The latest book trend in the past couple of years has been around all things COZY. It can mean something different to everyone and encompass a number of genres, but lately it's all about the cozy mysteries and cozy fantasy books. (Hell, even romance books are getting lighter – I've noticed with many that I've read in the past few years, the "black moment" is not as big and dramatic as other books I've read in the past. The couple has a reasonable issue to fight through and the drama is lower.)
All of my favorite booktubers have also hopped on this genre trend, with tons of themed reading vlogs and recommendation lists coming out regularly. I, for one, love it. I wrote about my fascination with and interest in cozy mysteries (books and movies) a few years ago and have always added them to my TBR. I also have discussed companion series set in cute, cozy, small towns. I haven't really gotten to cozy fantasies yet but I've added a ton to my list. I finally made a Goodreads shelf specifically for "cozy reads" of all genres for when I really just need it in my life.
So why this trend now? I think the last few years have been hard on all of us, collectively, with the pandemic and state of the world. (Realistically ever since 2016…) We all want something lighter, something cozy, and something comfortable sometimes. I remember when the hygge moment took the world by storm and kind of feel like the same thing is happening with cozy, comforting reads. I have always preferred books with lower stakes and low drama. I don't read a lot of overly sad or heavy books to begin with, so lighter fantasy and mystery books are right up my alley regardless of the new push for this "genre" of books. 
I thought it would be fun to explore the topic a little bit, share recommendations of cozy books and series I've read (as well as other cozy-oriented media), and some of the books on my TBR list. Buckle up, because this is going to be a long one!
---

So far, this broad "cozy" genre label has been mostly me adding so many books to my TBR. Have I read a ton of them? Not really. This recommendation list will feature some of the books I've loved that fit the cozy bill, as well as a couple of movies and TV shows. I'll also share other places where you can get cozy recs, like podcasts, book clubs, and YouTube channels/videos.
Books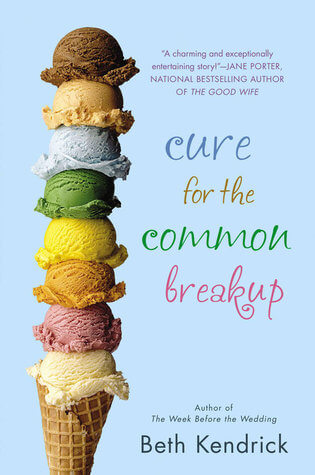 Cozy Small Town Romance
I linked my cozy companion series post above but here are some of my favorites. I read a lot of contemporary romance books and love when there's an adorable small town involved! A walkable Main Street, mom-and-pop-run stores of all types, and quirky neighbors who know everything that's going on – these are some of the cozy town hallmarks for me.
BLACK DOG BAY series by Beth Kendrick: This is a cute coastal town that features a ton of businesses to help people get over heartbreak. Every family-owned business has it's own quirks and correlations to mending heartbreak. So adorable!
BLUE HERON series by Kristan Higgins: This series features a town up in the Finger Lakes of NY, known for being a northeastern wine country. I really liked the winery/vineyard setting and the entire cast of characters in the small town.
SWEETWATER SPRINGS series by Annie Rains: One of my true all-time favorite series. The two I mention above had good books and decent books, but not a lot of amazing ones. This series had all 4-5 star books for me. I love the mountain town of Sweetwater Springs, NC – tons of cute shops and the epitome of cozy small town living.
PINE HOLLOW series by Lizzie Shane: I haven't caught up on this series but I hope to. Pine Hollow was another cute small town that I love reading about, especially with a holiday setting and lots of dogs involved.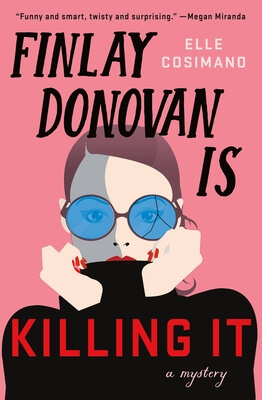 Cozy Mysteries
Okay so yes I only have one true cozy mystery book to recommend (I've read a couple of others that I broadly wouldn't really recommend). Like I said, I add so many of these to my TBR and rarely get to reading them! I will certainly be changing that for 2023. The FINLAY DONOVAN series has fun characters, romance, mom vibes, and is laugh-out-loud funny.
Cozy Fantasy
I'm still new to cozy fantasy but I've read a couple in the last few years that I realize probably qualify! I have a bunch more to add to my TBR thanks to some of the videos I share from booktubers.
TYME series by Megan Morrison: This middle grade retelling series is adorable. I've read the first two books and really enjoyed their takes on classics like Rapunzel and Cinderella. The final book is about the frog prince. Just cozy, cute little fantasy vibes.
IN OTHER LANDS by Sarah Rees Brennan: Remember this book!? We were all about it a few years ago. It featured a school of generally magical creatures. My review notes that it's like "if Harry Potter had no plot." Really just following around a hilarious MC and his years at school – a slice of life kind of fantasy book. Very low stakes.
TEA DRAGON series by Kay O'Neill: Ugh, Kay's illustrations are some of my absolute favorites. Love their style so much. This is a cozy fantasy series (children/middle grade audience – they're almost like picture books but more graphic novel style?) that features adorable tea dragons and cute characters.
---
Movies/Shows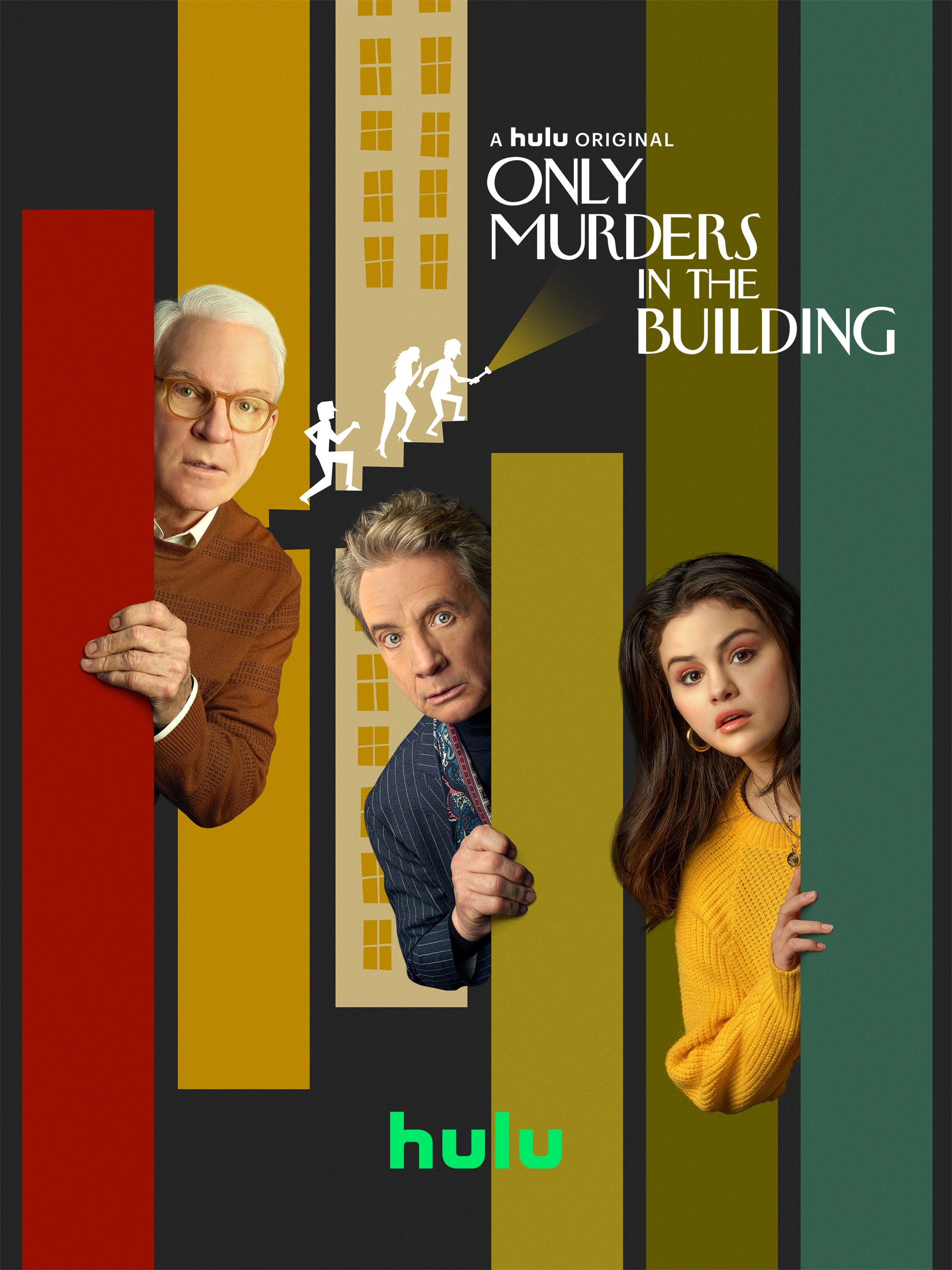 The Aurora Teagarden Mysteries on Hallmark Channel were actually my first exposure to cozy mysteries. They're also based on a book series! They feature small town librarian (played by CCB the former Hallmark queen) and member of the local true crime club, Aurora, solving murders in and around her town. I've loved all of them but needless to say, they're not cinematic masterpieces. I definitely need to get into more Hallmark mysteries like this now that she's left the channel and the movie series is over, but I have to give respect where it's due as the OG cozy for me.
Speaking of cinematic masterpieces… Knives Out and Glass Onion: A Knives Out Mystery actually are! Really adored both of them, with the first one slightly edging out the first. I could truly watch these forever. I think cozy mystery movies and shows just need to involve a lot of humor and quirky characters in order to be considered "cozy," and hopefully you agree here.
Only Murders in the Building was one of my favorite new shows in recent years but I am super behind on season two! Regardless, this is the epitome of a fun and cozy mystery series with a great cast (that only seems to be getting better – have you seen the people they're adding for season three!?). 
---
Other Media
Cozy Club Podcast
I've only listened to the book recommendation episode of the Cozy Club Podcast but it was genuinely like a warm hug. I love the voices of the hosts and really hope to catch up on other episodes soon. Regan and Monica are both members of our book community so definitely support them and check it out! They cover book recs, self care, other ways to be cozy, and more.
Cozy Book Clubs
Full disclosure: I haven't joined either of these book clubs yet but I've added them on my list to keep an eye on! Cozy Mystery Book Club was the first one to join YouTube and they focus on reading cozy mysteries together, as you might imagine. They've already outlined their 2023 books so you could get planning and see where you'd like to join in. Cozy Hollow Book Club is another I've discovered and hope to link up with sometimes. They're a bit newer and have only hosted a few months so far, but definitely plan to keep tabs on what they read for the future.
YouTube Channels/Videos
As I mentioned, tons of booktubers I follow have shared recommendation lists and reading vlogs of them with cozy books of multiple genres. I've loved following along as they find new favorites and recommend them to other cozy-seeking viewers. Here's a list of some of my favorite videos that will get you started!
---

Now, without further ado, the thing I have the most cozy experience with – adding books to my TBR! Please note that obviously I haven't read these yet so they may not reach the full definition of "cozy" for you or me. I've seen them around, have likely seen them described as cozy, and/or assumed they were based on the general topic. You'll find a mix of cozy mystery, fantasy, and sometimes books that have a combo of both apparently!
Top of the TBR
Others on My Cozy List
Related Posts