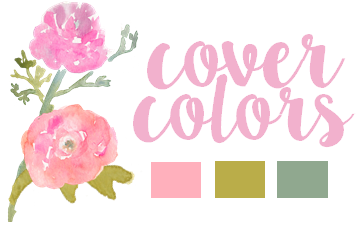 It's no secret that I'm obsessed with book covers. I love the colors, the typography, the different designs that cover artists can create. I even have a guest post feature where people share their favorite book covers and bookmarks! I decided to start up this random feature where I draw color inspiration from my favorite book covers. I may create an outfit, pick out some nail polish, or design a quote graphic.
Today's first cover is… First & Then by Emma Mills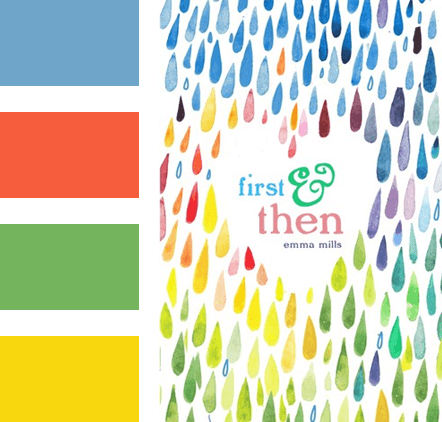 This is one of my favorite covers ever. The colors and raindrops are so cute, and I love that they make the shape of a heart in the middle. This colorful outfit isn't the best fit for football season (when the book takes place), but it's too cute to resist. I had to tie in a copy of Sense and Sensibility, since Dev reads Jane Austen all the time (and this is the book that Ezra picked up for her). I chose heart-shaped earrings to match the cover of the book, and a football necklace for Dev to wear to support all of the people she knows on the team. It's cute, casual, and colorful.
Again, Emma Mills freaking SCORED with her book cover. I ADORE this cover. I think I might love it more than the previous one? Don't make me decide. I would literally frame both of them and put them on my wall. Fingers crossed she somehow gets just as lucky with the next book! I obviously needed to get the gorgeous blues and greens of the cover into my Polyvore outfit, in addition to the paint/artsy vibe!
Related Posts