Because my Bookmark Lit Bulletin wrap-ups got out of hand, I wanted to break up my monthly wrap-ups into two posts: one personal and one bookish/bloggy. I created Lauren Lately here to highlight all of the personal happenings in my life: events, activities, shows I'm addicted to, things I'm obsessing over, recipes I've loved, and goals for the next month. I decided to space them out so this wrap-up happens around the mid-point of the month and the bookish one happens at the end of the month.
✨ Check out my most recent bookish and bloggy wrap-up HERE ✨
---
I'm here a little early this month because I don't usually post on the weekends, and I have plenty to report as of right now! We successfully moved home this month and enjoyed the remaining days in Portland, so here's the standard rundown of my life lately!

Popham Beach State Park / Bath, ME | We have plenty of time to explore southern Maine (Portland and under), but we probably won't be venturing north as much as the years go by. We wanted to check out Bath because it's a cute little town (kind of city maybe?) and there's an EXCELLENT beach up there called Popham Beach State Park. Sandbars are exposed during low tide and there's a little island kind of thing you can walk to when the timing is right, which was so fun. We spent the day there and then grabbed dinner at a random oceanside restaurant in Bath.

California trip | You can read my full California recap HERE because I go more in depth – these are just a few pictures as a taste. I loved every minute of my time out west; it was amazing to meet longtime blog friends IRL and spend some time together! Chris and I had smooth travels and enjoyed exploring.
Last restaurants in Maine | In the final weeks, there were a bunch of restaurants we wanted to try for the first time or eat for the last time. We did a decent job of checking places off the bucket list but we definitely didn't hit everything, which I'm a bit sad about.
DiMillo's and last day in Maine | We were so good about packing that we ended up having a full day to go downtown and hang out before moving. We went to DiMillos, the number one restaurant on my bucket list (because it's a boat! in the water!). We decided not to bop around too much because the tourists were all over the place and we weren't in the mood to deal with everything.
Moving home, Fourth of July, and exploring | It was a looooong, hot day, but we managed to do it 100% by ourselves. We didn't bug any of our parents and put the bed together, ACs in the windows, etc. all by ourselves! We started moving things around 9 AM, when we were able to get the UHaul, and had everything fully unloaded in Connecticut by 4 PM. This also included the three hour drive home. It was a productive day for sure! We went over to Chris's parents' house for the Fourth and two of my friends came along as well. We swam in the pool, which had to have been 85-90* because of the hot weather that week, and had a bunch of good food. His parents keep expanding their fowl collection and my friend loved the little ducklings. We've been trying to explore our new area a bit since moving in! We're not overly familiar with it, with the exception of a few places. The first one on my list (aside from getting a library card) was getting over to the UConn Dairy Bar for the best black raspberry ice cream in the world. We've seen multiple friends and attended some parties too!
---

TV Shows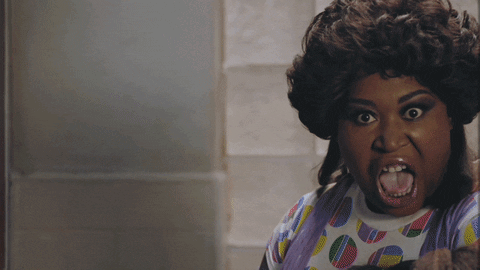 Glow Season 2 | I am loving this season so far! I saved a bunch of the episodes to my iPad so we could watch them when we moved and didn't have internet. Now we just need to keep watching on the big screen in our living room instead of forgetting the rest of the season exists…
Queer Eye Season 2 | GOD I LOVE THEM ALL SO MUCH. Can I even say anything? Probably not. I am obsessed with this group of guys. They're funny and sweet and all of the episodes are heartwarming. I'm savoring this season… because I binged the last one and missed them haha.
Movies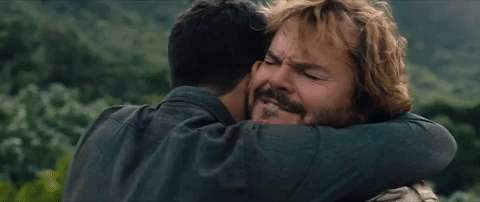 Jumanji: Welcome to the Jungle | I had mixed expectations for this movie, but I was seriously impressed! I saw some good reviews, which surprised me, but I still assumed it would be too silly or lame. I was wrong! The cast was SO GREAT, especially The Rock and Jack Black. Really fun movie.
Hurricane Heist | Oh lord. We love bad movies but this one was just generally bad instead of being awesomely bad. The podcast after for How Did This Get Made? was fun but this movie was absurd. Can't recommend it, even if you love bad movies like we do!
The Princess and the Frog | UUUHHHH how did I sleep on this movie for so many years? What's wrong with me? I loved it so much! The characters were really fun and the story was adorable. I definitely wish I watched it sooner. We met the Shadow Man in Disneyland and I didn't know who he was, despite taking a photo with him, so this was great to watch soon after we got back home.
Podcasts & Music
Nothing new to report here! I added some to my list recently but haven't actually listened yet.
---

Food & Drink
Exploring restaurants | I have been a suuuuper lazy cook lately. We were eating out a lot while in Maine (to enjoy it while we could) and I tried not to buy groceries for a while before moving. I just finally got some groceries in Connecticut this week so we've been operating off minimal food for two weeks. We've had food at a bunch of parties and at our parents' houses, but now it's time to COOK, LAUREN.
Purchases & Addictions
Another Ulta haul | I've been really successful with my latest makeup and skincare kick – it's leaving me the LEAST greasy ever! And even when my skin gets oily, it doesn't make my makeup look cakey either. Here are some things from my recent Ulta haul that I've kept around and been loving. Another makeup/skincare post is coming soon!
Around the Blogosphere
Hello, It's Me @ Gone with the Words | Jess is blogging again and I'm so excited! She's working on updating the site a bit to chat about other topics too, so stay tuned for more posts. YAY!
Happy 100th Birthday Steve Rogers @ The Bookish Beagle | This is such a cute and unique post from Morgan! She decided to write a recommendation list for Steve Rogers, the character in the Marvel movies, based on what he might like and to catch up on pop culture he missed. She included books, movies, and other important cultural elements from recent years.
Insiders Guide to Lake George @ Connecticut in Style | I started following more CT-based blogs before moving home and I loved this post. I've been to Lake George probably three times before because it's so close, but these are great recommendations! I hope to take Chris again sometime in the next few years. It's an adorable vacation spot.
Disneyland Summer 2018 @ Girl in the Pages | Obviously I have to feature Cristina's post here!! We finally got to meet in real life in California. She made it a point to come down to SoCal to meet with me and Chris, as well as take us around Disneyland for like 12 hours. You've already seen my recap but check hers for more!
---

Last Month's Goals & Progress
1. Enjoy California and soak it all in | PASS | I loved our trip so much. We did A LOT OF THINGS out there and our days were packed to the brim. I really made the most of my first West Coast trip even though it ended up costing me a small fortune to pull off. Loved every second of this vacation.
2. Cross as many items of the list as possible | PASS | I did cross some Portland area things off my bucket list, but also did manage to get some new CT area things done as well! Within the first week of moving in, we made our way to the Dairy Bar at UConn (you may remember this list).
3. Get the new house set up and organize old shit | MOSTLY PASS | We still have some old stuff at Chris's parents' house but we plan to deal with it over the next month too. We need to get our huge couch and other boxes/clothing from the basement, but we've definitely made a huge dent in moving some clothes, Lego, bookshelves, etc.
Goals Until Next Time
1. Try 2 new local restaurants | We have a lot of new places to explore around us so I definitely want to take early advantage! I think the two most likely options will be Lakeview and Bidwell Tavern, but I want to check out some places in Columbia, Colchester, and Willimantic too.
2. Pay bills and budget again | I'm dreading this but I really need to get my budgeting shit in order. I plan to use YNAB most likely, because it's the best option for me that I've explored, but I don't waaaannnna budget. Can't I just be a kid again?!
3. Finish setting up the house | I mentioned above that we still have some odds and ends at the other house, as well as my books and bookshelves at my dad's house. I definitely want to be fully set up with everything that we plan on moving over by this time next month.
What's Next
This weekend (tonight) we plan on going to the drive-in movie theater to see Incredibles 2 and Ant-Man 2. I hope I don't fall asleep because I want to see Ant-Man more haha. Saturday we have a Jack and Jill for two friends getting married this October. Sunday I am heading to Boston to try on bridesmaids dresses for a wedding next year. The following weekend I am going to be in the Hamptons for a Bachelorette trip. We have a housewarming party and going-away party to attend over the next few weeks too.
---
Talk to meeeee! What's new?
Related Posts