Because my Bookmark Lit Bulletin wrap-ups got out of hand, I wanted to break up my monthly wrap-ups into two posts: one personal and one bookish/bloggy. I created Lauren Lately here to highlight all of the personal happenings in my life: events, activities, shows I'm addicted to, things I'm obsessing over, recipes I've loved, and goals for the next month. I decided to space them out so this wrap-up happens around the mid-point of the month and the bookish one happens at the end of the month.
✨ Check out my most recent bookish and bloggy wrap-up HERE ✨
---
Skatepark reading | Chris hits the skatepark quite a bit during the warm months. I really enjoy going with him so I can watch him skate around and learn new tricks. But… my time there would be very boring without a book. I'll sit on the bench or top of the ramp to watch him and read.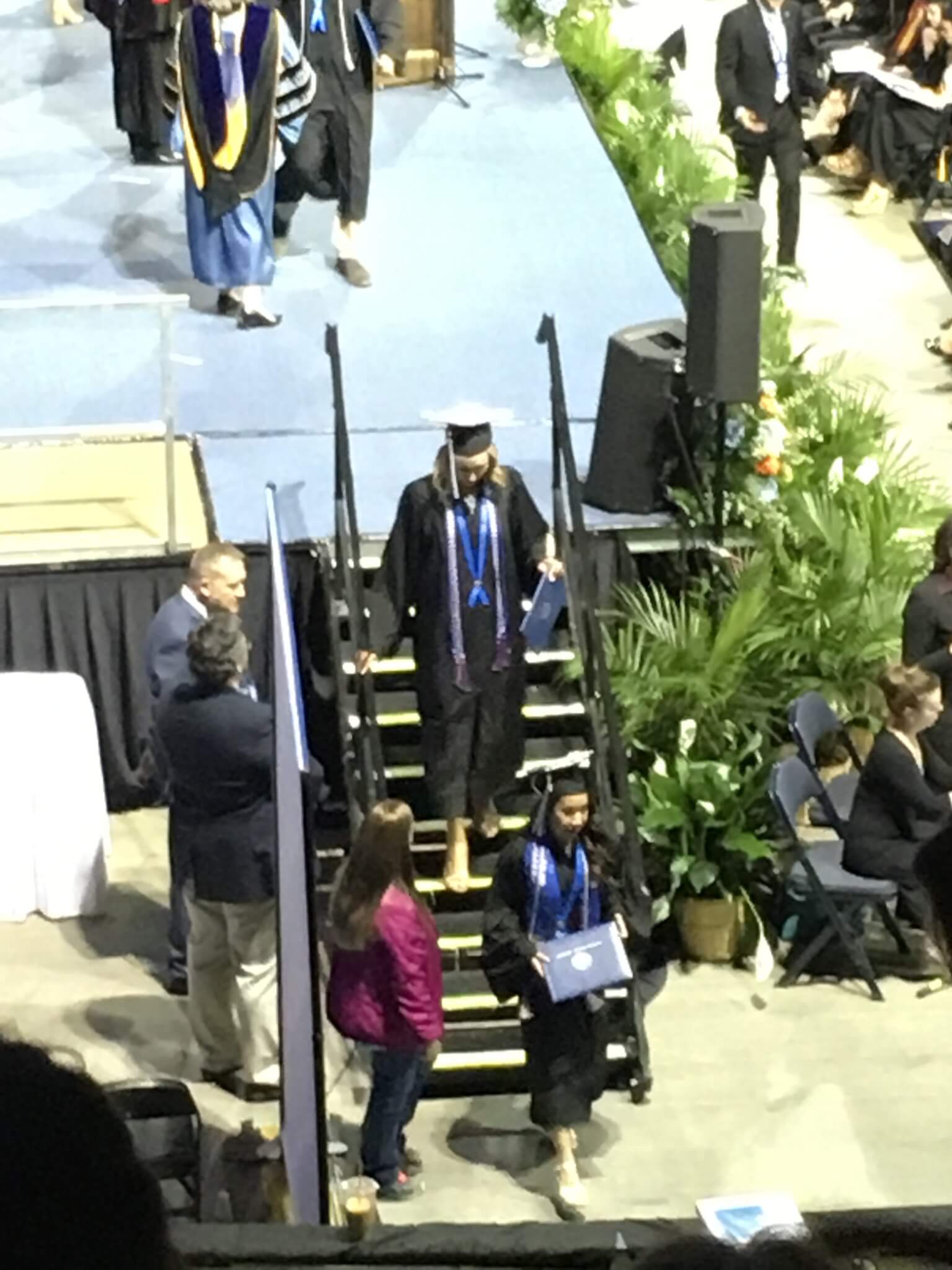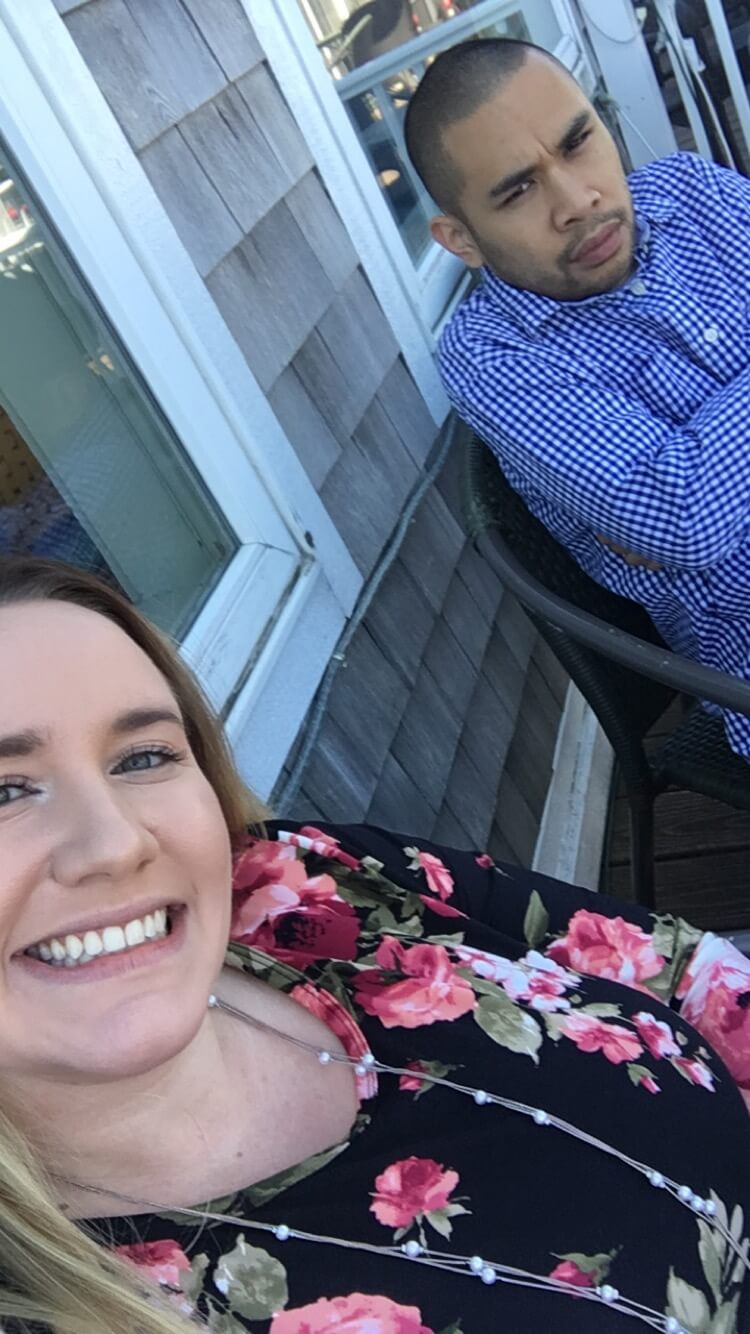 Portland round two | We had an EARLY and LONG day back in Portland, ME for Chris's sister's graduation. Lots of stressful things happened but we tried to keep cool heads… otherwise we could have gone crazy. We skipped out for lunch on the water and then helped her pack up the apartment. We also went to check out the local skatepark and skate shop too.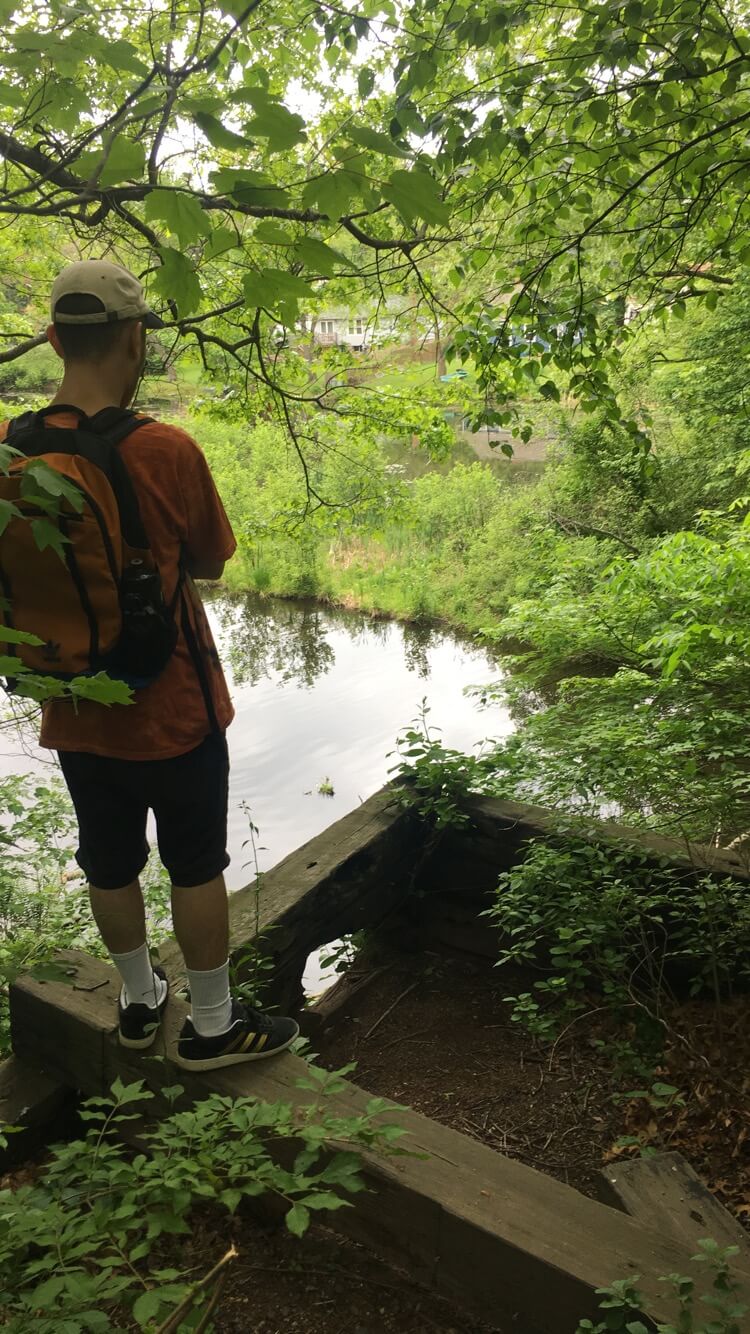 Bike riding | We finally grabbed a bike for Chris and my dad put air in my tires, so we're officially able to ride bikes around! We've gone a few times to the rails-to-trails place near where we live. There are many miles of trails to walk or ride on, so we explore new starting points and directions each time.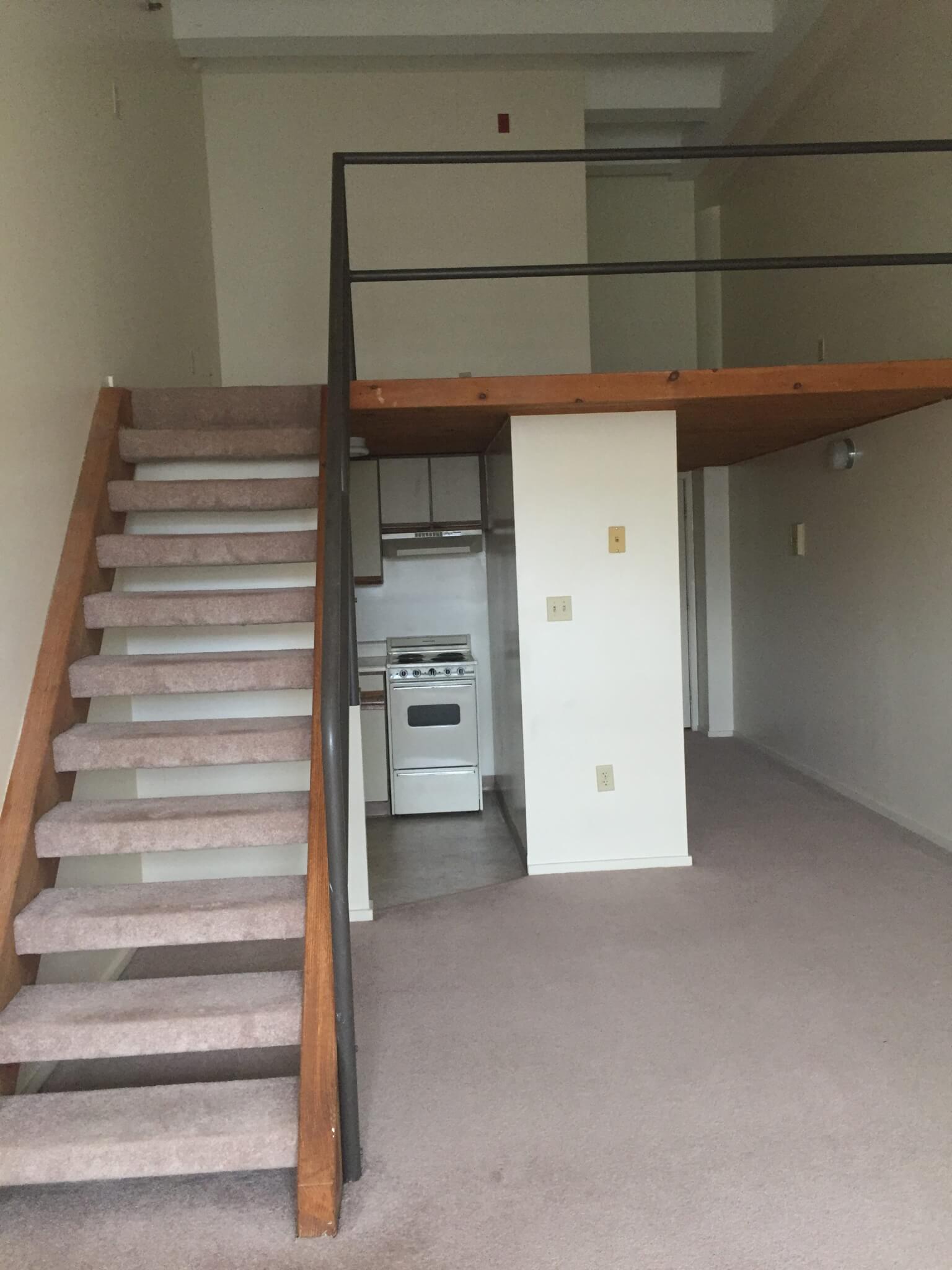 Packing and… moving! | Soooo my big news I've been alluding to? Perhaps you've noticed that we've visited Portland, ME quite a bit over the last few months. Well, Chris and I have talked repeatedly over the past two years about moving out of Connecticut and exploring somewhere new. We recently settled on Portland and will be moving there on July 1st! We're so excited to live there for at least a year, and then see where the wind blows us next. We may explore more places further down the East Coast, we may stay in Portland, and we may go home to Connecticut. We have lots of options! I may touch on this further as I update you on the actual move and if I make another blog, but we'll see. 🙂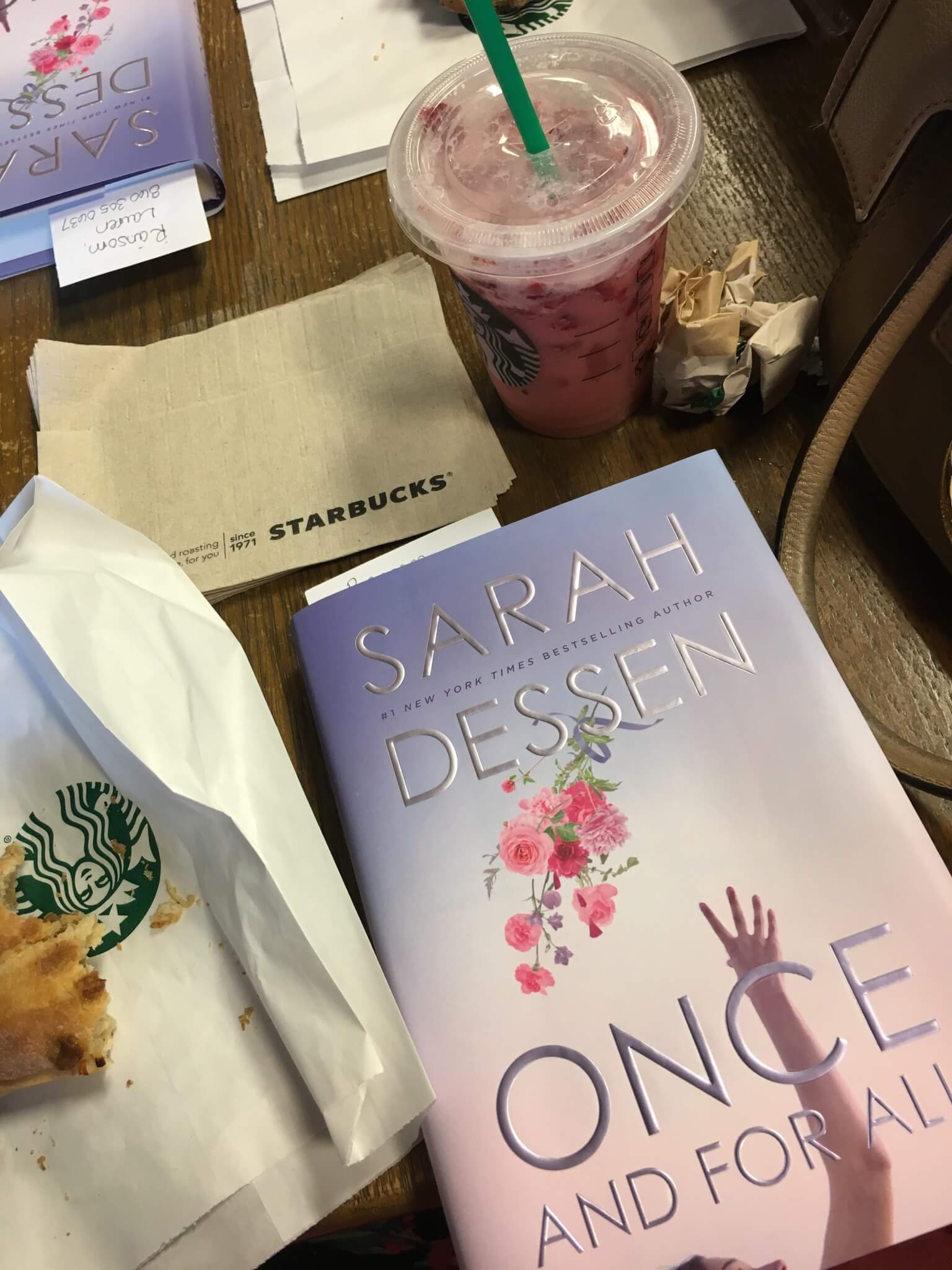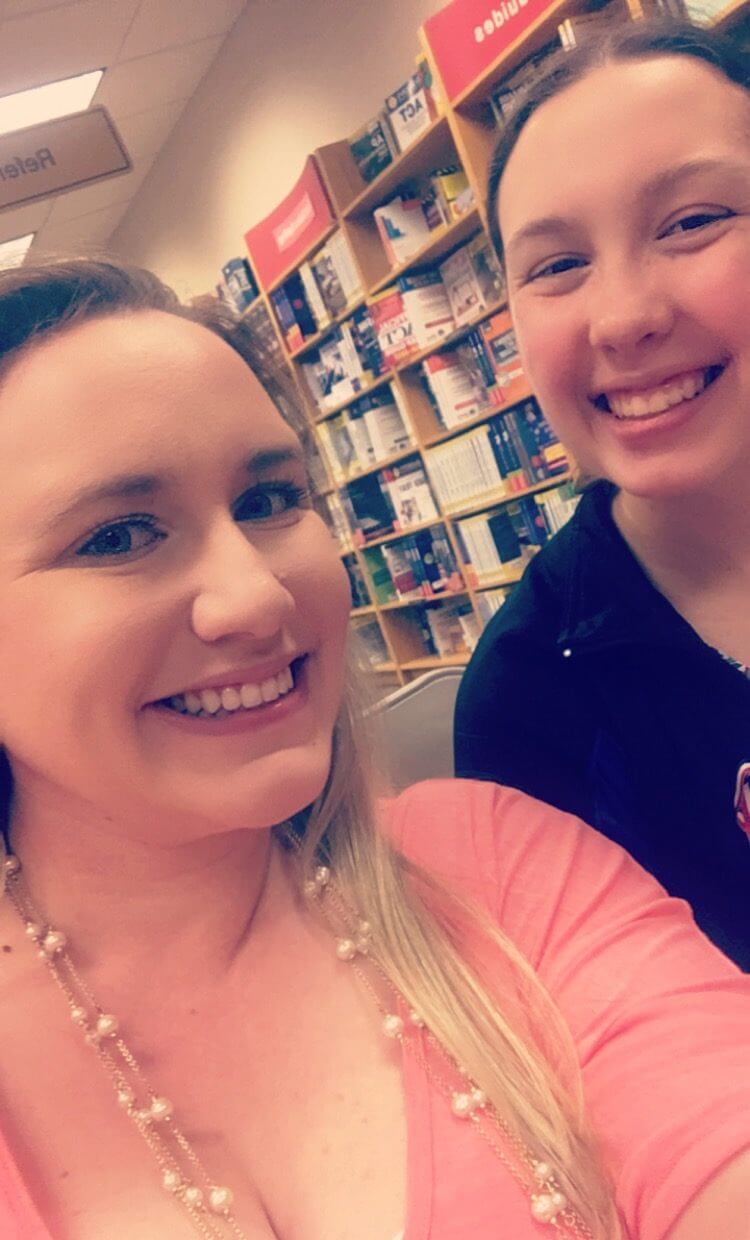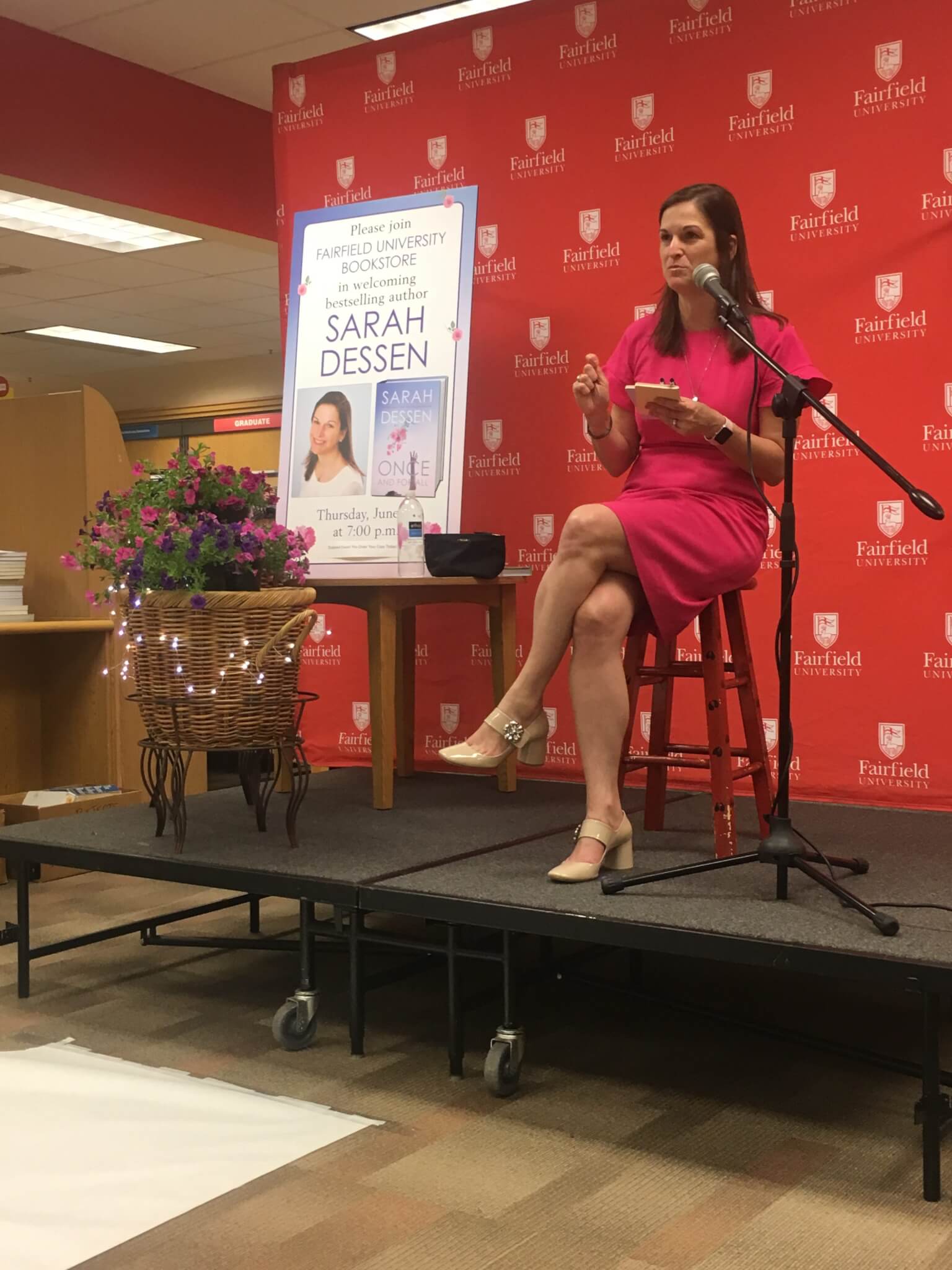 Sarah Dessen event | My sister and I spent an evening heading down to Fairfiled to meet Sarah Dessen! I won't go into details here, but it was awesome and you can read my recap here.

TV Shows
Total Divas | I'm in full-on binge mode with Total Divas. Whooooops. It's a really fun show because you get to see the real people behind the WWE Divas division AND behind-the-scenes stuff when they do their weekly shows (like RAW). I love alllll of the couples and most of the girls. I love how funny and crass Nikki Bella is, but I'm a huge fan of Nattie and Trinity too. I'm even warming up to Eva Marie.
Movies
Wonder Woman | UGH YES. I can't even think about this movie/scene without getting emotional. I'm super obsessed with everything about this cinematic masterpiece. Honestly though. Chris really enjoyed it, but I don't think he fully felt the IMPACT that I felt as a strong ass woman. ? I can't wait to see it again.
Baywatch | Speaking of cinematic masterpieces, this movie was not. I enjoyed it overall and thought it was fairly funny (mostly just silly). I love and will watch anything with Zac Efron. My number one complaint is that for a lifeguard/beach movie, these two had their shirts on WAY too often. Seriously!
Lego Batman Movie | FINALLLLLY. ? I reallllly loved this. Not more than the Lego movie, but still so good. I liked all of the characters and the many famous actors voicing them. Robin was super cute and the movie was just super well-done, in my opinion. Lego forever baby.
Podcasts & Music
Unconcluded podcast | This is a new one I recently talked about. I've been trying to catch up on most of my podcasts so I can just listen as new ones happen, but I couldn't help starting this one too. I like it! The production isn't as good as some others but it's definitely professionally done. The case is kind of fascinating because the host gives you information as he learns it in real time, instead of developing the story and keeping things until they're 100% proven.
Summer 2017 playlist | As usual, I'm doing a horrible job of keeping up with newer songs or trying new things. I've continued to be obsessed with the following songs, especially because Garry Allman AND John Geils passed away. I did make a new Summer 2017 playlist to cull the previous one I was using… and hopefully add some different songs to this 😉
---

Food & Drink
Crockpot ribs | Absolutely nothing good to report here, except for my crockpot ribs! I've been making them like crazy. I put seasoning on both sides (cajun spice, salt, and pepper) and then curl them in the crockpot. I put BBQ sauce on top and on the sides while they're in there and cook for 4 hours on high or 8 hours on low. So easy and soooo delicious.
Purchases & Addictions
LuAnn's Bakery and Cafe | I haven't been buying a lot lately because if anything, I'm throwing things away to move. However, Chris and I have gone to this little bakery down the road from my apartment quiiiiite a bit lately. They have delicious sandwiches and salads, plus obviously baked goods and coffee. I get the raspberry bon bon latte, cinnamon rolls, breakfast fiesta wrap, and cherries jubilee salad. ADDICTED. Trying to soak it all in before we go too!
Around the Blogosphere
6 Bollywood Movies to Watch if you Enjoyed When Dimple Met Rishi @ Nick & Nereyda's Infinite Booklist | I enjoy a good Bollywood movie from time to time (especially with my friend Natasha because she's an expert). I also looooved Dimple/Rishi. So, win-win on this particular list!
That Harry Potter Life @ Not Entirely Perfect | I never saw this Harry Potter tag before, but I had to add it to my list. I wanted to do it ASAP when I saw it.
The Playlist Shuffle Tag @ Novel Ink | Clearly I love tags, eh? I think this one is super fun! I don't do a lot with music because I'm so weird/picky/set in my ways.. but this one seemed fun and quick. I feel like I'd try to marry this tag with a book-related thing… like book recs based on the song? That'd be fun!
Book Title Buzzwords: Summer @ Book Addict's Guide | Can you tell I love her posts? Keep it up, B. I'm a huge fan of any book with "summer" in the title because I know it's going to be up my alley. They're my all-time favorite kinds of books to read.
Mary's Minute: My Inner Circle @ Mary Had a Little Book Blog | I loved this super sweet post by Marg (not a typo, don't ask) about her Inner Circle. I love having bookish/sporty book chats online! The people I've met in this community are the all-time best.
---

Since Last Time…
1. Clean out and organize garage | PASS | Everything's pretty much gone from the garage as of right now. We're moving everything this weekend completely though, so the whole apartment will be empty soon.
2. Start moving things and organizing in the apartment | PASS | Same as above.
3. Read more owned books | PASS | I think a did a really good job of this! There was a period in June where I completely abandoned my Kindle. I only started reading some later this month because of the packing and such. It's easier to read on that while books are being shuttled around.
4. Pay down credit card and other bills | FAIL | I have a few things I need to take care of but I'm waiting for some specific money to come in. No details needed, but I'm not worried about this too much at the moment.
5. Enjoy 1-2 more meals outside at restaurants | PASS | Woo! I did it. I definitely had a few meals outside this month. There was one 90* day and my friend and I still ate outdoors. It was pretty awesome, TBH.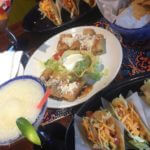 Good looking, bad tasting burger | Mexican night | My sister and Sarah Dessen
Goals Until Next Time
I didn't want to go crazy on goals because I know my life would be crazy enough in the next month… but I did want to have at least five goals relating to our move. By the time the next Lauren Lately hits, there would have been about 2 weeks in the new city. Not a lot of time to accomplish things, especially with the move itself happening…
1. Try at least 3 restaurants in Portland | I know the time is short to accomplish this, but our biggest focus with the new city is being able to enjoy the outdoor-seating-weather. I hope to try at least three restaurants in the city during the first two weeks of being there… even if that means the pizza we order on move-in day!
2. Fill the apartment with necessities and some home-y touches | We're storing a LOT of things in Chris's parents' basement and trying to be minimalist with the new place. We're not staying forever, so it doesn't make sense to bring ALL of our crap with us. I do want to get the necessities and a few decorations when we get there though.
3. Plan the trips home between now and the end of the year | One thing to note is that we're less than 3 hours from home. We'll be back every month (at least during the first six months of being there) for various events and holidays, so it'll be good to keep up with a calendar of those.
4. Start planning our Charlotte trip for later this year | We make it a point to see the Panthers every other year (or every year, if we can!). We've only gone twice so far but we have it on our schedule to see them this year. We're thinking sometime in November, but it'll be nice to decide on a game and timeline.
5. ENJOY PORTLAND | I know this is vague, but I plan on taking some time off work during our first week so we can really get our stuff together and also explore. We won't have as much to unpack as you'd think, so I hope we can really get riding our bikes and tracking down the beaches.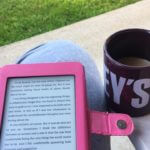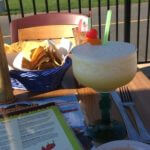 Enjoying the porch while I can | Outdoor Mexican night | Chris skating at the pool
Coming Up in My Life
End of June | Living it up at Chris's parents' house! I've said it a million times that their pool is my faaaavorite. I plan on relaxing like nobody's business before we have to move again. I'll soak in the friend and family time, plus lots of pool time. Sounds prime to me.
Early July | Moveeee! I'm really excited to start a new chapter somewhere else. I think we're just ready for a little something different. We'll explore the city, settle in, buy what we need, and go from there. The first month or two will definitely involve checking out local/nearby beaches, plus going home a couple times for various things.
---
Talk to meeeee! What's new?
Related Posts