My upcoming move to Maine might have you wondering… where are all of my books going to hang out for 1-2 years? I never planned to bring all of them with me because I just don't NEED them during that time period. I don't take a lot of bookstagram photos where I'd want to have my favorites around me, so I'm not to worried about leaving them behind. I have them spread between three different locations, all with pretty easy access to swap them out and read things as I need them.
Dad's House: Read Books & Later TBR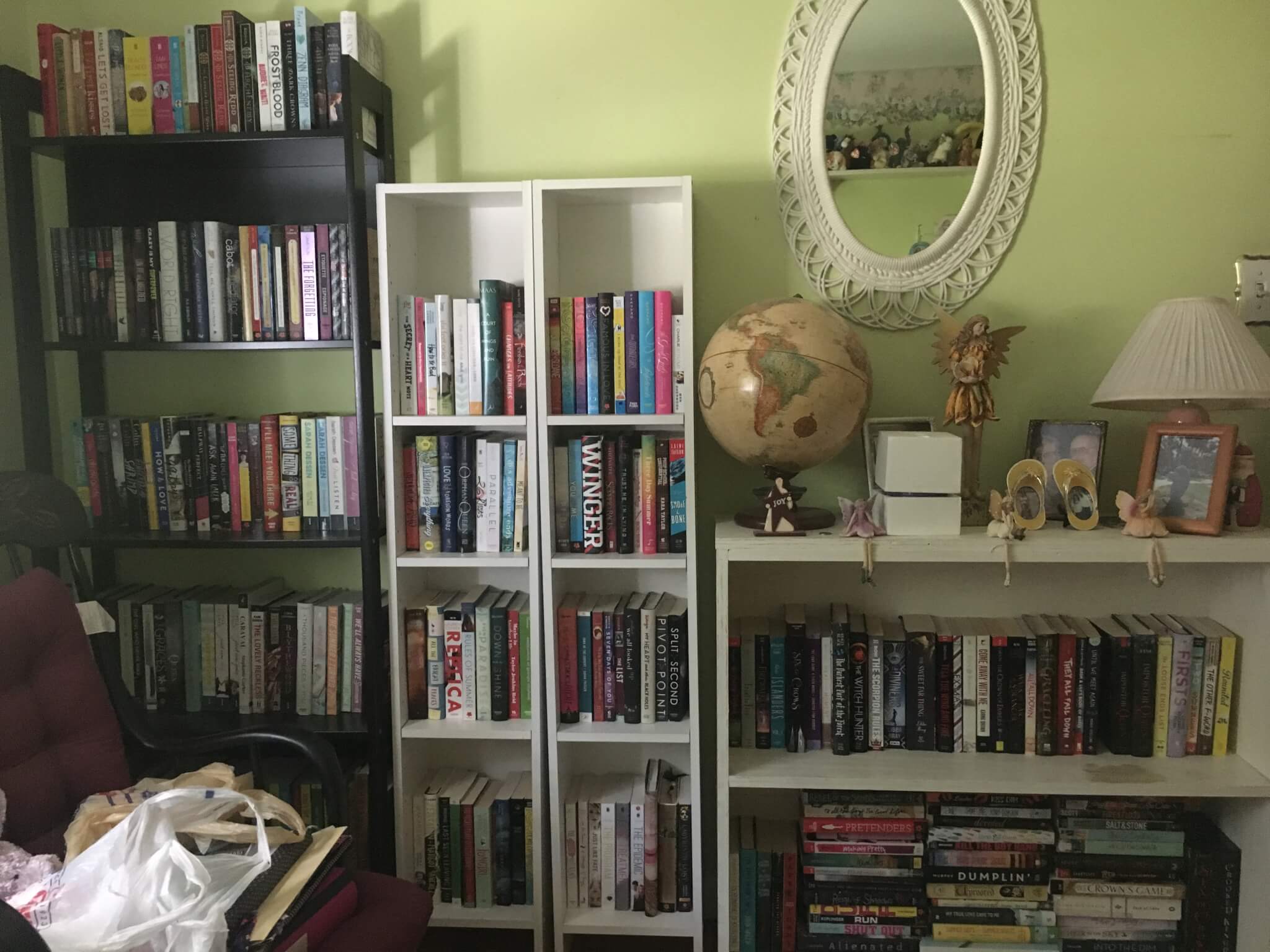 The vast majority of my books are at my dad's house in my old bedroom. It's pretty sparse in there since I put some things into storage, so I was able to set up my bookshelves for easy access. I can't lie though, my sister totally set up all of these books. She even put them in alphabetical order because she's good like that.? The best thing about this setup is that my sister can read my entire library while I'm gone, and I can swap books out from it when I come home. Again, all of my completed books are here, but this is my biggest collection with unread books too. She's so excited to read all of my books and already broke into a favorite (The One Thing!) Since I'm only keeping a few books at Chris's parents' house and in Portland, I'll be able to come here and switch in books I've read for books I want to read next.
Chris's Parents' House: Soon-ish TBR & Comics
I took around 20 books to keep at Chris's parents' house, which is where we'll be staying whenever we come home for different things over the next year. I wanted to make sure that, first of all, I'd have books to read at the end of June while we lived there. I planned to pull my Portland books from this particular TBR, read while we're there and always have backup books to start, and keep my comics there too. I liked the idea of all of my graphic novels being in one spot so I could start one when we're home for a weekend if I finish something else, because it's something I'll read in a couple of sittings.
Portland: Upcoming TBR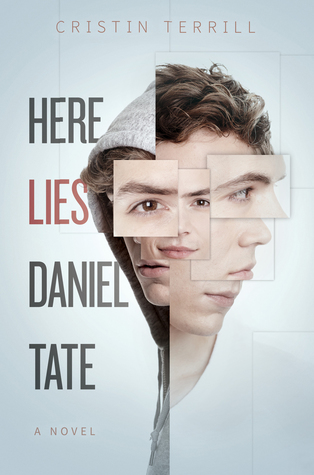 And finally, I don't really know which books I'm bringing with me quite yet. I think it'll depend on my mood when I first get ready to leave. I did pull together 8 books (above) but we'll see what happens. I also left two slots open for the book I'm ~currently reading~ when we make the move. I thought I'd finish more books during my final time in Connecticut, but I was just too busy to get much reading done until this week. Above are the ten books I think will make the journey with me! Every time I come home, I'll bring my finished books with me and bring back new ones to read. That's why it was important for me to display ALL of my books and not really box any up.
And that's it! What do you think of my methods?
Related Posts