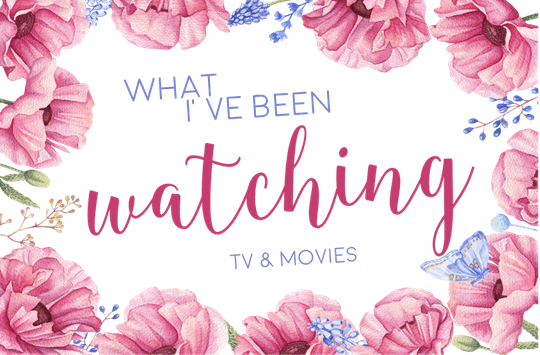 I was really in the mood to get back into some normal TV shows and movies once the holiday season passed. I usually am ONLY watching Hallmark or other holiday movies for like 2-3 months! I need to find a better way to balance that next year haha. In any case, turning the page to 2021 means a fresh slate of shows to work on or movies to see.
Recently Finished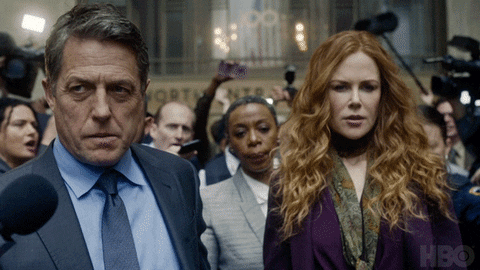 The Undoing
I feel like I'm in the minority here but I didn't love this. It was pretty addicting because I kept getting kind of hooked at the end of each episode or at the "cliffhanger" moment. I just wanted more from the ending? I don't want to give anything away but I feel a big ol' MEH about this one. (I finished this months ago but this post has been in my drafts forever haha.)
Night Stalker
I've mentioned this on here before, I think, but this was pretty good. It was sort of background noise for me because I've already heard about this case on a million podcasts. The last episode was really powerful though because the way this case "ends" is insane.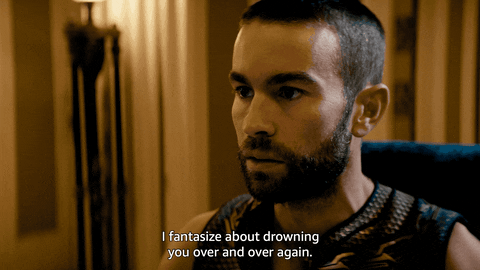 The Boys
I've been obsessed with Chace Crawford since Gossip Girl so when Chris randomly mentioned this show, I was in. He's a shitbag (like many other characters in this show… literally all of them basically???) but it's fine because I get to see his face. This was really interesting overall – we lost some steam for a bit but we'll be ready to resume when S3 comes out.
Ted Lasso
PERFECTION IN A TV SHOW. I soooooo need more episodes of this. Please. Jason Sudekis is wonderful, I'm obsessed with the rest of the cast and premise, everyone is perfect and lovely. If you need a pick-me-up show, please watch this. I need a hundred seasons.
Bling Empire
We wanted to watch more shows and movies with Asian rep so we somehow landed on this trash TV show haha. It was not great (honestly not even that dramatic or interesting) but I did fall for a few of the characters. Most of the others are annoying and very stupid.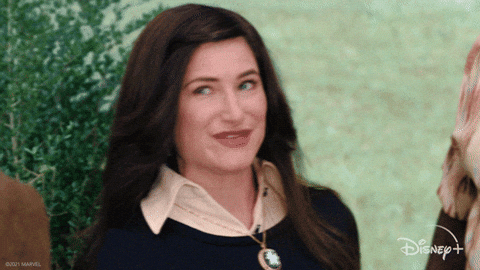 Wandavision
This was amazing. I loved it. I never cared much about Wanda before and this completely changed my thoughts. I would protect her at all costs. I cannot wait to see how this aligns with the rest of the MCU and where it's heading the next movies/shows!! So many good setups.
Crime Scene: The Vanishing at the Cecil Hotel
This was fine. I know most people didn't like it much and I didn't really either, especially because I already knew a lot about the case. I kept it on in the background while I was working so it was fine background noise.
Currently Watching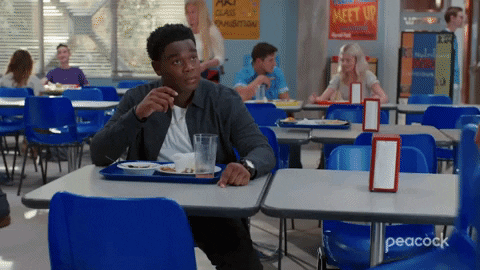 Saved by the Bell (Reboot)
Honestly, this is way better than I expected. The first 10-15 minutes of the first episode made me seriously cringe but somehow it completely turned around. There's a lot more diversity in this version of the show and they even make subtle jabs to the original and their kind of lack of diversity and/or cheesiness. I've only watched a few episodes and my biggest complaint is that there's VERY LITTLE KELLY KAPOWSKI. She is why I am HERE.
Moonbase 8
We're big Tim Heidecker fans so we decided to give this a go, especially with the other cast members involved! We started it on a whim and have maybe 2-3 episodes left that we hope to finish after we get through another show. It's pretty good – not really lol-funny but good enough to watch and enjoy.

Party Down
I saw random headlines that this show was rebooted, so I decided to broach the idea of watching it to Chris. I mean, with a cast like this, how could you go wrong? We're loving it so far – it has a ton of great people and is a cult favorite for a reason. We have a handful of episodes left and will eagerly await the reboot after.
Murder Among the Mormons
I half-watched two out of the three episodes for this show and have not gotten around to the final one. I definitely should have paid more attention because I'm not interested enough to watch the third, but I'm usually a completist with shows like this so maybe I'll just go for it.
Young Rock
Alright we watched the pilot and it was way better than we expected, but we haven't watched any others yet. It seems cute and funny enough – I like the structure a lot. And who could resist Randall Park, right?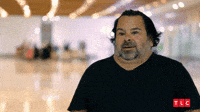 90 Day Fiance: The Single Life
We got into the 90 Day Fiance rabbit hole and had to get out after watching a couple of seasons. It's not good but it's addicting and makes my brain hurt after. We decided to tune in weekly to the newest spin-off (good lord, there are so many) because of Big Ed and the lady who got married to Mohammed and had a lot of subsequent issues. It's entertaining enough and way better on a weekly basis than a binge for us, honestly.
Related Posts