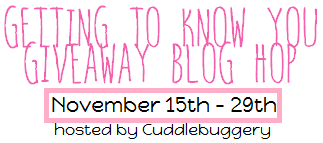 The ladies at Cuddlebuggery started up the Getting to Know You Blog Hop so that bloggers can learn a bit more about you and your blog. I decided to join up and made my post on the first day. I shared a special book series to me and offered a giveaway for one of my favorite books that I read since starting my blog. I decided to post three times about different topics so you can get to know me better! The giveaway is posted again at the bottom so you can enter if you haven't already. 🙂
11/15 – Getting to Know You: Introduction and Special Book Series (here)
11/20 – Getting to Know You: Why I Blog and Other Hobbies
11/27 – Getting to Know You: Favorite Movies and Music
---
Why I Blog
I have tried and failed with starting a lot of different blogs. I've always loved writing and the idea of having a blog, but I just never had anything that I knew enough about to blog about. I tried to start a beauty blog when I got into makeup, but I barely know anything about it. I tried to start a fashion blog to show basic outfits you can make, since I'm obsessive about what I wear and when, but that wasn't for me either. Bookmark Lit was originally created as a "book review and lifestyle blog," but I couldn't even think about what kind of lifestyle posts to include. I decided to stick to what I know – reading! I've always loved reading (and wished I had time to read during my "dark ages") and thought it would be cool to make a review blog. I'm overwhelmed by the amount of amazing book blogs are out there! This is such a great community and I know I made the right blogging choice.
Other Hobbies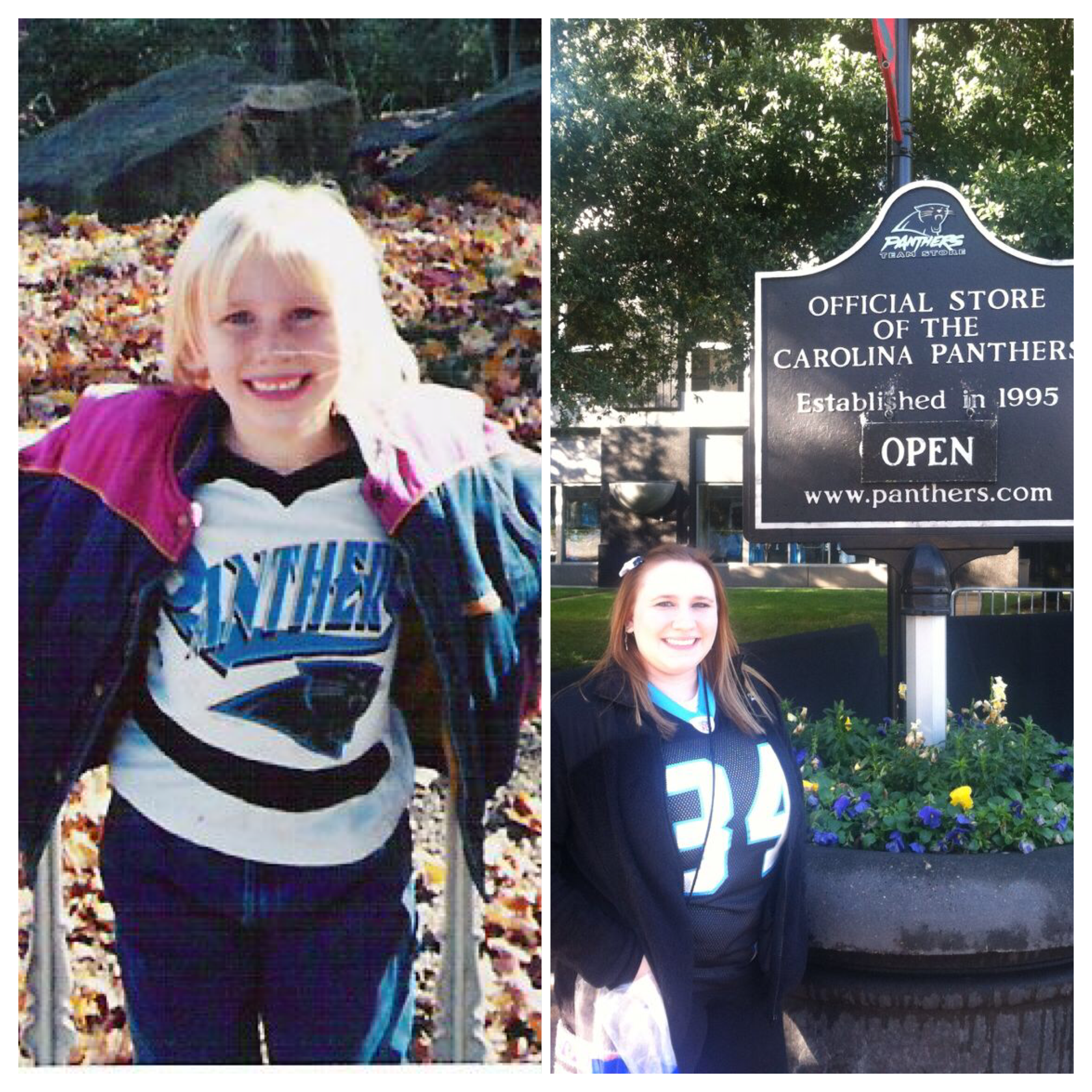 Aside from reading, I really don't do much. Seriously. My boyfriend and I collect and put together Lego sets, but he does that more than I do. He tracks everything, determines what to buy, and makes a mess of our apartment. I really enjoy the hobby, but it's more HIS that I share with him. Football is pretty much my only other hobby, if you consider sitting in front of your TV for hours a hobby. I don't want to talk about how awful my team (Carolina Panthers) is this year, but that doesn't mean I won't be watching them each week. My dad has Sunday Ticket so we're able to watch all of our teams' games… it's kind of a necessary purchase when your family likes the Broncos, Raiders, and Panthers, respectively, while living in New England! I went to see my first real live Panthers game last year and it was amazingly life-changing. I'm so glad I was able to go see them and wish I could see them each season. I really want to live in Charlotte, but that seems more like a dream than reality at this stage in my life. We'll see though.
---
You can win one of the books from the following list. These are some of my favorite books that I read between July and October. They can be in Kindle format or physical copies if you prefer! (Click the Rafflecopter button at the bottom on the post)
Catching Jordan by Miranda Kenneally
The Perfectionists by Sara Shepard
Dissonance by Erica O'Rourke
Ask Again Later by Liz Czukas
Damsel Distressed by Kelsey Macke
Trial By Fire by Josephine Angelini
Just Like Fate by Kat Patrick and Suzanne Young
Second Chance Summer by Morgan Matson
Breathe, Annie, Breathe by Miranda Kenneally
Eleanor & Park by Rainbow Rowell
Open Road Summer by Emery Lord
Twenty Boy Summer by Sarah Ockler
The Beginning of Everything by Robyn Schneider
To All the Boys I've Loved Before by Jenny Han
Dangerous Boys by Abigail Haas
Anna and the French Kiss by Stephanie Perkins
Lola and the Boy Next Door by Stephanie Perkins
Isla and the Happily Ever After by Stephanie Perkins
All Our Yesterdays by Crisin Terrill
The Distance Between Us by Kasie West
Since You've Been Gone by Morgan Matson
Aspen by Rebekah Crane
Can't Look Away by Donna Cooner
Shadowlands by Kate Brian
Before I Fall by Lauren Oliver
 Check out some of the other bloggers in the hop too!
Related Posts