I love Jamie's New to the Queue feature because it highlights new things she's added to her different "to do/ read/ watch/ etc." lists. This new random feature – called simply On My List – will show off the most recent books, movies, shows, podcasts, and other things to make it on my list.
---

Unreleased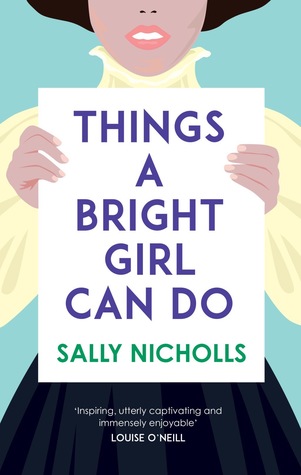 The Summer of Broken Things by Margaret Peterson Haddix | Hidden secrets? International travel? A popular girl and a not-so-popular girl coming together? Alllll of that. Give me it. I don't think I actually read this author back when everyone else did, so we'll see how I fare.
Things a Bright Girl Can Do by Sally Nicholls | I've been trying to add more historical fiction to my TBR and this seems like a fun start. Rallies, marches, and early feminism are right up my alley (in terms of reading books in general but also if I were to branch more into historical fiction).
Turn it Up by Jen Calonita | This cover is just so cute, I couldn't resist. I generally liked the books I read by Jen Calonita so I hope this one is even better. I don't care too much about music-oriented books but this girl-centered a cappella group could be fun? We'll see!
Published
Haven Point series by RaeAnne Thayne | I loved Hannah's review round-up about this series recently and immediately added it to my TBR. I love cozy holiday stories, especially when they're companion stories set in a small town. I seem to be addicted to these books lately.
Such a Good Girl by Amanda K. Morgan | I don't read a lot of creepy mysteries, but putting Pretty Little Liars in a summary and it may just end up on my TBR. This is a newer release and honestly I'm not sure if/when I'll read it, but I was intrigued enough to add it.

The Fifth Letter by Nicola Moriarty | Liane Moriarty's sister?! Sign me up. Add in the fact that the premise is so incredibly up my alley and I'm sold. Friends coming back together, anonymous letters with secrets written down? Ugh I want to read this rightttt now.

TV Shows
The Bold Type | This show has been on my radar for months but I finally remembered to put it on my Sidereel account. It's coming out TONIGHT! EEEK. I love the idea of the magazine industry, plus the show has a few of my favorite actresses from shows that were unjustly cancelled.
Glow | My recent obsession with wrestling continues! It helps that this show has awesome reviews and involves badass female wrestlers. I hope to get to this one sometime soon but I am legitimately terrible about watching shows lately. Ironically, this is because I watch so much actual wrestling and WWE original shows right now.
Movies
The Money Pit | We got into a random conversation with Chris's family about Tom Hanks and his mom recommended this movie. I don't watch too many older movies but this one immediately made it onto my watchlist. And it's on Netflix! Even better.
Dumb: The Story of Big Brother Magazine | Chris is a skateboarder and a big fan of Jackass (and all related people, movies, etc.), so this is a must-see. I just noticed it on Hulu the other day and think it would be really fun and interesting to watch.
Podcasts
Gone at 21 | I keep adding podcasts even though I have no commute anymore. Oh well. Like some other recent additions, this podcast is about the disappearance of a young woman. I tried to listen to the first episode but I wasn't a fan of the format or production really, so we'll see if I continue or actually listen ever.
Music
No music lately!
---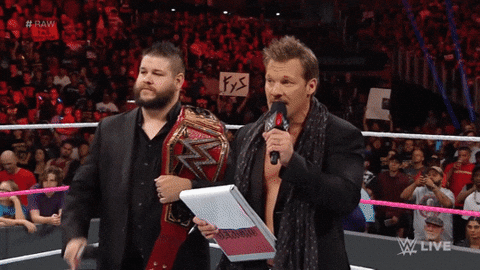 Related Posts