I know I have full reviews and I have mini review round-ups, but there are some books that could be reviewed in just a few sentences. This is mini round-up I'll have sometimes for books that really don't need much more than my small Goodreads review and progress updates say.
---
First up, we have the sequel to A Study in Charlotte. I enjoyed the first book but it wasn't a favorite. I felt really disconnected from the characters and those issues definitely continued in book two. I'm still intrigued by the "retelling" of Sherlock Holmes vibes, so I will probably read the next book.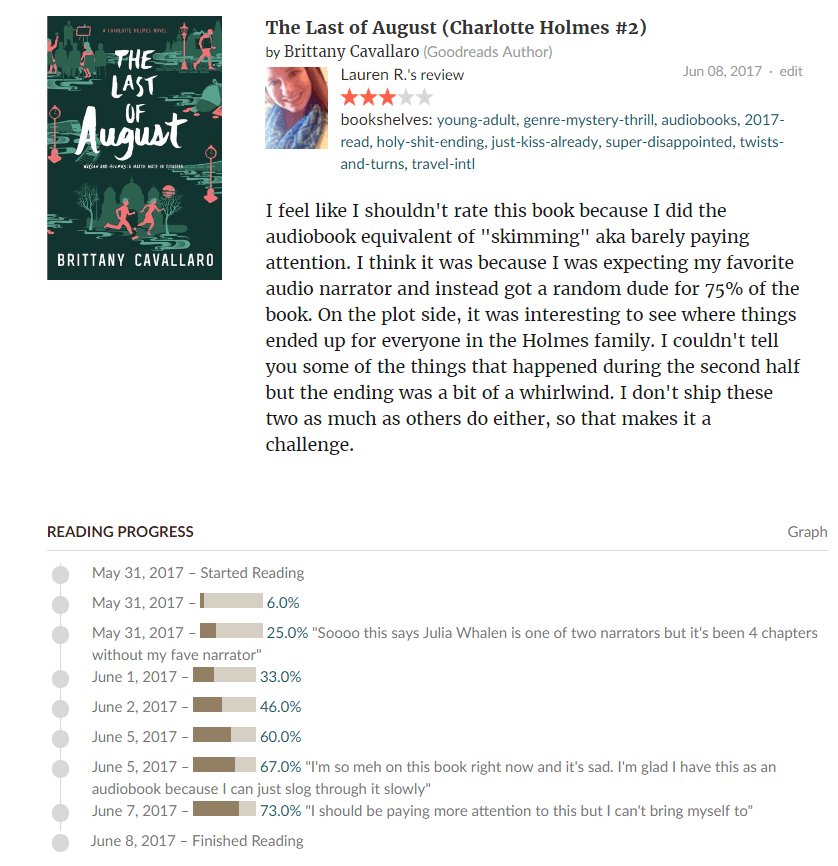 ---
Next, the newest Kasie West book! She's clearly in my top three favorite authors. I always love her stories and have not rated one less than four stars. This wasn't my favorite by her, but it was a solid story about winning the lottery and finding your own way.

Related Posts