I received this book for free (hey, thanks!) in exchange for an honest review. I promise that this does NOT affect my opinion of the book or the content of my review. For real.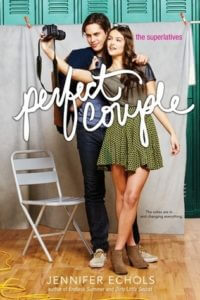 Perfect Couple
Series:
Superlatives #2
on January 13th 2015
Format:
eARC
(336 pages) •
Goodreads
•
Amazon
•
Barnes & Noble
Perfect Couple is #2 in the Superlatives series about seniors at a Florida high school who are selected for their class's superlative categories in the yearbook, and how the labels change the way they view themselves and alter the course of their lives.

Can your heart be put to a popular vote?

As yearbook photographer, Harper is responsible for capturing those candid moments that make high school memorable. But her own life is anything but picture perfect. Her parents' bitter divorce has left her wondering what a loving relationship would look like. And ever since the senior class voted her and star quarterback Brody the "Perfect Couple That Never Was," her friends have been on her case to ask Brody out.

Brody doesn't lack in female admirers, but Harper can't see herself with him. He seems confused about why they were matched together, too. They're total opposites—the last people in the world who would ever be compatible, let alone the "perfect couple." Yet ever since the class paired the two of them, they've found themselves drawn together--first by curiosity, then by an undeniable bond.

The trouble is, though they're very attracted to each other and both of them admit this, they have a hard time getting along or even communicating clearly. If they're the perfect couple, this shouldn't be so difficult! Soon it becomes clear their class was wrong, and they throw in the towel. But after they walk away, both of them feel so changed from making the effort that they can't forget each other. What if that means this match made in hell is the perfect couple after all?
Review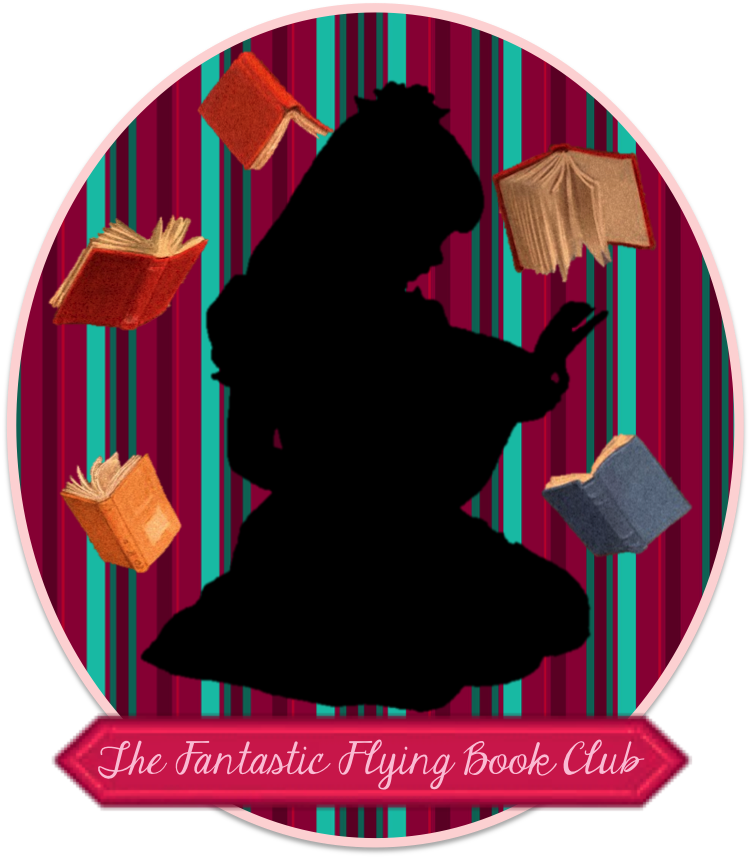 This was a cute read that I finished in a day – not too bad for kick-starting my year of reading! It was an "opposites attract" story, much like what I'm assuming the next book in the series will be, which is always kind of fun. Harper is a unique main character that dresses in homemade retro clothes, who is (at the time) dating Kennedy. I really hated him throughout the book and never understood why she stuck with him for so long. He was obviously the wrong person for her; it was frustrating to see that play out longer than made sense. The premise of the Superlatives series is that when the senior class votes on their superlatives, a ripple effect occurs among the winners. In this case, Harper and the popular football player, Brody, are somehow voted Perfect Couple That Never Was. They find themselves kind of drawn together after the vote and things kind of heat up. I loved watching the two of them develop a relationship and have Harper see that there's much more to Brody than she thinks. The story definitely got steamy, much like the first book in the series. I absolutely love that Echols writes sex-positive characters and isn't afraid to show that part of high school. Harper had some great lines (you'll see below in my favorite quotes!) that supported the feminist aspects of the book. Going against that though, Harper decided to change her retro style and get contacts because she (initially) wanted to look better for Brody. Everyone thought she looked hotter and loved her new look, but I felt like she changed who she was. This aspect was explained a bit more later and it made sense, but I was hoping that everyone would like her better the way she was.
I definitely enjoyed this book a bit more than the first in the series. One problem I had with the other book was that many aspects were not realistic. The characters didn't feel like any high schoolers I remember. Perfect Couple, for the the most part, is much more realistic in that sense. (Okay, the two guys announcing to their study hall that they were gay and Harper making rainbow cupcakes seemed a bit out of the ordinary…)  As time went on in the book, it got a little less realistic, but maybe I just don't remember high school that well. Everyone made really stupid decisions at the end of the book and I felt like a lot of randomness happened at the end – like every single character and event needed to be wrapped up perfectly. It felt a bit rushed. Don't get me wrong, I love how it ended with the main characters, but it definitely could have been condensed.
Overall, this is a cute contemporary with its fair share of drama and teenagers making bad decisions, but you can't help but love and root for the main characters. (People who are very against cheating should stay away from this one. It usually doesn't bother me too much.) I'm really looking forward to the final book in the trilogy. It seems to get better with each book!

Favorite Quotes

As an independent woman, I didn't need a protector. I wanted a sensitive guy with a great sense of humor and a fresh view of the world.

It's sexist. Like girls are supposed to be vessels of purity, and I've sprung a leak. Boys, meanwhile, can do whatever they want.

Everybody in my family is divorced. My parents, my grandparents, everybody. Christmas day might as well be Halloween, because it's like we're trick-or-treating.
About the Author
Jennifer Echols was born in Atlanta and grew up in a small town on a beautiful lake in Alabama—a setting that has inspired many of her books. She has written nine romantic novels for young adults, including the comedy MAJOR CRUSH, which won the National Readers' Choice Award, and the drama GOING TOO FAR, which was a finalist in the RITA, the National Readers' Choice Award, and the Book Buyer's Best, and was nominated by the American Library Association as a Best Book for Young Adults. Simon & Schuster will debut her adult romance novels in 2013, with many more teen novels scheduled for the next few years. She lives in Birmingham with her husband and her son.

Website / Goodreads / Blog / Twitter / Facebook / Pinterest / Tumblr / Instagram
Giveaway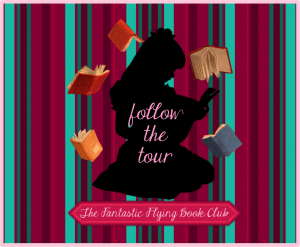 Related Posts