Because my Bookmark Lit Bulletin wrap-ups got out of hand, I wanted to break up my monthly wrap-ups into two posts: one personal and one bookish/bloggy. I created Lauren Lately here to highlight all of the personal happenings in my life: events, activities, shows I'm addicted to, things I'm obsessing over, recipes I've loved, and goals for the next month. I decided to space them out so this wrap-up happens around the mid-point of the month and the bookish one happens at the end of the month.
✨ Check out my most recent bookish and bloggy wrap-up HERE ✨
---
What I've Been Up To
Weird Al, lots of swimming, and a birthday party | We had a nice mix of weekends over the last month or so. We had a few events and parties sprinkled in, along with casual days swimming and hanging out at Chris's parents' house. We went to see Weird Al in concert, which exceeded all of my expectations and I have zero photos of, and then spent the next two days swimming. The following weekend was a birthday party for my friend Alaina and her husband, which was a lot of fun too!
Weekend with Jen – Mystic/Westerly/Glastonbury | Chris was away at the bachelor party for his future brother-in-law so I went out and about with his sister! We first went to a small food truck festival in Connecticut, which was decent, and then headed over to Rhode Island. Ivory Ella was having their annual warehouse sale, so we went wild. Their stuff is usually quite pricy but I got two tee shirts, a sweatshirt, and a long-sleeve tee for $50. After that, we went to the bordering town of Mystic (back in CT) for some more food and drinks. We then headed to do a little shopping at Sephora and Ulta, before grabbing one last meal of appetizers at a local tavern in my town. It was a busy day with a lot of time in the car, but we had a lot of fun!
Summerslam weekend and NoHo | Chris and I went up to Northampton, MA for a little while this past weekend. We hadn't been in a while and the weather was basically perfection (it's fall already in New England?!). We went to a few shops and grabbed an awesome meal at the coolest restaurant. We sat outside on the rooftop and had beers, pretzel bites with beer cheese, and some fried fish bites. We then went over to his parents' house to have dinner and see his family. The next day was Summerslam! We rode to the Farmer's Market in the morning to get a few things, ran some errands, and then settled in for a lot of food and wrestling.
Chowder Pot's anniversary | A local seafood place was having a celebration for their 25th anniversary, where a portion of the menu featured prices from when they opened in the 90s! We went all-in and got two soups (clam chowder and lobster bisque) and three entrees (seafood pot pie, filet mignon, and lazy man's lobster). Everything was pretty dang good and our only leftovers were our side dishes! lol.

TV Shows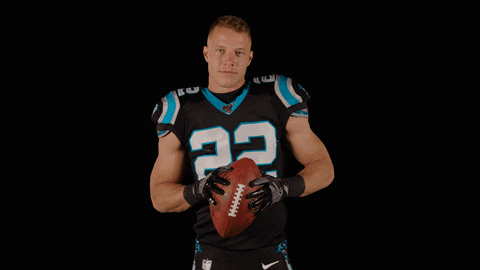 All or Nothing: Carolina Panthers | I was SO excited to learn that my team was going to be the featured NFL team on All or Nothing this season! They followed them through the 2018 season, which was rough and interesting… to say the least. Even if you're not a Panthers fan and you like football in general, you'd probably like this season. There's a really interesting story arc of their success in the first half of the season and the drop in the second half, and all of the reasons for that. It was so fucking awesome.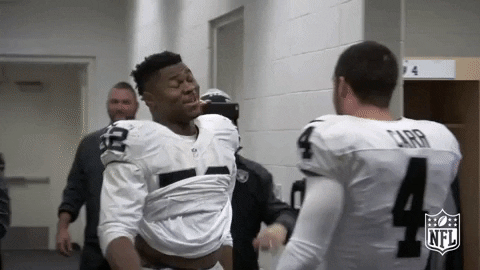 Hard Knocks: Oakland Raiders | My dad's team is featured on HBO's Hard Knocks this season too! We just started watching the first episode or two at the time of this posting, but it's been fascinating as well. They're definitely in rebuild mode and have the added drama/intrigue of Antonio Brown. Lots of good football TV ahead of the season starting SOON!
Movies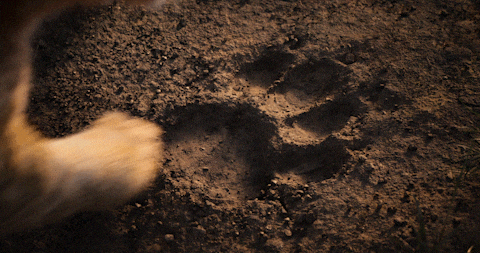 The Lion King | I can't really wrap my head around the hate for this movie? Yes, I can see that the lions or animations/CGI in general could have had a bit more expression, but I think the point was to be a live-action version of the movie… they're going to look like real animals instead of cartoons. Anyways, The Lion King is my favorite movie so I had pretty high hopes and I thought this was quite good! My friend and I went the night it came out and I have zero regrets. I wanted a nearly word-for-word remake of the original and that's basically what I got. Timon and Pumbaa were WONDERFUL.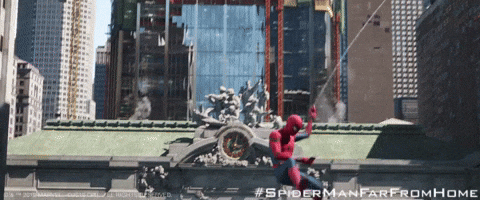 Spider-Man: Far from Home | This was anther good movie this month! I don't honestly know what to say about it because everything is bound to look slightly lackluster compared to seeing Endgame this year, but it was a really good installment of the MCU overall.
Wrestling
The G1 has continued in New Japan and obviously that's been spectacular! Summerslum and NXT Takeover: Toronto were both good shows. I had low-ish expectations because WWE has been so garbage overall this year (minus the last couple of weeks), so they were exceeded. We have a lot to look forward to wrestling-wise for the second half of the year <3
Podcasts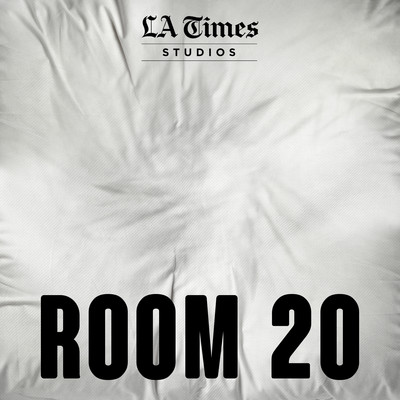 Culpable | I'm generally intrigued by this story overall but I have to say – this is not my favorite true crime podcast by any stretch. From a storytelling perspective, it's SO repetitive. They should have taken a look at their whole season ahead of recording it and laid it out better IMO. They just go all over the place and repeat the same information too often.
Going in Raw | I don't listen to this all the time because I prioritize other podcasts usually, but I enjoy Steve from this show after meeting him on the Wrestletalk channel. He's got a good perspective on things that's moderately positive but not giving WWE too much credit when they don't deserve it haha.
Room 20 | This has been fascinating! I've avoided reading articles about this "case" because I want to go in without knowing anything that's happened since she recorded. The episodes are very quick and it's fascinating to learn about this man and try to figure out how he's been sitting in a room, unidentified for years and years.
Music
Unwind 00s | I've been listening to some good throwback/light jams during work. I need more Spotify playlists because I do get a little bored of the same songs though. I like this one.
YouTube
I've been trying to expand the list of people I watch on YouTube lately, so I thought this would be another fun section to add to my monthly wrap-ups.
Jordan Page | I did a whole post about the budgeting, meal planning, and general organizational tips I learned from Jordan Page. I loved watching her stuff and have been putting a lot into practice. [I will warn you that I learned afterwards that a lot of people have issues with her in general, as well as her husband's business. I'm not sure what's true and what's exaggerated but just be warned. Feel free to google for more information!]
Amazon hauls, cooking/meal planning, budgeting, etc. accounts | I may do a new YouTube round-up post soonish but I'll just say that I've become addicted to various videos about meal planning, budgeting, planners, organizing, grocery shopping, Amazon hauls, and other lifestyle vloggers.
---

Food & Drink
80/20 rule | I decided to take a break of sorts from Weight Watchers for the summer. I've been weighing and tracking my food for a few years now, basically nonstop since 2017, and I'm sick of it. I decided to take an extended break because I'm feeling good. I determined I needed to really do more exercise/physical activity to see further results because I think I've just plateued with WW. I'm following the general guidelines of the 80/20 rule – eat 80% healthy/less processed meals and then the other 20% can be cheats or splurges on things you're really in the mood for. I want to see how I can do following a healthier lifestyle in general instead of tracking for a while.
Air fryer | I bought a small air fryer when Target was having a sale last month and it's been excellent! I've made a few meals (taquitos, fried ravioli, etc.) in it as well as used it for reheating, like chicken wings leftover from a restaurant. And I love it!

Blueberry Oat Bars | I made this recipe for breakfast and it was quite delicious. Now that I stopped with WW for now, I'm able to eat healthy and filling meals with items that ARE good for you but may have been higher in WW points. These were tasty and I'll definitely be making again!
Double tacos | I had purchased a box of taco shells and a lot of them ended up breaking somehow, so I made double tacos. I coated a soft tortilla in refried beans and then put the hard shell inside of it to keep everything together. It was so good!
Pizza! | A new pizza place opened in town and Chris's cousin works there, so we stopped in. The flavor of the pizza was absolutely delicious (especially the chicken alfredo one on the right) but it was suuuuper greasy. I think it was because of the alfredo sauce specifically. Either way, it was worth trying out!
Asian-style meatballs | I was running super late after my hair appointment one night so I had Chris make dinner, which is not necessarily his forte. I sent him a recipe for some easy meatballs with Asian sauces/seasonings in them and they were good! As usual, we made these with ground turkey instead of beef.
Charcuterie | I made a nice big tray for Summerslam, which is something I've been dying to do for months! I bought cheeses, crackers, jam, spread, and meats from Trader Joe's, plus a yummy cranberry almond bread from our local farmer's market. I also cut up an apple as well. It was SO GOOD. I made homemade Lunchables the next day for our lunch with cheese, crackers, and meat too.
Flavored coffee from Stew Leonard's | I switched away from the Keurig earlier this year and I've been loving my little Black & Decker coffee maker. I'm excited that I've also been able to get new coffee flavors because ground bags like this are great. Stew Leonard's has so many great flavors, like this S'mores one and my absolute favorite, chocolate raspberry. I've decided I'll need to stock up more when I go there and just freeze them because SL is so far from me!
Purchases
Artful Agenda | I wrote a whole post on my new digital planner and I am still loving it! I did go ahead and purchase it ($30/year) and am very happy so far. I love how it syncs all of my calendars and I can change up or track my task lists, meal planning, water consumption… LOVE.
Hair stuff | I have very fine hair and have always wished I could alternate washing it like all of my friends do. It's healthier for your hair to not wash it every single day and I finally decided to "oil train" it. Honestly, the experience has been incredibly easy so far. I got the Bumble and Bumple Pret a Powder for dry shampoo and it's unreal. I literally could go two days without washing it, I'm pretty sure, because this stuff lasts foooorever. I also bought this bristle brush from Sephora because they recommend that for distributing dry shampoo in hair. So far, amazing. I also got this waver from Amazon when they were doing Prime Days, which I've enjoyed too! I've used it twice and it does do a nice job of creating waves in my hair. I pair it with the NYM Beach Babe Texturizing Sea Salt Spray.
Around the Internet
90 Romance Novels Out in 2019 @ The Infinite Limits of Love | I added MANY things to my TBR and I want to make sure that all of you do as well 😉
Affordable Amazon Beauty Dupes @ A Slice of Style | I've been really loving the lifestyle blogs and YouTube channels lately, so anything about affordable dupes and/or Amazon shopping is ending up on a favorites list for me.
Vogue Parody / 73 Questions @ Strikeouts and Sprinkles / Sparkles and Lattes | I've seen a few versions of this around the internet. Some share it as a parody of the Vogue videos where they ask celebrities 73 questions while walking around their houses and some just call it by the basic name. Each Vogue video is different though, question-wise, so there are always a lot to choose from. I've been wanting to make my own post for a while!
Dear Grace @ The Infinite Limits of Love | I'm still very shaken by losing Grace and I know I sound like a broken record, but I'm just not over it. I've taken a small blog break because I often can't wrap my head around writing posts and sharing pictures right now. I loved reading Nick's post about how wonderful she was and how much she'll be missed by all of us.
Summer Spots in New England Worth a Ferry Ride to @ The Coastal Confidence | I've always wanted to ride ferries around the local area (I've only done it a few times on vacation elsewhere) so I had to bookmark this post, of course.
---

Last Month's Goals & Progress
1. Set up auto-pay on my bills ✔ I'm going to mark this as successful for now because I WILL be doing this over the next two weeks. I have some good commission coming over the next bunch of months and will be able to move all of my money where I want it, organize my accounts, and finalize auto-pay. My student loan is the biggest one I'm working on but I will make it happen.
2. Plan my September TBR based on leftover summery books and review copies ??‍♀️ Whoops. I forgot to do this entirely. I'm doing a shrug/in-between here because this is another goal I will probably/hopefully be tackling this week. I think that still counts THANKS.
3. Plan our birthday weekends ✔ Alright so – truth be told, my birthday weekend was set to be on Cape Cod. I found out literally today, at the time of writing this, that the hotel I booked is undergoing construction from a tornado that whipped through recently. I decided to change up my birthday weekend. Chris doesn't think he wants to go anywhere, so I'm counting that as done unless he changes his mind. Either way, I DID plan out my birthday and extenuating circumstances have changed things. So this counts, okay?!
Goals Until Next Time
1. Budget and adjust accounts accordingly | I'm leaving this vague because I don't need to give numbers, but I have specific financial goals between now and mid-September that I hope to achieve. They're basically around paying a certain amount toward my credit cards and having another specific amount in my savings account.
2. Create a block schedule for myself | I spoke about this in the Jordan Page video post I made but I think I need to find a way to be more productive at work. I have ideas of how to do this so hopefully I can make up a block schedule system for myself to allocate tasks.
3. Purge my closet again, donate, etc. | I have piles of clothes I've already pulled out of my closet but I need to (a) donate or sell them and (b) go back in for more! I got some of my skirts altered/hemmed so I can still wear them but I have to decide if I want to alter the rest of them or not. Either way, I have to get rid of a lot of clothes and fix up my closet!
What's Next
Lord, what isn't next?! SO many things happening between now and the next one of these posts. I have a family reunion this weekend and lots of farmers market trips coming down the pipeline too. We have Chris's sister's wedding on the 24th (holy shit) and everything that goes along with that for the whole weekend. The following weekend is empty, thank goodness, except for some good wrestling and time with friends. Then, there's my birthday weekend and day off on that Monday for my actual birthday. We'll see where we travel to! We have our anniversary right around the next one of these posts too.
---
Talk to meeeee! What's new?
Related Posts