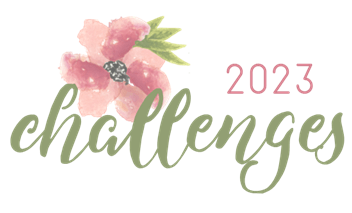 I've gotten to the point in the year where the challenge prompts are not easy to fill organically or naturally anymore – it's time to make an actual effort to finish things off! As of the end of April, some challenges are definitely looking better than others! Here's a quick check-in (more detailed than my monthly wrap-ups) on my challenges, how many books I've read, what books I can read to finish off some more prompts, etc.!
Popsugar Reading Challenge
Status: 27 books read out of 50 prompts (54%)
Goal = 40 prompts completed
It's pretty good to hit over 50% on a challenge like this around April! Just goes to show it can be easy to fill in certain prompts more so than others. Here are some of the reading plans I have to potentially finish up this challenge and/or get close to my goal. (There are some prompts I'm sure I won't get to and/or won't bother planning for them, so this isn't an exhaustive list of all the prompts left!)
Bought from indie bookstore: Legends & Lattes – actually kicking off May with this book so it'll be finished soon! I bought this from RJ Julia, my favorite indie in Connecticut.
About a forbidden romance: Once Upon a Broken Heart – I'm excited to finally get to this series this year! I fully plan to read this and the second book in September/October so I can dive into the final book in the trilogy when it comes out in October. I believe, from Goodreads, this has a forbidden romance.
With "girl" in the title: The Only Girl in Town – this is one book I'm excited to read in the second half of the year! There are a few 2023 releases with "girl" in the title that could work for this prompt. I'd also think of Last Girl Standing and The St. Ambrose School for Girls).
Celebrity memoir: I'm Glad My Mom Died – I'm not sure I'll complete this prompt but I'm sure this will be the book I read to do so. It has rave reviews and even people who were on the fence about reading it really enjoyed it.
With a color in the title: Good as Gold – I added this upcoming release to my TBR a while ago and it sounds so fascinating. I did a quick search of some colors in my TBR list and this one came up, but we'll see which book I actually end up getting to.
Romance with a fat lead: One Last Stop – I'm very behind on McQuiston's books and this seems like a god time to think about finally reading this!
About or set in Hollywood: Did You Hear About Kitty Karr? – this is one of my upcoming BOTM picks and will be in my hands by the time this gets posted, I think. It's a multigenerational story about Hollywood!
With a rabbit on the cover: Borrow Your Heart – including this one because the cover is so cute but I'll hopefully be reading Hell Bent at some point too!
With just text on the cover: Skip to the End – I think this is close enough for not having anything but text on the cover, eh? It's as close as I'm going to get haha.
Bought secondhand: This Time Next Year – this one hits another challenge so always good to double up where I can! I bought this at the Book Barn (along with a number of other books, so I'll have a good amount to pick from for this prompt!).
Comes out in the second half of 2023: Business or Pleasure – I have a lot of books on my TBR that come out in the second half of the year but I know for a fact I'll be reading this one over the summer! It's probably the first "July or later" release I'll read.
About an athlete or sport: Home Field Advantage – definitely should have gotten to this one last year. It's been years since I've read a book by Dahlia Adler despite really loving them in the past, so it's high time.
Wish read for the 1st time again: there will certainly be a book that comes to fill this prompt but I won't know until I finish the book!
Self-published: The Serpent and the Wings of Night – I definitely feel like the hype is getting to me with this one. I don't read a ton of self-published books but everyone is absolutely raving about this. A lot of my trusted booktubers have read it and enjoyed it.
By an author with same initials: some authors for this include Lexi Ryan, Lance Rubin, Lisa Rosinsky, Lilliam Rivera, Lindsay Ribar, Louise Rennison, and Linda Reilly.
About a non-Christmas holiday: A Holly Jolly Diwali – this is a book I definitely wanted to get to last year during the holiday season and never got to it. Hopefully this year!
Features two languages: I've been picky about this one so far. There have been a few books with a sprinkling of a character or two speaking Spanish, for example, but I didn't count them because it felt forced? Idk, this is probably one I'll fill in next time I read a book that features that!
Longest book on your TBR: Empire of Storms – I think I have some other longer books on my general Goodreads TBR but I'm taking this as a more genuine "on my TBR" rather than on my Goodreads shelves haha. I'll definitely be reading this chonker very soon!
52 Book Club
Status: 27 books read out of 52 prompts (52%)
Goal = 40 prompts completed
Same could be said for this one – not mad about over 50% by April! Here are some books I think I can read to hit some of these. (As you can tell, some of the prompts are super similar between both challenges…)
With a subtitle: Babel: An Arcane History – I'm still afraid to read this one but it has a little subtitle so let's hope I get into it at some point!
Title starting with "I": If We're Being Honest – I have a review copy of this one so hopefully I'll be getting to it this summer. It was approved really close to the pub date so I didn't get a chance to squeeze it into my reading plans for that month.
City or country in title: With Love from London – definitely didn't think of this one but it came up on the Listopia for the challenge and I remembered it! It's been on my TBR for a while and may be the only one I reasonably get to, but who knows.
Dystopian fiction: The Ballad of Songbirds and Snakes – I've been wanting to get to this one for obvious reasons but the main one is the movie coming out! I haven't even let myself watch the trailer yet lol.
Takes place in roaring 20s: The Murder of Roger Ackroyd – it's been a while since I've read an Agatha Christie and I've heard that this is one of her best (I think?). I am really hoping to make it a priority this year and it apparently takes place in the 20s.
By a Caribbean author: Black Cake – I had a few great options for this one but decided to finally read this book! I got it from BOTM and haven't been in the mood for anything super literary lately, so we'll see.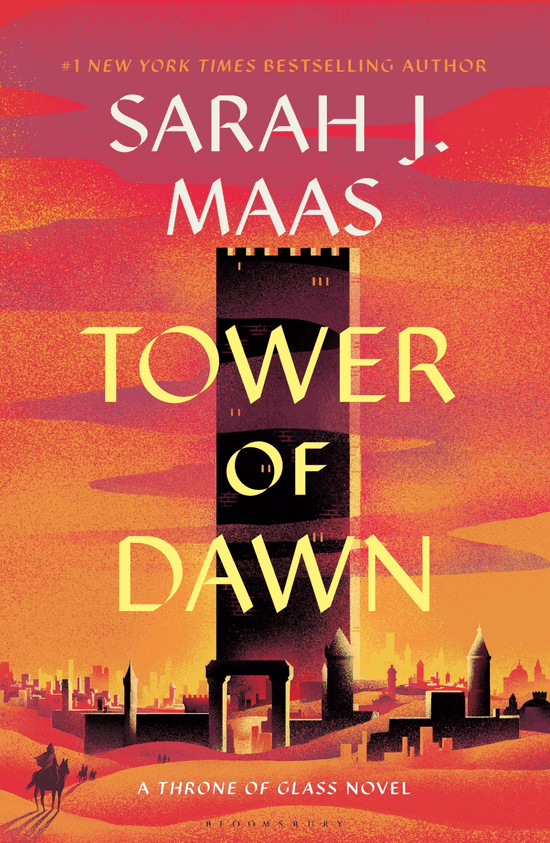 Set during a war (not I/II): Tower of Dawn – okay this is one of the ToG books I haven't read but plan to, and it's included on Goodreads. Not surprised there's war in this one as well as maybe EoS since they happen at the same time. Anyways, I'm going to trust the Listopia on this!
Typographic cover: Twilight Falls – any cover with a gorgeous, scripty font is considered typographic IMO, regardless of if anything else is on the cover along with it. Here's my likely pick but as usual this could change!
Second-hand book: I bought a bunch of books from the Book Barn that I'll use (one of them is included as an example in the Popsugar challenge above!).
Body-positive message: One Last Stop – this is up in the other challenge because of the plus size main character/romance so it's on other lists as body-positive. Hopefully that's true!
Nordic noir: An Elderly Woman is Up to No Good – I don't usually force books I don't know if I want to read just to complete the challenge, but this one has been discussed a lot recently on booktube. Apparently it'll fit the bill here and it's super short!
Author with the same name as you: some options include: Lauren Layne, Christina Lauren, Lauren Morrill, Lauren Oliver, Lauren Miller, Lauren Asher, Lauren Munoz
Set in a workplace: Legends & Lattes – I was able to check this one off with my current read as well, since they're literally setting up a workplace (coffee shop) in this cozy fantasy.
Banned book: apparently some of SJM's books have been banned in Florida, so whichever one I need to include here will get used for this prompt.
Featuring Mythology: Lore Olympus – I bought this on a whim to see what the hype was about and haven't picked it up yet. Maybe sometime this fall!
Final book in a series: Kingdom of Ash – there's always a chance I randomly finish something else first but I am absolutely planning to finish this book and series in 2023. Hopefully even by summer.
Time in the title: The Seven Year Slip – big fan of Ashley Poston and sooo excited to dive into her next whimsical, magical realism-ish adult romance this year. Obviously this has "year" in the title.
Script font on the spine: I'll be able to better pick this one when I pull a book off my shelf.
Books on the cover: The Wishing Game – this one sounds so good! It's a new release but hopefully I'll get to it some time in the coming months. Same story as everything else here though; there's always a chance another book with books on the cover gets read first!
Buzzword Reading Challenge
Status: 1 book read out of 12 prompts (8%)
Goal = 11 prompts completed
This challenge is supposed to have you read one book per "buzzword" each month. There's a specific word assigned to the month and the only one I completed was February. I know that Kayla has said it doesn't really matter when you read them but it's not looking great for me unless I somehow read multiple books per buzzword to catch up in the future? Either way, here are books I could read in May through December that could hit it for me. Better to read 9 total than none?
Flavor-related: Arsenic and Adobo – this book has been on my TBR forever and I seem like I just enjoy collecting cozy mysteries without actually reading them! Adobo should work here as a flavor or spice.
"Other": Just Another Missing Girl – I'm really hoping to get approved for this one on Netgalley! Pumped for it after loving her other novel from last year. I think "anOTHER" should count?
Weather-related: Sunshine Nails – This one is definitely on my TBR for the second half of the year. Sunshine is certainly a weather-related thing.
Body-related: Borrow My Heart – I have this elsewhere for another challenge as well so I'll probably use "heart" for this body-related prompt. There are plenty on my TBR with this word included too!
Game-related: All In – it's a bold move to put the third book in a series on here but I do plan to binge-read this series by JLB later this year. "All in" is obviously a game or poker-related term.
Magic-related: The Very Secret Society of Irregular Witches – I'm really enjoying another cozy fantasy I'm reading right now so this could definitely be a genre for me. This one has "witch" in the title but I know I have others to read with words like "hex" or spell" too.
"Good": Good as Gold – I have this one for another challenge prompt elsewhere so I will definitely be able to double-count it for this too.
Sound-related: The Ballad of Songbirds and Snakes – another one that counts elsewhere. Double-whammy of "songbirds" and "ballad"!
Must Read in 2023
Status: 4 books read out of 12 prompts (33%)
Goal = All 12 prompts completed
I have a whole TBR of options for this one so I won't go into a lot of details here! I've read 3 books from this list and keep having to remind myself it's not ONLY for books I own – it's a backlist challenge in general, meaning books I've been meaning to read for years now (2022 is the latest year I consider backlist for this challenge, obviously). I had two graphics including some book options and this one (below) I completed zero books so far. (The second graphic I did manage to read three of them!)
Romanceopoly
Status: 3 books read out of 39 prompts (8%)
Goal = As many as possible or 1/month average
I roll the dice at the beginning of every month (if I didn't complete the challenge I landed on before). May's initial roll is for a paranormal romance and/or the MC is a vampire. I can't plan this one out too much so I'm hoping to squeak in IN NIGHTFALL for this next prompt. It's not a super strong romance from what I understand but there is some romance present, so we'll see if I let this one work! This involves rolling a dice and moving around a game board, and I don't really have a huge goal for it.
Mystery/Thriller Challenge
Status: 16 books read out of 26 prompts (62%)
Goal = 26 prompts completed
I don't need a lot of help for this one, if we're being honest! I'm cruising through the prompts and there are still some fairly easy ones left to fill out. Here are some TBR ideas for the rest of the year to finish this one up. I hope to finish it completely.
Bestselling book: The Maid – I'm not sure if this is truly a bestseller in terms of the list but I know a bunch of people read it and it was really popular when it was published. I think that's good enough for me!
Favorite author: Dark Corners – Megan Goldin has quickly become one of my favorite mystery/thriller authors. I've read nearly all of her books (one left plus this one coming out this summer). She and Lucy Foley are probably the only ones I immediately read upon release.
With bad reviews: Wait for Me – I decided to sort my mystery/thriller shelf by rating and figure out what books I've been wanting to read that have a lower average rating. I think that's probably the best way to do this one even though a rating isn't necessarily a review. Anything in the 3-star range should suffice here, and this one is still on my list.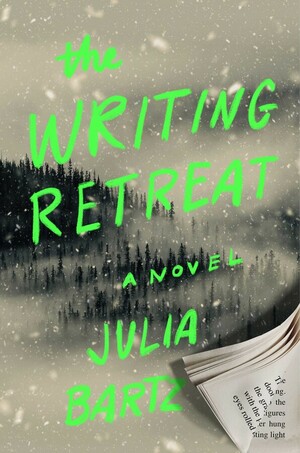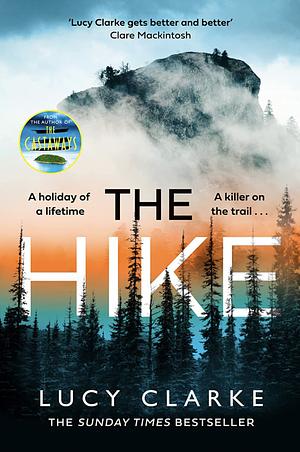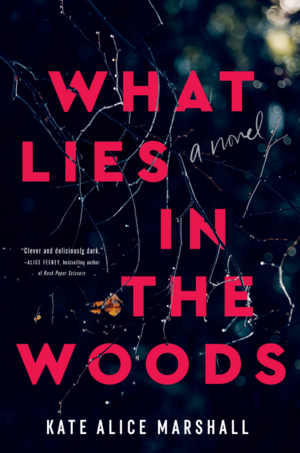 Over 400 pages: Night Film – I've been totally craving a mixed media mystery lately and have a good feeling I'll be getting to this one soon! I think it's like 500+ pages, mostly because of the mixed media elements taking up a lot of real estate (I'd imagine).
Female villain: The Writing Retreat – I'm not sure if this is a spoiler? but this book appears on this Storygraph list. I feel like the synopsis alludes to the villain being a female so I guess it may not be, but still!
Involves travel: The Hike – I have a review copy of this one so I'm sure I'll get to it this year!
Season important to plot: What Lies in the Woods – I've been meaning to read this for a while (sound like a broken record here!) and according to Storygraph, this one fits the bill.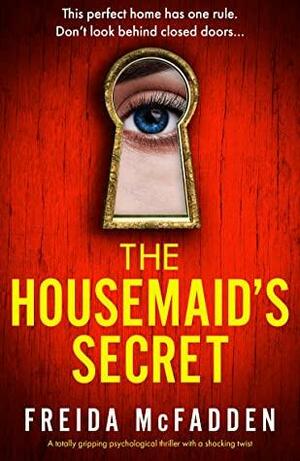 Seen on Booktok/IG: The Housemaid's Secret – Everyone on booktok loves McFadden and I currently have this sequel out from the library. I don't think I'll read her other books but I do want to continue on this series.
Out of comfort zone: An Elderly Lady is Up to No Good – I have this under consideration for another challenge and it could pull double duty here too. I think books involving elderly main characters is out of my comfort zone because I don't usually read them – there are other mysteries that could fit here if I use that parameter (The Thursday Murder Club or Killers of a Certain Age).
Horror: The House Across the Lake – technically this could be considered out of my comfort zone because I don't really read anything horror (unless it's the YA horror by Stephanie Perkins…). I have a few random ones I could read but this counts according to Storygraph apparently!
Related Posts