The Bookmark Lit Bulletin wraps up the last month in reading and what was on the blog, as well as what's coming up next. You can check out my book haul, books read, posts shared, challenge updates, etc. You can read past bulletins here. If you're looking for more personal updates, you can check out my Lauren Lately feature; it highlights my life events and non-bookish fun from the previous 30 days.
---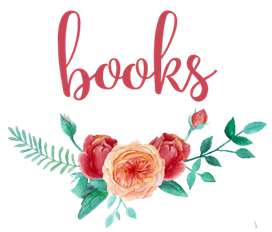 I took a little blog break through October so I didn't bother recapping the shitty reading month of September. I thought I would include both months here to make it seem like my reading life is normal (it's not, but maybe it's getting there?). I managed to finish two books on my honeymoon so that was nice! I also DNFed a book over 50% and therefore included it in my reading numbers. Thank goodness for the new Cravings cookbook too! Either way, maybe I'm getting on track for my 75 reads this year. Christmas/holiday books will save me!



7 books read in September and October
5 new books  •  0 rereads  •  2 DNF

Pages read: 2100 •   Average rating: 3 stars
Sources: 4 review, 1 purchased, 1 gifted, 1 preordered
Formats: 4 egalley, 2 hardcover, 1 paperback
Genres: 3 nonfiction, 3 contemporary, 1 mystery/thriller
Age Target: 7 adult
---

Favorite

Cute Romance

Disappointing

Nostalgic

---

Check out my 2021 challenge sign-up post for more details, goals, etc.!
Popsugar Reading Challenge
1 read this month | 25/40 read total
By online creator

A-Z Reading Challenge
None read this month 

Calendar of Crime Challenge
None read this month
---

Breakdown: 5 purchased  | 0 borrowed  | 1 free/gifted | 10 for review
All review copies were provided for free in exchange for an honest review.

For Review – Netgalley
From Penguin: The Holiday Swap by Knox, Weather Girl by Solomon, Lease on Love by Ballard
From Macmillan: The Suite Spot by Doller, Gilded by Marissa Meyer
From Harlequin: Sleigh Bells Ring by Thayne
From Hachette: How to Marry Keanu Reeves in 90 Days by Jackson, In a New York Minute by Spencer,
Part of Your World by Jimenez, Kamila Knows Best by Heron
Audbile or Libro.fm
From Audible: Apples Never Fall by Moriarty
Purchased or Preordered
From Amazon: Cravings: All Together by Teigen
Wedding gift: Friends Official Cookbook by Yee
From B&N: The Hawthorn Legacy by Barnes
From Book of the Month: The Ex Hex by Sterling, Everything We Didn't Say by Baart
---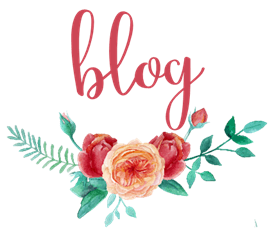 September

September
October
---
Finish the year strong.

All of these are from last month because I did nothing but post TTTs and some reviews…
Workweek Lunch Program and Intuitive Eating | I'm working on getting out of diet culture and stop trying to look a certain way or lost weight, so I've been reading books about intuitive eating and joined a group coaching thing. I'm hope to do a post on Workweek Lunch and Intuitive Eating once I complete the book.
Podcast Recommendations | I found a ton more random podcasts over the past few months, which likely explains my bad reading life…
Five on Fridays or Currently | These are holdover options from previous months.
Recent Fave Purchases | Another holdover…
---
How was your reading?
What do you have up next?
Related Posts