I don't like to do too many weekly memes on the blog and usually stick to TTT, but I thought it would be fun to occasionally post Wednesday memes I'm interested in. It won't be weekly, but it'll be fun to recap the previous week or so and talk about what books I have on the docket. It will be a combination of WWW Wednesdays and Waiting on Wednesdays (more details below!), as well as anything else I'd like to share.
---

Waiting on…Wednesday is hosted by Breaking the Spine and
asks upcoming releases that we're eagerly anticipating.
I'm currently waiting impatiently for…
Release Date: August 29th 2014
The adventures of three teen royals and foster girl Liv, which began in The Marked Girl, conclude in this exciting sequel.

In the fantasy world of Caelum, Liv, Cedric, and Kat must attempt to defeat an evil traitor and his army to save their families and the kingdom. But the city they left behind is facing its own problems: back in Los Angeles, the sky is orange, gravity isn't working right, and earthquakes shake the ground every few hours. Opening the portals has had devastating effects, and Liv's best friend Shannon and Cedric's frenemy Merek are the only ones who know what's going on – and that tracking down the murderous Knights of Valere might be the way to fix everything.

It's a race against time as the crew must find a way to reunite and combine their quests to save both worlds.
I really liked The Marked Girl and think it's pretty damn underrated. It reminded me a lot of The 10th Kingdom (maybe just because I'm new to the whole "portal fantasy" genre). I really liked the idea that there were two worlds like this – the "real" world we're used to and the fantasy world on the other side. Based on the way the first book ended, I'm really excited to see more of the fantasy world in this sequel!
---
Release Date: August 29th 2017
New York City, 2118. A glittering vision of the future, where anything is possible – if you want it enough.

Manhattan is home to a thousand-story supertower, a beacon of futuristic glamour and high-tech luxury… and to millions of people living scandalous, secretive lives.

Leda is haunted by nightmares of what happened on the worst night of her life. She's afraid the truth will get out – which is why she hires Watt, her very own hacker, to keep an eye on all of the witnesses for her. But what happens when their business relationship turns personal?

When Rylin receives a scholarship to an elite upper-floor school, her life transforms overnight. But being here also means seeing the boy she loves: the one whose heart she broke, and who broke hers in return.

Avery is grappling with the reality of her forbidden romance – is there anywhere in the world that's safe for them to be together?

And then there's Calliope, the mysterious, bohemian beauty who's arrived in New York with a devious goal in mind – and too many secrets to count.

Here in the Tower, no one is safe – because someone is watching their every move, someone with revenge in mind. After all, in a world of such dazzling heights, you're always only one step away from a devastating fall….
The Thousandth Floor was pretty much exactly what I wanted it to be – a dramatic, sci-fi version of Gossip Girl. I'm definitely waiting eagerly to read this one because of the major cliffhanger! I remember completely blazing through the first book and I hope for the same can't-stop-won't-stop feeling with this.
---

WWW Wednesday is hosted by Taking on a World of Words and asks the questions below.
 What are you currently reading?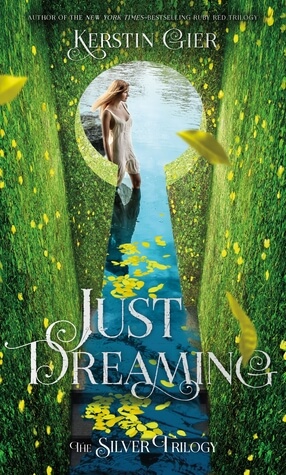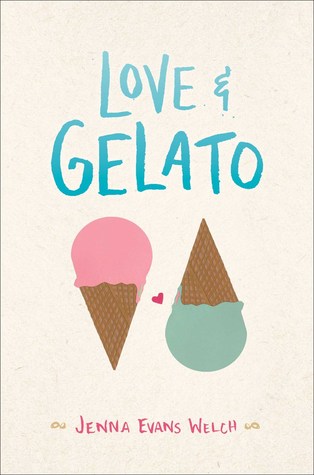 Just Dreaming by Kerstin Gier (library)
Love & Gelato by Jenna Evans Welch (audiobook, Scribd)
I've only been reading 1-2 books at a time lately instead of 2-3. I don't have the bandwidth for audiobooks lately because I don't have a commute anymore. The time I spend listening to things is during my getting-ready-time in the morning, which is also minimal now. Anyways, I've been working on JUST DREAMING somewhat slowly over the last week. I'm not super motivated to pick it up, so I started and finished two summery ebooks in between. I have a commute again for the next two days, since we'll be home for a few days and I'm working in the office, so I'm going to start LOVE AND GELATO tomorrow morning.
What did you recently finish reading?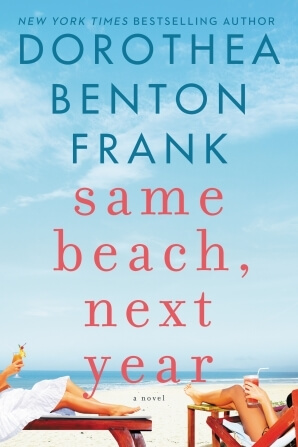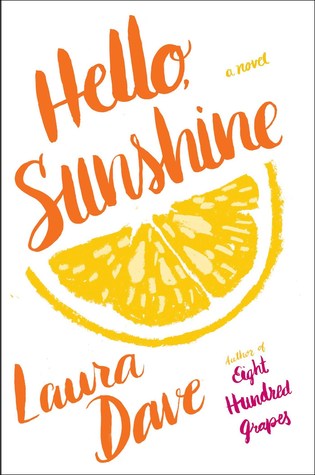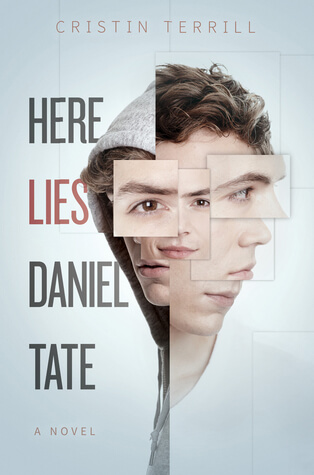 Same Beach, Next Year by Dorothea Benton Frank (ebook, library)
Hello, Sunshine by Laura Dave (egalley)
Here Lies Daniel Tate by Cristin Terrill (hardcover, preordered)
I've been reaching for the adult contemporary beach reads lately, as evidenced by my previous two reads! I read SAME BEACH, NEXT YEAR when a library hold came in. I kept seeing this new release in bookstores when we went shopping over the past two weeks, and it just kept calling to me. Honestly I was disappointed by the story, but I don't regret reading it. HELLO, SUNSHINE was similar with the beach town setting and unlikable character. I enjoyed it much more though for some reason. HERE LIES DANIEL TATE was twisty and fantastic. I love Terrill's writing so much. Lots of things I didn't expect and even the things I thought I predicted managed to surprise me somehow.
What do you think you'll read next?
  
Twist by Karen Akins (hardcover, owned)
All Things New by Lauren Miller (egalley)
If Birds Fly Back by Carlie Sorosiak (hardcover, borrowed)
A few books on my immediate TBR are going to be used toward the upcoming readathon, so I wanted to pull a couple of options! I'm doing surprisingly well on egalleys lately and my ratio is toward 80% finally, but still have a few more. I need to finally finish the LOOP duo with the sequel, TWIST. It's been sitting by my bed for months. I want to keep getting ahead on my upcoming egalleys with ALL THINGS NEW, which I've been pretty excited about. And finally, IF BIRDS FLY BACK was purchased by my sister and then pushed on me. She's giving it to me to read when I come home this week, so I'll take it back to Portland.
Related Posts