One of the things I've struggled with, especially since starting the blog but definitely BEFORE I had one too, is finding and successfully using a planner for an entire year. I've tried soooo many brands, methods, and styles, but essentially none of them stick. I've tried separating my three lives (blog, work, and personal) into separate ones, as well as combining them all together. Seriously… nothing works. Here's list of posts about planners of yesteryear, in case you think any of my misery may help you.
After all this trial and error, I'm here yet again to share my newest planner acquisitions that started in December of last year. So far so good and my fingers are crossed!
---
Details: Base model is $32, plus you can include extra page add-ons for around $2+ (this is for the 7×9 size)
Attraction: I wanted to make sure the cover really suited me and they had plenty of options! They also had a million ways to customize it through choosing the layout and adding sooo many extra pages/sections to the planner. I like to-do lists and bill trackers, plus having the morning/afternoon/night layout. They're incredibly similar to the Erin Condren planners and cost about $20 less.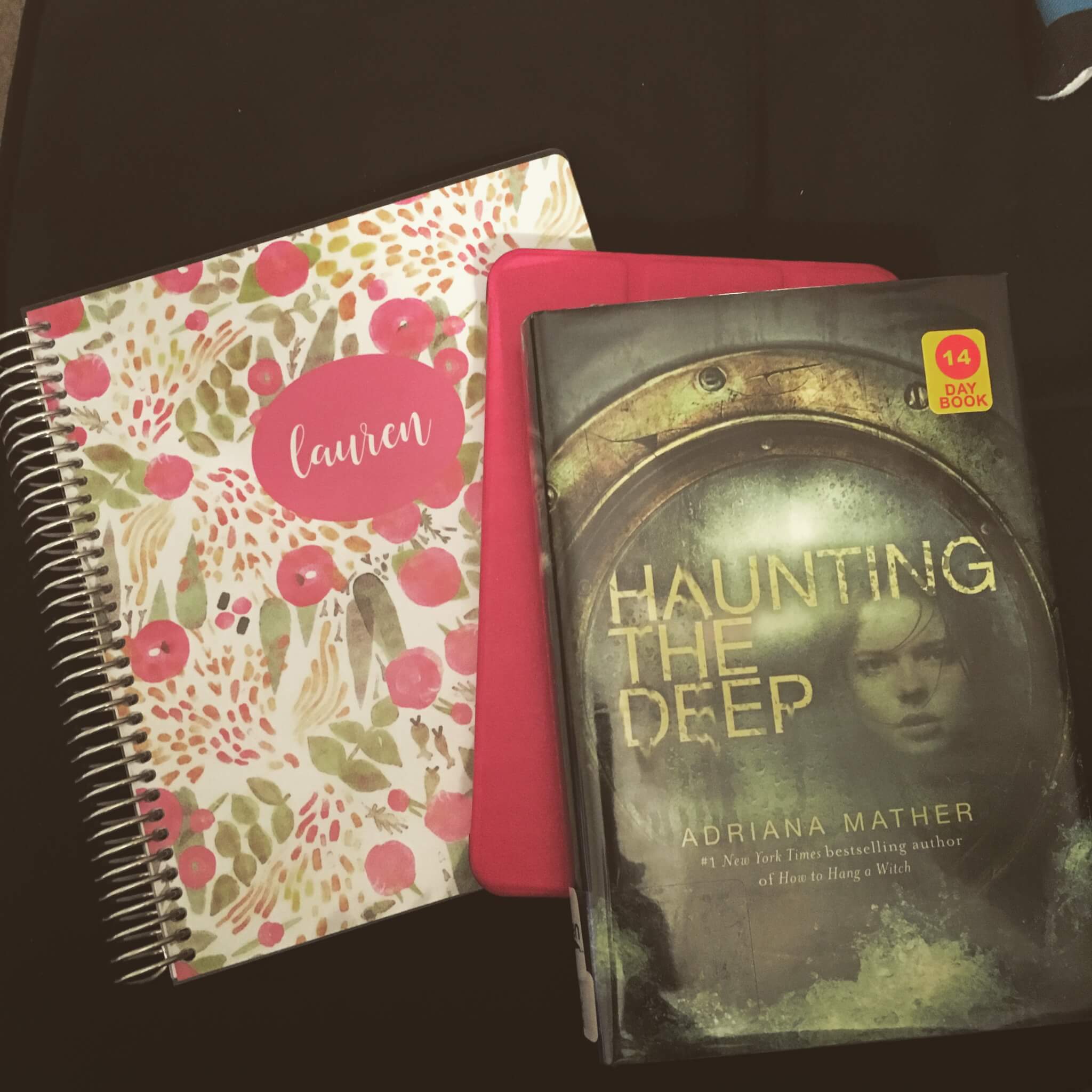 Cute cover I selected – as Kristin said, it's so ME 🙂
Favorite parts:
So many cute cover graphics to choose from, plus adding name/year/etc. to the front
Add-on pages for bills, to-do lists, notes, etc. (can add after each month OR at the back end)
Choose the best layout for your needs (AM/PM/evening, custom sections, hourly, etc.)
Can use stickers to decorate or keep it utilitarian
7×9 or 8.5 x 11 size options
Any negatives: I can't think of any, really. My biggest issue with coil planners is that it gets hard to write neatly when your hand is resting on the coil all the time, depending on where on the page you're working.
Left: weekly to-do list, notes section where I plan meals for the week
Daily: to-dos/errands are usually in black, work is in another color, blog is in another
Daily to-dos: section I use for each day's meal planning
---
Details: Planner was around $25 but shipping to the US from Canada made it $37 total
Attraction: I couldn't resist snapping this up immediately when I saw it, even though I had JUST purchased my Plum Paper. I've always loved the idea of having a reading journal but they never worked well for me in the past. I needed an actual planner like this MADE for bookish people.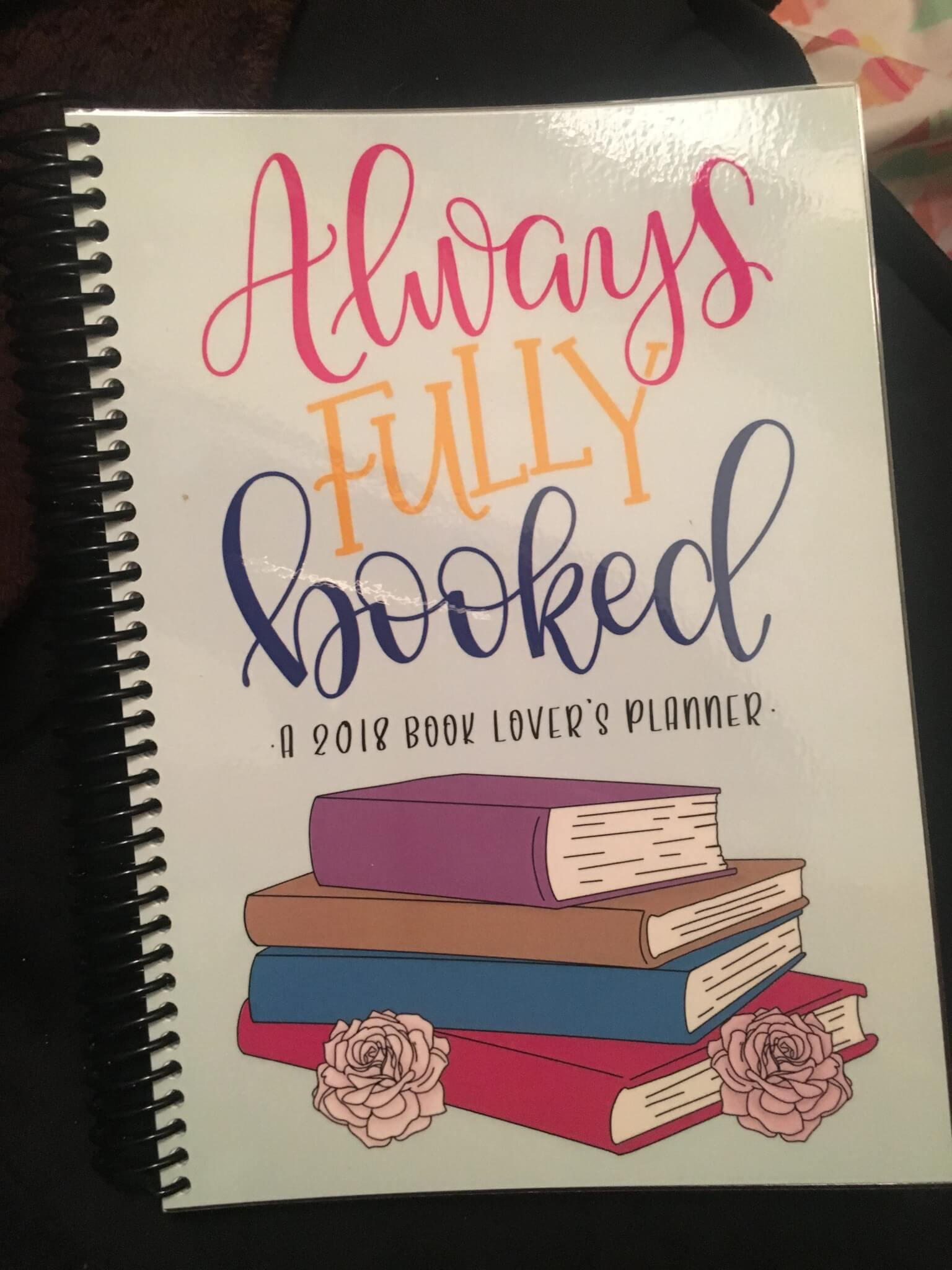 Favorite parts:
Beautifully designed pages/graphics/quotes throughout the whole thing
Each month has book-specific pages for TBR planning, new releases, monthly calendar (more on that in a second), daily agenda pages, reviews, and monthly wrap-up
Monthly calendar has a panel for the bookstagram challenge you're doing that month – each prompt and the hashtag at the top
Extra review pages at the end and yearly wrap-up section
Any negatives: I think the biggest issue for me – someone who reads between 10-15 books per month – is that there isn't enough room for that kind of reading capacity in a lot of spots. The review section for each month has seven spots, the "books read in 2018" layout doesn't have as many as I'd end up filling, etc. It's PERFECT for people who read about 7 books or less per month, maybe 10 depending on how you decide to use the book review sections.
Check out the video flip-through to the left if you're curious! I wanted to show the beginning part of the planner where you do 2018 planning, plus the monthly layout that is consistent throughout.
Related Posts