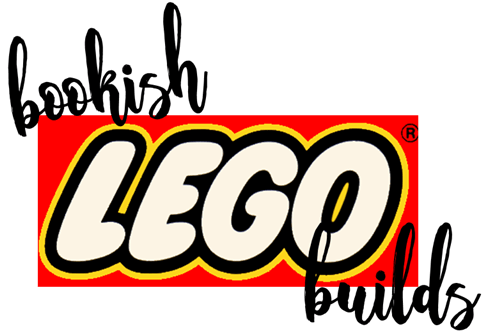 As you may know, I build Lego often with my boyfriend. We collect sets, parts, minifigures, and just about any other Lego-related thing you can think of. He's a better builder than me, for sure, but I love doing a bit of building too. I haven't shared much of my builds yet on the blog but I'd love to start! In case you're wondering about some Lego lingo, a "MOC" stands for "my own creation" and it basically means you built something from your own imagination, without being an actual set to follow the instructions for. The builds below are MOCs created by us for the local libraries, based on some of our favorite books.
My Bookish Builds
I decided to build two small vignettes of both books in the series so far. I'll probably continue and make one for each book as the rest come out, just because these were super fun! You can see my Spring Court below, where Tamlin makes a painting room for Feyre. Down underneath is Night Court, where Rhys teaches Feyre how to read. (Sorry for the terrible lighting in the Night Court… although I guess it makes sense given the name!)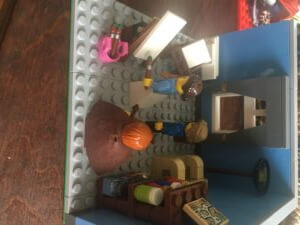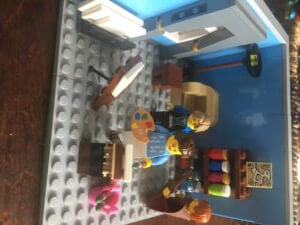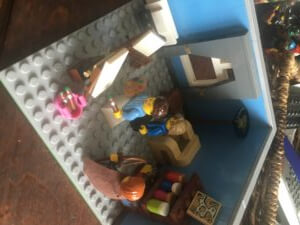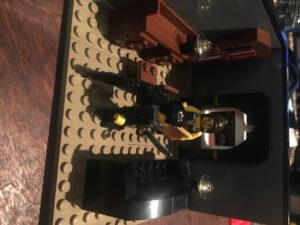 These builds were made to be featured in libraries across Connecticut over the next few months. Check this link out if you'd like to see some of the other bookish Lego builds in the current library! Below, you can see how I told them I wanted it laid out in the display case: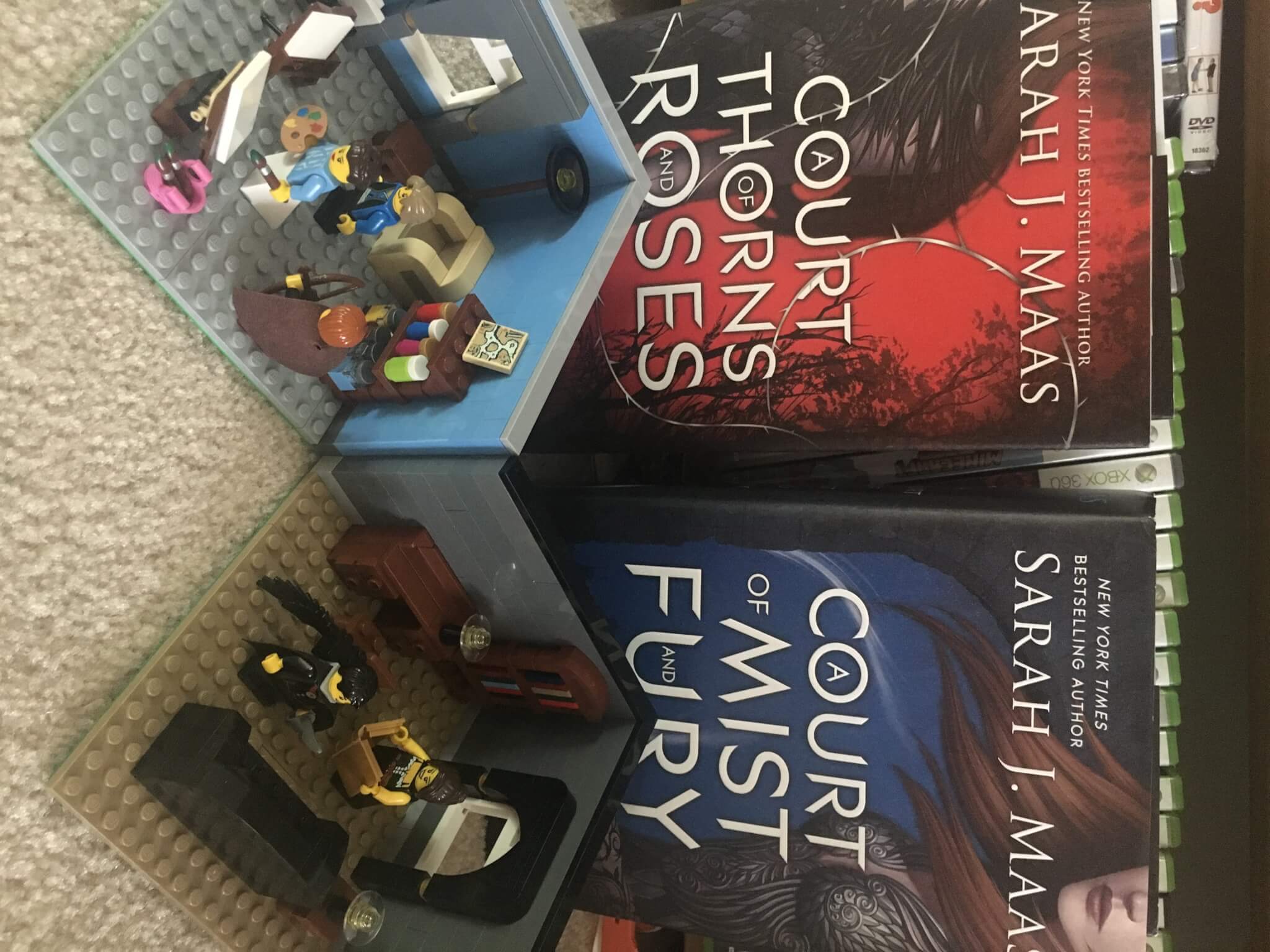 Chris's Bookish Build
Captain Underpants
Chris's build is called a mosaic, which basically means you create one image out of Lego pieces. His favorite series growing up was Captain Underpants so this was a no-brainer for him. I absolutely love how it turned out!
Related Posts