This linkup is hosted by Lauren and Bre, where you're able to share what you're currently recommending to people in real life. You'll likely see movies, shows, podcasts, books, household items/purchases, technology – the list goes on! The linkup happens on the last Tuesday of the month, but I'll be posting sometime in the last week due to TTT.
Add to your shopping lists
Recent Favorites from Amazon
Natural Bamboo Charcoal Oil Absorbing Tissues | I will definitely be doing a new makeup and skincare routine roundup because my life has been CHANGED with some products lately. This is one of my favorites. I bought these oil blotting sheets months ago and didn't use them until my friend got married in early June. It was a must-use during the super hot day. I LOVED these and so did everyone else! The charcoal part absolutely keeps you more matte for longer after you blot. I use this around 4 PM at work if my makeup has been on for around 8 hours and I don't really NEED to put powder on top after.
Coty Airspun Loose Face Powder | I know I've talked about this before too but I wanted to mention it again. The best method for this is as the loose setting powder for your concealer. I do the ~beauty guru~ thing and put concealer to lighten up the center of my face (meaning nose, parts of my cheeks, undereyes, forehead, chin, etc.). I use a damp Beauty Blender to press this powder over the concealer spots and it is wonderful looking. This formula hasn't changed in like a hundred years because it actually works.
Oxford Nylon Large Capacity Work Tote Shoulder Bag | I'm loving this bag so much! I was looking for a cheaper version of the fancy bag I see on Instagram all the time (I can't find it now, when I want to). This isn't very structured (except the hard bottom) so it doesn't do exactly what I want… but it's perfect for my current needs and cheapness. I wanted something I can toss a LOT into if I want, but doesn't look too big when it's slightly empty.
Add to your media queues
Getting Curious with Jonathan Van Ness (Podcast)
I'll admit that I only just started listening to this one (and focused on the Queer Eye host episodes), but I love everything about it. I feel like people would stereotype Jonathan, based on his profession and personality, as someone who doesn't know what's going on in the world at large. This podcast features a bunch of experts in their fields that JVN is able to interview and ask questions to. He is EXTREMELY smart and very curious, guys. It's wonderful to listen to him. I was so impressed when this happened that I knew his podcast would be very intelligent and current.
Add to your TBR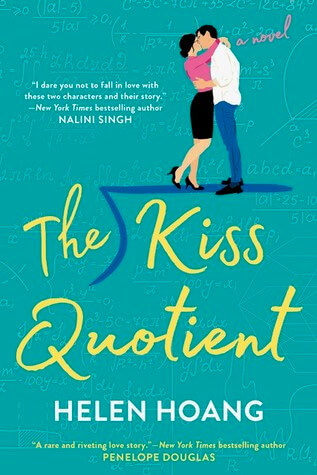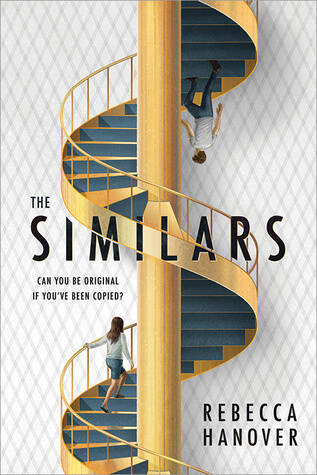 Recent Favorites: Out Now and Upcoming
The Kiss Quotient by Helen Hoang | Not sure how you've missed this one if you spend ANY time on book twitter or blogs that recommend books… but add it to your lists. It was such a pleasant surprise (I was nervous the hype was way too big) and there were plenty of steamy scenes to go around. Loved the story, the characters, everything. I highly recommend the audiobook version too.
Love & Luck by Jenna Evans Welch | Full disclosure: I DNFed her first book and didn't have high hopes for this one. I ended up being swept away in the story and the Ireland setting. I had some niggling issues throughout but I truly loved it overall. Perfect for some summertime wanderlust!
The Similars by Rebecca Hanover | This book comes out in January but get ready to add it to your list anyways. I was fascinated by this story and couldn't put it down! I could absolutely see it working as a movie. Be warned that there is a sequel; I didn't know this so I was kind of mad at the ending lol.
Add to your online bookmarks
Brandless
I did a post earlier this week comparing what it's like to buy basic non-perishable grocery/pantry items online instead of in the store. Are there cost savings when you buy online or without the brand name? Is it just easier and cheaper to buy in store? You can read the full post I just linked, but you may be able to tell – Brandless was a big winner for many items. I haven't made an actual order yet but I'm telling you, from what I've seen, add this website to your list. Every item is $3 or less, most are organic, shipping is $5 or less eventually with a membership… can't really lose for many types of items! They have cute office and household products as well.
Location-Based Blogs
I can't remember if I mentioned this before, but I got REALLY into some Connecticut-oriented blogs when I was planning my move back home. I wanted to get excited about the change of pace and see what I could explore around my state. Our whole "adventure"-based attitude in Maine really needed to continue in CT if we wanted to stay out of the routines and ruts we were in before. I'm a big fan of a few CT blogs and don't necessarily want to recommend THOSE to you, but I will say – it's great to find blogs centered around your area. I know most people aren't in the same situation as me. I could follow a CT blog and even though they're posting about a completely different town, I know that at the MOST, it's about 2 hours from me. My state is tinyyyyy. If you're near a city, find some blogs from people who live there! I love getting inspiration for day trips and restaurants. I'm including the cute header and link to The Coastal Confidence blog because it's the most recent one I found that I'm loving.
Related Posts