As we're all going through the same global pandemic with various levels of "stay the F home," I thought it would be fun to highlight the good things in each week, instead of dwelling on the negatives, the unknowns, and the uncertain future. I tend to do some kind of wrap-up or rundown of my week/month/etc. on Fridays each week (often linking up with Friday Favorites/Currently) so this isn't too much of a diversion from that.
---
✨ Vitamix Blender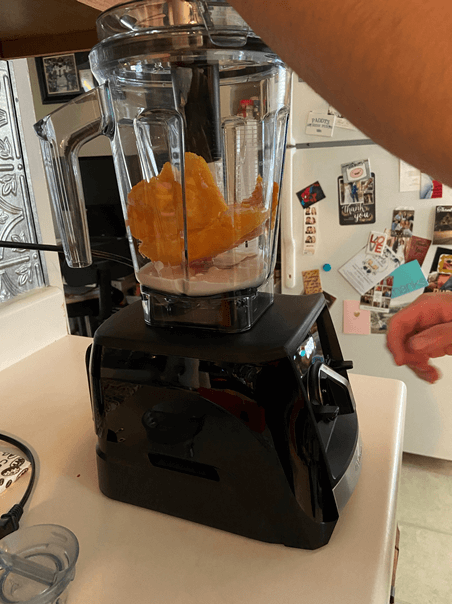 We didn't love the experience of using our crappy blender for the Dole Whip recipe so we finally bit the bullet and bought a fancy ass blender. We love smoothies and (now) making our own sorbet, so why not get something that makes life super easy?? It has been a gamechanger so far. It's genuinely so easy to blend anything and everything.
---
✨ Socially Distant Visits in Beautiful Weather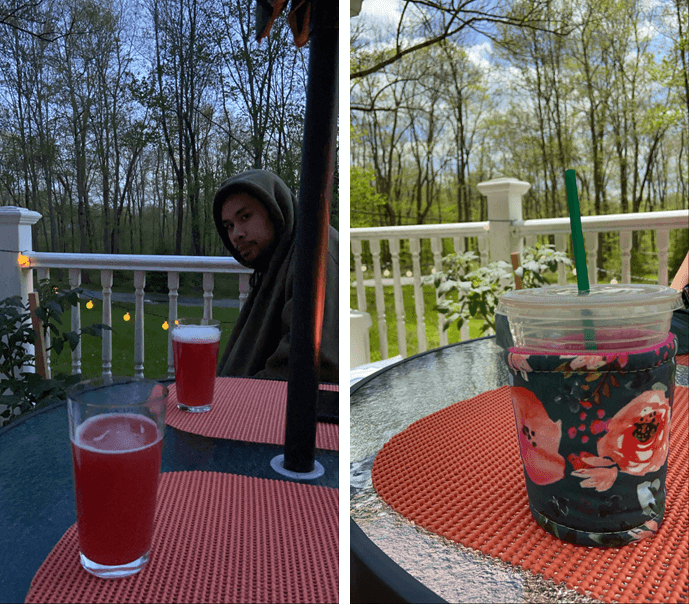 Chris's sister came by to hang out outside last weekend and it was really nice to see someone new! It's obviously been hard to not spend time with friends in recent months, so it was good to hang out with her. The weather was totally gorgeous all weekend, so we got some tasty food and drinks to hang out all day, from a distance!
---
✨ Takeout: Pizza and Ice Cream!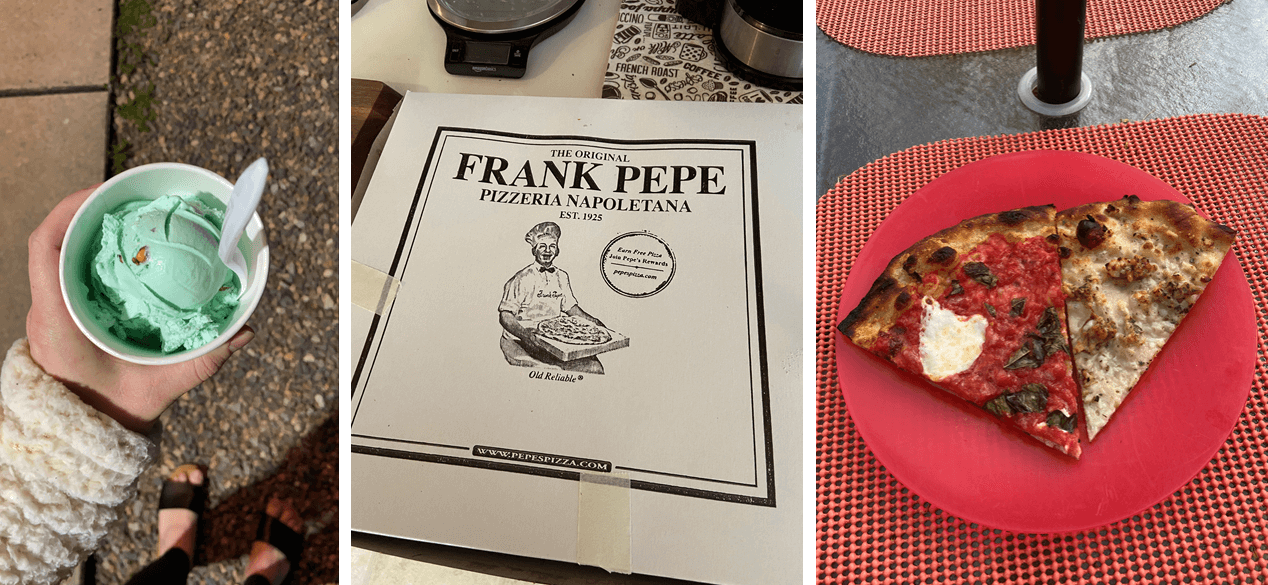 We were watching a show about pizza the other night (as one does) and of course they referenced Frank Pepe's and other New Haven pizza shops – the best pizza in the country is in Connecticut y'all, do not @ me. We have a Pepe's location a few minutes from my office (in a nearby town) so OF COURSE the next night we had to get it. We also went to a local creamery where I had some amazing pistachio ice cream!
---
✨ Toy Story Land Grilled Cheese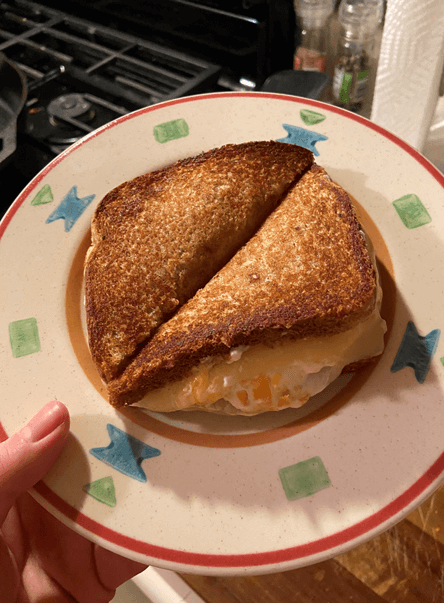 Cooking news continues: Disney, as you know, has been releasing more and more recipes. This cheesy goodness is from their Toy Story Land at some grill or whatever and ohhhh boy, it's good. I don't love grilled cheese as much as others and we probably have it a few times a year at most. This was truly the best homemade grilled cheese with a cream cheese spread, two types of sliced cheese, and a garlicky aoli on the bread. FYI, if you're not already making your grilled cheese with mayo instead of butter, you're doing it wrong.
---
✨ Ninja Hot and Cold Brewed Coffee Maker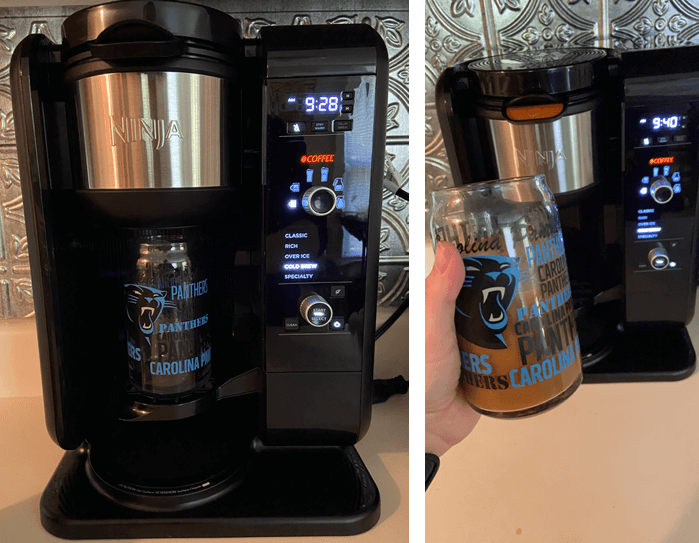 I've been using a small coffeemaker for a couple of years now that just brewed hot coffee by the pot or mug, and it was working well! I wanted something more sustainable than using plastic K-cups all the time. I decided to go ahead and splurge on a new machine when my little one started to annoy me this week. I ordered it for a Target drive-up at a store 45 minutes away and drove down before work one morning LOL. It was a great decision. I chose this Ninja one because it makes hot coffee, iced coffee, tea, and cold brew! It has a built-in milk frother, scooper, and more. I love that I can make any kind of specialty coffee or tea that I could want! I got it yesterday so I'll continue to mess with it over the weekend and make some fancier things, but my first creation was a basic and delicious cold brew.
Related Posts