Inspired by my recent organizational acquisitions (and posts by Hannah), I wanted to share some information about how I keep myself organized – primarily for blogging and reading, but also a little about my personal organization, too.
Part Four: Revamping & Reorganizing Bookish Notebooks
I realize that this is kind of a broad category because I plan to talk about how I take notes while reading as well as where all of my book-related notes exist. I've been trying to revamp my TBR creation methods and haven't had a lot of success. Now that I changed over into a different method that actually helps me take better notes while reading, I revamped my Foxy Dori a little bit. Here's how I've switched everything up lately.
The Old Way
A major Foxy Dori redo has occurred since you last learned about my traveler's notebook. I shared how mine contained various sections to hold multiple notebooks and clear pockets to hold things. In case you forgot, here are some of the features of this wonderful invention:
Dashboard, including clear pockets and pouch: basically a piece of laminated paper folded in half, to create a separate section inside of your traveler's notebook – I keep my pockets, bookmarks, notepads, etc. in here.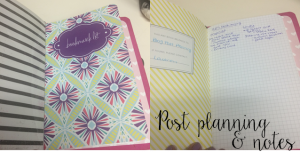 Book notes notebook: a place for me to write notes as I read (and reference later to write better reviews) – this is the biggest issue area for me, and the reason for this entire revamp.
Post planning and other notes: a separate notebook that contains graph paper for really anything – planning out posts, writing new ideas, tracking the books I buy, planning a monthly TBR, et
c… anything that could need to be written down in a brainstorm moment!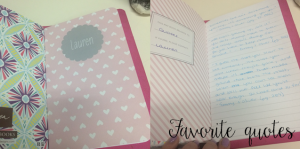 Quote notebook: for recording favorite quotes as I read, so I can remember them later.
This is how I previously organized my Foxy Dori, which worked really well at the time. Since then, I've made some adjustments – both to the traveler's notebook itself, as well as to my entire reading/note-taking process.
---
The New Way
I still have a use for my Foxy Dori and most of the system is the same, except for the reading notebook. That was my biggest issue that needed to be altered.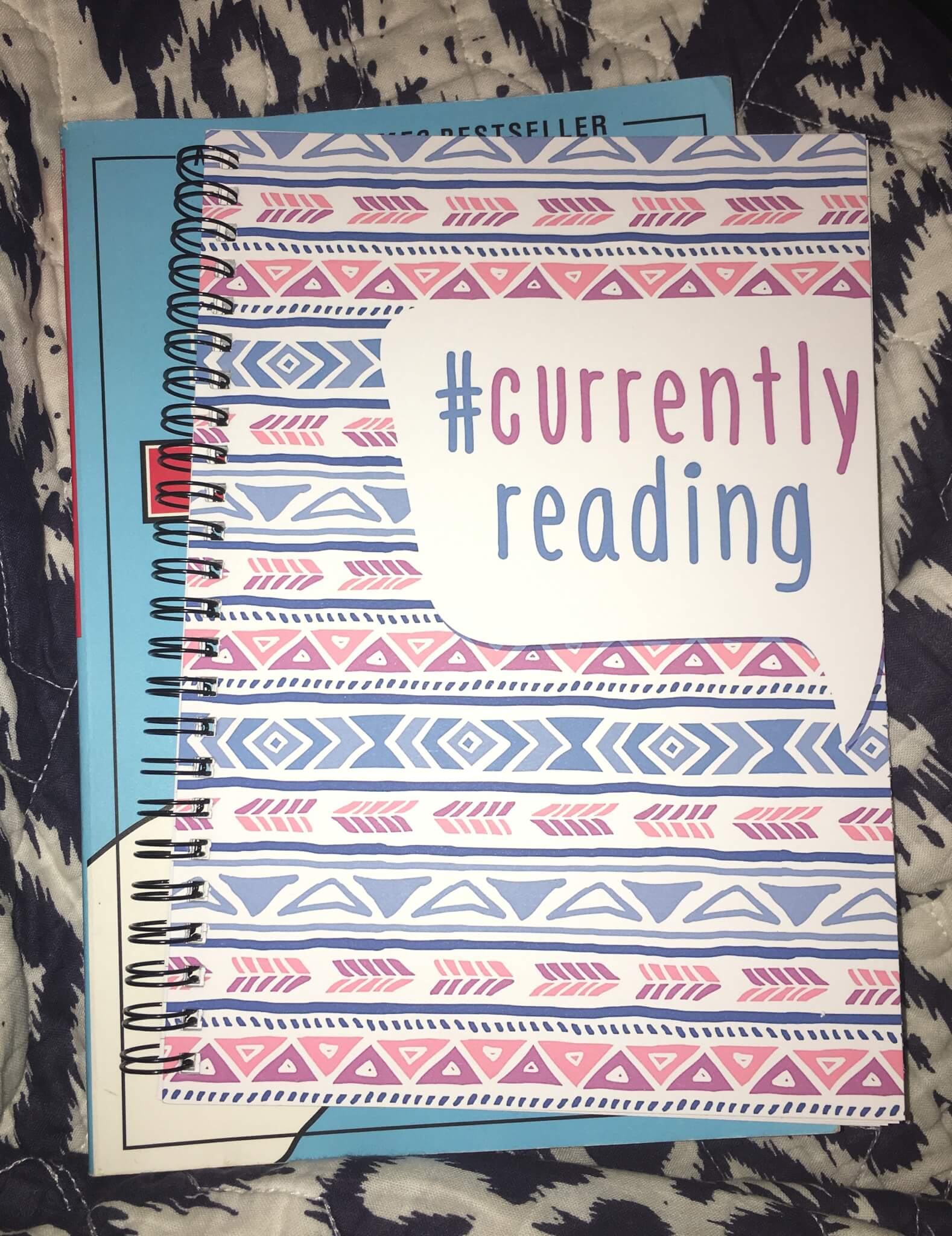 Spiral-Bound Reading Notebook
I can't blame my lack of note-taking completely on the Foxy Dori setup, but it was a huge, huge issue for me. Because it's a leather-bound journal, it wouldn't stay open without me having to hold it down. Therefore, all the notebooks inside would be hard to hold open as well. I HATED IT. When I saw the #CurrentlyReading notebook in Evie's AMAZING shop, I knew it would be perfect. The spiral helps me flip the pages back and hold it so much easier. It's also very thin, so I can keep it in my purse without adding any weight. The Foxy Dori is great but the setup made it so LARGE.
Traveler's Notebook with a New Setup
Again, MOST of this hasn't changed. I took out the reading notes-oriented notebook for now and replaced it with something else. I wanted to have another notebook specifically for challenges and TBRs, instead of just the general idea notebook at the back of the Foxy Dori. It was supposed to be for post planning and jotting things down, but I ended up using it for more random things like Secret Sister planning and TBR lists. Now, I have a new notebook towards the front that plans TBR lists and books I plan to read for different challenges. The final notebook contains ideas for posts and features, instead of mixing in book-related things. One is bloggy and one is bookish!
Did you get bit with the Foxy Dori bug at any point? Do you still use the system? How do you take bookish notes?
Related Posts