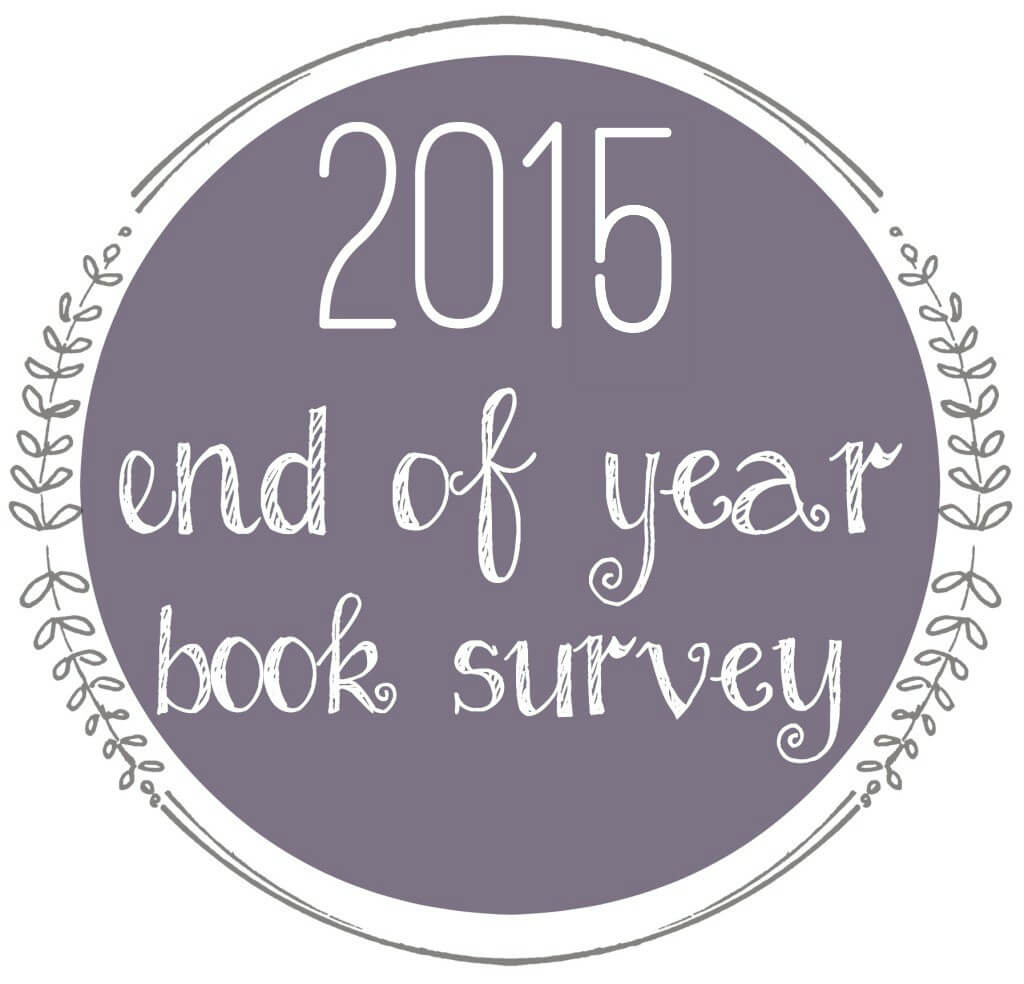 I loved filling out Jamie's survey last year, so it was a no-brainer that I would join this year! This is the 6th time she's hosted this little survey and it's so fun to see what everyone chooses for the categories. Last year, I didn't allow myself any duplicates. I'm going to try to keep them to a minimum for this survey, but it feels impossible. I'll need to have a few. To learn more about it and see a blank set of questions, check here! [Graphics from/by her.]
---
Number of Books You Read: 180
Number of Re-Reads: 10, including 6 Harry Potter books (#7 in progress now!)
Genre You Read The Most From: Contemporary (over 50%!)
1. Best Book You Read In 2015? Totally cheating and adding multiple categories! (Not including rereads here either because then Harry Potter would win everything as usual.)
2. Book You Were Excited About & Thought You Were Going To Love More But Didn't? Even in Paradise by Chelsey Philpot | I was so hyped to read this book and was really disappointed. I shouldn't have built it up so much in my head I guess. I was so convinced I was going to love it.
3. Most surprising (in a good way or bad way) book you read? 
Good surprise: A Madness So Discreet by Mindy McGinnis (really didn't think this historical mystery would be up my alley, but it was a great surprise!)
Bad surprise: The Boy Most Likely To by Huntley Fitzpatrick (was looking forward to this one a lot and the whole plotline could have been avoided if everyone just used their brains a little)
4. Book You "Pushed" The Most People To Read (And They Did)? I told my reader friend from high school to check out the Rusk University series by Cora Carmack and she really enjoyed them! I'm not a huge book pusher in general, so my answer here is lame. 
5. Best series you started in 2015? Best Sequel of 2015? Best Series Ender of 2015?
6. Favorite new author you discovered in 2015? Suzanne Young would probably be my choice here. I didn't enjoy Hotel Ruby as much as The Program series, but she'll be an auto-buy from here on out!
7. Best book from a genre you don't typically read/was out of your comfort zone? Station Eleven by Emily St. John Mandel | This wasn't an all-time favorite by any means, but I'm glad I took a risk and read something more ~literary~ based on the hype.
8. Most action-packed/thrilling/unputdownable book of the year? 99 Days by Katie Cotugno | This one was the epitome of unputdownable. It wasn't necessarily thrilling or action-packed, but it was just so, so addicting. Loved it.
9. Book You Read In 2015 That You Are Most Likely To Re-Read Next Year? Princess of Thorns by Stacey Jay | I really fucking loved this book and I feel like that gets stronger the more I think about it. It started off slower and I eliminated a half-star for that reason, but I really think read #2 would push it into 5 stars without question.
10. Favorite cover of a book you read in 2015? I'm a self-proclaimed cover queen, so obviously I have to include a few book covers for this one. Below: First & Then by Emma Mills | Everything, Everything by Nicola Yoon | The One that Got Away by Bethany Chase | The Start of Me and You by Emery Lord | These Broken Stars by Amie Kaufman and Meagan Spooner
11. Most memorable character of 2015? Simon from Simon vs. the Homo Sapiens Agenda by Becky Albertalli | His love of Oreos and smart observations about the world really stuck with me! I loved reading this book and don't think I'll forget him for a long time.
12. Most beautifully written book read in 2015? Nowhere but Home by Liza Palmer | This book transported me right to Texas… and I've never even been there before! The food, the family, the feels, the football. All so perfect and well-written.
13. Most Thought-Provoking/ Life-Changing Book of 2015? Just One Day by Gayle Forman | This one had me looking up flights and planning trips to Europe. I got a serious case of wanderlust and dissatisfaction with my life. That last part sounds bad, but it just really inspired me to want to get up and do something – change my life!
14. Book you can't believe you waited UNTIL 2015 to finally read? Cinder by Marissa Meyer | She's dominating this survey but YOLO. I had seen these books in the store for years and always thought I wouldn't like them. Cyborgs? Pass. I decided to wait for Brittany's readalong and binged the whole series this year. So glad I did!
15. Favorite Passage/Quote From A Book You Read In 2015? Maybe in Another Life by Taylor Jenkins Reid | I'd like to just highlight the entire book here, but this one is probably my favorite of them all.
"I think I have to believe that life will work out the way it needs to. If everything that happens in the world is just a result of chance and there's no rhyme or reason to any of it, that's just too chaotic for me to handle. I'd have to go around questioning every decision I've ever made, every decision I will ever make. If our fate is determined with every step we take… it's too exhausting. I'd prefer to believe that things happen as they are meant to happen."
16. Shortest & Longest Book You Read In 2015?
17. Book That Shocked You The Most
18. OTP OF THE YEAR (you will go down with this ship!): Emmy and Oliver from Emmy & Oliver by Robin Benway | The whole childhood-best-friends-neighbors-reunited trope really fucking gets me, okay? This was a tough category but I have to do it. I love them so much.
19. Favorite Non-Romantic Relationship Of The Year: Reagan and Victoria from Just Visiting by Dahlia Adler | God, this book was wonderful. Their friendship was so perfect and #goals.
20. Favorite Book You Read in 2015 From An Author You've Read Previously: Saint Anything by Sarah Dessen | It was awesome to have a new SD book this year. She's an old favorite of probably everyone, so I'm sure I'm not alone here. Great story with a couple of darker themes I didn't expect. Plus, any book that involves pizza THAT much is going to be loved by me.
21. Best Book You Read In 2015 that You Read Based SOLELY On A Recommendation From Somebody Else or Peer Pressure: I'll Meet You There by Heather Demetrios | I didn't think I was going to like this one, but I felt the need to read it based on everyone else! So glad I did.
22. Newest fictional crush from a book you read in 2015? Captain Carswell Thorne from Cress by Marissa Meyer | Oh, fancy seeing you here yet again, MM. Yeah, Thorne probably takes the cake. I loved his sarcasm and somewhat-playboy ways and just how perfect he was. So there.
23. Best 2015 debut you read? Red Queen by Victoria Aveyard | I loved this while I was reading but my feelings declined over time, the more I thought of it. However, I would say it's my favorite debut (besides All the Bright Places, below). Also, because I want to name-drop, Victoria Aveyard is one of my friend's best friends and she grew up in the town next to mine. I knew about this book's existence long before most other people! #humblebrag
24. Best Worldbuilding/Most Vivid Setting You Read This Year? 
World-building: The Darkest Part of the Forest by Holly Black (I could seriously picture that town and forest perfectly. So creepy and dark and full of magical creatures!)
Vivid setting: Magnolia by Kristi Cook (southern setting, complete with tornadoes)
25. Book That Put A Smile On Your Face/Was The Most FUN To Read? Modern Romance by Aziz Ansari | I smartly listened to the audiobook for this one and it was narrated by Aziz. The book itself was more sociology than humor, but I still LOLed many many times. His sense of humor and voice kill me all the time. So perfect. "Like most fedora wearers, he had a lot of inexplicable confidence."
26. Book That Made You Cry Or Nearly Cry in 2015? All the Bright Places by Jennifer Niven | I'm surprised I didn't mention this book on here earlier! I loved it and it broke me and I'm still not okay. This debut was extremely impressive and I fucking sobbed, okay?
27. Hidden Gem Of The Year? The One Thing by Marci Lyn Curtis | I've been singing the praises of this book allllll year long. The author is so sweet and the book was unputdownable. Loved the characters and everything about it! Totally underrated.
28. Book That Crushed Your Soul? Come Away With Me by Karma Brown | Aside from the book that made me cry (above), this one also completely crushed my soul. Likeeee how can you do that to me?!?!?! That twist just murdered me.
29. Most Unique Book You Read In 2015? Magonia by Maria Dahvana Headley | This was easily the most unique book… and because of that, I barely understood what happened. Oh well.
30. Book That Made You The Most Mad (doesn't necessarily mean you didn't like it)? Tease by Amanda Maciel | This was a hard one to stomach. The main character bullied someone to the point of suicide and she barely thought it was her fault.
1. New favorite book blog you discovered in 2015? I don't know that I discovered as many book blogs this year! It's been the year of lifestyle blogs for me, actually. I have no idea which are from this year and which are from last, so I'll plead the fifth on this one. 🙂
2. Favorite review that you wrote in 2015? Winter by Marissa Meyer | I've been trying to jazz up my reviews a little bit this year, so I've been doing some pro/con reviews, as well as "reasons to read." I never feel totally confident in my reviewing abilities anymore, but I like that review because I feel like I REALLY dove deep into different elements of the story.
3. Best discussion/non-review post you had on your blog? Review Writing: How to Stop Hating It | This discussion post was fun because I was able to share some other methods to writing reviews. Everyone dislikes this aspect of blogging, but I have no issue with it usually!
4. Best event that you participated in (author signings, festivals, virtual events, memes, etc.)? Book Expo America | I loved travelling to BEA for the day with Brittany, Alyssa, and Amy! They were a lot of fun and took me right under their wings. We had a lot of fun and I loved meeting all sorts of bookish people.
5. Best moment of bookish/blogging life in 2015? I love it when people feature my posts in their wrap-ups! Seeing that people enjoyed my discussion posts makes me very happy. It also motivates me to write more of them. I can't just pick one thing here, okay?!
7. Most Popular Post This Year On Your Blog (whether it be by comments or views)? Organization Part Two: My Traveler's Notebook | This surprised me! Not only is this the most-viewed post, but it has about one hundred more views than the second most-viewed post. Holy crap. Maybe I should keep up with my organizational series and give some updates soon…
8. Post You Wished Got A Little More Love? I guess I would have to say my reviews overall? They always get the least amount of comments (if any). Doesn't bother me too much though!
9. Best bookish discovery (book related sites, book stores, etc.)?  Scribd | At the time of writing the linked post, Scribd offered unlimited audiobooks and ebooks for $9 per month. It was a dream come true. As of the end of September, they now have a credit-based system for most of their audiobooks. Ebooks are still unlimited though! I still am VERY happy that I found this site because $9 is better than $15 for Audible and the selection is still very good.
10.  Did you complete any reading challenges or goals that you had set for yourself at the beginning of this year? I was quite ambitious with the challenges this year. Here's how I ended the year. (More details on this in a couple of days!)
105 Challenge – Completed
Reread Challenge – Halfway finished
TBR Pile Challenge – Exceeded 
Fairytale Retelling Challenge – Completed 
Library Challenge – Completed 
Flights of Fantasy Challenge – Completed 
Audiobook Challenge – Completed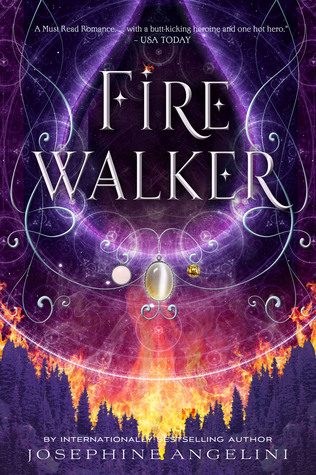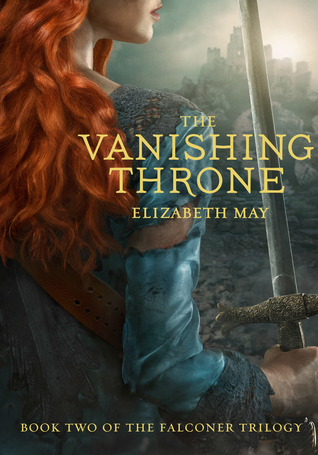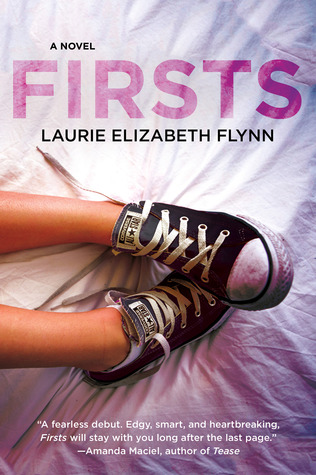 1. One Book You Didn't Get To In 2015 But Will Be Your Number 1 Priority in 2016? Firewalker by Josephine Angelini | I really can't believe I didn't read this in 2015! I was sooo anxiously awaiting the sequel but some reviews made me wary. I'll definitely get to it in the beginning of 2016.
2. Book You Are Most Anticipating For 2016 (non-debut)? The Vanishing Throne by Elizabeth May | The ending of the previous book was the cruelest cliffhanger ever. I won't have to wait until June because the UK version already published, and Lindsay will be sending me her copy!
3. 2016 Debut You Are Most Anticipating? Firsts by Laurie Elizabeth Flynn | I'm really excited for this one – not just because of the great early reviews, but because it's right up my alley. I've seen a lot of people say "I didn't expect to like this book" or "this is not a book I'd usually go for" … but I'm all about it. It sounds like a refreshing portrayal of sex in YA. [More here!]
4. Series Ending/A Sequel You Are Most Anticipating in 2016? A Court of Mist and Fury by Sarah J. Maas | I loved ACOTAR and am very excited to see where she takes the story next!
5. One Thing You Hope To Accomplish Or Do In Your Reading/Blogging Life In 2016? I want to continue having fun, while becoming more organized. I'm seeking a weird balance here. I'd like to keep reading books I really want to read instead of worrying about deadlines, but I also want to keep better track of the books I'm reading and buying. I love organization so it's not like that's not "fun" for me, but most people wouldn't say that being stricter about organizing/planning wouldn't align properly with having fun and reading whatever I want.
6. A 2016 Release You've Already Read & Recommend To Everyone: Truthwitch by Susan Dennard | This is actually the only 2016 release I've enjoyed enough to recommend so far. I really loved it even though the world-building confused me. High fantasy readers will adore it!
I hope you all had a fantastic 2015 and have
an even better 2016, full of books and FUN.
Related Posts