The Day Zero Project made it on my radar a few years ago when I started following Stephanie's blog, Not Entirely Perfect. This project is where you make a list of 101 goals to complete in 1001 days, which is just under 3 years (2¾ years). It's fun to plan out the goals you think you may have over that time frame because you can mix in easy one with more difficult long-term ones. So, I did make a list at the time and did… somewhat okay… with a lot of the goals. I ended up quitting because the goals weren't related to my life anymore, with the move and other priorities shifting. When Stephanie posted how to make a 101 in 1001 list, I decided it was time to do it again. I think I'm ready to do it again now that my life is going to be somewhat settled in the near future lol. I started the list on December 1, 2018 so it will end on August 28, 2020. I decided to share my list here with you. Here's my list on the website if you want to follow me or check in on my progress!
Today's post is the first update to my list with all progress made and immediate goals!
66 not started yet | 9 in progress | 26 completed
In Progress
Post challenge updates each calendar year during it | I wanted to post each year during the challenge with some of my challenge progress. So far so good, because this is my 2018 update just in time!
Start and finish a show out of my comfort zone | I started watching The Great British Bake-Off with Chris a few months ago and even though we've paused it for now, I definitely plan to finish at some point. I say that this is out of my comfort zone because I totally put off watching it even though everyone loves it. I just was genuinely uninterested in the entire concept for a variety of reasons, but I'm woman enough to admit I'm WRONG AF. This show is pure and amazing.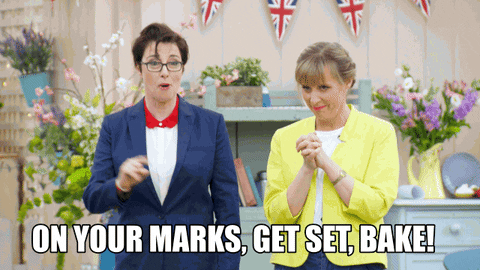 Ask 15 friends to suggest one book and movie; read and watch them all | I put out a call for help on this a while back and started recording the recommendations. I've done one or two so far maybe? But I also need a couple more still.
Read over 300 books during the challenge | This is always in progress, amirite? I started this challenge on December 1st 2017, which means I have read a total of 110 books since starting (12 last December and 98 this year, at the time of typing this). I'm more than a third of the way through the 300 books, so I'm definitely off to a good start. If I read a minimum of 6 books per month, I'll meet this easily.
Watch three Jackie Chan movies | I've watched Rumble in the Bronx and Wheels on Meals, the latter one happened last month. I know it'll be super easy to complete this one. I keep feeling like I have watched another in the interim but oh well.
Watch 26 movies I've never seen starting with each letter of the alphabet | I've watched 15 movies out of 16 so far, which is excellent progress. I have the following letters left (along with a couple of movie ideas) for the next 600+ days:
Evan Almighty, Extinction
Face/Off, Flavors of Youth, Furious 7
Kill Bill, King Kong
Nappily Ever After, Naked, Nights in Rodanthe
Office Christmas Party, Oceans 8
A Quiet Place
Unforgiven, Up in the Air
V for Vendetta, Vacation, Vampire Academy, Venom
XXX(one of the sequels), XOXO, Xanadu
Your Name, Youth in Revolt, Yes Man, You Get Me, You Again
Zodiac, Zoolander 2
Determine and start next steps for school and/or career | I say this is ~in progress~ because I recently took a nice online class and am considering a concentration through Coursera. I'm not sure yet, so it's still in the middle of happening.
Reach my goal weight | I switched to Weight Watchers a month or so ago and I'm liking it so far. I might switch back to calorie counting if the weight loss slows down, but we'll see. I plan to hopefully have this goal achieved in March/April next year as long as all things go according to plan. I've lost 30 pounds since the first time I started calorie counting in 2016, but I was on and off throughout that time.
Complete a 12 month planner | I am FINALLY going to finish not one but TWO planners this year. I have the bookish one and the regular life one; both are going to get done! I'm so glad. I picked out a Happy Planner again for next year.
Completed
Read a classic through Serial Reader | I completed this by reading TWELFTH NIGHT by Shakespeare.
Make a placement with salary over $100k | I was able to complete this one in early 2018, thank goodness! I've been making higher-level placements lately in general but they're a lot harder.
Learn how to make a recipe from Chris's mom | We learned how to make wrap (spring rolls) when we were home in January! I love this recipe and thank god reading the goal list reminded me that we should make these very soon.
Go to a theater with dining inside | We did this multiple times now and it was so fun! We went to Smitty's, which is a small chain around where we were in Maine. We'd go all-out with milkshakes, an appetizer sampler, and buffalo chicken wrap.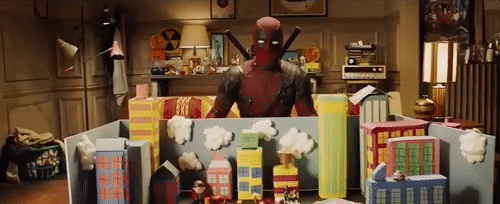 Try a new type of alcohol | I tried Disaronno on New Years for the first time – delicious with Coke!
Go to brunch with a group of friends | I've had a few brunches actually! Aside from bachelorette-related outings, I went out with Brittany and Brittany (lol) a month or two ago. It was delicious too.
Get a facial | I got one during Natasha's bachelorette in the Hamptons.
Go through the closet and get rid of old clothes | I'm counting this because I've gotten rid of a lot of clothes lately. With my weight loss, I was able to shrink some sweaters and still wear them this winter, but everything else (summer clothes that will be WAY too big next year) will be donated. I still have more to do, but I made enough progress to count this as a success.
Vote in a local election | I voted this month! It's HIGHLY IMPORTANT RIGHT NOW.
Treat myself to a new designer purse | I got a new Kate Spade crossbody that I've been loving lately. I have a huge purse I use during the week, especially to work, and then my small crossbody for weekend errands. It's a smaller "designer purse" than I planned, but it counts.
Learn something from YouTube | I got into watching beauty YouTube over the last year and I've learned a LOT about makeup. I've specifically learned a loooot about my oily skin and how to combat it.
Take a free online class | This class was technically free because my boss paid for it, so it counts. I took a Women in Leadership course (referenced elsewhere in this post). I hope to continue with more online classes too.
Bake something from scratch | I'm a boxed kind of girl, if I actually bake at all! Whoops. I ended up making banana bread with Chris on a snow day. Simple, but definitely counts as "from scratch!"
Hang out at Thompson's Point | We had a full day over there, which was excellent – see below.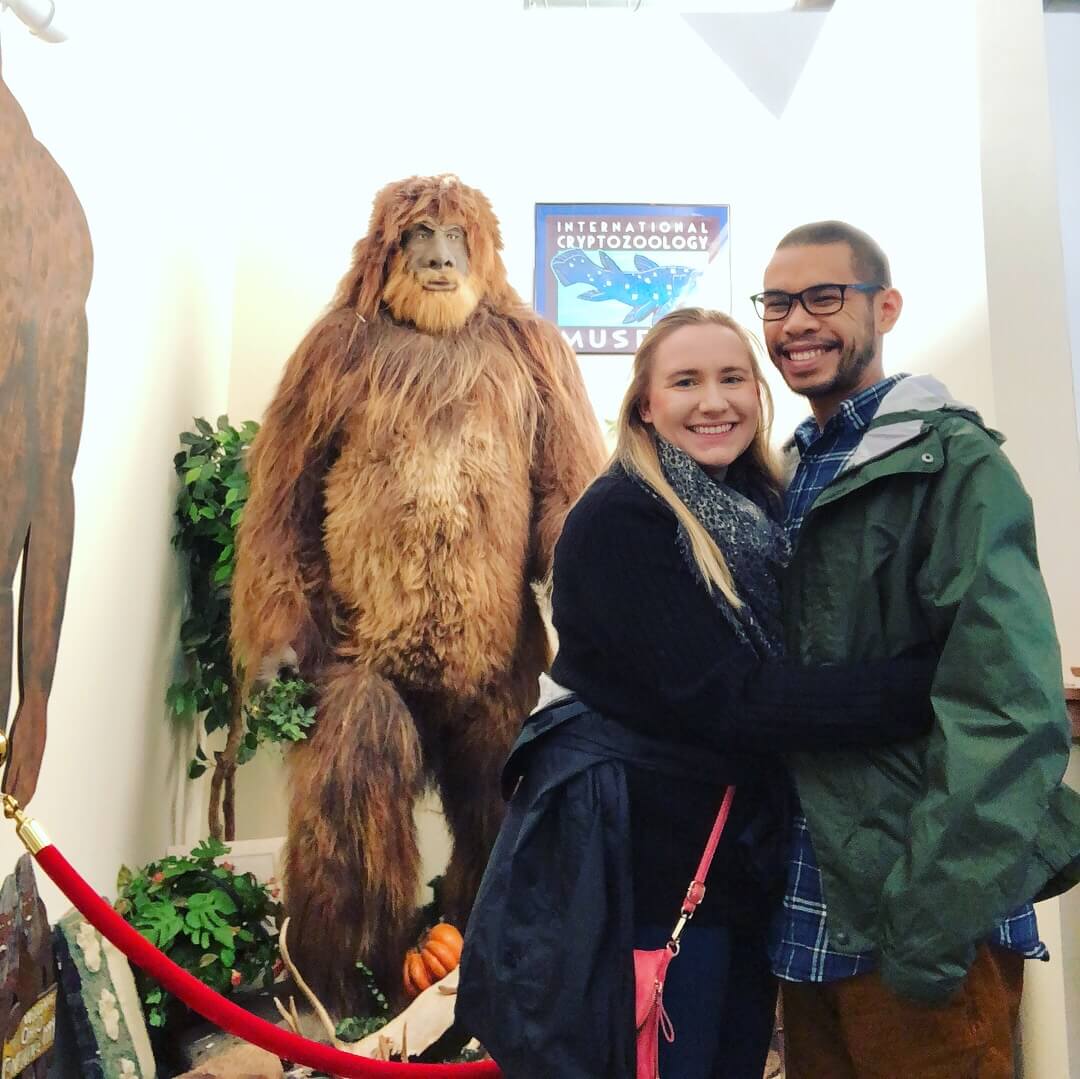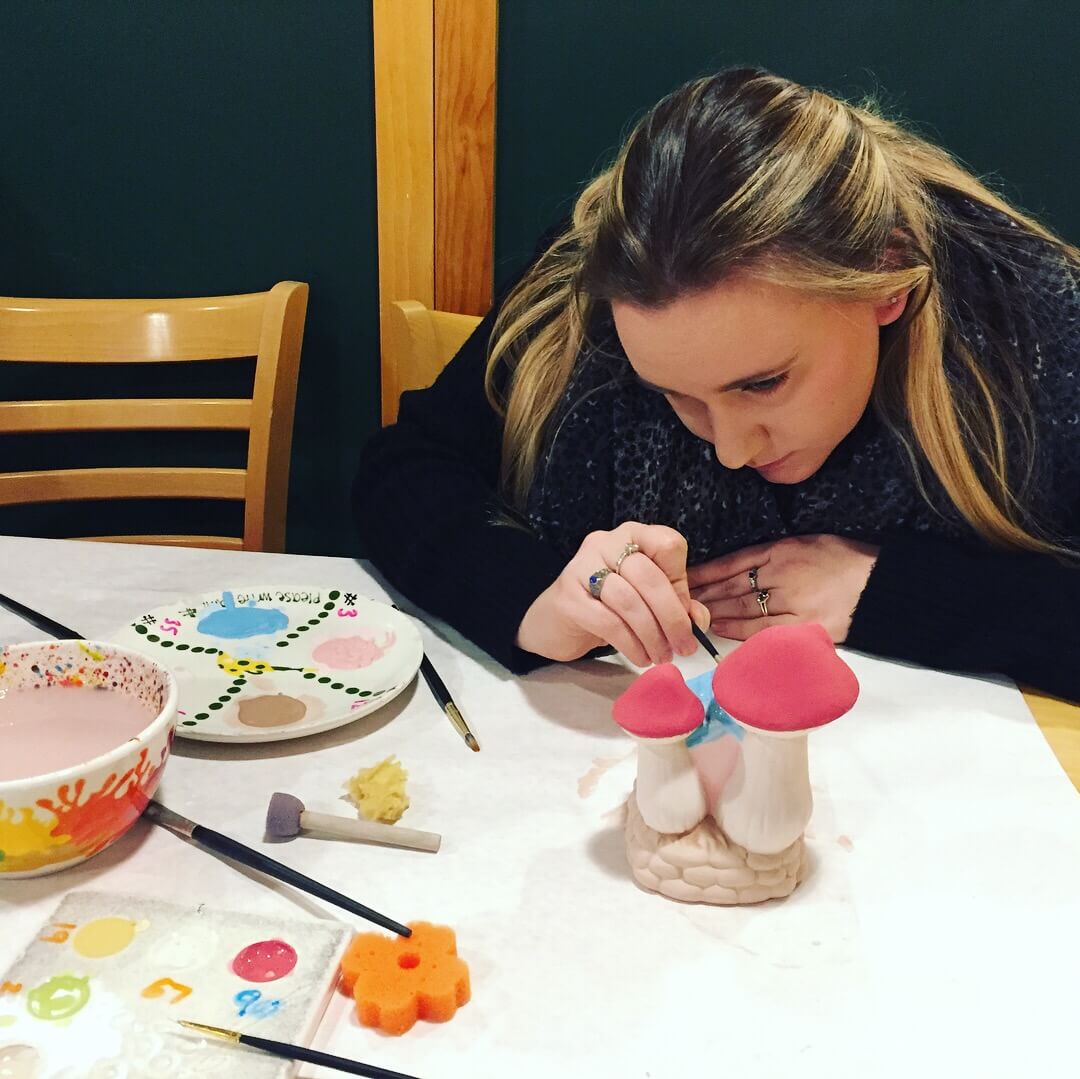 Visit three downtown restaurants | We definitely ended up at more downtown restaurants by the time we left Maine. It was a crazy final month or two of living there, but we loved checking out DiMillos and the Highroller Lobster Co.
Hike three new trails in Maine | I don't remember the exact trails we took, but I know we managed to do more hiking before we left.
Try 3 skiing mountains in Maine | I ended up counting a NH mountain and counting it as ~while we're IN Maine~ instead. We frequented Lost Valley while we were there, but also checked out Shawnee Peak and King Pine (NH). It was a fun experience; I wish we went up to Sugarloaf.
Go to a new beach | We went up to the Bath area of Maine to a really cute beach (Popham Beach State Park) for a day, and grabbed dinner on the water. It was nice out and we just relaxed on a blanket, checked out the sandbars/island when it appeared, and read books.
Attend a WWE event | We went to see a WWE Live event in downtown Portland. Now we've seen RAW, Smackdown, and a Live event. All that's left is a PPV (we're planning on Wrestlemania in April!).
Go to Charlotte | We got super lucky with the fact that my team was playing my mom's team on my birthday! Ticket prices were wild but we pulled it off and enjoyed a weekend exploring the city, watching the game, and celebrating my 27th birthday.
Visit the west coast | We went to California in June for my friend's wedding. I was also able to meet IRL with some blog friends (Morgan and Cristina), which was amazing. I can check Disneyland off my bucket list too!
Go on a girls trip | I had two bachelorette weekends in 2018 – one in NYC for Alaina and one in the Hamptons for Natasha. They were both good trips, although very different experiences from one another!
Travel to a state I haven't visited before | I guess I should have made this something different than California, since that's counted above, but I had technically never been there before.
Go camping | We went up to Bar Harbor / Acadia National Park in May. We camped in a little cottage with nothing but a bed, microwave, and fridge. Yes, maybe this is barely camping, but it was cold in there and we grilled on a camping grill, made a fire, and more.
Go to Bryant alumni weekend | I went with two of my college best friends/roommates to celebrate our fifth reunion. Unfortunately our last roommate wasn't able to come but we still had an awesome day. The school has changed SO MUCH in such a short amount of time – there are like three new buildings!
Up Next
Complete a month-long Bookstagram challenge | I love completing these in the holiday season and I FINALLY have all of my books at my house. I think December (next month) will be when I knock this one off my list.
Buy and read a book without checking Goodreads first | I just have a feeling I can pull this off soon. I usually get addicted to Goodreads and their reviews. I think, at some point in the next couple of months, I'll go into Target or Barnes & Noble and pick something out.
Reread Harry Potter again | I just have the urge to do this soon. I've thought about reading the illustrated versions but I'm most likely going to do the audiobooks because I love them so much.
Complete a no spend month | I'm currently in No Spend November. Let's hope I pull this off. If not, I have plenty more months to try again before August 2020 😉
Go to a Diners, Drive-ins, and Dives restaurant | I've been wanting to try Corey's Catsup and Mustard (a burger place near my office) for years now. It's the closest DD&D restaurant to me but there are a few more across Connecticut as needed. Because I'm so close to this one though, I hope to make it happen by early 2019.
Open a cookbook to a random page and make whatever is on it | My cookbooks are all unpacked and I'm hoping to get a few more for Christmas, so this isn't hard either. I've marked some pages off in my cookbooks before but I hope to avoid that and just make something completely random.
Organize seasonal decorations | I have everything already at the new house but I'm going to reorganize the stuff after Christmas. Basically, when we put our decorations away after Christmas, I want it all to be in nice bins and fully organized… instead of in a bin without a lid and a big bag.
Learn how to use a curling wand | I just used mine the other day for the first time in years, but I need to watch a few more videos. My hair looks nice when the curls fall a little bit so we'll see if I can perfect this for the holiday season.
Go sledding or ice-skating | Haven't done either in a few years! Maybe this is the year.
Cut down a Christmas tree | There's a tree farm literally on our street so I hope to cut one down this year. We got a fake tree last year that I will probably put up somewhere in the house still, but I definitely want a real one for the living room.
Related Posts