Can you believe it? I definitely can't. You'll see down below that I'm a huge quitter. I have a tendency of taking up hobbies or sports and quickly abandoning them – sometimes even before I start. (I have a closet with blank canvases and unopened paint from about a year ago…) The fact that blogging has stuck with me for a year is a pretty big deal for me. I feel like I've totally found myself a home on the internet. (I've also had countless blogs that I abandoned after a few posts.) T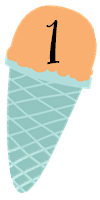 he community here is so amazing and it makes me so happy to speak with you guys every day! I've met a few people IRL thanks to my excellent time at BEA, and I hope that number only grows with time. I'm beyond thankful for so many people (all of you listed below, because apparently I can't help myself and wrote the longest shoutout section ever).
There are some other great bloggers who started up in July 2014 as well, so this celebration post will also be sharing some love with them! I started my blog after reading Before I Fall by Lauren Oliver. I checked Goodreads, which I had been using since 2010, and saw a bunch of reviews with links to book blogs. I had made and abandoned plenty of blogs in the past because I didn't really have enough information to share on them. I liked makeup and clothes, but not enough to talk about them all the time! Something finally clicked in my head: books were something I was always interested in. I would always have something to say about what I was reading. And so, Bookmark Lit was born!
Be sure to visit the other Class of July 2014 bloggers and their giveaways for their blogiversaries!
Erin @ The Hardcover Lover | Tika @ fANGIRL Confessions | Amber @ YA Indulgences | Eileen @ BookCatPin | Sheridan @ I Turn the Pages | Kaitlin @ Next Page Please | Talina @ Sassy and Dangerous | Nori @ ReadWriteLove28
I've got some random info to share here – stats over the last year, shoutouts to some of my favorite bloggers, and (obviously) a giveaway. Thanks for being a reader of my blog; I appreciate every single one of you! Without you guys, I would just be talking to myself.
---

Books read since I started the blog: 178
Book rating average: 4.01
Number of reviews posted: 153
Number of discussions, rec lists, memes, etc. posted: 280
Total number of posts: 433
First post ever: Review: We Were Liars
Month with the most posts: August 2014 – 84 (holy crap)
Month with the most visits: April/May 2015 (pretty close)
Day with the most visits: February 3, 2015 
Post with the most comments: Getting To Know You – Blog Hop & Giveaway
Post with the most views: Organization Part 2, My Traveler's Notebook
Top searches to refer people here: "damsel distressed" and "blog weekly memes"
Popular post view time: Tuesdays at 10:00AM (no surprise, TTT!)
---

Favorite discussion post: Thoughts on Book Ratings Part One or Part Two | It's my blogiversary so I can cheat if I want to. I liked these two posts that discussed how I rate books and when/why I may change a book rating. I also really loved my post with Thoughts on Book Tropes. Lots of excellent gifs in that one, so it's totally worth mentioning.
Favorite feature: Inside & Out or Cover Colors | Again, cheating. It's a tie. I love having different bloggers sharing their favorite bookmarks and book covers! They're my favorite things. But, I'm also a major fan of my Cover Colors feature because it's so fun to put together.
Favorite review: Girls in White Dresses| This is tough! I feel like a loser when I say that I think my voice was a bit more fun in my earlier reviews. I've tried to become more articulate and a little less snarky (sometimes) in my reviews, for the sake of publishers and other people that may be reading. I hope to bring back some of the humor I originally had. Anyways, I think this review is pretty spot-on in terms of my actual, real life voice. I can't lie that it kind of makes me laugh out loud every time I go back and read it.
"…this book had a million characters! Some of the bitches would only be in ONE chapter. What happened to them? Why even bother introducing them in the first place if they weren't going to have an relevance at all?"

"But come on, dude. How are you going to write a book that should be extremely relatable to mid-20s girls and then leave the two main characters with the weird/wrong boyfriends? What is the moral of that story? "Settle for whoever you can kind of tolerate and then stay with them because there's no one else out there" is the message I got at the end of this."
Favorite TTT topic: Top 10 Things Books Inspired Me to Do | The topic was actually inspirational book quotes, but I had just posted a list of favorite quotes previously. I decided to make my own twist by talking about some of the things books have inspired me to do. I really, really love how this post came out – both with the graphics and the content!
Favorite post with blogger help: Thoughts on DNF | I put out a poll on Twitter to ask people about when and why they DNF books. I had a lot of great responses and this was a REALLY fun post to put togther!
---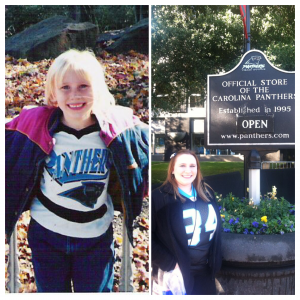 (1) I have to say, I'm utterly shocked that I'm still blogging and still enjoying it. I'm such a huge quitter of hobbies. I played clarinet for a year, basketball for a year, softball for a year, gymnastics for maybe two years, chorus for two years, etc… I just never stick with anything.
(2) I'm afraid of ketchup. Yep, afraid. I don't let anyone put the bottle near me, I close my ears and look away when my friends use it, and I make people move it off of the table to the side if it's in front of me. I don't touch the bottle. I hate the smell, taste, sound, and look of it.
(3) The Apple ear buds don't fit in my ears. They literally just fall right out when I try to use them. I can jam them in and they'll stay put for maybe a half hour at most, but then they fall out again. I have to use big earphones that go over the head (thank god those are socially acceptable nowadays).
(4) I don't talk about it on the blog, but I am definitely a blogger that would love to be an author someday. I haven't written any books or stories since I was a lot younger, but my first email address was "writergirll9." That's some devotion to your craft, right there. We'll see if any book ideas come to me, but for now I'm just a blogger and a reader!
(5) My top favorite things in the entire world include: pizza, Friends, and the Carolina Panthers. I would quit reading for the rest of my life for any of those three things. It sounds extreme, but it's true.
---

Andi @ Andi's ABCs | Andi was the first blogger that actually interacted with me once I got started. I don't really remember much about our first conversations but I definitely consider her to be my first bloggy friend! (I'm thinking it had to do with the Isla Is Coming Read-a-long??) Regardless, she's been a consistent friend ever since then, and it was awesome to meet IRL at BEA! Without her engagement on Twitter when I was just getting started, I doubt I would still be here today.
Brittany @ The Book Addict's Guide | Brittany is another one who started talking to me early on, along with Andi! I feel like she's probably the person I've chatted with the most on Twitter and I really appreciate that. We also met at BEA (travelled there together, hung out all day, and travelled home). I'm incredibly grateful for her friendship so far and hope we'll be seeing more of each other soon! (Most likely, considering one of her best friends lives about 20 minutes away from me!)
Alyssa @ Books Take You Places | Speaking of her best friend that lives 20 minutes from me… Alyssa and I only recently became friends (within the last few months) but we've met in real life more than once. I'll never forget some of the texts she's sent me and I love her IDGAF attitude about most things 😉 It's nice having another blogger in the area, especially one as awesome as Alyssa. Thanks for talking me through my first BEA and literally TAKING me there too!
Kaitlin @ Next Page Please and Cristina @ Girl in the Pages | I have to give a major shoutout to both of my Book Buddies! Thank you both so much for all of the excellent buddy reads we've had so far, and the many more to come. I've loved starting this feature and how we scramble at the last minute to get our posts together so often 😉 Thanks for your flexibility and all of the bookish fun!
Morgan @ Gone with the Words | I had a dream with Morgan in it this month, so it feels like we've met in real life. That counts, right? Morgan was my Broke and Bookish Secret Santa for 2014 and she was the BEST EVER. I've loved chatting with her ever since. (These swaps really bring people together, folks.) Through Morgan, I met Laura @ Scribbles and Wanterlust and Lindsey @ Bring My Books. They all followed each other's Secret Santas at the same time to throw people off 😉 It's been really fun chatting with you guys (and meeting a couple of you in person!) and I'm so glad Morgan was my SS to bring everyone together. You guys are the best.
Sarah @ What Sarah Read | Speaking of people who have been excellent gift-givers, my very first OTSP Secret Sister was Sarah! If you've seen any of my instagrams from when I receive her packages, you'd know how this project is more than just about what you get. She's made my day better when it was shitty, really took care to focus on my interests, and overall been an amazing sister. She's the best and I'm so, so beyond grateful!
Hannah @ So Obsessed With | Without Hannah, I would have a lot more money. Her Foxy Dori posts burst into the book blogosphere and got everyone addicted. It's been a lot of fun to chat with her about them, May Books, and adult fiction. She hit the nail on the head when she said: "I love that the minute I rate an adult fic book five stars, you add it to your TBR." Her posts and reviews are always so genuine and heartfealt; I always make sure to read everything.
Cassie @ The Casserole | Cassie is the other half of my adult-fiction-recommendation-duo. Whenever Hannah or Cassie recommend a book on their blogs or Goodreads, I'm all over it. I trust their judgment maybe too much 😉 Beyond that, I love the way she transformed her book blog into something much bigger, with other kinds of really interesting posts. She helped motivate me during No Spend April, also made me more addicted to Foxy Dori, and inspired me with #15beautifuldays.
Jamie @ The Perpetual Page Turner / Broke and Bookish | Jamie's blog is full of honest, personal posts and how books made her feel or impacted her life. I love reading everything she writes; she's inspired me more times than one. Of course, I also have to mention her other blog, which has the amazing Top Ten Tuesday meme! Without participating in this, I would never have met SO many poeple out there. It truly brings the blogging community together, inspires people to chat more, and adds endless amounts of books to my TBR.
Also, many thanks to Debby @ Snuggly Oranges for always writing my favorite reviews ever (so funny and spot-on), Amy @ Tripping Over Books for letting me tag along with her at BEA too (I hope we see more of each other!), Alexa @ Alexa Loves Books for being one of the very first blogs I found and followed, and every single other blog on my blogroll that I didn't mention here. I love following your blogs and chatting with you! And, many thanks to some of the people who have commented the most on my blog the most within recent months: Cynthia @ Bingeing on Books, Erin @ The Hardcover Lover, and Kay @ It's a Book Life! ♥
---

I'm a big fan of giveaways that reward multiple people, instead of just one big winner. This giveaway has a few prizes. Three people will win a copy of one of the books I've reviewed in the past year. One other person will win an ARC of Cut Both Ways by Carrie Mesrobian, out in September. There will be an option on the Rafflecopter to say whether or not you'd also like a chance to win the ARC. If you already have it, please say "no." I'll be checking the winner's responses to make sure only someone who genuinely wants it ends up winning it.
Related Posts