I received this book for free (hey, thanks!) in exchange for an honest review. I promise that this does NOT affect my opinion of the book or the content of my review. For real.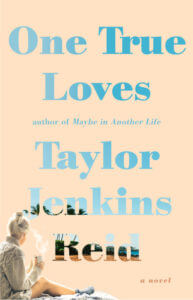 One True Loves
by
Taylor Jenkins Reid
on June 7th 2016
Also by this author:
Maybe in Another Life
,
After I Do
,
The Seven Husbands of Evelyn Hugo
,
Evidence of the Affair
,
Daisy Jones and The Six
,
Malibu Rising
,
Carrie Soto Is Back
(352 pages) •
Goodreads
•
Amazon
•
Barnes & Noble

From the author of Maybe in Another Life—named a People Magazine pick and a "Best Book of the Summer" by Glamour and USA Today—comes a breathtaking new love story about a woman unexpectedly forced to choose between the husband she has long thought dead and the fiancé who has finally brought her back to life.

In her twenties, Emma Blair marries her high school sweetheart, Jesse. They build a life for themselves, far away from the expectations of their parents and the people of their hometown in Massachusetts. They travel the world together, living life to the fullest and seizing every opportunity for adventure.

On their first wedding anniversary, Jesse is on a helicopter over the Pacific when it goes missing. Just like that, Jesse is gone forever.

Emma quits her job and moves home in an effort to put her life back together. Years later, now in her thirties, Emma runs into an old friend, Sam, and finds herself falling in love again. When Emma and Sam get engaged, it feels like Emma's second chance at happiness.

That is, until Jesse is found. He's alive, and he's been trying all these years to come home to her. With a husband and a fiancé, Emma has to now figure out who she is and what she wants, while trying to protect the ones she loves.

Who is her one true love? What does it mean to love truly?

Emma knows she has to listen to her heart. She's just not sure what it's saying.

Woooof, where do I begin with this one? Because it's Taylor Jenkins Reid, I already had sky-high expectations. I've read all of her books now except one and they've all blown me away. This is the lowest rating and its 4.5 stars! That being said, it wasn't my favorite by her, but was still utterly fantastic.
Loved it
I love the fact that TJR's books always focus more on character development and emotions than plot. Obviously a lot of things happen to move the story along, but there's so much emphasis on the character working through her feelings that it takes center stage. This makes her books incredibly quoteable and rereadable. Just fantastic.
I really felt the struggle that Emma had to deal with. I mean, what could you possibly do in that situation? You think your husband is dead, you finally move on and get engaged, then the husband returns!? It's unthinkable. I love how Jenkins Reid gives a thorough backstory on the characters and their relationships before diving in. Like in AFTER I DO, she goes through the whole relationship first to see how it breaks down. You get to know the characters and can really see all sides of the dilemma. The same thing happens here in ONE TRUE LOVES. You learn about Emma and Jesse and Sam, so you really understand why she has a hard time deciding what to do.
I was really nervous about the ending of this one. I had a feeling it MAY end up sort of like MAYBE IN ANOTHER LIFE View Spoiler »but luckily it didn't! I didn't want to deal with the uncertainty of wondering what she chose. I could totally see the book ending with her meeting Sam and Jesse and having the ending get cut off. Ugh that would have been terrible. « Hide Spoiler Obviously I won't spoil anything about the ending, hence the spoiler tag before, but I'll just say I was pleased with it!
I love books about books or bookstores, so this was amazing. Emma's family has owned Blair Books for years and years and years. Her parents want nothing more than for her and/or her sister to run the store once they retire, but Emma (starts out) hating reading and not wanting to live in her hometown. She has some nice development and learns about herself over the years, then ends up coming home to take over the store. It was an awesome New England bookstore setting.
And finally – there were some good family feels, especially because of the bookstore! Her relationship to her family is tied in to her development as a character and I enjoyed meeting that crew.
Wanted more
I'm really not sure. Maybe a LITTLE more plot? I feel like the first half of the book talks about each love story and gives the background, then the second half of the book takes place over one weekend. I just would have liked maybe a little more besides just that weekend? Also, the family feels were great for this one but not as strong as the other books I've read by her so far. This was very romance-centric, which is fine! Just different.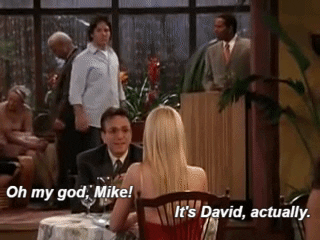 | | |
| --- | --- |
| Plot & Premise | |
| Characters | |
| Writing Style | |
| Pacing & Flow | |
| Feels or Swoons | |
| Addiction Level | |
| Overall: | 4.6 |

Related Posts