I never highlight new or upcoming releases (unless it's a TTT topic!) because I just didn't give myself enough time on my blogging calendar for fun posts like this. I always love adding new books to my TBR and creeping on other people's posts like this, so here's my own! This list will include 2016 books that have already been released, as well as plenty that still need to come into the world.
A few related posts that may be of interest to you: Anticipated Books in the First Half of 2016 • Anticipated Debut Books in 2016 • Anticipated Romances in the First Half of 2016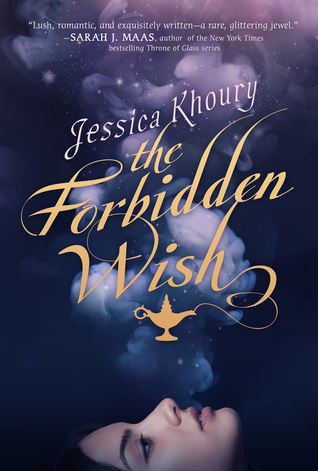 The Bucket List to Mend a Broken Heart by Anna Bell // From what I can gather, this one is published in the UK but I'm able to get a Kindle copy… so that's cool! It just came out this month and sounds adorable. I've been recently attracted to "bucket list" kinds of books, so this was quick to join my TBR. I also have to admit the absolutely adorable cover helped my decision, too.
Right of First Refusal by Dahlia Adler // Dahlia is an absolute auto-buy author for me. I have loved all of the books I've read from her within the last few months. (I can't believe I've only started reading her books that recently!) Her Radleigh University NA series kicked off perfectly, so this second book was a no-brainer preorder for me. Now I just need to find the time to read it…
The Forbidden Wish by Jessica Khoury // I like how the first three books I show here are chick lit/adult contemporary, a new adult college romance, and a young adult fantasy retelling. That just shows how diverse my reading can be 😉  Anyways, I have this one requested from the library because I need to read it ASAP. I've heard nothing but great things so far from other readers.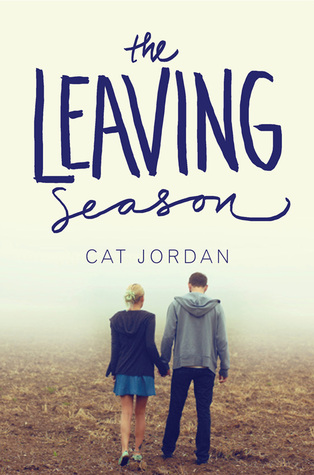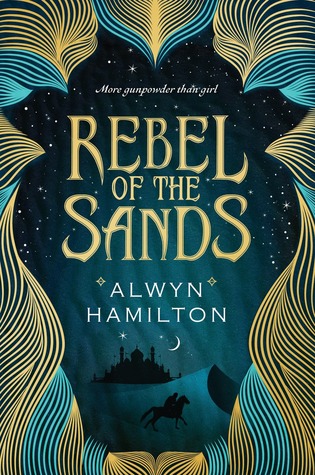 The Leaving Season by Cat Jordan // Oh, the typography feels I'm getting from this book. Beautiful. The part in the synopsis about tragedy striking has me assume immediately what's going to happen to Middie and/or her boyfriend, so I know I'll be hit in the feels quite a bit. I haven't read a book that's made me cry in a while, so let's see how that goes! 😉
Rebel of the Sands by Alwyn Hamilton // I grabbed this one at ALA (admittedly, I hadn't heard of it at the time, but the ladies I was with were very excited for it!) and haven't read it yet. I've seen a lot of great reviews so far. It seems like something I MIGHT like, but I am usually very limited when it comes to fantasy books. We'll see! It's on my mind to read soon though.
Save Me, Kurt Cobain by Jenny Manzer // I don't listen to a lot of music. When I do, it's the same old classic rock and/or 90's music… so it should come as no surprise that I love Nirvana, a band that essentially fits into both of those categories. The premise sounds interesting and YES I have a freaking ARC of this sitting around waiting to be read. Can there be more hours in the day?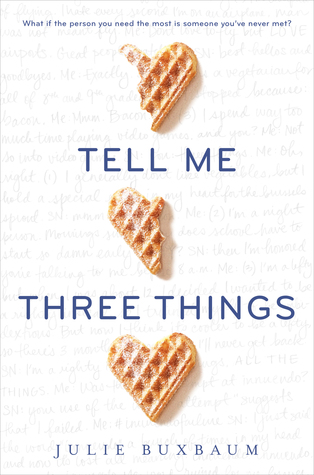 The Year We Turned Forty by Liz Fenton and Lisa Steinke // April // I've been adding an insane amount of adult fiction to my TBR because I've been so in the mood for it lately. I wish I could give myself more hours in the day so I could actually READ IT. These two authors have multiple books on my TBR, and this one sounds great too. I've been loving the reunion kind of books lately, where old friends get back together after years apart, so this one was an immediate add.
The Decent Proposal by Kemper Donovan // April // When I see the words "lives become intertwined" in a synopsis, I'm sold. I just love the idea of strangers being interconnected somehow, like in all those holiday movies (Valentine's Day, New Year's Eve, etc.) and in a few books. This one says that two people receive a proposal from someone that says they'll split a million dollars if they agree to spend 2+ hours together – just talking – every week for a year. UGH GIVE ME IT RIGHT NOW.
Tell Me Three Things by Julie Buxbaum // April // I've heard wonderful things about this from early readers and plan to get going on it ASAP when it comes out in a couple weeks. A girl chatting with a ~mysterious person~ on the internet who helps her at a new school? Intrigued! Hope it's a cute boy (or girl!) on the other end.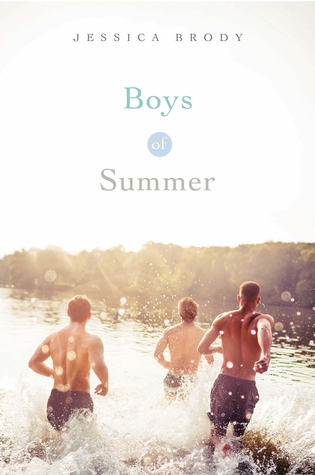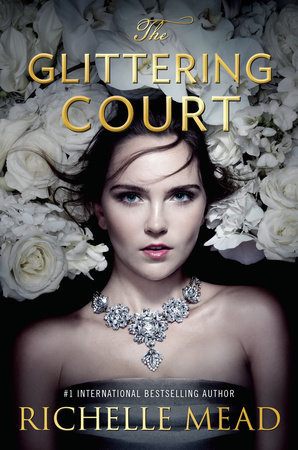 Boys of Summer by Jessica Brody // April // I read so few books from a male point of view. Really, just a handful out of the 150+ books I read each year. This one is written by a woman but features three boys as main characters. I'm genuinely intrigued by that and hope it adds a little something different to my reading! Also, love the summer vibe. Always.
The Glittering Court by Richelle Mead // April // I'm one of the few people on the planet who hasn't read Vampire Academy yet. I know. Kaitlin and I considered doing it for Book Buddies, but it's a long-ass series that might be fun to binge on my own. Anyways, this one sounds really cool!
Places No One Knows by Brenna Yovanoff // May // I've been interested in books about dreams lately, so this excites me. The synopsis I read is very short and intriguing. It basically explains that Waverly dreams herself into Franklin's bedroom. I'm super curious about how this happens and why and just gimmeeee the details! I haven't even read or heard of this author before so we'll see.

What Light by Jay Asher // October // This looks like a deeper holiday story. I haven't read any Jay Asher yet but am really intrigued by this one. The main character has "two lives" – her family has a Christmas tree farm in Oregon, which they pack up and bring to sell in California each holiday season. It just seems like a really cool premise with some holiday vibes – and not the fluffy kind.
Sometimes We Tell the Truth by Kim Zarins // September // Dude, a Canterbury Tales retelling?! Sign me up! I loved the original book, even though it was boring, just because of the many stores inside it. This updates it with a contemporary feel: students on a bus trip telling their own stories. I am WAY too excited for this one and will definitely be requesting it soon!
Don't You Trust Me? by Patrice Kindl // August // I'm not sure why, but I've been looking into mysteries and thrillers much more often lately. I just have been feeling them like never before. This one seems cool: "a teenage girl switches identities with a stranger and pulls off a long-term scam." Sounds really intriguing to me and I'm ready to be creeped out.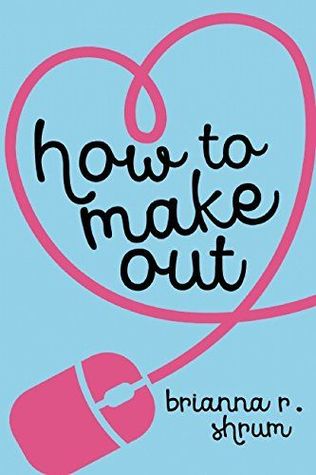 Just Kill Me by Adam Selzer // August // This girl is a ghost tour guide during the summer and then finds out that SHE may just be a ghost. Um, what? Sounds like nothing I would ever feel like reading, which might be why I'm interested. I definitely want to expand my horizons a little bit beyond contemporary fiction. The synopsis also sounds kind of funny, so I'm excited for the humor.
The Last True Love Story by Brendan Kiely // September // I'm not even going to lie – this went on my TBR after just reading the first few sentences of the synopsis. It's a "cool, contemplative spin on hot summer nights and the classic teen love story as two teens embark on a cross-country journey of the heart and soul." Summertime road trip? Automatic read-bait and on my TBR. Bye.
How to Make Out by Brianna R. Shrum // September // I still need to read this author's debut, but this one sounds even more up my alley. The main character starts a blog and becomes an "expert" on everything from beauty to making out… and then she starts gets paid, becomes noticed in school, and catches the eye of her long-time crush. It just sounds like a great blog-centered contemp!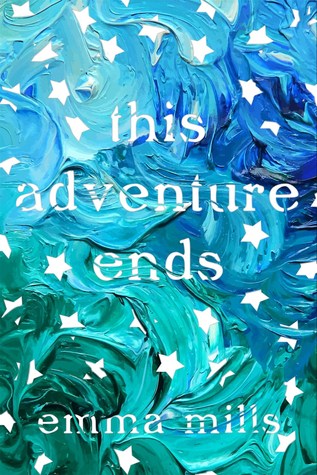 This Adventure Ends by Emma Mills // October // This book would be added to my TBR for even just one of the following reasons: (1) the amazing cover, (2) the fact that it's by Emma Mills when I loved her debut, and (3) the synopsis itself. AND IT HAS ALL THREE GOING FOR IT. No-fucking-brainer.
The Secret of a Heart Note by Stacey Lee// December // This cover does things to me. I absolutely love it and can't stop staring. I haven't read any Stacey Lee yet (her debut is on my "consideration" shelf) but I am really, really excited about this one. It's so unique! She's an aromateur (able to mix up love potions using her sense of smell)… but if she falls in love herself, the powers are gone.
Kiss Cam by Kiara London // October // I love the cover! Sorry, this seems to be the theme lately. I also love the vlogging vibe; it's something I haven't read about in a long time. It seems like a best-friends-to-more romance, which I am SOOO HERE FOR.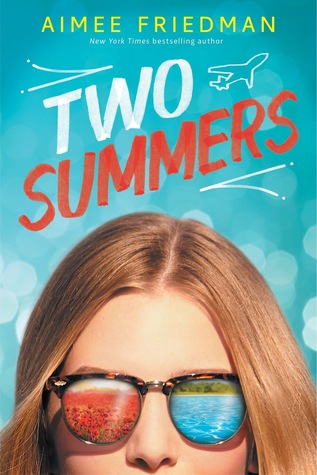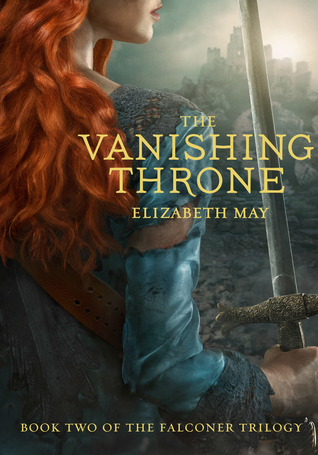 Two Summers by Aimee Friedman // April – ARC from publisher // I was sent this one the other day after requesting it (which is something I NEVER do) and am so excited to start it immediately. I loved Aimee Friedman's books back in high school and this one involves parallel lives! My favorite!
The Vanishing Throne by Elizabeth May // June – eARC from publisher // I was honestly planning on reading this in January when I was approved, but it's been sitting there. I'm definitely going to need the Recaptain. I also need to read it when I'm really in the mood for it. I don't read a lot of fantasy anymore and I barely ever read historical, so combining the two is definitely a mood read for me.
The Loose Ends List by Carrie Firestone // June – ARC from ALA Midwinter // I was almost going to choose When We Collided but I am HOPING that by the time this post goes live, I will have already/ finally read it. I picked this one up at ALA Midwinter (which was not easy, let me tell you) and just – you guessed it – love the cover so much. It sounds great, too. 😉
Related Posts