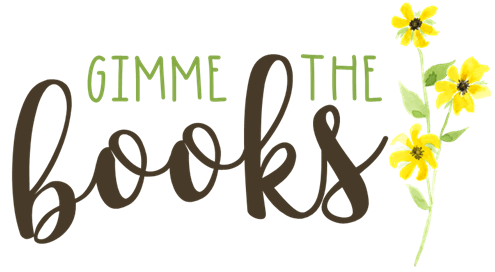 I've written a few posts to talk about books I'm super excited about that haven't been released yet, but I felt like adding to that title repeatedly like I had been doing was a bit much. See early posts here: 1, 2, and 3. I decided to make this into a realistic regular feature where I do kind of a Waiting on Wednesday wrap-up post for when I add books to my TBR and "jazzed up for this" Goodreads shelf.
Upcoming Fluffy Contemporary Fiction
These posts are usually more general but I decided to focus on fluffy-ish contemporary fiction for this edition instead! I love books like this and think the term "fluffy" is NOT an insult by any means. Sometimes there's nothing better than a book that will make your heart happy. All of these books SEEM to fit the bill based on the synopses on Goodreads, but no promises that they're 100% fluff – how would I know until I read them?!
Hearts Made for Breaking
by Jen Klein
Goodreads | Release date: April 30th, 2019
From the author of SHUFFLE, REPEAT and SUMMER UNSCRIPTED comes a new novel about mysterious boys, first-time love, heartbreak, and the incredible bonds of friendship.

17-year old Lark knows how to survive high school dating: date boys briefly, let them down gently, remain friends, and move on. Her best friends, Copper and Katie, think that Lark is denying herself the opportunity for true love because she does not want to be hurt. They challenge her to break her pattern by staying in a relationship long enough for Lark — or the boy — to fall in love. Intrigued by the challenge, Lark sets her sights on the mysterious new boy, Ardy, who has been labeled "undateable" by the other girls in school. Lark is curious about, and then completely intrigued by, the enigmatic Ardy — so much so that she finds herself falling for him, only to risk having her own heart completely broken.

Jen Klein has once again crafted a funny, contemporary story sure to resonate with teen readers.
I actually haven't read any books by this author but keep hearing good things about her stories. I love the idea of a hardened serial-dater finally finding someone to spend more time with, even if she's just doing it to prove a point to her friends. I'm intrigued by Ardy being "undateable" and why that might be.
---
Pretty in Punxsutawney
by Laurie Boyle Crompton
Goodreads | Release date: January 22, 2019
A mashup of Groundhog Day and Pretty in Pink, the book stars a senior who is forced to relive the first day at her new school in an endless loop. Andie is convinced she needs true love's kiss to break the curse, but instead discovers how a high school filled with cliques and misfits can find common ground despite everyone's differences. Publication is set for January 2019.
I've talked about this one before, especially because Groundhog Day books and movies are my jam. I love the idea of someone repeating the same day on a loop, trying to figure out what they need to learn or do differently in order to break free from the loop. I love the original movie and Before I Fall (my first foray into the genre for books) SO much, so naturally these are added to my TBR as often as I see them. They're few and far between and this MAY not count as "fluffy" or even contemporary in some ways, but I'm excited and GIMME IT.
---
Match Me If You Can
by Tiana Smith
Goodreads | Release date: January 8th, 2019
Mia's best friend Robyn is known for her matchmaking skills, which is perfect, because homecoming is just around the corner. But Robyn refuses to set Mia up with the guy of her dreams, which forces Mia to take matters into her own hands. She uses Robyn's matchmaking service to make sure popular Vince Demetrius falls for her.

Vince asks her out, but Mia doesn't count on Logan, the persistent school newspaper photographer who seems to like her out of the blue. Now she has to choose between Vince – the guy she knows is right for her – and Logan, who insists that she give him a chance. And she needs to make sure Robyn doesn't find out that Mia's been matchmaking behind her back.

Mia has two weeks before homecoming. Can she fix the mess she made or will she have to kiss her perfect match goodbye forever?
I should make a new read-bait post about "matchmaking" because for some reason I've been adding more and more of these to my TBR. The whole "playing Cyrano" trope where the matchmaker falls for one of the people they're trying to set up is a favorite of mine, but this book seems to be a different situation. I kept seeing this book and put off adding it to my TBR for some reason, but finally went ahead and added it this month. I think the possible love triangle is giving me pause because I don't MIND them but I haven't really read any in a long time.
---
Reconnected
by Catherine Tinker
Goodreads | Release date: May 7th, 2019
Anne Ellison and Freddie Whitlock were best friends all through middle school, even though they never met in person. But when Anne did something unforgivable to Freddie, their friendship quickly fell apart.

Four years later, Freddie comes to Anne's town for the summer before she starts college. He's training to be an Olympic gymnast. Anne knows that Freddie is the boy from her past—but Freddie has no idea. As Anne and Freddie start to spend more time together, Anne can't help but fall for Freddie.

Can Anne find a way her way into Freddie's heart—while keeping her identity secret? Or will the lies she's telling tear their relationship apart?
Yes, please give me all the second chance romance books!! This one even involves hidden identities kinda. I'm not sure how or why Freddie doesn't know who she is even though they were childhood friends? I'm sure all will be answered but I'm excited to find out. I feel like there will be some angst and drama once the secrets are revealed, but it sounds fairly fluffy overall. This cover is adorable too!
---
Fake It Till You Break It
by Jenn P. Nguyen
Goodreads | Release date: June 18th, 2019
Mia and Jake have known each other their whole lives. They've endured summer vacations, Sunday brunches, even dentist visits together. Their mothers, who are best friends, are convinced that Mia and Jake would be the perfect couple, even though they can't stand to be in the same room together.

After Mia's mom turns away yet another cute boy, Mia and Jake decide they've have had enough. Together, they hatch a plan to get their moms off their backs. Permanently. All they have to do is pretend to date and then stage the worst breakup of all time—and then they'll be free.

The only problem is, maybe Jake and Mia don't hate each other as much as they once thought…
Oh my goodness, hate-to-love AND fake dating AND childhood/family "friends," you three do me in every single time. I'm getting some major TO ALL THE BOYS I'VE LOVED BEFORE vibes, but taken up a few levels with the other tropes… what a lethal combination for me. This cover is super adorable, with the model and the color and the typography. I need this book so soon and it's practically still ONE YEAR AWAY. Someone send help in my direction.
---
Field Notes on Love
by Jennifer E. Smith
Goodreads | Release date: March 5th, 2019
The bestselling author of Windfall and The Statistical Probability of Love at First Sight returns with a meet-cute romance about Hugo and Mae, two teens who are thrown together on a cross-country train trip that will teach them about love, each other, and the futures they can build for themselves. 

It's the perfect idea for a romantic week together: traveling across America by train.

But then Hugo's girlfriend dumps him. Her parting gift: the tickets for their long-planned last-hurrah-before-uni trip. Only, it's been booked under her name. Nontransferable, no exceptions.

Mae is still reeling from being rejected from USC's film school. When she stumbles across Hugo's ad for a replacement Margaret Campbell (her full name!), she's certain it's exactly the adventure she needs to shake off her disappointment and jump-start her next film.

A cross-country train trip with a complete stranger might not seem like the best idea. But to Mae and Hugo, both eager to escape their regular lives, it makes perfect sense. What starts as a convenient arrangement soon turns into something more. But when life outside the train catches up to them, can they find a way to keep their feelings for each other from getting derailed?
Smith's books have honestly been a bit hit-or-miss for me but I feel like her latest stories have been better? This seems moderately fluffy, but maybe not quite as fluffy due to the sadder reasons these people are on the train. However, I loveeee a good meet-cute in a weird place. The cover is SO cute too (I'm a sucker for scribbled hearts and cute fonts).
---
Fight or Flight
by Samantha Young
Goodreads | Release date: October 9th, 2018
A series of chance encounters leads to a sizzling new romance from the New York Times bestselling author of the On Dublin Street series. 

The universe is conspiring against Ava Breevort. As if flying back to Phoenix to bury a childhood friend wasn't hell enough, a cloud of volcanic ash traveling from overseas delayed her flight back home to Boston. Her last ditch attempt to salvage the trip was thwarted by an arrogant Scotsman, Caleb Scott, who steals a first class seat out from under her. Then over the course of their journey home, their antagonism somehow lands them in bed for the steamiest layover Ava's ever had. And that's all it was–until Caleb shows up on her doorstep.

When pure chance pulls Ava back into Caleb's orbit, he proposes they enjoy their physical connection while he's stranded in Boston. Ava agrees, knowing her heart's in no danger since a) she barely likes Caleb and b) his existence in her life is temporary. Not long thereafter Ava realizes she's made a terrible error because as it turns out Caleb Scott isn't quite so unlikeable after all. When his stay in Boston becomes permanent, Ava must decide whether to fight her feelings for him or give into them. But even if she does decide to risk her heart on Caleb, there is no guarantee her stubborn Scot will want to risk his heart on her….
Yet another travel meet cute! I love second chances and unique connections just as much as I love the airplane piece here. I'm intrigued by the scenarios posed in this synopsis – how and why do they see each other again? Why does his situation in the States become more permanent? Why does she doubt if he likes her back? I have so many thoughts and questions about what might happen in this one!
---
Snow In Love
by Melissa de la Cruz, Nic Stone,
Aimee Friedman, and Kasie West
Goodreads | Release date: October 30th, 2018
What's better than one deliciously cozy, swoon-worthy holiday story? Four of them, from some of today's bestselling authors.

From KASIE WEST, a snowy road trip takes an unexpected detour when secrets and crushes are revealed.

From AIMEE FRIEDMAN, a Hanukkah miracle may just happen when a Jewish girl working as a department store elf finds love.

From MELISSA DE LA CRUZ, Christmas Eve gets a plot twist when a high school couple exchange surprising presents.

From NIC STONE, a scavenger hunt amid the holiday crowds at an airport turns totally romantic.

So grab a mug of hot cocoa, snuggle up, and get ready to fall in love…
I'm a sucker for holiday stories, which I'm SURE you've noticed from my extensive list of Christmassy posts each year, so this is an obvious one. I've read both short story collections in the book synopsis, as well as many others under this umbrella (like MISTLETOE, which had two of the same authors featured here actually…). I can usually count on short Christmas stories to be mostly fluffy, since that's the best way to have holiday books. I always want something cozy, like the cover of this book is!
Related Posts