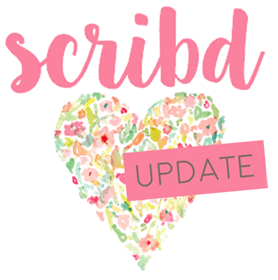 I've talked about my love for Scribd on the blog multiple times. It's set up like a cross between Audible and most library ebook/audiobook apps (Hoopla, Overdrive, etc.). It allows you to pay $8.99 a month to have access to their library of books and other kinds of media or documents. I have used them on and off for multiple years. Their unlimited system was amazing… until they removed it… but then they brought back a lighter version… and now it's unlimited again! I was so excited to see the changes to a better "credit system" so naturally I was even more pleased with the service now that they're back to unlimited books/etc. I'm not partnered with them or anything, but they do offer two months of free reading and listening by signing up through my referral link. I also get free months if you sign up! If you like this post and want to try it out, help ya girl out!
Okay, back to business – Scribd has gone back to their "unlimited listening and reading" plan. There are a few caveats I've learned about, but I thought I'd talk about my favorite service again and how you can make it work for you.
What is Scribd again?
They're a website and app service where you pay $8.99 a month to have access to books, audiobooks, magazines, documents, and sheet music. You can save titles to your account so you don't lose them for later, as well as add them to various lists for easy tracking. (I currently have a "holiday" list to keep all of them in one place.) All of their titles rotate through because it's not possible for them to ALWAYS have a license for the same books, but I've seen quite a few last a long time on there. I use the app constantly for listening to audiobooks on the go or reading ebooks on my iPad. Their selection is pretty good, with a lot of backlist titles I'm interested in AND popular new releases. You can see from the screengrab above, which is their home webpage, that they have a few new YA releases I've saved – ON THE COME UP and ENCHANTÉE.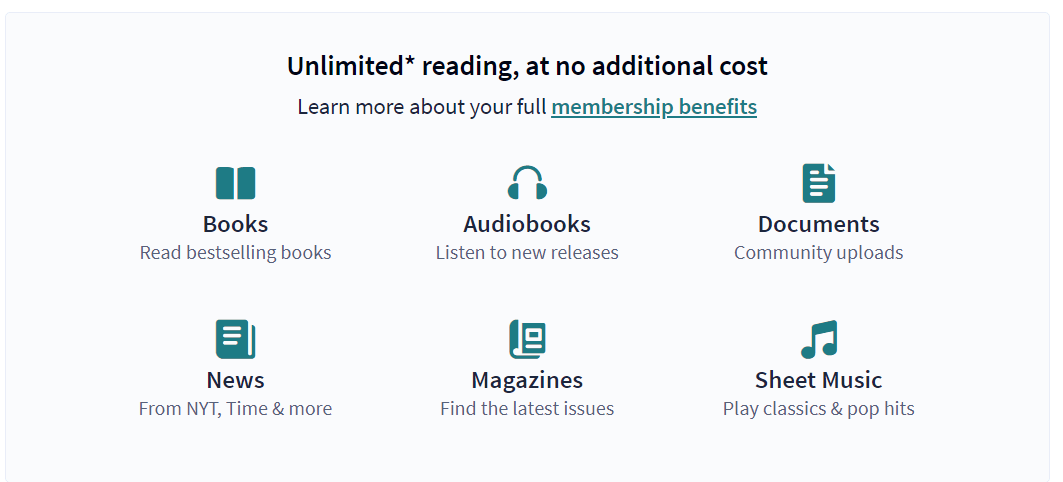 What do they mean by unlimited?
They mean that there is an unlimited amount of titles you can listen to in a month. It's not like Audible where you buy one book for your $15 per month account, or like Hoopla where you can borrow a specific number of library books each month. However, you can see the cute little * right there next to the word "unlimited." I reached out to ask them about this and read the FAQ to find the answer and it's not the worst, but it's not ideal either. Sometimes I would save a book to my account, go back to find it when I wanted to listen to it, and it would be missing. A section called "Titles Available Soon" appeared in my Saved section so I investigated. Here's the answer from their FAQ (bolded emphasis added by me):
When you have a premium membership on Scribd, the whole premium collection is open to you for reading fun! Scribd is a digital reading subscription that brings you monthly access to the best books, audiobooks, news, and magazines. Many of our members use our website and app to read everything from bestsellers and old classics to legal documentation and instruction manuals. We also carry a wide variety of sheet music and news articles along with thousands of audiobooks. It's all available to you each and every day, anywhere you go!

Read to your heart's content book lovers—there's new titles added all the time! Dive into an adventure, puzzle over a mystery, get swept off your feet by a knight in shining armor, and know that there's plenty more where that came from.

We strive to provide the most comprehensive catalog to all of our members, but can't guarantee the immediate availability of any specific title. Our members can always read an unlimited number of books and audiobooks each month but, occasionally, we have to limit the titles that you're able to access within a specific content library in a 30-day period. If you're only seeing a preview of a specific title, you should also see a notification of exactly when that book or audiobook will be fully available to you.
Sometimes, when a book is saved to your account for a bit and you've used the service throughout the month, they will have to "rotate out" a few books and make them available later. This has only happened to me once, where I was about to start something I KNEW I saved and it ended up being available on a certain date instead. It looks like this: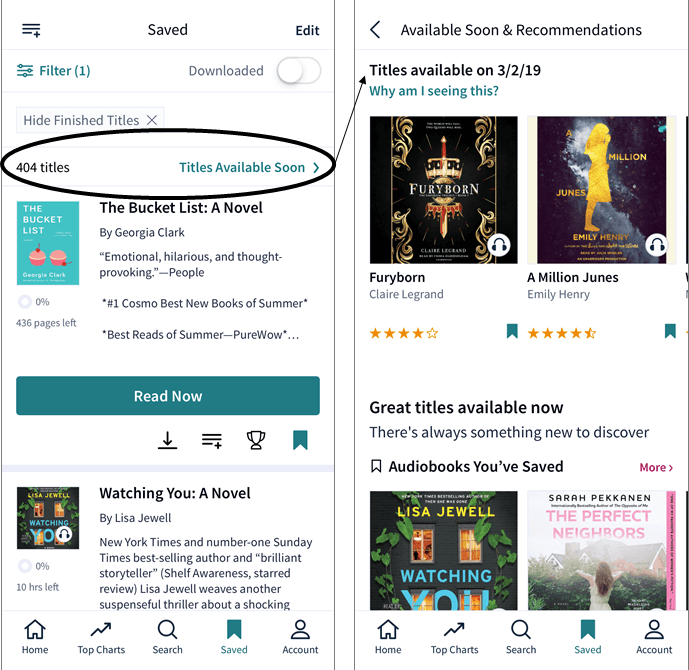 It's not the best, but to be honest – I would rather spend half the price and have this happen RARELY than spend money on Audible or something else, where I get one book per month. Especially audiobooks! AND Scribd has ebooks! I mean, come on.
A Few Tips to Make it Work
1. Search for specific books if you want them.
This is obviously an easy, stupid tip, but I do this all the time. If there's a book I want to read, Scribd is one of the first places I look for it. I can listen to the audiobook or read the ebook if it has one or the other. It's the fastest way to acquire a book to read when you're looking for something. My "find a book" order goes: check Scribd, check Hoopla, check my library system, and then buy it if all else fails. Below you can see me searching for a favorite author and a book I was curious to read. The little bookmark icon next to the title on the right shows that I've saved it to my account.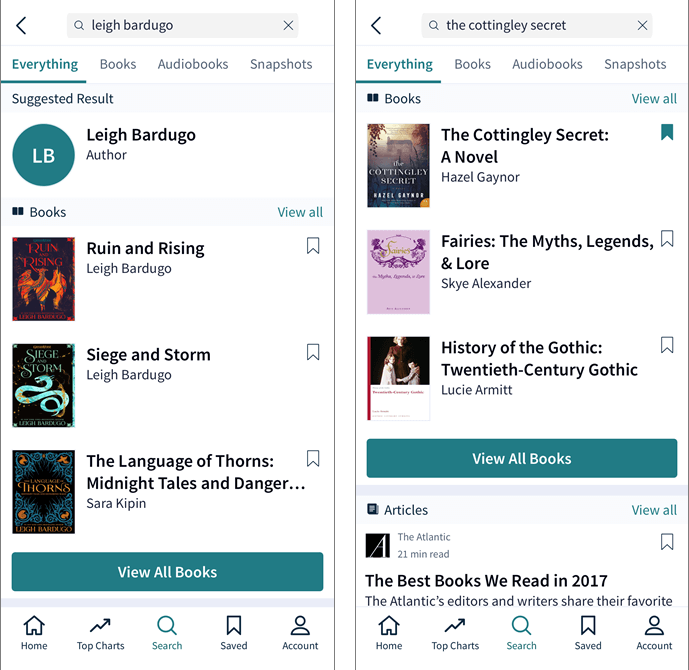 2. Each week, go in and sort by "recently added" to see which BRAND NEW releases they have.
This is the best tip I have for Scribd. Every single week, a day or two after the traditional Tuesday pub day, I browse Scribd for brand new releases or just books they've added that week. It's CONSTANT. I go into the YA section – sometimes searching everything in there at once, sometimes splitting audio from ebooks – and sort by Date Added. You can see all of the new releases in one spot, based on the genre or age target of your choice.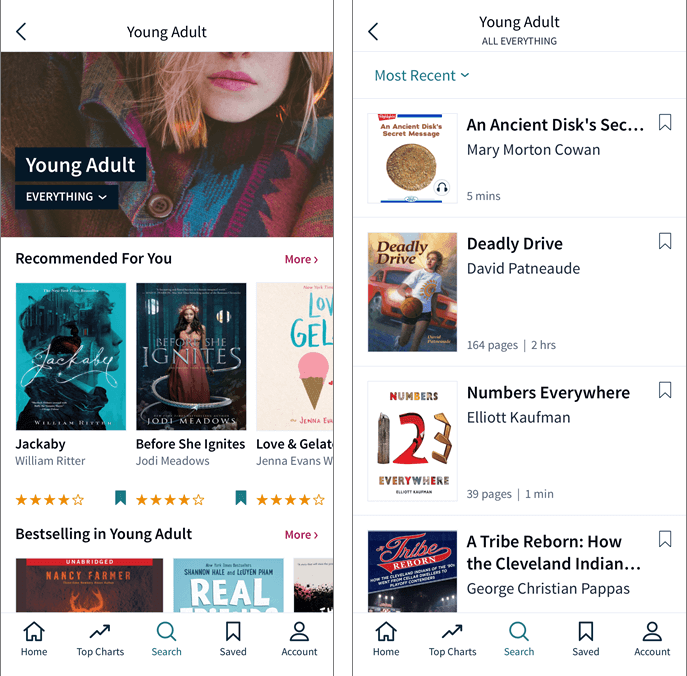 3. Download upcoming audiobooks to your phone if you have the storage space, even if you won't be listening that soon.
I can't confirm with 100% accuracy if this works to avoid the "unlimited" caveat I mentioned earlier, but I think it might help. If I know I'll be listening to a certain audiobook sometime within the next 1-2 months and I find it on Scribd, I will download it to my phone immediately. I think this might HELP avoid Scribd taking it off or limiting the dates? Again, cannot confirm for sure, but I've had luck with keeping things downloaded on my phone ASAP when I see them to ensure they don't disappear.
4. Save favorite books and others you've already read so you get better recommendations.
I don't like saving books I've already read, usually, but it helps here. I like checking out which books are recommended for me. Like anything else in the world, the more you customize the app and add your favorites, the more likely it is to show you similar ideas and options to read.
5. Move things into lists.
I wish I did a better job of this when I first got Scribd because it would be nice to have allll the things separated for later. I made one list for holiday books and another for books my mom would like to read. You can sort your saved titles by format, though, so you don't have to save audiobooks and ebooks onto lists by format. I think lists would be helpful in general so you can track and separate books. Some ideas:
To Read / Listen
Favorites
High Priority (or Read Soon)
Books to Reread
Books to Reread via Audio
By Genre
By Age Target
Related Posts