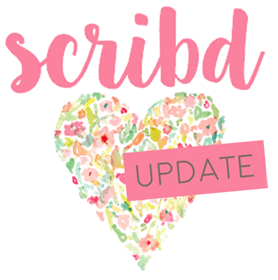 I talked a loooong time ago about how much I was loving Scribd. At the time, they offered unlimited books and ebooks each month for only $8.99. Since then, they've (understandably) had to adjust their cost structure. It's hard to offer so many books that people want to read (i.e. bestsellers, new releases, etc.) and keep a low price like that. I had a feeling that it wasn't sustainable, but still felt a little cheated when they announced their switch. I had paused and cancelled my membership a couple of times since then just because I found I wasn't using it as much as I should. There are so many great books on Hoopla that I didn't really need Scribd. However, I've recently had a resurgence in using Scribd over the last couple of months and have to say, their new model is still worth it. For about the same price each month, you get a specific number of ebook and audiobook credits. On top of that, there's a large selection of freebies that don't count toward your monthly credit. They're called "Scribd Selects" and have some pretty good books in there. So, because of all this, I wanted to chat a bit about the newer version of Scribd, how I use it, and why I think it's worth it. This post was not sponsored or anything, but if I've convinced you and you sign up using this link, I do get some credit on my account!
Quick Details and Pricing
Cost: $9.99/month
Included: 3 book credits + 1 audiobook credit
Other audiobook/ebook freebie collections
Unlimited documents, sheet music, news, magazines
Other details:
Can purchase additional audiobooks for $12.99 each
Can roll over credits: maximum of 9 book credits + 3 audio credits
What's on there?
I can find soooo many books I'm looking for on here. If my library doesn't have them and I can't pay for the ebook or physical book, I check Scribd next. You'd be surprised at how many great books there are to choose from. Here are some that they list as new and noteworthy YA…
And some of the FREEBIE unlimited books you could read if you wanted. There are some classics and some good ones in this section! They're called "Scribd Selects" and again, you don't use your monthly credits on these…
How about adult fiction too? I clicked on contemporary fiction and found some of the bestselling and new/noteworthy books. There are quite a few on here from my TBR, including bestsellers…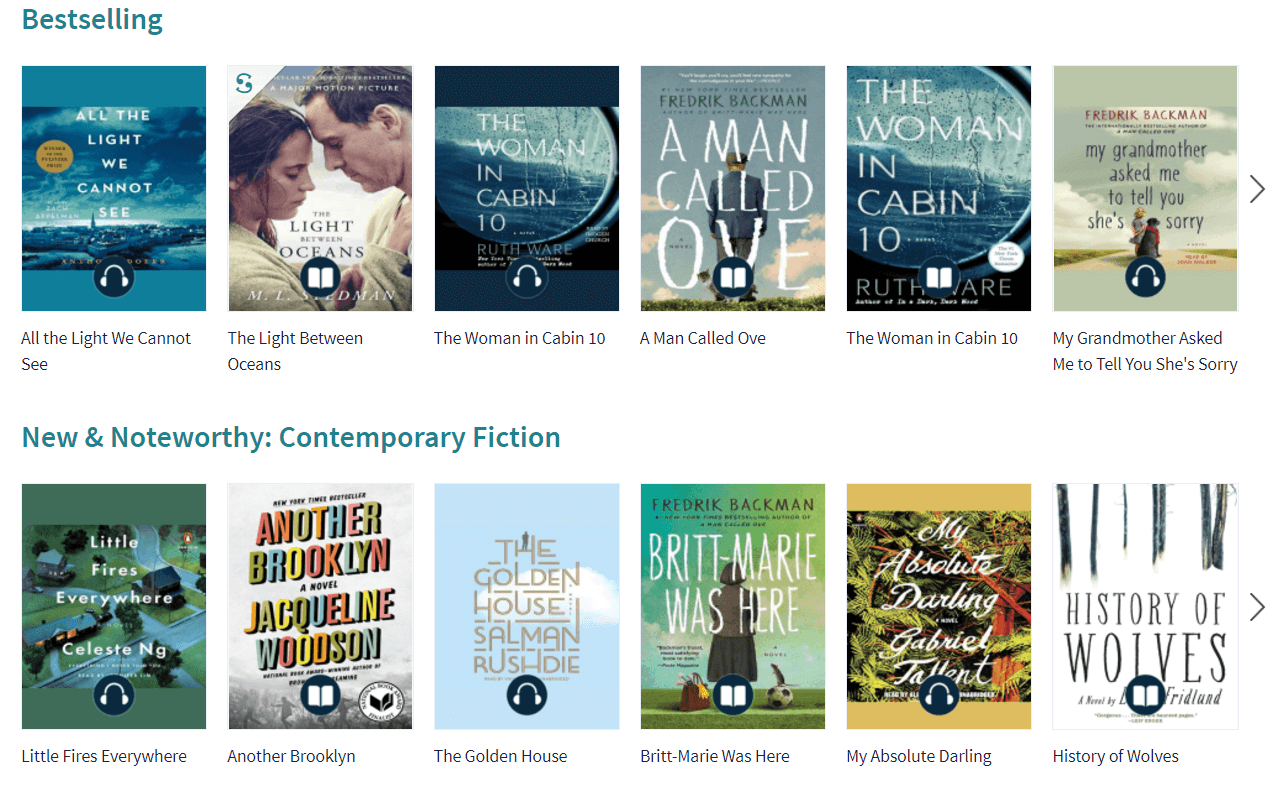 And now for the books I've saved and used credits on. You can see quite a few newer releases here. I try to save my credits until I reach the maximum rollover, so I always have some available for myself in case I suddenly NEED to read something and don't want to buy it outright.
The Hillary book was there the day it was released! You can see a mix of audiobooks and ebooks here too.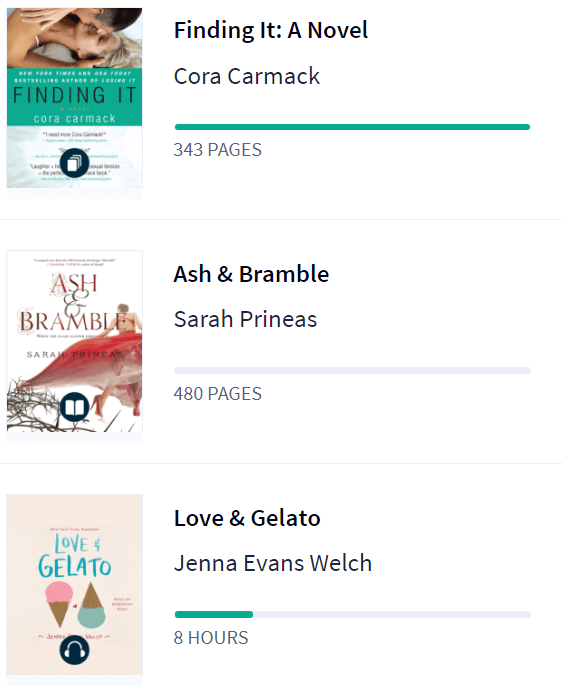 Why it's worth it
(1) Do the math. For $10 per month, you get a total of 4 book credits. (This obviously doesn't include the other ones you get for free included in the general membership.) One of those credits is an audiobook, which is wild considering how much audiobooks cost… especially compared to Audible. So, you get 4 books for $10, which is $2.50 per book.
(2) You essentially own the books you use credits for. Much like Audible, you can reread or re-listen to a book a million times through Scribd, if you use a credit on it. It's almost exactly like buying an ebook or audiobook yourself for your Kindle or phone. You pretty much own it; you just have to use the Scribd app to read or listen to it. You can revisit it just like if the book was on your shelf.
(3) New releases and bestsellers are widely available. I often find that it's a challenge to get some of the newer releases or super popular books on subscriptions like these. I can never get really new releases on Hoopla and hate waiting for Overdrive holds. I know they're both free, but I like the pricing of Scribd for what you get. The fact that I downloaded Hillary Clinton's new book from Scribd the day it was released for essentially $2.50 is unbelievable to me.
(4) You can pause your membership whenever you want. If money is tight or you're not using it that much, you can pause your membership for a certain amount of time and come back to it. When I'm on a roll with Hoopla or something else, I pause Scribd and pick it up again later.
Possible Downsides
(1) How you read the books could be a problem for you. I'm not sure how you guys read ebooks, but I prefer to use my Kindle Paperwhite. That means I can only use books and don't have any apps available. If you have a Kindle Fire or read on your iPad, you're golden here. I have to use my iPad to read ebooks on Scribd. I definitely don't mind because I just got a new iPad finally and it actually works, but just be warned: if you have just a book-oriented Kindle with no apps, you'll have to use your phone or tablet instead.
(2) Check out the selection first. It's hard to know for sure if something like this will actually work for you. Definitely browse through their selection and see if you like anything! Why spend money on something if you don't? Think about books you want to read and haven't bought yet, then search for them on here. I do this all the time to make sure I have a good selection when the time comes.
Bottom Line
For me, Scribd continues to be worth it. For less than $10 a month, I get 4 books… including one audiobook. If I want another audiobook, I can buy it for $13, which is cheaper than having an Audible credit for me. As long as the selection remains current and I can go on there for books when I want to be a little cheaper, I'll keep Scribd around. If you're thinking of trying it out, use my link here and we both benefit!
Related Posts