I hope you're ready for even MORE (x2 basically) unreleased books I'm super excited about! Back in March, I talked about some other new and upcoming books I was excited for and then I also shared books that aren't releasing for a loooong time but I wanted them immediately. I also did another installment in November. I've been trying to highlight newer and upcoming releases (both in the far future and the near future) lately because I have a lot of fun putting bookish lists together and never doing anything with them. I always love adding new books to my TBR and creeping on other people's posts like this! Without further ado, here are some more upcoming releases (2017 books that now have cover art) that I need.
180 Seconds by Jessica Park • April 2017
This book involves a social experiment where you have to spend 180 seconds with someone. Naturally, the MC and the guy hit it off and you wonder what will happen next. I've read articles about dating and how if you maintain eye contact for a certain amount of time then ask specific questions, it helps you fall in love? I think that premise is what intrigues me about this book!
Margot & Me by Juno Dawson • January 2017
The premise of moving to her grandmother's (Margot) house for a few months and having to deal with a new school is usually appealing enough for me. However, the MC then finds her grandmother's diary from the 1940s and uncovers a whole bunch of hidden secrets than end up affecting HER life.
Letters to the Lost by Brigid Kemmerer • April 2017
Anything involving letters is usually going to win me over. In this one, the main character writes letters to her dead mother and leaves them on her grave. The ~bad boy~ who has to work at the cemetery reads them and responds, so the two start to create a connection. GIMME THAT.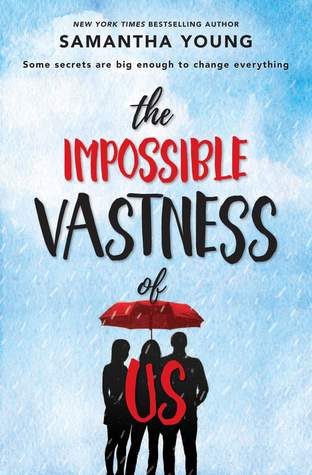 The Arsonist by Stephanie Oakes • August 2017
Two teens from today solve a murder that happened in 1989 by using clues from the girl's diary. It sounds so fascinating! Anything that ties past to present with that is going to end up on my list. Also, apparently, you can add "diary" to the list of read-bait terms I follow like a weenie. Also? The two MCs don't know each other; a mysterious package (probably the diary, just a hunch) brings them together to solve the mystery. Love it.
The Impossible Vastness of Us by Samantha Young • June 2017
I don't know why but books where people get too close and ~secrets~ are revealed also end up right on my list. All of the elements about moving across the country to live with a new stepfamily, uncovering secrets about the golden couple of the school (aka her stepsister and a boy named Finn), and getting a bit too close to everyone… sign me up for that too. I love secrets!
Changes in Latitude by Jen Malone • July 2017
This may actually be my most anticipated 2017 book? I didn't even see this one when I put together my post about new-to-me authors I'm excited to read more books by (I think I did my post a little too early and this was revealed after I made it already). Her debut was fluffy adorable perfection and this book seems to be the same! A girl and her family travel the West Coast on a boat and lots of THINGS HAPPEN THAT I NEED TO SEE.
The Wonder of Us by Kim Culbertson • April 2017
When one half of a best-friend-duo moves overseas for school, keeping in touch isn't as easy as they thought it would be. They fight and don't speak for a while, until one suggests a friendship trip – six countries together in two weeks. They have secrets to unveil and sights to see. I love any book involving international travel and traveling around to different countries will make it on my TBR, but adding in a broken friendship that needs to be saved makes it sound even better.
Bombshell by Rowan Maness • July 2017
This premise sounds similar to quite a few books coming out in the next year or two. Basically, a girl makes up fake identities online and uses them to avoid boredom in her hometown. She starts getting anonymous messages that someone knows who she is, and allllll of those lies and alternate selves are going to come crashing down. I know books about lying can bug me, so we'll see. I'm still excited for some reason.
If Birds Fly Back by Carlie Sorosiak • June 2017
First of all, this cover is really cool. Second of all, the premise sounds even better. Linny and Sebastian have different reasons for obsessing over disappearances. They come together to investigate the disappearance and then reappearance of one of their favorite authors. I like the comparison to Emery Lord but I didn't enjoy the Jandy Nelson book I read, so we'll see where this book falls on that spectrum!
The F Word by Liza Palmer • April 2017
I know I still have all of Palmer's backlist to read except for one of my FAVORITE BOOKS EVER, Nowhere But Home. I love the sound of this book though! Her name made me add it to the TBR, but this line in the synopsis cemented it for me: "When Ben Dunn, Olivia s high school arch nemesis and onetime crush, suddenly resurfaces…" YES second chance at love with a little love-to-hate? GIVE ME IT.
Wild Beauty by Anna-Marie McLemore • September 2017
This story sounds very whimsical and interesting, but the cover is what grabbed me instantly. I'm pretty obsessed with it. I haven't read anything by this author yet but always get drawn to sentences like "two characters who are drawn together by fate—and pulled apart by reality." Magical realism has intrigued me lately so I'm excited to see what happens with this one.
Moxie by Jennifer Mathieu • September 2017
Anything involving feminism is going to be high on my TBR, obviously. We need books like this so teens get into the movement ASAP! I wish I knew more about it in high school instead of just assuming everything was perfect. (College really opened me up to feminism, in case you couldn't tell.) This reminds me a little bit of The Revenge Playbook, where girls come together to combat sexism in the school.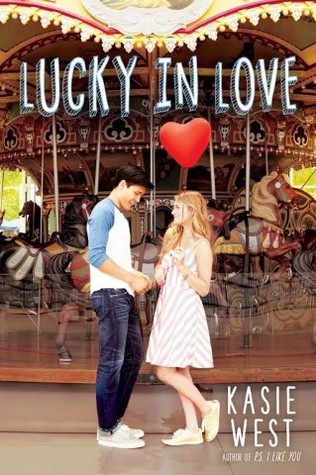 You Don't Know Me But I Know You by Rebecca Barrow • August 2017
I'm obsessed with the script on this cover, first of all. I don't read books about pregnancy because it doesn't interest me much, but I have to say… I'm curious about this one. The main character was adopted and has an old letter from her biological mom just waiting to be read. She has to make some big decisions about this baby, like her bio mom did seventeen years ago. Intriguing!
In Some Other Life by Jessica Brody • August 2017
As you know, I'm a fan of any kind of book involving parallel lives or choices or alternate universes. In this one, the MC turns down her acceptance into an elite school in order to stay with her boyfriend. When she catches him cheating on her, she wonders how her life would have been different if she did go to that school instead. She hits her head and wakes up in that alternate reality. Yessss.
Lucky In Love by Kasie West • July 2017
I suppose this is a no-brainer because I love Kasie West, but this synopsis has me so intrigued. I had WINDFALL on my list last time because I love the idea of a teenager winning the lottery and seeing how their life changed. Lottery + Kasie West? Automatically added to the TBR. This book and the previous one listed here are en route to me because I have great friends too <3
Related Posts