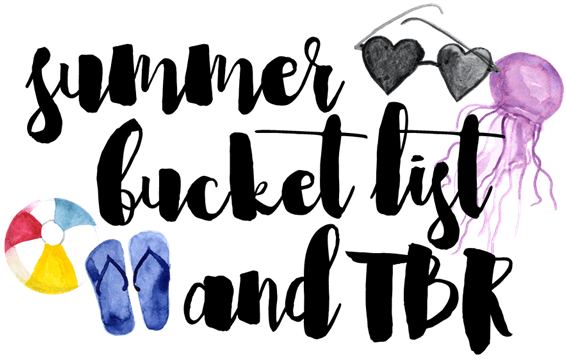 When I saw Rachel's summer bucket list post a few weeks ago, I needed to incorporate some of that into my Summer TBR post that I was planning! I tend to have a lot of summer ideas and then never follow through with them, so this is me holding myself accountable! I have some bookish goals and some personal ones. Then, of course, you'll see my TBR list for the summer.
Read the summery books I planned to read last year
As you can tell from the TBR at the bottom, I have some plans to read reaaaally summer-oriented books. There's nothing like reading a book that takes place on a beach and/or during summertime than in the actual summertime. I made a TBR last year and this year for my beach reads but, as usual, I'm terrible with TBR lists.
Go to the Book Barn
I adore the Book Barn but it's about an hour and a half away from me, so I don't go too often. I actually have some books to sell to them so I really should make that a priority before the summer gets too hot. (Wishful thinking.) We previously enjoyed the Niantic Lobster and Craft Festival and went to the Book Barn after, so maybe we can do that again this year. That ticks off another item on my bucket list too. 😉
Sit on the porch and read more often
One of the main reasons we moved from our old apartment to our current apartment is because I was in desperate need of an outdoor space. We lived on the second floor and didn't have a porch at all, so I'd have to walk down and go sit on the grass sometimes. I love that our place has a great porch but I don't utilize it as much as I should. During the warm weather, I love to read outside with my coffee before work instead of staying in bed.
Have a Books-a-Million day
The nearest BAM is actually an hour or so away from us too, much like the Book Barn, so we usually spend a whole day in that area. There's a Jersey Mike's Subs place down there that we love. Last time we went it was closed for construction, so we'll definitely be having a BAM/Jersey Mike's day sometime soon! I love BAM more than most other stores because they have a lot of fun fandom things, a good selection of comics, and great sales.
Finish my Sarah Dessen reread
I started rereading Sarah Dessen last summer because they're the quintessential summer books for me. I plan to finish my reread this year and put together an end-of-summer wrap-up about her books, ranking my favorites and discussing the whole collection. The beginning of that post has been in my drafts since last summer, so it's a major goal to finish that off this year! (I'll also look for contributors, so keep your eyes peeled if you love Dessen.)
Get up-to-date on Throne of Glass before the new book
I just started my somewhat-binge-read of the ToG series this past week. I have some copies as audiobooks, some ebooks, and some I have no copies at all. It's definitely going to be a weird mix of reading experiences for me! However, I plan to binge and get up-to-date on the entire series before the next book comes out in September. It'll be nice to have some fantasy in-between all of the summery contemps.

Go on at least one other beach vacation
We loved our trip to Hilton Head Island over Memorial Day weekend, but we need more beach time. We're thinking of a lot of places next – some closeby and some farther. I really want to go to Cape Cod but we may not be able to until September for my birthday. I also want to do Lake George or Hampton Beach or even Virginia Beach. We'll see! Hopefully a nice longer weekend away will happen soonish.
Visit Boston and/or NYC once
We've been planning to hit the cities sometime this summer, even just for a day. They're both close to me (Boston is an hour and a half and NYC can be around 2-3 hours depending on how you travel), so we like to go at least once a year? In any case, I think we want to do an overnight in the city at some point. I'll definitely visit my friend that lives in Boston hopefully in a week or two, but it'll be fun to go with Chris again soon.
Buy more dresses
I needdddd more dresses. Old Navy has some major sales all the time for dresses and I've taken advantage a few times already since springtime. I definitely want to buy some more because they're so easy for work and the weekends. Cute but usually casual and always weather-appropriate!
Go to a festival, fair, and/or carnival
We love fairs. A lot. Our town has a somewhat lame one in September but we like to head to other areas and check them out too. Last year we went to the Woodstock Fair and I mentioned earlier we've been to one in Niantic. Most of them are in the late summer or early fall, but a lot of beach towns near-ish to us have them in the summer. I need to find a master list to see where and when we can go!
Finish applying to grad school
Surprise? I started the application process for the one school I want to go to and just need to get a few more things in line first. I'm really excited to hopefully get started with a Masters program. My goal is to eventually be a marketing consultant of some kind and take on different contract assignments. We'll see how things fare in general, but I'm looking forward to what may come.
Spend time with friends and plan beach trips
We've been less hermit-like lately, but there are still times we need to get out a little more. I honestly don't love the beach, even though I've talked about it a lot here, but I always do enjoy sitting in the shade with a book. There are lots of nearby beaches in CT and RI that we should go to with friends.
Have lobster rolls 10 times (!)
I love lobster rolls and always feel like I don't eat them enough when I have the chance. My friend's father has a great little deli and seafood shop with surprisingly cheap lobster rolls, so Chris and I try to go whenever we can. I love them from little seafood restaurants, delis, D'Angelos, and even grocery stores. My goal is to have at least 10 lobster rolls from somewhere throughout the summer.

I have a mix of books here to read over the next few months! Some are summery books that I've been putting off for some reason. There are quite a few ARCs (both summer-oriented and not) that I'm really looking forward to reading. I also have library books to read before they're due soon. I have a few new books on my shelves that I've been dying to read, as well as a Book Buddies read.
Summery Books
ARCs to Read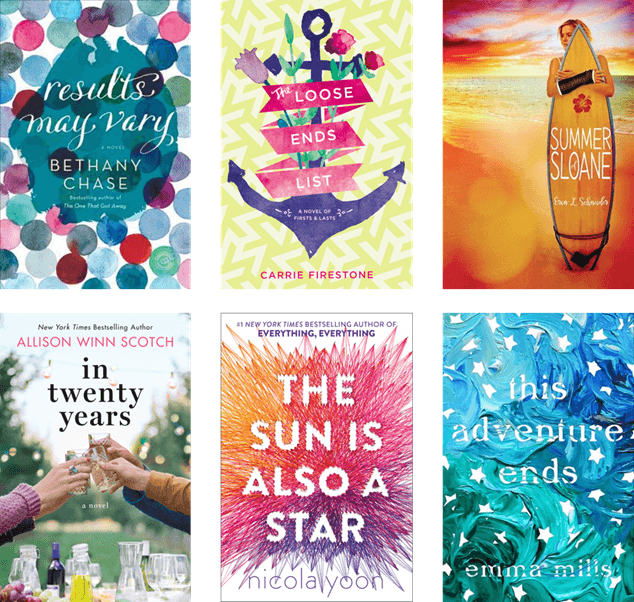 Library and Other Books
Related Posts