I wrote a lot of these posts back before 2017 and it was fun to share books I was super excited for. I include these sometimes  when I talk about books I added to my list, but not to this extent! I have plenty of fresh releases to add to your TBRs, folks. I'm only including books that have cover art because it just makes my life easier. As usual, I won't be including books I have review copies for right now.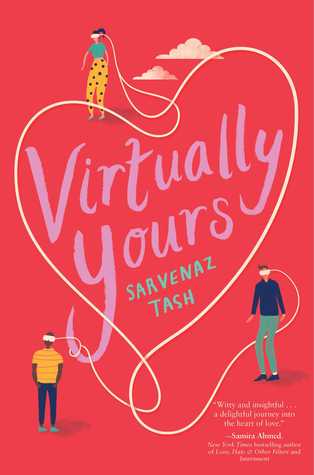 Last Girl Lied To by L.E. Flynn | I didn't need to read the synopsis to know that I wanted to read this book. I loved Flynn's debut (under a slightly different version of her name). However, the summary definitely helps 😉 I'm a sucker for books where the character may have disappeared instead of died, all of the mysteries involved in finding out the truth, etc. GIVE ME IT. (I'm in the blog tour for this one next month – eeek!)
A Good Girl's Guide to Murder by Holly Jackson | Ugh yes please. I was a sucker for the Serial podcast just like everyone else. Cases that are "closed" that may not actually be solved correctly? Sign me up. This story involves the lead character investigating a murder (for a school project) that occurred in her small town five years earlier… and discovering that it may not be as solved as they all think.
Virtually Yours by Sarvenaz Tash | Another author where I will add their books to my TBR regardless. This cover is legit frame-worthy too! AND you can add in the fact that this takes place during college… Super duper sold on this. The premise involves a virtual reality dating service that leads her to her ex AND her best friend.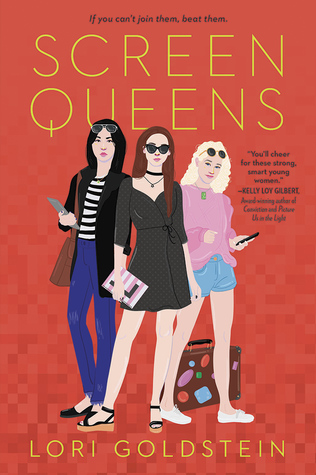 Screen Queens by Lori Goldstein | "The Bold Type meets The Social Network" as the first line of the synopsis? Sounds good to me, thank you. The story centers around three badass girls who want and need to break into the male-dominated tech world, and that starts with vying for a prestigious summer internship via techy competition.
Hungry Hearts edited by Elise Chapman and Caroline Tung Richmond | I'm a sucker for anthologies lately! I'm not sure why – I think I just like the idea that there are 10-15 short stories to dive into. It makes breaking the book up easier. But I digress! This anthology is about FOOD and the intersection of that with family, culture, and more. The stories are interconnected too!!
Technically, You Started It by Lana Wood Johnson | I love secret pen pal situations and this one seems so good – the main character thinks that she knows which person is texting her (that she's falling for) but really she has the wrong guy with the same name… someone who she hates in real life.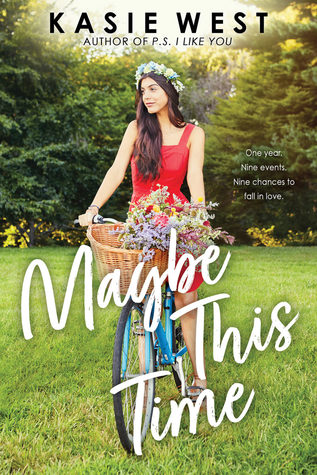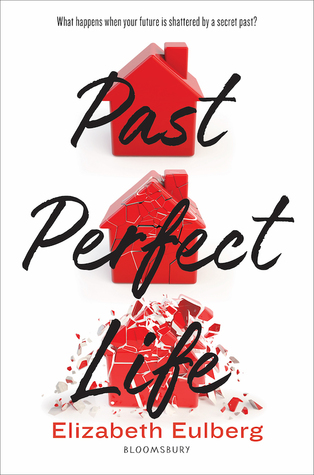 Me, Myself, and Him by Chris Tebbetts | I can't lie – I was sold on this book when I saw that it was a parallel choice / universe book, where there are two alternate timelines being played out. I got nervous when I got to the line about religion at the end of the synopsis, so I may need others to vet this out for me before I read it.
Maybe This Time by Kasie West | I can't imagine there will ever be a day that a Kasie West book doesn't end up on my TBR. It's just not feasible for me, no matter how ~old~ I get. The female MC works for the local florist and the male love interest helps his chef father, so the story takes place over the course of a year, where some hate-to-love happens over various events in town.
Past Perfect Life by Elizabeth Eulberg | This seems like such an intriguing story. The main character learns, through filling out college applications, that she's been living under a different name for her whole life. What does this mean for her relationship with her father? What secrets is he hiding? Who is she really?
Just My Luck by Jennifer Honeybourn | I love that the MC works at a ritzy hotel… and steals from the guests. I also love that she meets an out-of-towner, a kind of person she vows never to fall for, aaaand inevitably falls for him. The "string of misunderstandings" in the synopsis makes me a bit nervous but we'll see how it shakes out.
The Year They Fell by David Kreizman | I've said time and time again how much I tend to enjoy books where people (especially strangers, or people who USED to be best friends) come together under unique circumstances. This story follows five teens whose parents died in the same plane crash and have to deal with the ramifications together.
Truly Madly Royally by Debbie Riguad | Guys, I don't know what's come over me. I'm suddenly interested in books involving royals? Clearly I prefer the fictional version, but still. This one is about a normal girl heading to a summer program, where she meets an island prince and is thrust into the spotlight.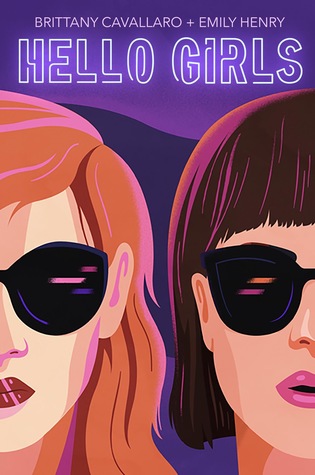 Hello Girls by Brittany Cavallaro and Emily Henry | I've enjoyed Cavallaro's books so far and Henry's are ALL on my TBR, so this is an exciting team-up! The cover is incredibly fierce as well. The two girls met outside of a police station on the night they debated turning their families in for various crimes.
How to Hack a Heartbreak by Kristin Rockaway | And now begins the segue into adult fiction titles for this post! This story sounds like a lot of fun: a helpdesk tech creates an app that allows users to log dating harassers in one spot, so women don't have to keep dealing with the dick pics. Naturally, she ends up in over her head.
Never Have I Ever by Joshilyn Jackson | The one adult mystery on here, but I'm so drawn to it! One random book club night, a new member joins and really… livens things up… with her version of Never Have I Ever. The ladies find themselves spilling secrets, which leads to some blackmailing and an endless "war of hidden pasts and unearthed secrets."
New Orleans Rush by Kelly Siskind | Bring on alllll the illustrated covers, baby! This new trend (especially for adult contemporary romance) is right up my alley. This story sounds adorable too. The MC works for a magician and inevitably falls for him. So unique and fun!
Fix Her Up by Tessa Bailey | I mean… come on. This book is about a home renovation business, party planning business, an ex-baseball player, FAKE DATING, and house flipping. Of course this will be on my TBR. It's also the first book in a new series!
The Right Swipe by Alisha Rai | Another contemporary companion series with an adorable illustrated cover. Yes, please. The first book, here, is about two rival dating app creators. I'm also a sucker for the ex-professional-sports-player trope, as evidenced in the previous book I mentioned too.
Related Posts