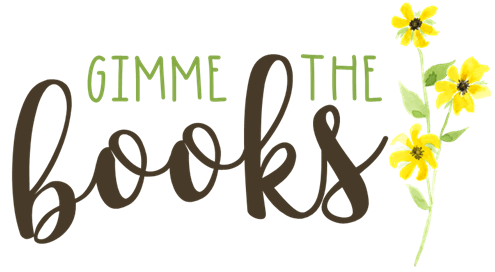 I've written a few posts to talk about books I'm super excited about that haven't been released yet, but I felt like adding to that title repeatedly like I had been doing was a bit much. See early posts here: 1, 2, and 3. I decided to make this into a realistic regular feature where I do kind of a Waiting on Wednesday wrap-up post for when I add books to my TBR and "jazzed up for this" Goodreads shelf.
---
Pub date: February 5th 2019
Synopsis: Ellery Corcoran has never been to Echo Ridge, but she's heard all about it. Her aunt went missing there at age seventeen, and five years ago the town became notorious when its Homecoming Queen was killed. Now Ellery has to move there with a grandmother she barely knows.

Malcolm Kelly grew up in the shadow of the Homecoming Queen's death, his older brother the prime suspect. His mother's remarriage vaults the Kellys into Echo Ridge's upper crust—but nobody has forgotten what Malcolm's brother might have done.

The town looks picture perfect, but it's hiding secrets. Before senior year even begins, someone's declared open season on Homecoming. They've promised to make the dance as dangerous as it was five years ago. And, almost as if to prove it, another girl goes missing.

Ellery and Malcolm, the last people to see her, are on a hunt for the truth. But the thing is, secrets are dangerous—and knowing them can be the most dangerous part of all.
My thoughts: It's no secret that I LOVED McManus's debut. I'm really excited  to see what she comes up with next! I've definitely been on a mystery kick lately. The whole concept of a town with "hidden secrets" always intrigues me and makes it onto my TBR. It seems like a different kind of story compared to her first, which I'm glad about!
---
Pub date: November 1st 2018
Synopsis: This definitive retrospective of Friends incorporates interviews, history and behind-the-scenes anecdotes to offer a critical analysis of how a sitcom about six twentysomethings changed television forever

When Friends debuted in 1994, no one expected it to become a mainstay of NBC's "Must See TV" lineup, let alone a global phenomenon. In the years since, Friends has gone through many phases of cultural relevancy, from prime-time hit to Ô90s novelty item to certified classic. Ross, Rachel, Monica, Chandler, Joey and Phoebe have entered the pantheon of great television characters, and millions of people around the globe continue to tune in or stream their stories every day.

I'll Be There for You is the definitive retrospective of Friends, exploring all aspects of the show from its unlikely origins to the elusive reasons why we still watch it. Journalist and pop culture expert Kelsey Miller relives the show's most iconic moments, analyzes the ways in which Friends is occasionally problematic and examines the many trends it inspired, from the rise of coffee-shop culture to "Friendsgivings" to the ultimate Ô90s haircut, The Rachel.

Weaving incisive commentary, revelatory interviews and behind-the-scenes anecdotes involving high-profile guest stars, I'll Be There for You is the most comprehensive take on Friends, and the ultimate book for fans everywhere.
My thoughts: Obviously Friends is one of my all-time favorite TV shows things in the WORLD so I'm excited to check this out. It has really lasted and endured over the years, with countless young people catching on even though it ended before some of them were born (ugh). While there are many problematic elements that were "okay" in the 1990s/early 2000s, the show holds up otherwise.
---
Pub date: October 16th 2018
Synopsis: In this enchanting sequel to the number one bestseller The Five People You Meet in Heaven, Mitch Albom tells the story of Eddie's heavenly reunion with Annie—the little girl he saved on earth—in an unforgettable novel of how our lives and losses intersect.

Fifteen years ago, in Mitch Albom's beloved novel, The Five People You Meet in Heaven, the world fell in love with Eddie, a grizzled war veteran- turned-amusement park mechanic who died saving the life of a young girl named Annie. Eddie's journey to heaven taught him that every life matters. Now, in this magical sequel, Mitch Albom reveals Annie's story.

The accident that killed Eddie left an indelible mark on Annie. It took her left hand, which needed to be surgically reattached. Injured, scarred, and unable to remember why, Annie's life is forever changed by a guilt-ravaged mother who whisks her away from the world she knew. Bullied by her peers and haunted by something she cannot recall, Annie struggles to find acceptance as she grows. When, as a young woman, she reconnects with Paulo, her childhood love, she believes she has finally found happiness.

As the novel opens, Annie is marrying Paulo. But when her wedding night day ends in an unimaginable accident, Annie finds herself on her own heavenly journey—and an inevitable reunion with Eddie, one of the five people who will show her how her life mattered in ways she could not have fathomed.

Poignant and beautiful, filled with unexpected twists, The Next Person You Meet in Heaven reminds us that not only does every life matter, but that every ending is also a beginning—we only need to open our eyes to see it.
My thoughts: I'm one of those weenies who lovedddd THE FIVE PEOPLE YOU MEET IN HEAVEN. I thought it was a really heartwarming story about how lives can be connected in ways people don't fully understand. It's one of my favorite topics to read about, for sure, so you can bet I'll be reading this sequel.
---

Pub date: October 2nd 2018
Synopsis: The day Raquel has been dreading for months has finally arrived. Sasha, her best friend in the whole world — the best friend in the whole world — has died of cancer. Raquel can't imagine life without her. She's overwhelmed and brokenhearted.

And then a letter from Sasha arrives. Has she somehow found a way to communicate from the afterlife?

In fact, Sasha has planned an elaborate scavenger hunt for Raquel, and when she follows the instructions to return to Sasha's grave, a mysterious stranger with striking eyes is waiting for her. There's a secret attached to this boy that only Sasha—and now Raquel—knows.

This boy, Elijah, might be just what Raquel needs to move on from her terrible loss. But can Raquel remain true to herself while also honoring her friend's final wish?
My thoughts: I seriously enjoy any books involving some kind of scavenger hunt, bucket list, and/or mystery list of items… especially if they were left by someone who passed away. This seems right up my alley for sure. The cover is also super adorable so you know that helps.
---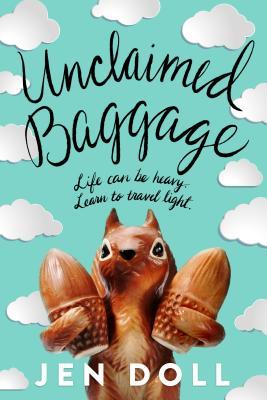 Pub date: September 18th 2018
Synopsis: Doris–a lone liberal in a conservative small town–has mostly kept to herself since the terrible waterslide incident a few years ago. Nell had to leave behind her best friends, perfect life, and too-good-to-be-true boyfriend in Chicago to move to Alabama. Grant was the star quarterback and epitome of "Mr. Popular" whose drinking problem has all but destroyed his life. What do these three have in common? A summer job working in a store called Unclaimed Baggage cataloging and selling other people's lost luggage. Together they find that through friendship, they can unpack some of their own emotional baggage and move on into the future.
My thoughts: I also love books where people are pulled together in summer jobs. I have so many fond memories of working at my town's grocery store; I love reading about those with similar experiences. The store here is about selling unclaimed luggage from people… which is unique and awesome.
---
Ghosted by Rosie Walsh
Pub date: July 24th 2018
Synopsis: Seven perfect days. Then he disappeared. A love story with a secret at its heart.

When Sarah meets Eddie, they connect instantly and fall in love. To Sarah, it seems as though her life has finally begun. And it's mutual: It's as though Eddie has been waiting for her, too. Sarah has never been so certain of anything. So when Eddie leaves for a long-booked vacation and promises to call from the airport, she has no cause to doubt him. But he doesn't call.

Sarah's friends tell her to forget about him, but she can't. She knows something's happened–there must be an explanation.

Minutes, days, weeks go by as Sarah becomes increasingly worried. But then she discovers she's right. There is a reason for Eddie's disappearance, and it's the one thing they didn't share with each other: the truth.
My thoughts: Jamie listed this on her summer reads post recently and it definitely caught my eye. It comes out later this summer, unlike most of the other books on here, but I wanted to share it regardless. I'm intrigued to learn what the truth is and why Eddie has disappeared. I'm a huge "missing persons cases" buff via podcasts and YouTube, so I hope there are some of those classic elements involved in this contemporary.
---

Pub date: January 8th 2019
Synopsis: Crush: a strong and often short-lived infatuation, particularly for someone beyond your reach…

… If Darcy Barrett hadn't met her dream man when she was eight years old, the rest of the male population wouldn't be such a let-down. No one measures up to Tom Valeska, aka the best man on Earth, not in looks, brain or heart. Even worse is the knowledge that her twin brother Jamie saw him first, and claimed him forever as his best friend.

Tom's off limits and loyal to her brother, 99%. One percent of Tom has had to be enough for Darcy, and her adoration has been sustained by his shy kindness. And if she's honest, his tight t-shirts.

Now Darcy's got three months left to get her life together, before her twin insists on selling the tumble-down cottage they inherited from their grandmother. By night, she's working in a seedy bar, shooting down lame pickups from bikers. By day, she's sewing underwear for her best friend and wasting her award-winning photography skills on website shots of pens and novelty mugs. She's enjoying living the messy life, and a glass of wine or ten… until that one night, when she finds a six-foot-six perfect package on her porch.

Tom's here, he's bearing power tools—and he's single for the first time in a decade.

As a house flipper extraordinaire, Tom has been dispatched by Jamie to give the cottage a drastic facelift that will result in a ton of cash. Darcy doesn't appreciate Tom's unsentimental approach to knocking down walls, and he really, really doesn't approve of her current burnout boyfriend. They can't be in the same room together without sparks flying- and it's not the faulty wiring. One bedroom wall separates them at night, and even that's looking flimsy.

Will Tom ever see Darcy as anything other than a little-sister obstacle to get around? And can she stand up to her most formidable opponent—her twin? This time around, she's determined to make Tom Valeska 99 percent hers, and he's never managed to say no to her yet…
My thoughts: Full disclosure, I don't even care what the synopsis is for this book. I LOVEEED her last book, THE HATING GAME, and decided I would probably read whatever she wrote going forward. Adding in the book's summary though? I'm even more excited. I love the whole "brother's best friend" unrequited crush trope and this sounds so incredibly good.
---
Cover-less Excitement
Pub date: 2019 | Synopsis: Zareen Jaffery at Simon & Schuster has bought world rights to Sarvenaz Tash's Virtually Yours, a futuristic rom-com about a college freshman who tries out a virtual reality dating app, only to be matched up with the high school ex she's still not over. Publication is tentatively set for spring 2019.
Pub date: 2019 | Synopsis: Pitched as 10 Things I Hate About You meets Ferris Bueller's Day Off. Two sisters fulfill their pact to spend an epic day together before one leaves for college, but when a secret is revealed it will either bring them closer or pull them apart for good. Publication is scheduled for fall 2019.
Pub date: January 1st 2019 | Synopsis: "Game of Thrones meets Gossip Girl." The novel set in a fantasy kingdom follows a princess and a wannabe princess who are both willing to do whatever it takes to become queen.
Pub date: 2019 | Synopsis: Willa and Taylor were supposed to spend the summer after high school sailing from Ohio to Key West with their best friend, Finley. But Finley died before graduation, leaving them with a 25-foot sailboat, a list of clues leading them to destinations along the way, and a friendship that's hanging by a thread. Now, Willa and Taylor have two months and 2,000 miles to discover how life works without Finley and to decide if their own friendship is worth saving.
Pub date: 2019 | Synopsis: Pitched as The Holiday meets My Big Fat Greek Wedding, the story is about a girl who breaks up with her boyfriend before the holidays and finds herself set up by her family, all eager to help mend her broken heart, on 10 blind dates over 10 days. Publication is scheduled for fall 2019.
Related Posts