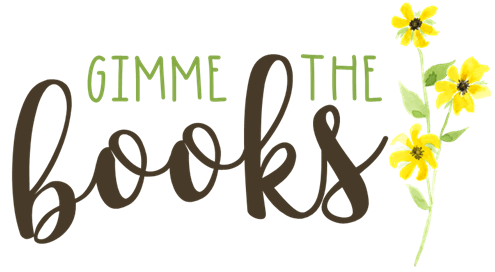 I've written a few posts to talk about books I'm super excited about that haven't been released yet, but I felt like adding to that title repeatedly like I had been doing was a bit much. See early posts here: 1, 2, and 3. I decided to make this into a realistic regular feature where I do kind of a Waiting on Wednesday wrap-up post for when I add books to my TBR and "jazzed up for this" Goodreads shelf.
Upcoming Mystery, Thriller, and Suspense Novels
These posts are usually more general but my last one (fluffy-ish contemporary fiction) got me inspired to do some genre-based ones as well. I've been reading a LOT more mystery books of all kinds: adult mystery light romance, thriller/suspense… you name it. I decided to highlight some books in that area here!

You Owe Me a Murder
by Eileen Cook
Goodreads | Release date: March 5th 2019
Seventeen-year-old Kim gets more than she bargained for when she is set up for murder. Perfect for fans of One of Us is Lying, E. Lockhart, and Gillian Flynn.

17-year-old Kim never expected to plot a murder. But that was before her boyfriend dumped her for another girl. Now, Kim's stuck on a class trip to London with him and his new soulmate and she can't help wishing he was a little bit dead, even if she'd never really do that.

But when Kim meets Nicki, a stranger on the plane who's more than willing to listen to Kim's woes, things start to look up. Nicki's got a great sense of humor, and when she jokes about swapping murders, Kim plays along—that is, until Kim's ex-boyfriend mysteriously dies.

Blackmailed by Nicki to fulfill her end of the deal, Kim will have to commit a murder or take the fall for one.
I still haven't gotten around to reading WITH MALICE, even though I have been meaning to for years now. I like the sound of this one! It's so creepy that a literal stranger would go through with murdering someone for you and then expect you to return the favor. SO WILD. I actually ended up with this one for review and I feel like my mystery-binge-lover right now is going to read it soon!
---
The Truth About Keeping Secrets
by Savannah Brown
Goodreads | Release date: March 7th 2019
Sydney's dad is the only psychiatrist for miles around their small Ohio town.

He is also unexpectedly dead.

Is Sydney crazy, or is it kind of weird that her dad – a guy whose entire job revolved around other peoples' secrets – crashed alone, with no explanation?

And why is June Copeland, homecoming queen and the town's golden child, at his funeral?

As the two girls grow closer in the wake of the accident, it's clear that not everyone is happy about their new friendship.

But what is picture perfect June still hiding? And does Sydney even want to know?

THE TRUTH ABOUT KEEPING SECRETS is a page-turning, voice led, high school thriller.
I like when suspenseful books like this don't put very much in the synopsis. It leaves SO much of the book a mystery for the reader to be intrigued by, and then want to read the book. I'm really curious to see how this one unfolds and what the final cover will look like!
---
Easy Prey
by Catherine Lo
Goodreads | Release date: October 16th 2018
Only three students had access to a teacher's racy photos before they went viral. There's Mouse, a brainy overachiever so desperate to escape his father and go to MIT that he would do almost anything, legal or not. Then there's Drew, the star athlete who can get any girl's number—and private photos—with his charm but has a history of passing those photos around. And finally there's Jenna, a good girl turned rebel after her own shocking photos made the rounds at school last year, who is still waiting for justice. All three deny leaking the photos, but someone has to take the fall. This edgy whodunit tackles hot-button issues of sexting and gossip and will have readers tearing through the pages to reach the final reveal.
I don't love books that advertise "hot-button issues" like this because it makes me think it'll be too preachy, but I'm hoping that this one is really more of a thriller. I want to be "tearing through the pages to reach the final reveal" dude! I love that the story really only has three suspects because you THINK you'll figure out it but you probably won't.
---
Solace Island
by Meg Tilly
Goodreads | Release date: November 6th 2018 
A contemporary novel with a strong suspense element from Oscar-nominated actress Meg Tilly set on a peaceful island village in the Pacific Northwest.

Dumped on the eve of her wedding and looking for a quiet place to lick her emotional wounds, Maggie Harris joins her sister on Solace Island, where she hopes to recover from the stunning betrayal. At first, Maggie resists Eve's impassioned argument about relocating permanently so the sisters can open their own local bakery. What she definitely doesn't need on her road to recovery are Eve's efforts to fix her up with their mysterious and alluring neighbor, Luke Benson–even if he is incredibly handsome and desirable.

Just as Maggie starts to get comfortable in her new surroundings, a car tries to run her down in the middle of the street. If it weren't for Luke's extremely quick reflexes, Maggie could have been killed, leading her to wonder just who exactly Luke Benson really is…

Luke thought he'd left the violence of the high risk security world behind. But he can't stand by while Maggie's life is threatened. Luke will do anything to keep her safe–even moving Maggie and her sister into his house with its state-of-the-art security features. But with the secrets between them and an unknown threat stalking her heels, Luke will have to think fast to prove to Maggie that she can trust him with her life–and with her heart.
You can see from the first line that it's a contemporary novel with a "strong suspense element," so I think that counts here. I don't read many legit murder mysteries or horror books, so I typically gravitate toward something contemporary with suspense/mysterious elements thrown in. I love the sound of this one – the island setting, opening a bakery, a mysterious neighbor…
---

Two Can Keep a Secret
by Karen M. McManus
Goodreads | Release date: January 8th 2019
The New York Times bestselling author of One of Us Is Lying, Karen M. McManus, is back with an all-new, page-turning mystery perfect for fans of Riverdale!

Echo Ridge is small-town America. Ellery's never been there, but she's heard all about it. Her aunt went missing there at age seventeen. And only five years ago, a homecoming queen put the town on the map when she was killed. Now Ellery has to move there to live with a grandmother she barely knows.

The town is picture-perfect, but it's hiding secrets. And before school even begins for Ellery, someone's declared open season on homecoming, promising to make it as dangerous as it was five years ago. Then, almost as if to prove it, another girl goes missing.

Ellery knows all about secrets. Her mother has them; her grandmother does too. And the longer she's in Echo Ridge, the clearer it becomes that everyone there is hiding something. The thing is, secrets are dangerous–and most people aren't good at keeping them. Which is why in Echo Ridge, it's safest to keep your secrets to yourself.
It saddens me that I have to wait until January for another book by McManus! I loved her debut. I'm a sucker for small town books (especially mysteries like this) because there are always secrets lurking. There are a lot of elements I've seen recently in mystery books, like crimes getting repeated etc., and I'm into that trend.
---
Dreaming Darkly
by Caitlin Kittredge
Goodreads | Release date: April 9th 2019 
Ivy Bloodgood's mother is dead, and she should probably be sad about it. But she isn't. Myra Bloodgood was confusing mix of protective and abusive, a manipulative personality who never told the truth—about where she came from, who Ivy's father was, or why they were living their lives on the run.

Now that Ivy has been sent to Darkhaven, an island off the New England coast, to live with a rich uncle she didn't know existed, she is forced to reckon with her mother's past. Ivy can tell right away there are long-held family secrets buried within these walls, but when she wakes up from one of her nightmares covered in someone else's blood, Ivy fears that whatever demons her mother battled while she was alive have come to roost in her own mind. Scared that she can no longer trust what she sees, Ivy seeks the help of a boy who thinks her episodes are connected to the sordid history of Darkhaven—but what they don't know might kill them both.

A moody and twisty gothic mystery with an impossible romance, Dreaming Darkly is an atmospheric, fast-paced page-turner written by comics veteran Caitlin Kittredge.
I'll be honest – I was sold when I saw "an island off the New England coast." The creepy island atmosphere ALWAYS will draw me in. It seems a bit more psychological than I usually go for, with a probably unreliable narrator, but I'm incredibly interested in seeing what happens.
Cover-Less Books
Magic for Liars by Sarah Gailey | June 4th 2019
Ivy Gamble has never wanted to be magic. She is perfectly happy with her life life—she has an almost-sustainable career as a private investigator, and an empty apartment, and a slight drinking problem. It's a great life and she doesn't wish she was like her estranged sister, the magically gifted professor Tabitha.
But when Ivy is hired to investigate the gruesome murder of a faculty member at Tabitha's private academy, the stalwart detective starts to lose herself in the case, the life she could have had, and the answer to the mystery that seems just out of her reach.
Remember Me by Chelsea Bobulski | Spring 2019
Feiwel and Friends has bought author Chelsea Bobulski's YA novel, Remember Me. Pitched as a cross between The Shining and The Titanic, the story follows a girl who moves into an old hotel with her father and, when terrifying things start happening, realizes she's connected to a murder that happened long ago. Publication is set for spring 2019.
Keep this to Yourself by Tom Ryan | 2019
A group of lifelong friends who are shattered when a serial killer strikes their small town and claims one of their own. A year later, unable to let go, Mac finds himself investigating new clues, and begins to wonder if he can trust anything, including his feelings for his best friend, the boy who died.
Related Posts