Winter Stroll by Elin Hilderbrand
Series: Winter #2
on October 13th 2015
Also by this author: Winter Street, Winter Storms, Winter Solstice
(263 pages) • Goodreads • Amazon • Barnes & Noble


"Happy Holidays 2015! It has been a rough year for the Quinns, but I would like to start by saying thank you for all of the well wishes and positive missives sent our way."

Another Christmas on Nantucket finds Winter Street Inn owner Kelley Quinn reflecting on the past year as he writes a holiday letter to friends and family. Though the year has had its share of misfortune and worry, the Quinns have much to celebrate. Kelley, now single, at least is on better terms with his first wife Margaret, who is using her celebrity to lure customers to the inn in record numbers. Their son Kevin has a beautiful new baby, Genevieve, with the Inn's French housekeeper, Isabelle; and their daughter, Ava, is finally dating a nice guy--her devoted colleague, Scott.

Now the Quinns are looking forward to celebrating Genevieve's baptism, welcoming Isabelle to the family, and enjoying the cheer of Nantucket's traditional Christmas Stroll. But just when a peaceful family gathering seems within reach, Kelley's estranged second wife, Mitzi, shows up on the island after souring on her relationship with the inn's former Santa Claus. Soon Kelley isn't the only Quinn entertaining a surprise guest from Christmases past as lovers old and new gather beneath the mistletoe. With jealousy, passion, and eggnog consumption at an all-time high, it's going to take a whole lot more than a Christmas miracle to get the Quinns--and the inn--through the holidays intact.
Basics and Initial Excitement
Winter Street wasn't perfect, but you better believe it made me invested in the Quinn family. I immediately requested this one from the library and it came in faster than expected. So, you also better believe I started reading ASAP! (I also requested the third one but since its a new release that might be a pipe dream this month.)
The story takes place one year later, after a fairly big cliffhanger surrounding a member of the family. I won't say who but it might come up later in this review… so be warned if you haven't read book one! In any case, the Quinns went through a lot of changes since the previous Christmas where we left them. This story takes place at the beginning of December so the ~holiday season~ vibes are different too.
Characters and Story
Every character regressed so much from book one. Each person had decided on a partner or a future plan or SOMETHING in book one, but there was a bit of cliffhanger in some ways. In WINTER STROLL, all the fucking characters (okay, minus like two of them) went back on what they previously planned on or chose for themselves. I don't want to spoil anything but there are some annoying characters that return (Nathaniel, Mitzi) to fuck shit up.
Ava can't make up her mind between her current boyfriend and her old boyfriend. Kelley can't make up his mind between letting Mitzi back into his life or letting her go. Margaret, Kevin, and Isabelle are doing pretty well (compared to the rest and later parts of the book). Jennifer is having major issues now that Patrick is in jail. Mitzi and Nathaniel are the annoying exes that return to wreak havoc (plus something/someone else but it happens much later so I don't want to spoil it!
Wintery Setting and Holiday Feels
I still love the Nantucket-at-winter setting. The idea of the Christmas Stroll sounds so quaint and up my alley. I think there could have been some more description though? I wanted to FEEL like I was there and it wasn't as cozy as the Winter Street Inn was during this story. I could smell the bacon and pancakes cooking; it made me so hungry… and want to stay at a B&B during the holiday season!
This story takes place the first weekend of December instead of during the days around Christmas. It automatically had less of a holiday feel because of that, but at least it was about Christmas? There was holiday cheer involved, but it wasn't the same as actually happening on those days. They look at trees and get cozy at the inn (sort of) but it just wasn't the same Christmassy mood for me.
Overall
Overall, this book was much worse than the first one. All of the progress and decisions made during book one went through the ringer in book two. I still love the setting and feel invested in the Quinn family, but it just didn't have the same feel. Each person annoyed me more and that's not the best way to feel during a holiday story. I'm being a little generous with my rating because I am (for some reason?) still pretty eager to read the second one. It always ends on some kind of cliffhanger, so it's hard when the next book comes out and takes place a full year later than the previous. I do recommend this series but I also think you could just stop after book one and be happy.
---


---

I have to choose both here because it had Christmas feels but actually happened during the first week of December. It could be considered more wintery than Christmassy in general though…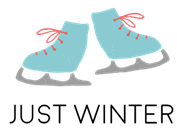 Related Posts