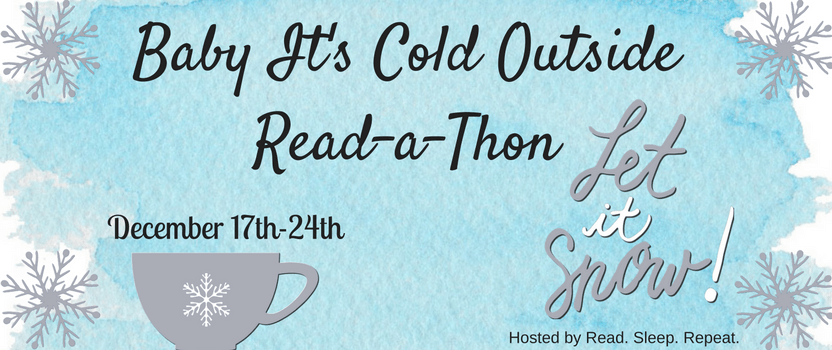 As you saw the other day, I decided to join in with the Baby It's Cold Outside Read-a-Thon, hosted by the ladies at Read. Sleep. Repeat. You can learn more about the challenge here and see my sign-up here.
Today's post is for the introduction, but my blog is pretty booked between now and Christmas for sharing update posts. SO! I'll be tracking everything here throughout the week and then posting a wrap-up next weekend. Here's the rest of the schedule from their blog:
Day 1 (December 17th) – Intro post with TBR goals and Twitter chat at 8 PM
Day 2 (December 18th) – Teaser tidbits and the page 99 test challenges
Day 3 (December 19th) – Guess the cover challenge
Day 4 (December 20th) – Post with fave winter reads or winter releases you're looking forward to
Day 5 (December 21st) – Book spine poetry with a winter theme
Day 6 (December 22nd) – Title scramble challenge
Day 7 (December 23rd) – Bingo challenge (try to get some bingos)
Day 8 (December 24th) – Wrap up post with goals and books read
My Goals and Possible TBR
I definitely need a little push toward finishing my reading challenge this year! I know I can and will complete it, but I was hoping for more cushion this month. Oh well. I'd like to finish five books during the readathon. This includes completing books I'm currently in the middle of reading. I don't need to start AND finish the five books for me to feel like I met my goal. You'll see one holiday book, some library books, and a few ARCs I have.
Currently reading, to hopefully finish: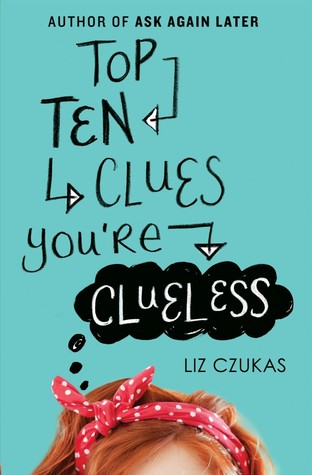 Possibilities for what's up next: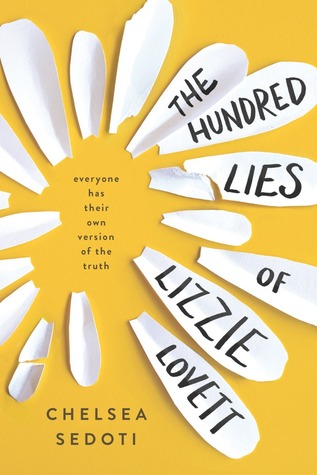 Tracking
I'm not including Sometimes We Tell the Truth because I know I'll be focused almost exclusively on holiday reads. That one is just on a hiatus, so we'll see if I pick that up towards the end!
Day 1 – December 17th
Currently reading: Top Ten Clues You're Clueless
Day 2 – December 18th
Currently reading: Top Ten Clues You're Clueless
Day 3 – December 19th
Started listening: What Light
Finished reading: Top Ten Clues You're Clueless
Day 4 – December 20th
Started reading: All I Want for Christmas
Continued listening: What Light
Day 5 – December 21st
Finished reading: All I Want for Christmas
Started and finished reading: Winter Storms
Continued listening: What Light
Day 6 – December 22nd
Finished listening: What Light
Continued reading: Sometimes We Tell the Truth
Started listening: The Night Circus
Day 7 – December 23rd
Continued reading: Sometimes We Tell the Truth
Continued listening: The Night Circus
Day 8 – December 24th
Continued reading: Sometimes We Tell the Truth
Continued listening: The Night Circus
Running total books read: 4
---
Teaser Tidbits
Grab the book you're currently reading (or recently read). Open to a random page. Share two (2) "teaser" sentences from somewhere on that page NO spoilers allowed! Choose passages void of spoilers. The goal is to entice, yet not ruin the book for others! Share the title and author, so that other participants can add the book to their TBR lists if they like your teasers!
From page 101 in my current read:
There aren't many people left in the Break Room when I go in for my lunch, so I haul everything out of my locker to find the paperback book I left here for company. When I first started, I pictured myself having relaxing lunches with my coworkers. We'd laugh; we'd trade stories; we'd be friends. But it turns out everyone eats on a staggered schedule so the store can still run efficiently, and most of the time the people I do eat with are not exactly friend material. So, I started bringing a book to leave at work. At least there's always something to read.
I'm really working my way through my mom's paperback mystery collection, so I guess that's something. Something antisocial and vaguely depressing, maybe, but it's something.
I thought this particular teaser would appeal to the book nerds reading this post! I also love it because it makes me super nostalgic for the grocery store days. Everything she talks about here, plus basically the entire rest of the book, reminds me of my Geissler's Supermarket history.
Page 99 Test
Pick a book you haven't read, turn to page 99 and read that page. Then give a synopsis of that page and tell us if, based only on that page, do you still want to read this book?
I got a new laptop at work and just downloaded my Kindle app for the computer, so I wanted to grab a random ebook I purchased in the past. I decided to flip to page 99 on my Kindle reader for The Royal We by Heather Cocks and Jessica Morgan.
Page 99 has some characters discussing the Windsor Castle and comparing it to Buckingham Palace. I think Nick must be the guy who lines up with Prince William, because she talks about going to Windsor Castle for something and seeing him again. They're also talking about hearts on sleeves.
I have been on the fence about this one because I don't care much about the royal family. I've heard good things about this one and I think I bought it on sale (at least I hope so). I know people who love the Royals seemed to enjoy this but I don't know how I'll feel if I don't know anything about them. Without context, this page really does nothing for me lol. I'm obviously confused about who the characters are but I can essentially assume this chapter is happening before her first "date" or meeting with Nick. I don't know who the other people are so it's kind of pointless, so I'm not motivated either way to read this one. I think this will be a mood read someday in the future when I can feel like I need it.
Bingo Card
Top Ten Clues You're Clueless: blue cover, published before 2016
What Light: hat/gloves/scarf on cover, white cover, published in 2016, romance
All I Want for Christmas: published in 2016, blue cover, hat/gloves/scarf on cover, snow on cover, sweater on cover, romance
Winter Storms: silver/gray cover, snow on cover, romance, winter in the title, published in 2016, last in series, hat/gloves/scarf on cover
Related Posts