I loved Kristin's Christmas aesthetic she posted last month (I totally appreciate and share her enthusiasm for starting Christmas celebrations as soon as possible), so I was inspired to do something similar to fit in with my holiday posts this month. I like to include holiday book reviews and maybe a book tag or two each season. I was also featured last year and this year on Sarah's blog for her Home for the Holidays feature, so my holiday cheer is pretty much everywhere right now and I'm loving it.
I'm posting  this earlier than expected because I'm still working my way through holiday reads I expected to finish by today. I wanted to talk about my favorite day of the year ON that day but whatever. So I love Christmas Eve Eve (23rd). I love the anticipation of being so close to Christmas Eve and Christmas day, without the feeling like they're ending too soon. It's the day to finish watching all of your Christmas movies in time and being super cozy. So, in the spirit of my favorite day/week of the holiday season, I wanted to put together a little collage of some of my favorite holiday things. Hopefully you can get a picture of what my Christmas usually looks like!
Christmas Aesthetic
Ugly Panthers sweater and ornament | I don't own this sweater yet but it's on my wishlist! I'll end up with one some year. I just love the idea of having a Panthers-themed ugly sweater. I have so many Panthers Christmas ornaments that someday I plan to have a second tree with only them on it.
Santa necklace and earrings | My mom had this cute pair of Santa earrings when I was a kid and I miss being able to steal them to wear to school! I have some little wreath earrings I usually keep in through the month of December. I love Christmas jewelry because it reminds me what month I'm in… then I get all excited again!
Christmas nail art | I'm pretty sure I have some ugly sweater nail sticker things somewhere. I hope I can find them this year (or buy new ones) because the idea of Christmas nails is making me really happy right now.
Holiday leggings and Christmas light socks | I don't have holiday leggings yet but Lularoe just announced their Christmas leggings. We'll see what there is when I'm finally ready to buy them! I'll probably go somewhere cheaper, like Target, later in the month instead. I also have a bunch of holiday socks to wear under my boots!
Christmas-themed mug | I have so many Christmas mugs for some reason. There are some really huge ones I got as a gift that came with little spoon holders that I love to leave on the counter during December.
Garland, Christmas lights, wreath, and candy cane outdoor decorations | We put Christmas lights up in our window each year, along with a small tinsel-like Christmas tree and poinsettia. Technically those are indoors but you can see them from outside! On the front porch, we have garland wrapped around our post and a candy cane stuck inside it. I also have a welcome mat in front of the door and a huge wreath hanging on it.
Poinsettia, gingerbread man, and pillow indoor decorations | I finally got a Christmas pillow this year! I love keeping it out to see every day. I have little fake poinsettia for decoration, plus a few hand towels for the kitchen, a garland with felt Christmas trees, and lights around my bed's headboard. I wanted to put the gingerbread man in there because it's the style of most of my decorations; I love cute figures instead of the creepy classic Santa.
'Tis the Season candle | This is my favorite holiday candle from Bath and Body Works! I bought a new one this year without realizing it was the same scent I had in my cabinet leftover from last year. At least I know I still love it! It's been keeping our house cozy and smelling great all month. (Bonus favorite: Winter Candy Apple!)
Elf, The Santa Clause, and NSYNC's Home for the Holidays | These are my top Christmas media choices. My favorite movie is The Santa Clause (followed by Elf) and the NSYNC Christmas CD is the BEST thing. I start listening to Christmas music mixed into my Pandora QuickMix starting on Halloween. I also love Hanson's Christmas CD, in case you were wondering.
Pictures of the Season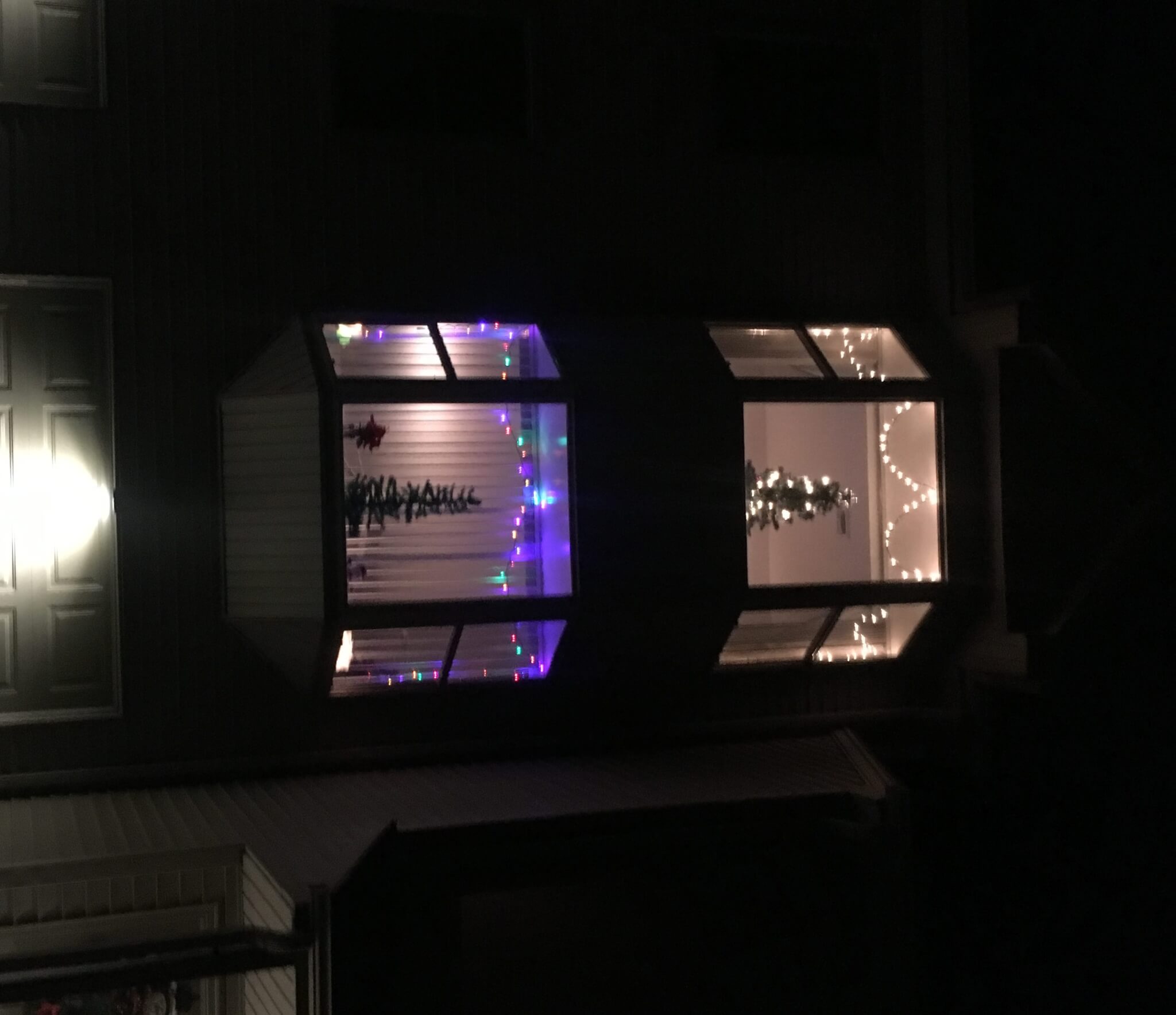 Our window (bottom) and our neighbors // Winter Street on a plaid cozy blanket // My friend's awesome tree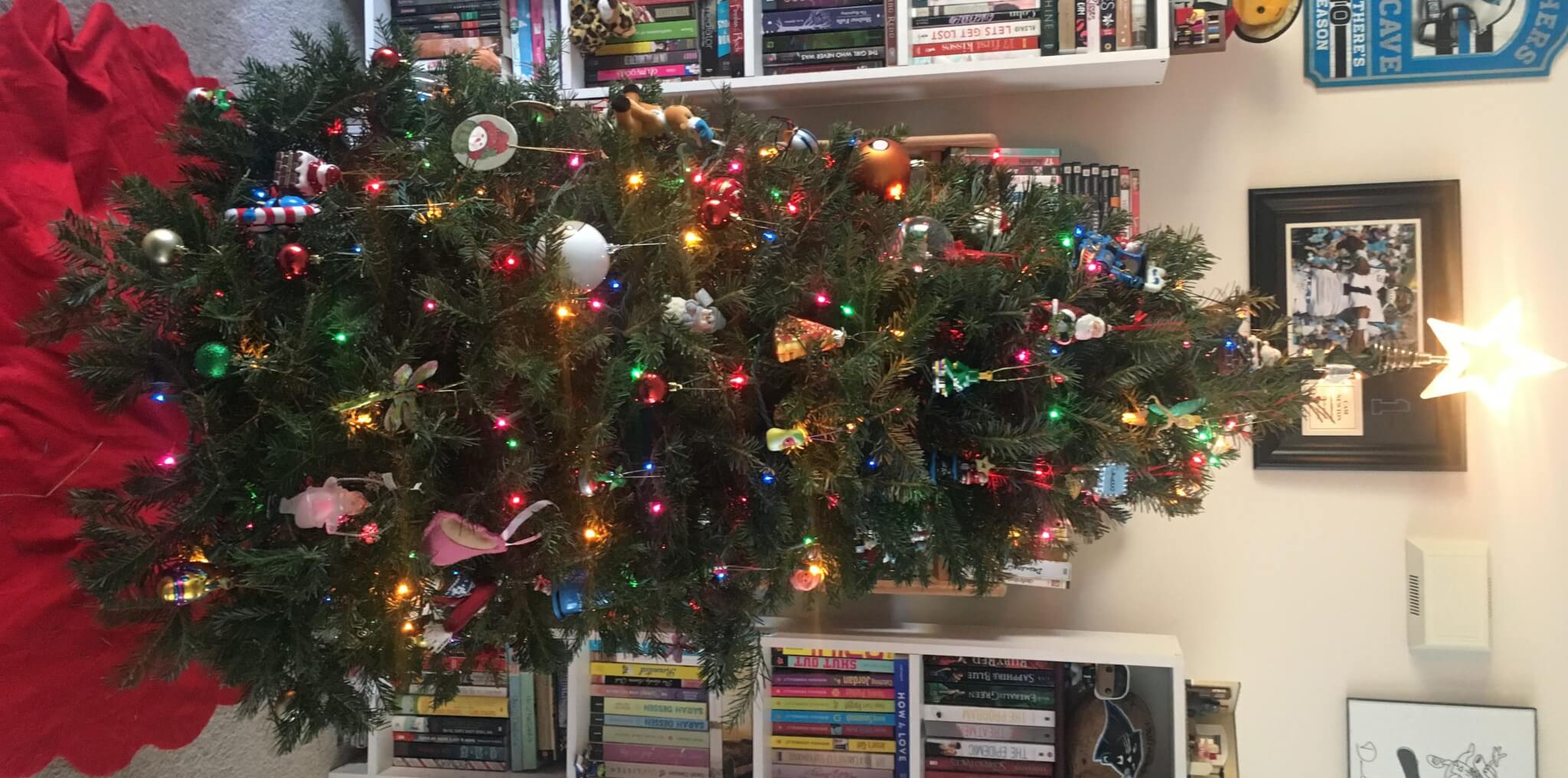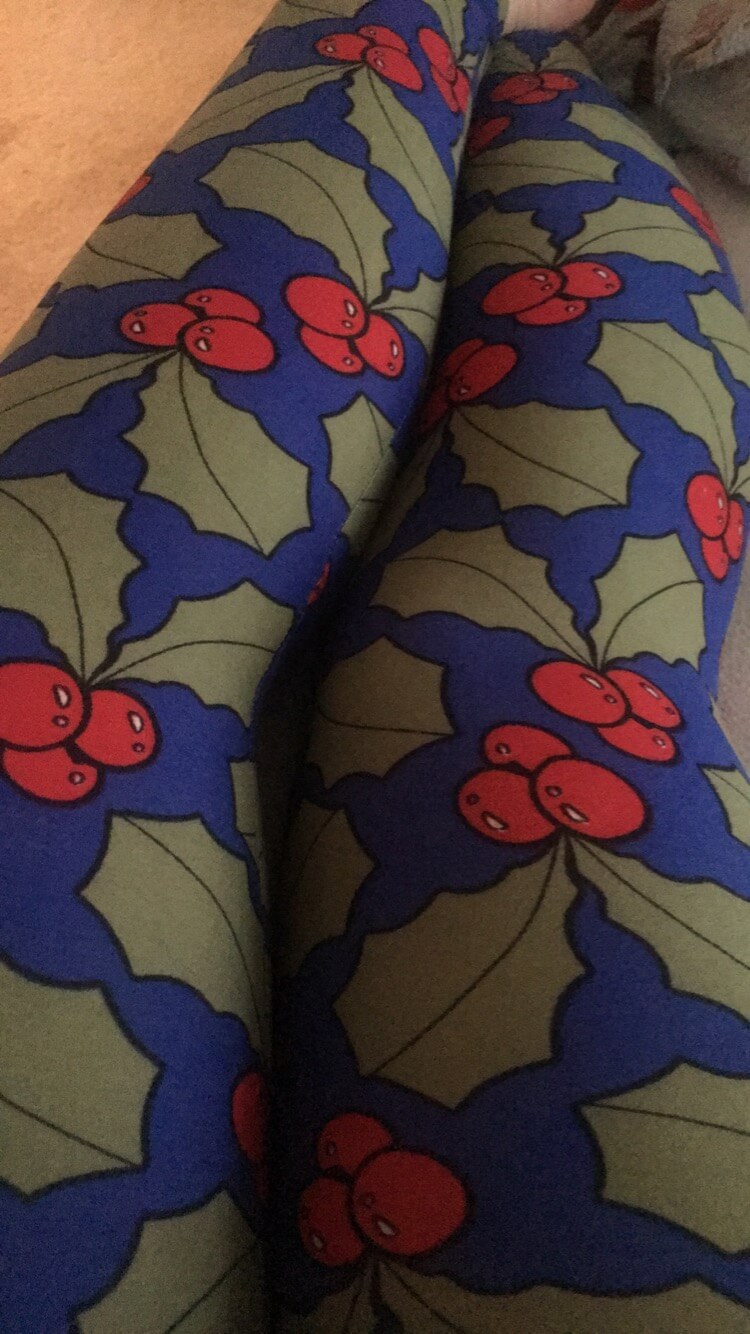 Our Christmas tree // Winter Stroll under the tree for #SockSunday // Lularoe holiday leggings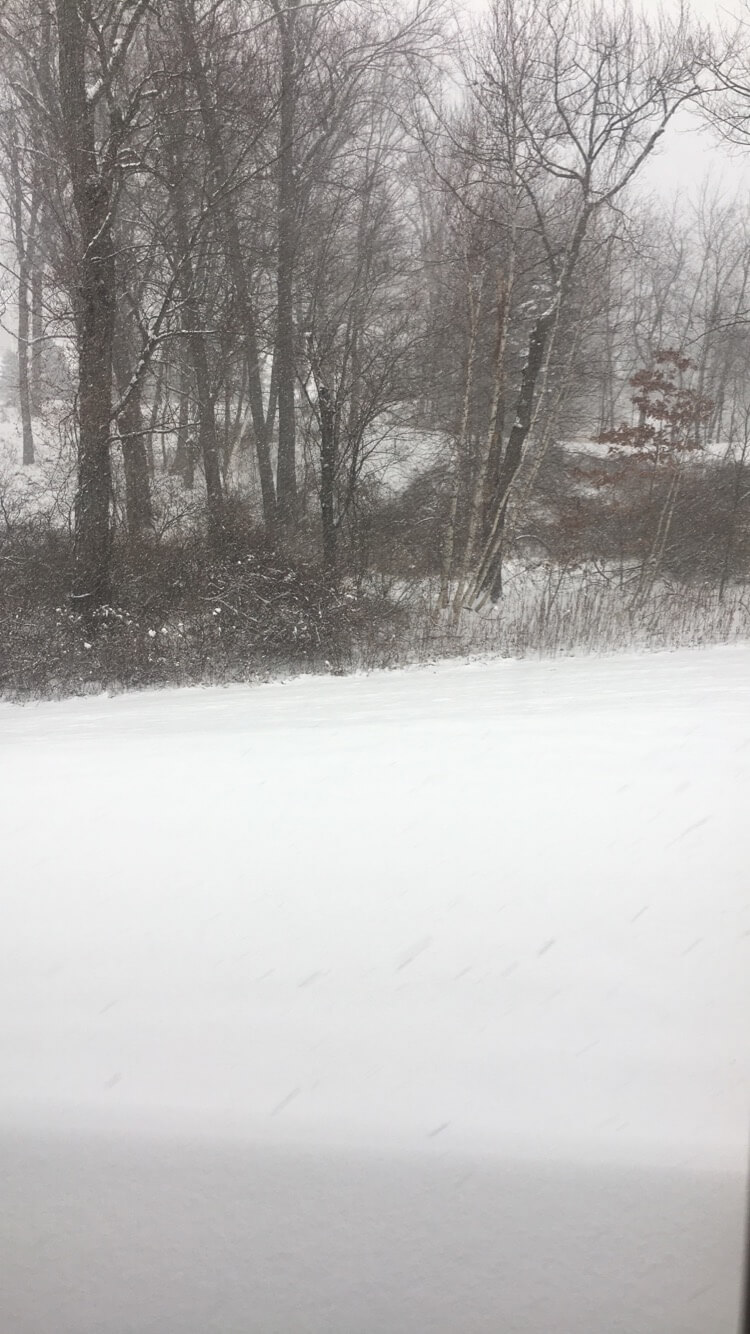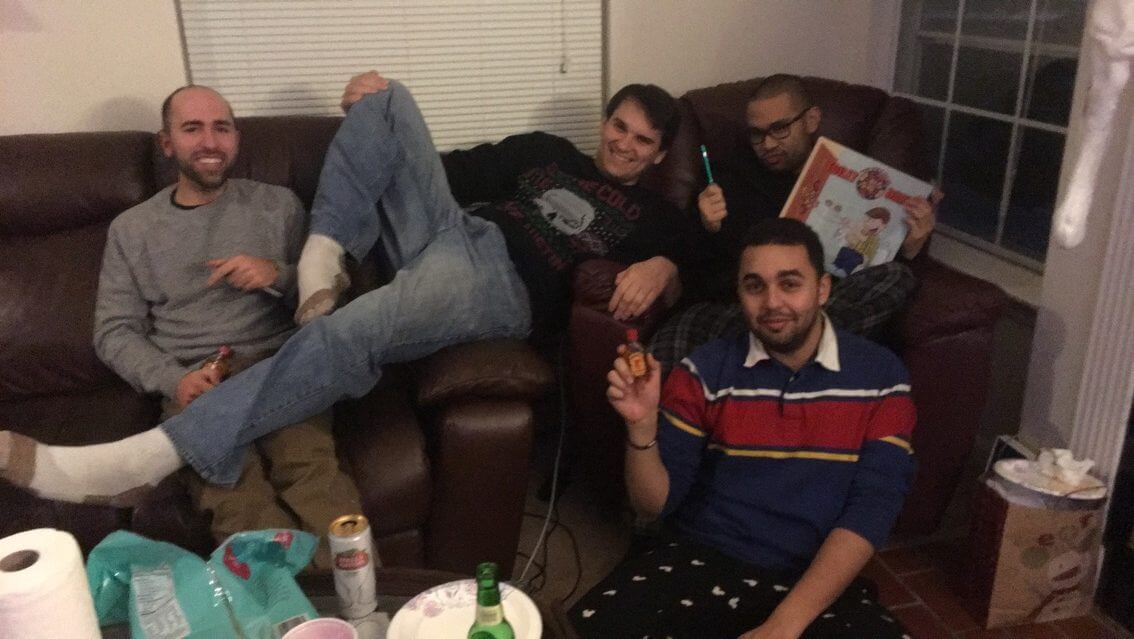 Snow last weekend // The boys at our holiday gathering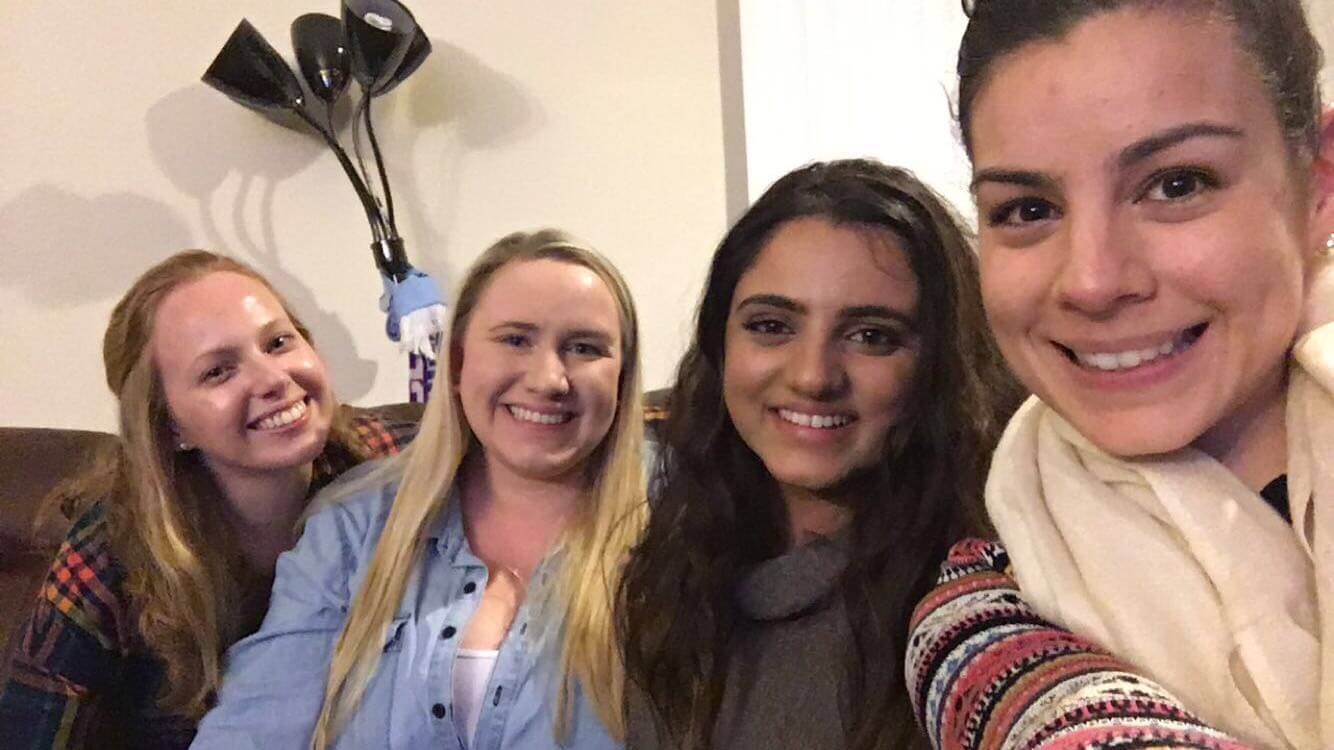 My girls at our holiday gathering!
Related Posts