Do you ever just completely randomly choose your next read?
I feel like I usually have a GENERAL idea about what books should or will be coming up next for me. I'll mostly pick from that vague list in my head or on my Goodreads "up next" shelf I (sometimes) use. It could be a library book that's almost due, an ARC I've been planning to get to, a recent release that I've been anticipating, or just some other random book I've been meaning to pick up. It's just kind of in my head, waiting to be read next. Every time I reach for a new book, I have some kind of reason for picking it up, or at least the idea of it.
There are obviously some exceptions to this. The moments where you're sitting there with almost no idea what to read and suddenly pick something completely random to start next. Some of these books end up being great choices! Aaaand sometimes not so much.
Lately I've noticed myself being a little more flexible with choosing my next read. I go with my mood but also keep my TBR in mind. I have some books that need to be returned or read soon for blog tours and buddy reads, but for the most part? I read what I want, whenever I want. I have to keep the hobby fun.
Why I've chosen some of my random recent reads:
Browsing for a new audiobook while in the mood for a specific type of book
Keeping a similar mood going when browsing my Kindle for my next read
Hype caught my attention and I couldn't stop thinking about the ARC sitting in my living room
Deciding I should probably catch up on older ARCs that I haven't read yet
---
Here are some of the random books I've picked up lately,
why I chose them, and how they worked out for me…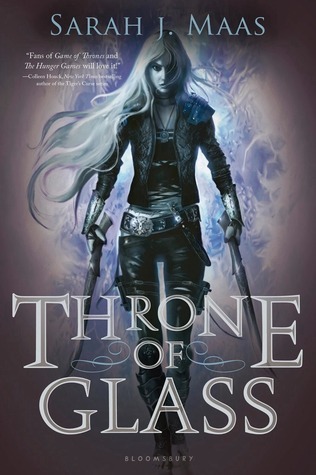 In a land without magic, where the king rules with an iron hand, an assassin is summoned to the castle. She comes not to kill the king, but to win her freedom. If she defeats twenty-three killers, thieves, and warriors in a competition, she is released from prison to serve as the king's champion. Her name is Celaena Sardothien.

The Crown Prince will provoke her. The Captain of the Guard will protect her. But something evil dwells in the castle of glass–and it's there to kill. When her competitors start dying one by one, Celaena's fight for freedom becomes a fight for survival, and a desperate quest to root out the evil before it destroys her world.
This may not count because this book is kind of always in the back of my mind? All you book pushers have been trying to get me to read this series for a long time. After loving Maas's other series sooo much, I knew I'd get to this. I just so happened to be in the mood for a fantasy book via audio and pressed play without thinking about it. I realized after I kind of wanted to do the book of novellas first, but I don't regret my choice to start with this book. I ended up reallllly enjoying it and plan to keep binging the series until the new book is released in September. It'll be fun to participate in the excitement with everyone!
Bottom line: Definitely a great random pick! I can't wait to see what the rest of the series has to offer.
---
In Philadelphia, good girl Kate is dumped by her fiance the day she learns she is pregnant with his child. In New York City, beautiful stay-at-home mom Vanessa is obsessively searching the Internet for news of an old flame. And in San Francisco, Dani, the aspiring writer who can't seem to put down a book–or a cocktail–long enough to open her laptop, has just been fired… again.

In an effort to regroup, Kate, Vanessa, and Dani retreat to the New Jersey beach town where they once spent their summers. Emboldened by the seductive cadences of the shore, the women being to realize how much their lives, and friendships, have been shaped by the choices they made one fateful night on the beach eight years earlier–and the secrets that only now threaten to surface.
This has a low rating on Goodreads but some friends seemed to generally enjoy it. I was scrolling through Hoopla one day and saw it on there. I was in the mood for a good summery adult fiction book so I downloaded without thinking much. I realized eventually I had it on my Kindle too (damn you Kindle sales!) so I switched over to the ebook version. The audio narrator was kind of terrible and monotone. This book wasn't fantastic but I actually did enjoy getting to know the characters. The ending was just okay for me but I'm actually glad I read this one in general.
Bottom line: Glad I took the random risk to read this one! It fit the mood I was in just fine 🙂
---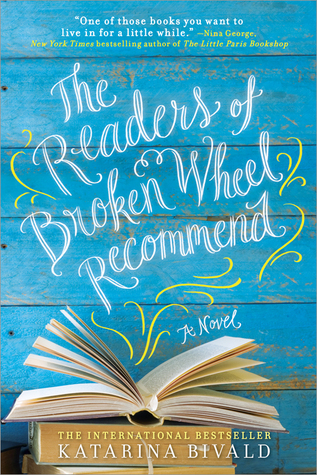 Once you let a book into your life, the most unexpected things can happen…

Broken Wheel, Iowa, has never seen anyone like Sara, who traveled all the way from Sweden just to meet her pen pal, Amy. When she arrives, however, she finds that Amy's funeral has just ended. Luckily, the townspeople are happy to look after their bewildered tourist—even if they don't understand her peculiar need for books. Marooned in a farm town that's almost beyond repair, Sara starts a bookstore in honor of her friend's memory.

All she wants is to share the books she loves with the citizens of Broken Wheel and to convince them that reading is one of the great joys of life. But she makes some unconventional choices that could force a lot of secrets into the open and change things for everyone in town. Reminiscent of The Guernsey Literary and Potato Peel Pie Society, this is a warm, witty book about friendship, stories, and love.
This book was a really super random choice. I was sitting on the lawn at the library, scrolling through my Kindle. I had really no idea what to read next but came across this one. I kept putting it off because of lukewarm reviews… and that's pretty much exactly how I felt about it. It wasn't bad; in fact, it was pretty enjoyable! Just definitely nothing to write home about. I like books about books so that was cool I suppose.
Bottom line: Not a great non-TBR-related read, but good because it met a square on my bingo card!
---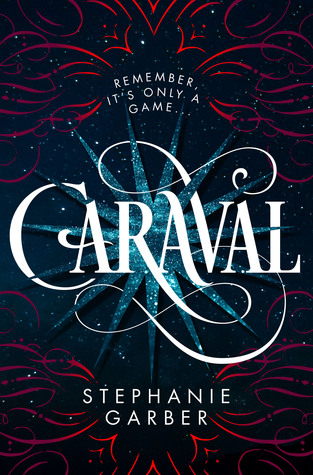 Before you enter the world of Caraval, you must remember that it's all a game . . .

Scarlett has never left the tiny island where she and her beloved sister, Tella, live with their ruthless father. Now Scarlett's father has arranged a marriage for her, and Scarlett thinks her dreams of seeing Caraval, the legendary, once-a-year performance where the audience participates in the show, are over.

Then, Scarlett's long-dreamt of invitation to Caraval finally arrives. So, Tella enlists a mysterious sailor's help to whisk Scarlett away to this year's show. But as soon as the trio arrives, Tella is kidnapped by Caraval's mastermind organizer, Legend.

Scarlett has been told that everything that happens during Caraval is only an elaborate performance. But she nonetheless soon becomes enmeshed in a game of love, heartbreak, and magic with her sister, with Legend, and with the other players in the game. And whether Caraval is real or not, she must find Tella before the five nights of the game are over, a dangerous domino effect of consequences is set off, and her sister disappears forever.
I decided that I wanted to either start CARAVAL or HEARTLESS, because I just was in the mood for a super hyped fantasy-type read. This one completely delivered for me! I'm so glad I read it and I honestly haven't stopped thinking about it since I finished. I highly, highly recommend preordering this book if the synopsis appeals to you. This book is so so magical.
Bottom line: Absolutely a GREAT idea to read this immediately… but the wait for book two will suck!
---
Overall, picking random books has worked out well for me!
Of the four books, the lowest rating was 3 stars. Even then, I did enjoy the book. It also met one of my challenges, so that's a huge bonus I didn't even think of when I started it. I love having the flexibility to just pull whatever book I'm in the mood for and go from there. I've noticed this is more true with audiobooks than physical or ebook copies, unless I need to start a new Kindle book ASAP after finishing one.
How about you? Do you follow a TBR? If you do, are you
flexible sometimes and choose something random instead?
Related Posts