YES I AM EXCITED FOR THE HOLIDAYS!!! This post is to share with you some of the holiday-themed happenings at Bookmark Lit, as well as show what secret santas and gift swaps I've signed up for this year. I am a huge fan of Christmas music, cozying up by the fire, drinking hot chocolate, and reading holiday themed books. Giving and receiving gifts is so much fun, so I'm eager to buy some swap/secret santa gifts and see what others pick out for me! 🙂
UPDATE: Secret Santa & Book Exchange Reveal | 12 Days of Christmas Reveal

I joined the Broke & Bookish Secret Santa! The sign-ups end on November 15th, so hurry there if you're still interested in joining. You just have to send out an email with some info about your interests and bookish preferences to sign up. I created a wishlist on Goodreads to make it easier for all of these swaps. Jamie pairs everyone off and the exchange begins! You can choose what "level" of expectations you have (the amount of books/goodies you'd like to give and receive) so the price limit is really up to you. Send out your package by December 15th so hopefully the person gets it before Christmas! I'm really excited for this one; a lot of people have signed up so far.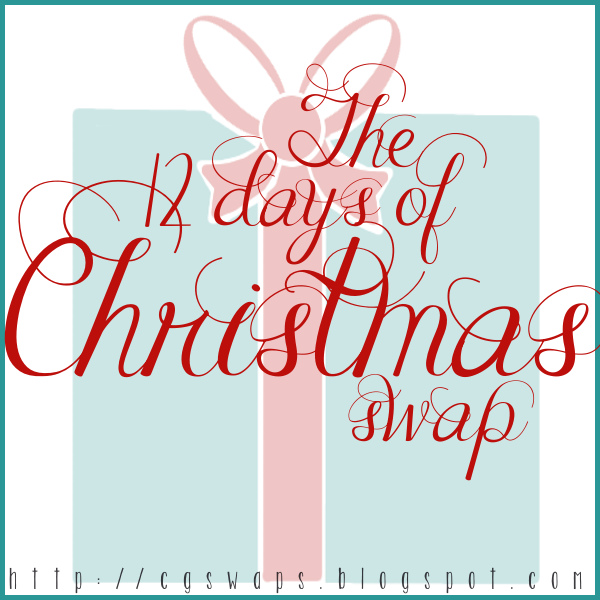 I also signed up for the 12 Days of Christmas Swap at Chaotic Goddess Swaps! This is a really fun one. You spend between $40-50 to buy 12 individually wrapped gifts for your swap partner. That way, they can open one present a day in the 12 days leading up to Christmas! The idea was too unique and cute to pass up. I'm really excited for this one. The sign-ups end on November 10th and packages need to be shipped by December 6th, so they arrive before the "12 days" begins. (Don't worry, you ship all 12 gifts in one box and hope your partner is able to hold off on opening them all on the same day! I know I'll have an issue with that one 😉 )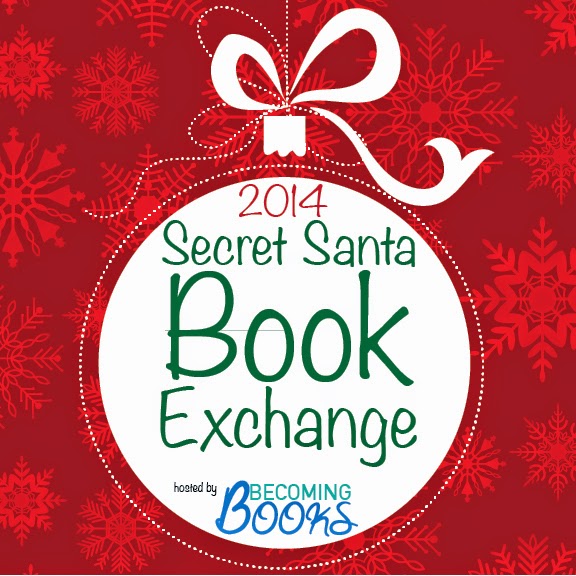 Finally, I signed up for the Secret Santa Book Exchange at Becoming Books! This one is really easy and pretty simple to do; I couldn't resist. The sign-ups are open until November 21st. All you have to do is purchase one book to exchange with your partner, which means it is much cheaper than other options…but still really fun! You can include other goodies if you'd like, as long as everything is around $15. I used my wishlist again with this one, but I would be interested to see if someone could recommend a book to me instead. Why not?
I'm really excited to see what kind of bookish goodies I end up with! I love buying gifts too, so hopefully I get a partner who likes a lot of things I can be creative with. Any other swaps or secret santas you could recommend? Not that I need to spend any more money or anything…
So far I only have the Ho-Ho-Ho Holiday Read-a-thon, which started on the 6th and goes through the 11th. It is hosted by Caffeinated Book Reviewer and Bookshelfery. I created a page to track progress and complete my challenges, if you'd like to check it out! I only plan on reading one or two holiday books during this read-a-thon. I want to save most of my books for late November and December, so I can really enjoy them closer to the actual holidays. This read-a-thon is a good way to hopefully read and write reviews for the first days of my December holiday reviews.
Any other holiday readathons you've seen? I could have sworn I saw one for later in December but I could be wrong.. Let me know! I need an excuse to binge read some seasonal favorites 🙂

Throughout December, I'll be reviewing a total of eight holiday or Christmas themed books. I am going to spread them out starting December 1st and ending with the final review on Christmas day (25th). My full holiday schedule of reviews is as follows:
Monday December 1st
Friday December 5th
Monday December 8th
Friday December 12th
Monday December 15th
Friday December 19th
Monday December 22nd
Thursday December 25th
You'll be getting two holiday reviews a week throughout the whole month. Kind of like the 12 Days of Christmas, except the Eight Days of Holiday Reviews. (Should have come up with that name before I made these graphics..) One of these reviews will be a Book Buddies Review, where

Cristina and I take on My True Love Gave to Me. You can see the full list of books I'm going to read this season on the right! You'll see the reviews marked with the Holiday Reads graphic (left). I'm hoping that the reviews will be started early enough in December so people still have time to add them to their TBR lists and get into the holiday spirit! I'm welcoming any holiday recommendations if you have them, too! 🙂
What holiday stuff do you have planned for your blogs?
Any swaps or challenges I should add to my plans?
What holiday books are YOU reading?
Related Posts