As usual, I'm overly excited to bring you my reading plan for the holidays! I also have a bunch of other fun things to include, because maybe you know by now how much I love the Christmas season. I wanted to post this early enough to share the Book Buddies book we're reading for December (because I'm starting it soon) and the other movies or shows I plan to binge ASAP. I started listening to Christmas music the day after Halloween, so I usually don't care about "after Thanksgiving I can be excited for Christmas" stuff…. but I thought this would be a good time to share. At the bottom of the post, you'll find ALL of the recent years' holiday posts, which includes book reviews, discussions, holiday guest posts, Christmassy tags, and lists of my favorite books or tropes. I haven't done a recap yet in these "intro" posts so if you're looking for immediate recommendations to add to your TBR this year, check those posts out!
I will be using the same review format as last year, including the cheer-o-meter and holiday graphics to show which are mentioned in the book! I'm a big fan of these graphics and review information, so hopefully no one is sick of seeing them quite yet 😉
As you can see, I have a decent amount of options here! Of course there could be some more that pop up and my TBRs are never set in stone. I wanted to include a few books from previous years I still haven't read, as well as new-to-me backlist titles I recently added to my list. There are also a LOT of new releases this year that I'm super excited about! I have a couple for review and own a couple more, so that makes it easier to track them down. Any of these make your list too??
A new section to this post is the holiday to-be-watched list! I featured some titles on a guest post before but haven't really laid out my holiday watchlist on my own blog. I think I'll do a round-up post toward the middle and/or end of December to review each of the holiday movies I'm watching too.
These are mostly Hallmark movies because I wanted to actually sift through their list and find which ones appealed to me. There are a few more coming out in December that apparently don't even have posters made yet? One of them is with JESSE METCALFE so obviously I'll be watching it in mid-December when it premieres. The last two on here are from Netflix, so I'm not sure where they originated. ALSO, Coming Home For Christmas is based off of one of my favorite Christmas author's books!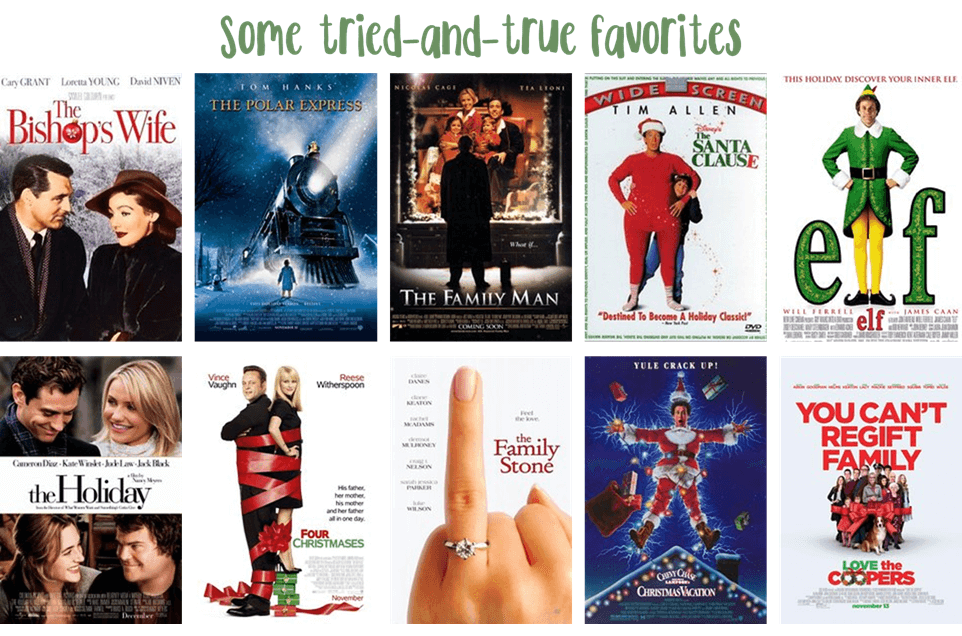 I talked about a lot of these on my guest post, like I mentioned, but they're worth highlighting again. I'll also watch the horrible sequels to my favorite Christmas movie (The Santa Clause) just because I have to. There are some I watch ever year (basically the top row of movies here, plus Christmas Vacation). The others are ones I saw when they came out but haven't really watched again since.

Intros and TBRs:
Posts, Discussions, and Tags:
Top Ten Tuesdays:
Guest Posts:
Book Reviews (alphabetical):
Related Posts