Usually I'm getting jazzed up for Christmas in September and forcing myself to wait until at least Halloween, but this year I've been feeling weird! I'm not super duper into the holiday spirit like I expected, post-Halloween. I've been listening to my holiday music since 11/1 and hopefully reading some holiday books at the end of the month PLUS decorating this week will be helpful. Here we go – onto the usual holiday fun and plans!
I've already read two holiday books (the two novellas below) and some of these are review copies. I thought it made more sense to hire new releases since I'm generally focusing on them!
I'm looking forward to reading A Princess for Christmas because Jenny Holiday has become a go-to author for me. There are a lot of books involving twelve things – The Twelve Dogs of Christmas, 12 Men for Christmas, and The Twelve Dates of Christmas. All sound great! I have review copies for the dog one, as well as In a Holidaze and Season of Joy. I read Booked for Christmas and The Christmas Wish already. The latter is a series-starter so I may read the first book and then read A Very Merry Match after. Two of my favorite holiday authors are at it again, so I'll be reading Christmas at Fireside Cabins and Christmas at Holiday House. Finally, I just hope to read One Way or Another because it sounds cute.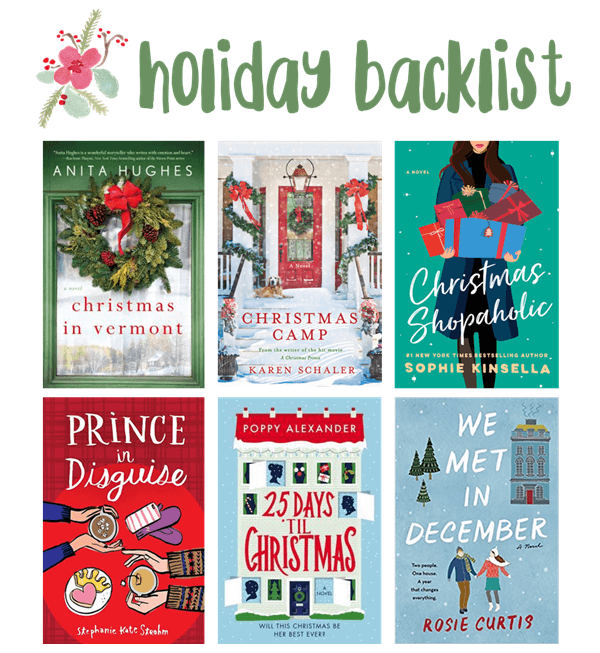 Christmas in Vermont // Christmas Camp // Christmas Shopaholic
Prince in Disguise // 25 Days til Christmas // We Met in December
Most, if not all? of these are available on Scribd and/or Hoopla this season! I think many are audiobooks so we'll see if I decide to purchase any and read physically, or maybe request from the library. Many are the same as last year because I never got to them.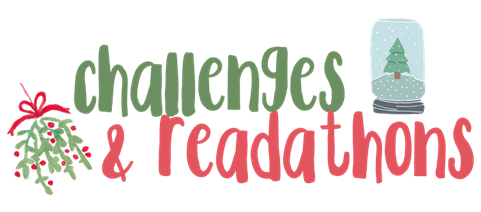 I joined in a few holiday readathons / readalongs last year, so this is where I'll keep my sign-ups, info about the challenges, TBR plans, etc. I plan to participate in as many as I can!
Tis the Season-a-thon
This readathon takes place from November 30th through December 6th and you can learn more on their Twitter or Instagram pages. Like many other challenges you'll see below, they have a few categories or challenges to read during the readathon. They also have a group book selection to read with everyone. I decided to leave two open since I'm not sure what I'll have time for, but luckily the two bookless prompts can have ANY of my other reads apply to them.
?? Holiday-themed book: Any of these books!
?? Book you meant to read this year: Any of the books on my TBR here
?? Diverse book: From my EOY TBR: Sex and Vanity, A Pho Love Story, Snapped, Dear Justyce
?? With lights on the cover: Christmas at Fireside Cabins, Season of Joy, In a Holidaze
?? Cozy read: Christmas at Fireside Cabins, Season of Joy – we'll see!
?? Read the group book: In a Holidaze
There's also an optional bingo card that I'm including because it seems fun and possible for me to complete!
View this post on Instagram
---
The Hallmark movies are looking pretty solid this year, as you saw in my recent 2020 holiday movie release post. I also looked at movies coming to theaters and on streaming platforms. Here are the movies I plan to watch this year – tried-and-trues plus new ones!
Most of these are Netflix originals that I didn't get around to last year, but there are a handful of new ones too. There's even a Hulu "original" that looks utterly amazing.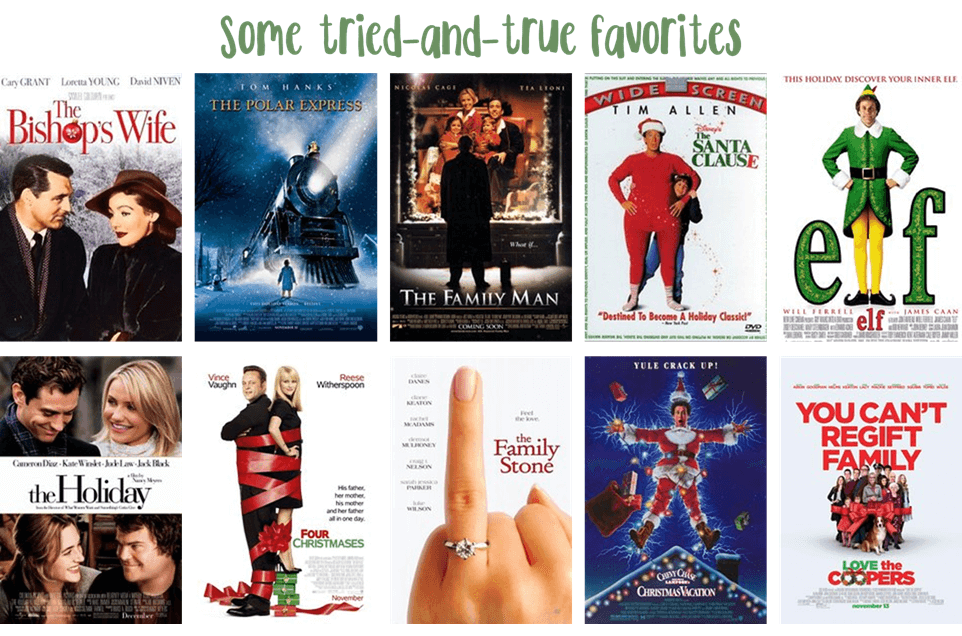 This is the same graphic every single year because I still managed to miss some last year, plus I want to rewatch others. I won't get to all of these, of course, but hopefully most!
---

I like to include this section now because it allows you to see other book and movie reviews, as well as general holiday happenings around the blog. Hopefully you can use this post in general and the ones linked below to curate YOUR holiday reading or watching lists!
Intros and TBRs:
Holiday Movies
Posts, Discussions, and Tags:
Readathons & Readalongs:
Top Ten Tuesdays:
Guest Posts:
Book Reviews (alphabetical):
Related Posts