I received this book for free (hey, thanks!) in exchange for an honest review. I promise that this does NOT affect my opinion of the book or the content of my review. For real.
A Wedding in December: A Christmas Novel
by
Sarah Morgan
Genres:
Adult
,
Contemporary
,
Holiday
Published by
Harlequin
on September 24, 2019
Format:
eARC
(366 pages) •
Source:
Publisher
Goodreads
•
Amazon
•
Barnes & Noble
From the USA Today bestselling author of The Christmas Sisters comes this funny, charming and heartwarming all new original Christmas novel. This is Sarah Morgan at her festive best!
In the snowy perfection of Aspen, the White family gathers for youngest daughter Rosie's whirlwind Christmas wedding. First to arrive are the bride's parents, Maggie and Nick. Their daughter's marriage is a milestone they are determined to celebrate wholeheartedly, but they are hiding a huge secret of their own: they are on the brink of divorce. After living apart for the last six months, the last thing they need is to be trapped together in an irresistibly romantic winter wonderland.
Rosie's older sister, Katie, is also dreading the wedding. Worried that impulsive, sweet-hearted Rosie is making a mistake, Katie is determined to save her sister from herself! If only the irritatingly good-looking best man, Jordan, would stop interfering with her plans…
Bride-to-be Rosie loves her fiancé but is having serious second thoughts. Except everyone has arrived—how can she tell them she's not sure? As the big day gets closer, and emotions run even higher, this is one White family Christmas none of them will ever forget!
Purchase Links: Harlequin || Indiebound || Amazon || Barnes & Noble
Books-A-Million || Target || Walmart || Kobo || iBooks || Google
I can't lie: for the past few years I've generally avoided most books about weddings and/or being a bridesmaid. I've been in too many weddings recently ($$$) and was genuinely tired of thinking about them! It sucked though, frankly, because I usually would love reading about weddings and wedding/event planners! I'm glad that I have a few less weddings on my plate now… minus the planning of my own… so I was excited to dive into this holiday-centered one!
This book is centered around Rosie's wedding in Aspen, Colorado, and her family flying in from their home country of England. A lot of things could go wrong, as her parents are living separately and on the brink of divorce while her sister Katie thinks Rosie is making a mistake. Meanwhile, Rosie herself is having second thoughts about this whirlwind romance and Christmas Eve wedding. The three women were frustrating to read about at times, as they were singularly focused on specific things and it got a bit repetitive to read. Nick, the father, was my FAVORITE.
Aspen was such a perfect setting for this story! I was a little sad, like Rosie's mother was, at the beginning of the novel when she was discussing Christmas in their English cottage. Now THAT sounded like a book I wanted to read! However, like I said, Aspen is such a great snowy setting for a book like this. I've always wanted to go there and now I do even more.
I had just watched the movie Love the Coopers before I started reading this and was hoping it would have a similar ending between the parental figures. I won't spoil anything 😉
There was a lot to relate to in this book for most readers, especially because there are three lead women at three different stages of life. One is an empty nester, dealing with a possible divorce, trying to come to terms with her daughter's whirlwind wedding, AND determining the next steps in her career/life. One is a career-driven doctor whose main goal is to protect her sister at all costs. And the last is a younger woman in the midst of planning a quick wedding, living in a new country, and having second thoughts. Overall, I can imagine this book connecting with readers of all types – even just one of the women's perspectives!
---
About the Author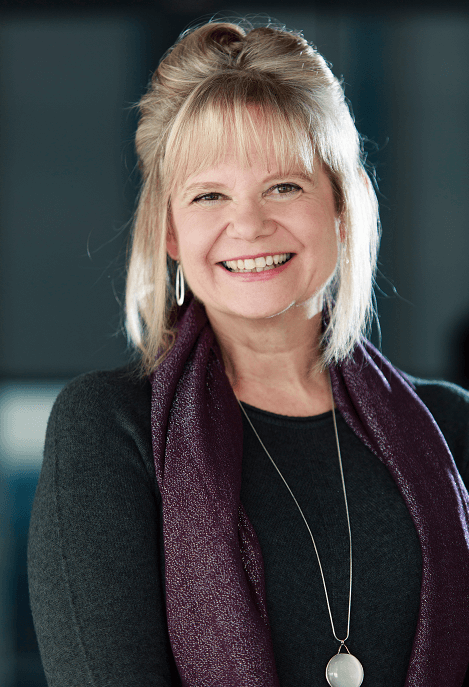 Author Bio: USA Today bestselling author Sarah Morgan writes hot, happy, contemporary romance and women's fiction, and her trademark humor and sensuality have gained her fans across the globe. Described as "a magician with words" by RT Book Reviews, she has sold more than eleven million copies of her books. She was nominated three years in succession for the prestigious RITA® Award from the Romance Writers of America and won the award three times: once in 2012 for Doukakis's Apprentice, in 2013 for A Night of No Return and in 2017 for Miracle on 5th Avenue. She also won the RT Reviewers' Choice Award in 2012 and has made numerous appearances in their Top Pick slot. As a child, Sarah dreamed of being a writer, and although she took a few interesting detours along the way, she is now living that dream. Sarah lives near London, England, with her husband and children, and when she isn't reading or writing, she loves being outdoors, preferably on vacation so she can forget the house needs tidying.
Author Links: Author Website || Twitter: @SarahMorgan_Facebook: @AuthorSarahMorgan || Instagram: @SarahMorganWrites || Goodreads || BookBub
Related Posts