I received this book for free (hey, thanks!) in exchange for an honest review. I promise that this does NOT affect my opinion of the book or the content of my review. For real.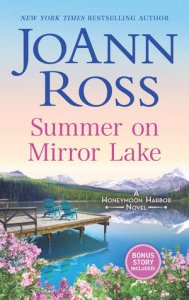 Summer on Mirror Lake
by
JoAnn Ross
Series:
Honeymoon Harbor #3
Genres:
Adult
,
Contemporary
Published by
Harlequin
on June 11, 2019
Also by this author:
Herons Landing
,
Snowfall on Lighthouse Lane
Format:
eARC
(432 pages) •
Source:
TLC Book Tours
Goodreads
•
Amazon
•
Barnes & Noble
Summertime is the best time to lose yourself in the romance of Honeymoon Harbor…

When he lands in the emergency room after collapsing at the funeral of a colleague and friend, Wall Street hotshot Gabriel Mannion initially rejects the diagnosis of an anxiety attack. But when warned that if he doesn't change his adrenaline-fueled, workaholic lifestyle he could end up like his friend, Gabe reluctantly returns to his hometown of Honeymoon Harbor to regroup.

As he adjusts to the sight of mountains instead of skyscrapers, Gabe discovers advantages to this small Pacific Northwest town he once couldn't wait to escape. But it's irresistible librarian Chelsea Prescott who, along with the two foster children she's taken under her wing, makes slowing down seem like the best prescription ever.

Over the course of their summer romance, Gabe gets a taste of the life he might have had if he'd taken a different path. But with his return to New York City looming on the horizon, he'll have to choose between the success he's worked tirelessly for and a ready-made family who offers a very different, richly rewarding future…if he'll only take the risk.
Review
I was itching to return to Honeymoon Harbor – one of my favorite small-town settings! I fell right back in love with it from the first couple of chapters. I was worried that I'd forget the previous books (I seriously read too many cute small town companion series; I thought I would mix them up), but Ross did a nice job of reintroducing me to the town. It'd be easy to start in the middle of this series if you were unable to start at the beginning, that's for sure.
This story centers around Gabe and Chelsea. Gabe, one of the infamous Mannion brothers of Honeymoon Harbor, returns home to the Pacific Northwest after a health scare in NYC, where he has been working himself to the bone on Wall Street. Chelsea, a local librarian, begins caring for two foster children, and begins a wonderful summer romance with Gabe. I loved how honest they were about their attraction and nervousness on their first "date" – that's always my favorite kind of romance. Miscommunication and lack of openness can lead to the black moment in romance too often and it's refreshing to read something else.
Chelsea was a great character – I loved that she was definitely not afraid to be herself and stand up for her opinions. The early scene where she talked about romance books with Gabe was perfection. (I may just have a soft spot for bookish /  librarian MCs!) As I alluded to before, the romance was pretty great. The children in this story were so cute and felt real.
I think my only "complaints" are that the ending seemed a little abrupt? I enjoyed that this was a low-drama book, at least between the couple, but the conflict and resolution happened SO quickly and close together. I think it could just be because I thought there was more to the book – my Kindle said I was 80% through when the book ended because there was a novella at the end, so I was just expecting 20% more pages! Either way though, there were not a lot of issues and the "black moment" was really mild, which I appreciate.
---
About JoAnn Ross
New York Times and USA TODAY bestselling author JoAnn Ross has been published in twenty-seven countries. A member of Romance Writers of America's Honor Roll of bestselling authors, JoAnn lives with her husband and three rescued dogs — who pretty much rule the house — in the Pacific Northwest. Visit her on the web at www.joannross.com.  Website | Facebook | Instagram
---
Tour Stops
Monday, June 3rd: Bookmark Lit
Monday, June 3rd: @nerdybooknurse
Monday, June 3rd: @angelareadsbooks
Tuesday, June 4th: Pacific Northwest Bookworm
Wednesday, June 5th: Book by Book
Thursday, June 6th: Reading Reality
Friday, June 7th: From the TBR Pile
Monday, June 10th: Romancing the Readers
Monday, June 10th: @_ebl_inc_
Tuesday, June 11th: Patricia's Wisdom
Wednesday, June 12th: Booked on a Feeling
Thursday, June 13th; Bibliotica
Friday, June 14th: A Chick Who Reads
Monday, June 17th: A Holland Reads
Wednesday, June 19th: Amy's Book-et List
Thursday, June 20th: Why Girls Are Weird
Friday, June 21st: The Lit Bitch
Monday, June 24th: @simplykelina
Tuesday, June 25th: Seaside Book Nook
Wednesday, June 26th: Jathan and Heather
Thursday, June 27th: Lori's Reading Corner – excerpt
Friday, June 28th: @cassies_books_reviews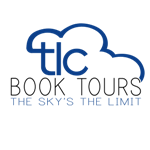 Related Posts