I received this book for free (hey, thanks!) in exchange for an honest review. I promise that this does NOT affect my opinion of the book or the content of my review. For real.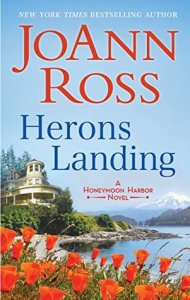 Herons Landing
by
JoAnn Ross
Series:
Honeymoon Harbor #1
Genres:
Adult
,
Contemporary
Published by
Harlequin
on May 22, 2018
Also by this author:
Snowfall on Lighthouse Lane
,
Summer on Mirror Lake
Format:
eARC
(496 pages) •
Source:
Publisher, TLC Book Tours
Goodreads
•
Amazon
•
Barnes & Noble
There's no place to fall in love like the place you left your heart

Welcome to Honeymoon Harbor, the brand-new, long-awaited series by beloved New York Times bestselling author JoAnn Ross, where unforgettable characters come face-to-face with the kind of love that grabs your heart and never lets go.

Working as a Las Vegas concierge, Brianna Mannion is an expert at making other people's wishes come true. It's satisfying work, but a visit home to scenic Honeymoon Harbor turns into a permanent stay when she's reminded of everything she's missing: the idyllic small-town charm; the old Victorian house she'd always coveted; and Seth Harper, her best friend's widower and the neighborhood boy she once crushed on—hard. After years spent serving others, maybe Brianna's finally ready to chase dreams of her own.

Since losing his wife, Seth has kept busy running the Harper family's renovation business and flying way under the social radar. But when Brianna hires him to convert her aging dream home into a romantic B and B, working together presents a heart-stopping temptation Seth never saw coming. With guilt and grief his only companions for so long, he'll have to step out of the past long enough to recognize the beautiful life Brianna and he could build together.
Review
As you know, companion series involving cozy towns always make it onto my TBR. I love meeting everyone in the town, exploring the local small business, and picturing the scenery. HERONS LANDING was already ticking off a lot of those boxes. In this series, you can also add in a Romeo and Juliet-style "warring families" kind of feud that runs deep throughout the town. The Harpers and the Mannions have been at odds for years and now many of the family members are starting to comingle. There's a lot of history to unpack and many characters are introduced in this first story, which makes me feel like this will be a nice ongoing thread throughout each upcoming book.
This story stars Brianna Mannion, a hospitality specialist returning home to revamp an old building into a B&B, and Seth Harper, operator of the town's best construction company. Brianna always had a crush on Seth when they were kids, until her new best friend Zoe moved into town and swept him up. After Zoe's tragic death in the line of duty, Seth has been simply going through the motions until Bri comes back into town with her project.
There's a loooot of tropes here and they're all ones I love! The warring families, "second chance" unrequited love, childhood best friends, and (one I haven't dealt with before) the best friend's widower. Bri and Seth had a pretty open and easy relationship develop throughout the story (until the inevitable moment where things go wrong). I liked reading about them and thought they had some great chemistry.
As I mentioned earlier, there were lots of characters introduced and so much backstory to set everything up; at times it was a bit too much. I always think that the characters and their lives aren't fleshed out enough in most books though… so I probably shouldn't complain now! There were side stories about Seth's parents that were okay but I don't think they were fully needed.
I was happy to see a copy of HOME TO HONEYMOON HARBOR in the back of my book and jumped in on that novella right away. I'm eager to read upcoming books in this series, as I'm always looking forward to cozy companions in these cute small towns.
---

About JoAnn Ross
Links: Facebook | Twitter | Pinterest | Goodreads | Instagram
New York Times and USA TODAY bestselling author JoAnn Ross has been published in twenty-seven countries. A member of Romance Writers of America's Honor Roll of bestselling authors, JoAnn lives with her husband and three rescued dogs — who pretty much rule the house — in the Pacific Northwest. Visit her on the web at www.joannross.com.
---
Check out the Tour
Instagram Tour Stops:
Monday, May 21st: @remarkablylisa
Tuesday, May 22nd: @girlandherbooks
Wednesday, May 23rd: @acozyreader
Wednesday, May 23rd: @addicted_to_reading
Thursday, May 24th: @kim_reads
Friday, May 25th: @novelmombooks
Saturday, May 26th: @pretty_little_library
Sunday, May 27th: @thesketchyreader
Review Tour Stops:
Monday, May 21st: Books a la Mode – excerpt
Tuesday, May 22nd: A Holland Reads
Wednesday, May 23rd: Becky on Books – excerpt
Thursday, May 24th: Into the Hall of Books
Monday, May 28th: I Wish I Lived in a Library
Tuesday, May 29th: Bookmark Lit
Wednesday, May 30th: Stranded in Chaos
Thursday, May 31st: @read.write.coffee
Monday, June 4th: Moonlight Rendezvous
Tuesday, June 5th: Running Through the Storms
Wednesday, June 6th: Diary of a Stay at  Home Mom
Thursday, June 7th: Why Girls are Weird
Monday, June 11th: From the TBR Pile
Tuesday, June 12th: Book Date
Wednesday, June 13th: What is That Book About – excerpt
Friday, June 15th: Satisfaction for Insatiable Readers
Monday, June 18th: Palmer's Page Turners
Tuesday, June 19th: The Romance Dish
Wednesday, June 20th: Jathan & Heather
Monday, June 25th: Books & Bindings
Wednesday, June 27th: Romancing the Book
Thursday, June 28th: Written Love Reviews
Monday, July 2nd: Deborah Blanchard
---
Giveaway
 Enter to win a copy of HERONS LANDING – US/Canada only!
a Rafflecopter giveaway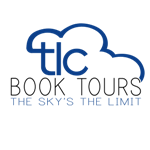 Related Posts