I received this book for free (hey, thanks!) in exchange for an honest review. I promise that this does NOT affect my opinion of the book or the content of my review. For real.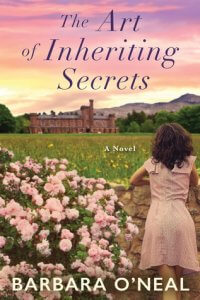 The Art of Inheriting Secrets
by
Barbara O'Neal
Genres:
Adult
,
Contemporary
Published by
Amazon
on July 17th 2018
Format:
eARC
(364 pages) •
Source:
TLC Book Tours
Goodreads
•
Amazon
•
Barnes & Noble
When Olivia Shaw's mother dies, the sophisticated food editor is astonished to learn she's inherited a centuries-old English estate—and a title to go with it. Raw with grief and reeling from the knowledge that her reserved mother hid something so momentous, Olivia leaves San Francisco and crosses the pond to unravel the mystery of a lifetime.

One glance at the breathtaking Rosemere Priory and Olivia understands why the manor, magnificent even in disrepair, was the subject of her mother's exquisite paintings. What she doesn't understand is why her mother never mentioned it to her. As Olivia begins digging into her mother's past, she discovers that the peeling wallpaper, debris-laden halls, and ceiling-high Elizabethan windows covered in lush green vines hide unimaginable secrets.

Although personal problems and her life back home beckon, Olivia finds herself falling for the charming English village and its residents. But before she can decide what Rosemere's and her own future hold, Olivia must first untangle the secrets of her past.
I was very intrigued by the synopsis for this one and couldn't resist joining the tour. Family secrets, old manors, and small English villages are always read-bait for me. It seemed like a book that would grab me and not let me go until I was finished with the story, which I definitely needed in my unexpected reading slump this summer.
The main character, Olivia, heads to England to uncover the mysteries of her mom's past. She quickly learns that she's essentially royalty in this small village. The book started off with so many intriguing elements that I was dying to know what was going to happen next; I loved meeting many of the local characters so early in the story. There was even a very unexpected reference to one of my favorite old movies, The Point! Literally did not see that coming in any book I'll ever read haha. (The dog was mentioned later but it was awkward because he asked if she had pets and he already knew she had a dog, Arrow, based on this early reference… Just a missed continuity error! I noticed a couple of those, but nothing major.)
I thought there were some repetitive conversations early on, when Olivia was learning about her mother and grandmother. Many of the side characters in the village that she met had similar things to say about them and it felt like I read the same conversations multiple times. I also didn't love how her relationship with Grant, her fiancee of many years, was pushed aside. I understand that she wasn't 100% happy or committed to him, and he was at the back of her mind in England, but it was sort of bizarre how little he even crossed her mind initially.
Otherwise, it was really interesting to see how these secrets and mysteries were slowly revealed! The book was very easy to read and addicting at times, especially when Samir and Olivia started to learn how to uncover the right information. A lot of the wheels got turning about 40% of the way into the book and I have to say, I did enjoy the first bit of "setting the scene." It was a slower start, technically, but not a bad thing in the least. The charming village, the manor, and Olivia's life were well-explored and I enjoyed that a lot. I didn't trust a lot of the side characters, which actually made things REALLY interesting to read. There were lots of warnings about trusting certain people around (who could just be looking for money, fame, and/or titles), so I was always on the verge of accusing every character of doing this. It made for a very entertaining read that had me on the edge of my seat, even though the story itself was nice and slow.
---
About Barbara O'Neal
Connect with Barbara
Website | Blog | Facebook | Twitter | Instagram
Barbara O'Neal is the author of eleven novels of women's fiction, including How to Bake a Perfect Life and The Lost Recipe for Happiness. Her award-winning books have been published in a dozen countries, including France, England, Poland, Australia, Turkey, Italy, Germany, and Brazil.
Barbara lives in the stunningly beautiful city of Colorado Springs with her beloved, a British endurance athlete who vows he'll never lose his accent.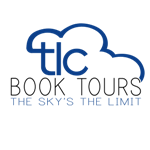 Related Posts