Because my Bookmark Lit Bulletin wrap-ups got out of hand, I wanted to break up my monthly wrap-ups into two posts: one personal and one bookish/bloggy. I created Lauren Lately here to highlight all of the personal happenings in my life: events, activities, shows I'm addicted to, things I'm obsessing over, recipes I've loved, and goals for the next month. I decided to space them out so this wrap-up happens around the mid-point of the month and the bookish one happens at the end of the month.
✨ Check out my most recent bookish and bloggy wrap-up HERE ✨
---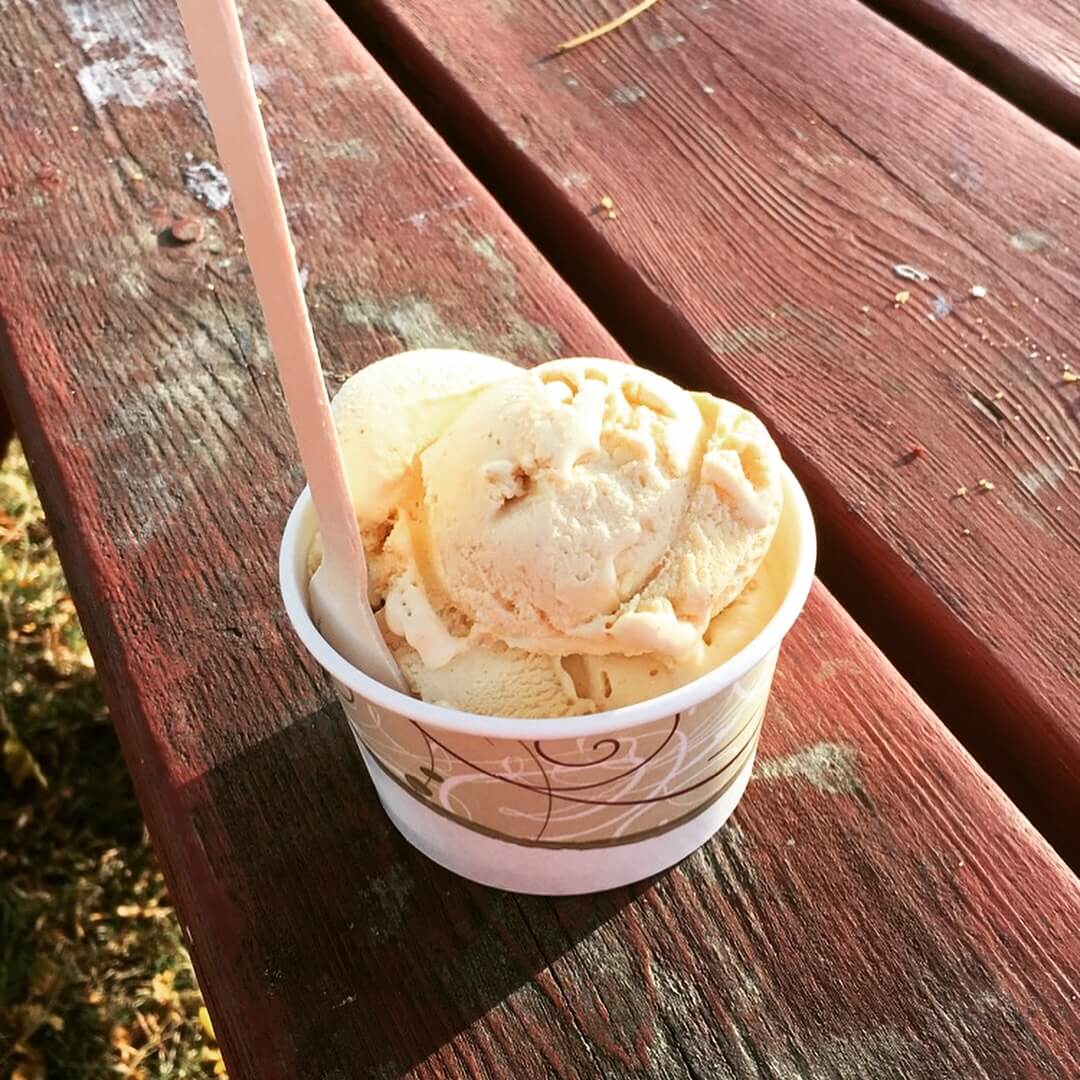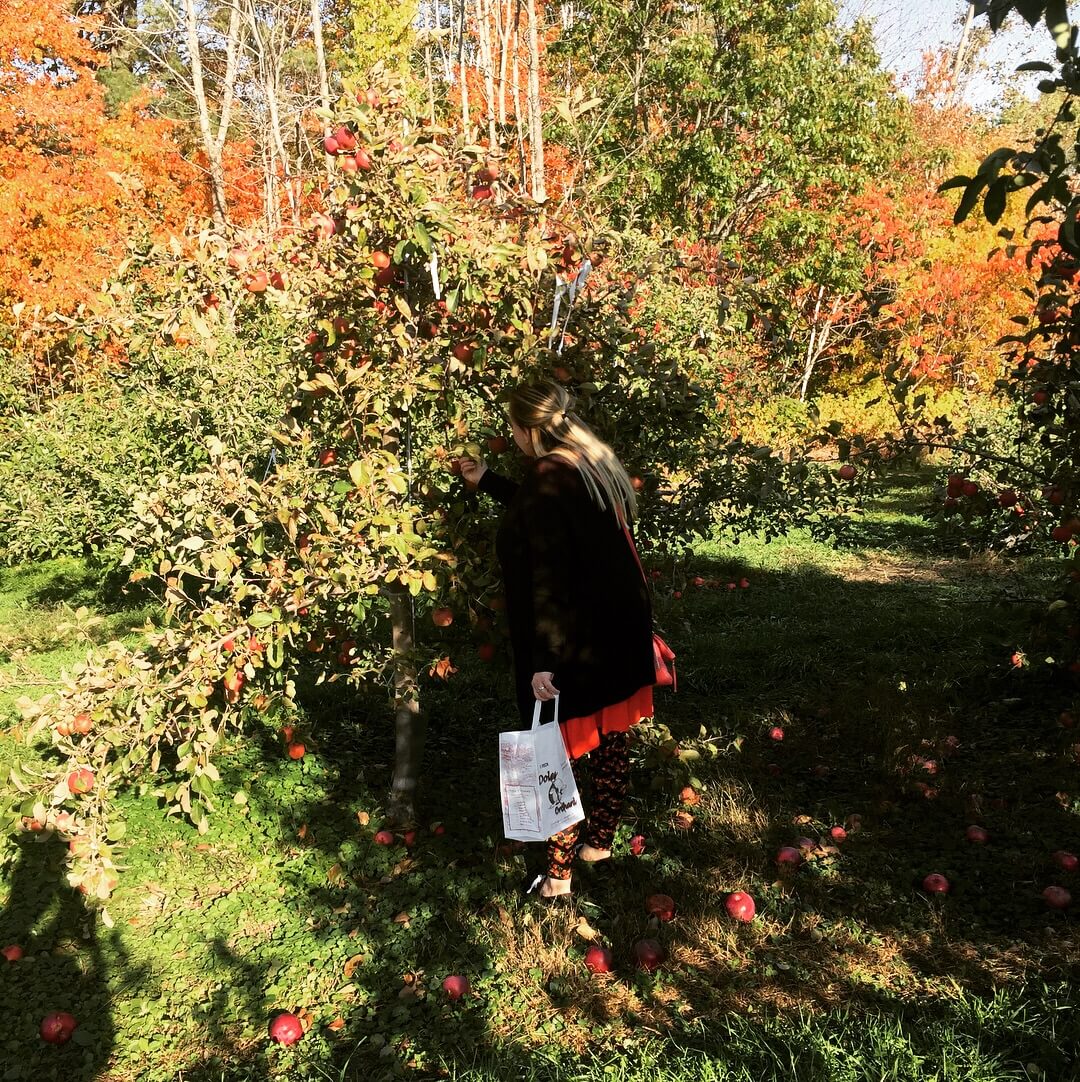 Apple and pumpkin picking day | We decided to hit up three different orchards last month, just to get out and about. Like I've said before, Chris's foot surgery definitely has led to major laziness… so this was a great way to get out of the house. We had some long, scenic drives and then checked out pumpkins, apples, ice cream, and cider donuts at each stop. It was a really great day to be outside.
Chris's birthday | We weren't sure what we were doing to do on his birthday because of the boot situation (last year we went for an intense hike…), but we made the most of it for sure! We started out by attempting to go to this restaurant downtown, but it was utterly packed. We decided to regroup on the Eastern Prom and check out the boats. We ended up choosing a nice waterfront restaurant north of Portland, just 10 minutes away in Falmouth. The food was actually delicious and they have some happy hour specials I'm dying to go back for! From there, we went to our favorite hiking spot: Mackworth Island. We didn't go very far but it just felt nice to be outside. Finally, we went over to this smoothie/ice cream/video store/post office… yes, it's really ALL of those things! We got smoothies and headed home to get takeout for dinner. He randomly wanted to watch Extreme Makeover: Home Edition, so we basically binged that until football started.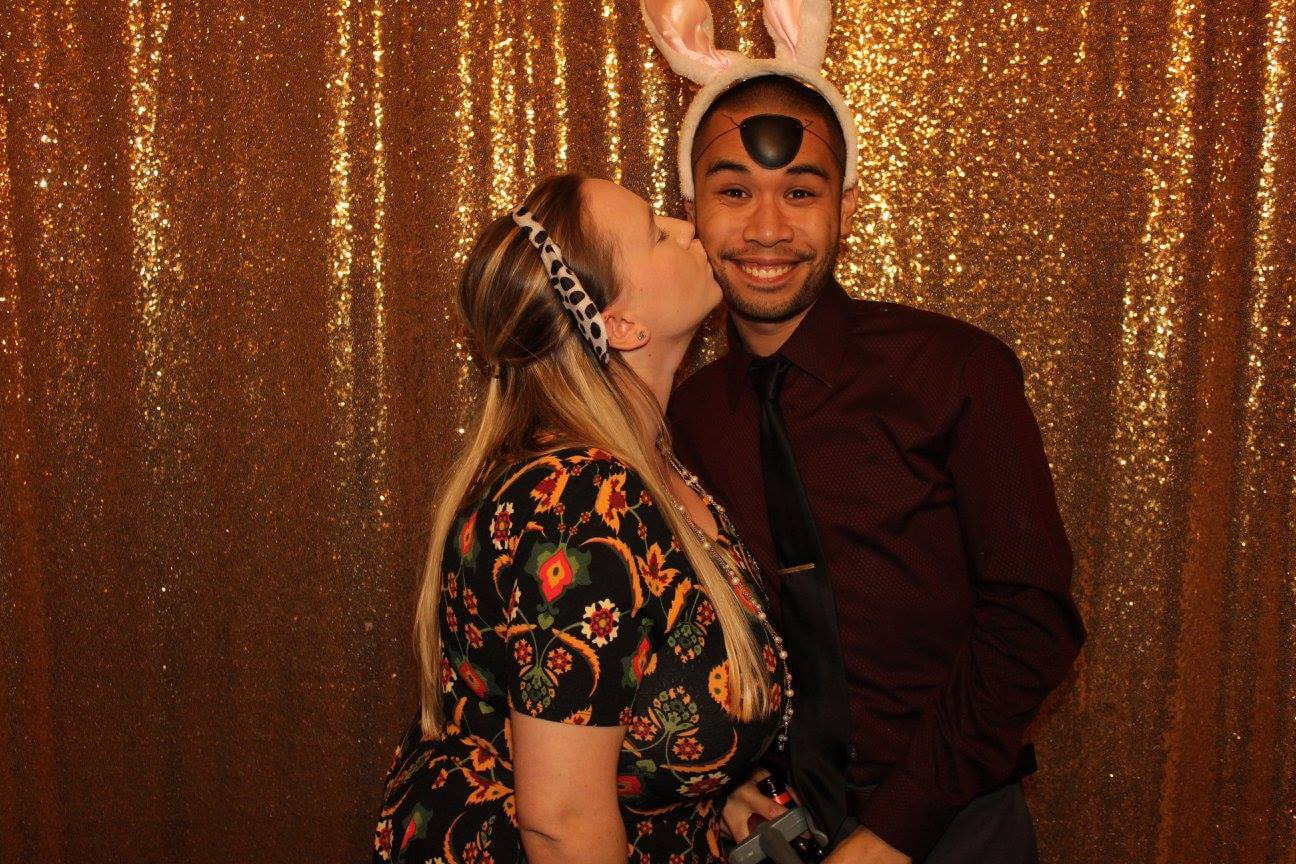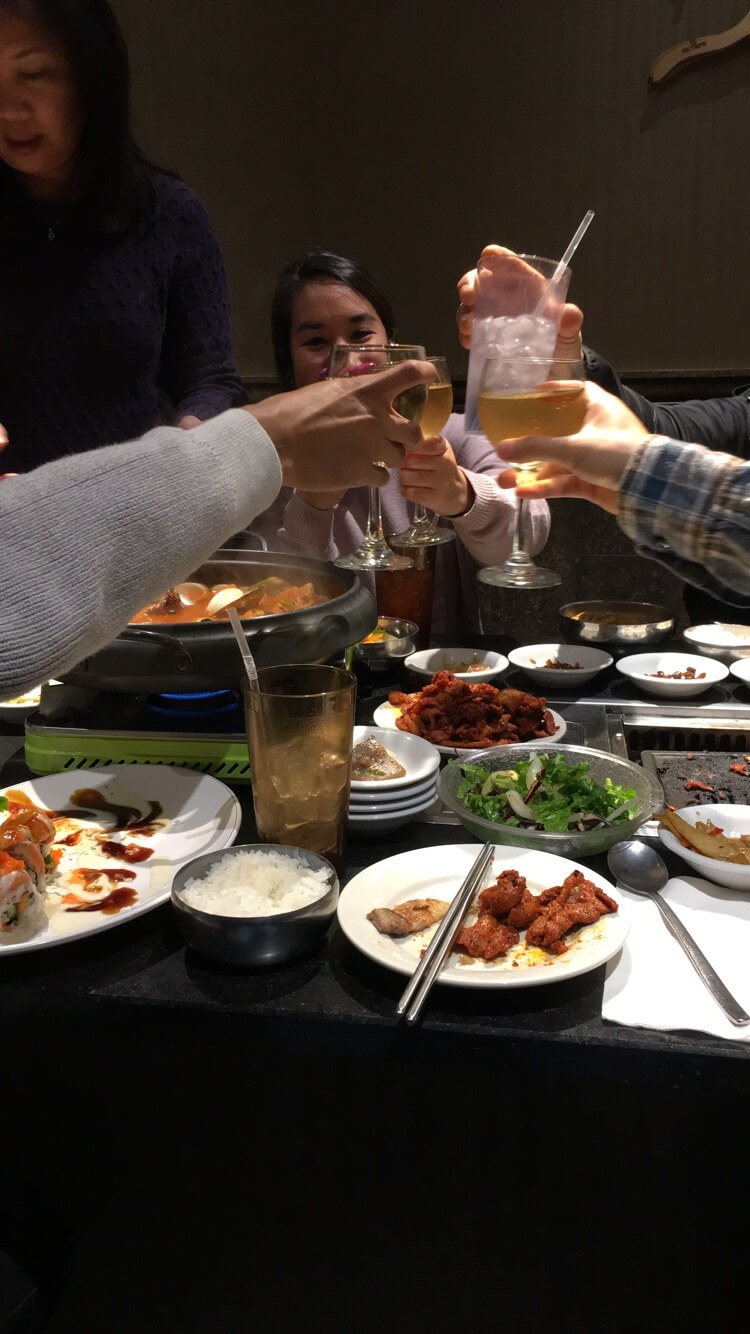 October/November trip home | We had back-to-back weekends of plans back in Connecticut, so we ended up coming home for another full week. It was… interesting, to say the least. I won't get into it but let's just say I don't love coming home lately. I did a good job of not booking myself up too much, so I was able to hang out with my parents and a few close friends a lot! We had Korean BBQ for dinner for Chris, Jen, and their cousin Jesse's birthday, which was great. Over the final weekend we also went to my favorite bakery/cafe, Luann's, for lunch with Jen, her boyfriend Peter, Jesse, and his girlfriend Janay. I went to New Jersey overnight where my friend Natasha asked us all to be bridesmaids. It was cute and the food was great! Lots of other random things happened, like Chris's best friend's wedding the previous weekend and my book club meeting.
Cozy season begins | My favorite thing about fall and winter is getting super cozy and lazy. We do a good job of balancing cold weather activities with being lazy though, since we like to ski and still go hiking when it's chillier out. We spent an afternoon over the weekend just laying in bed and watching movies on a laptop instead of sitting downstairs on the couch. I lit a fall-time candle, enjoyed a coffee, had beef stew in the crockpot, and we just cozied up. I used to love laying in bed to watch Netflix during college and sometimes I miss it, so this hit the spot for me. Another picture up there is a coffee and lemon pound cake from a cute coffee shop.
---

TV Shows & Movies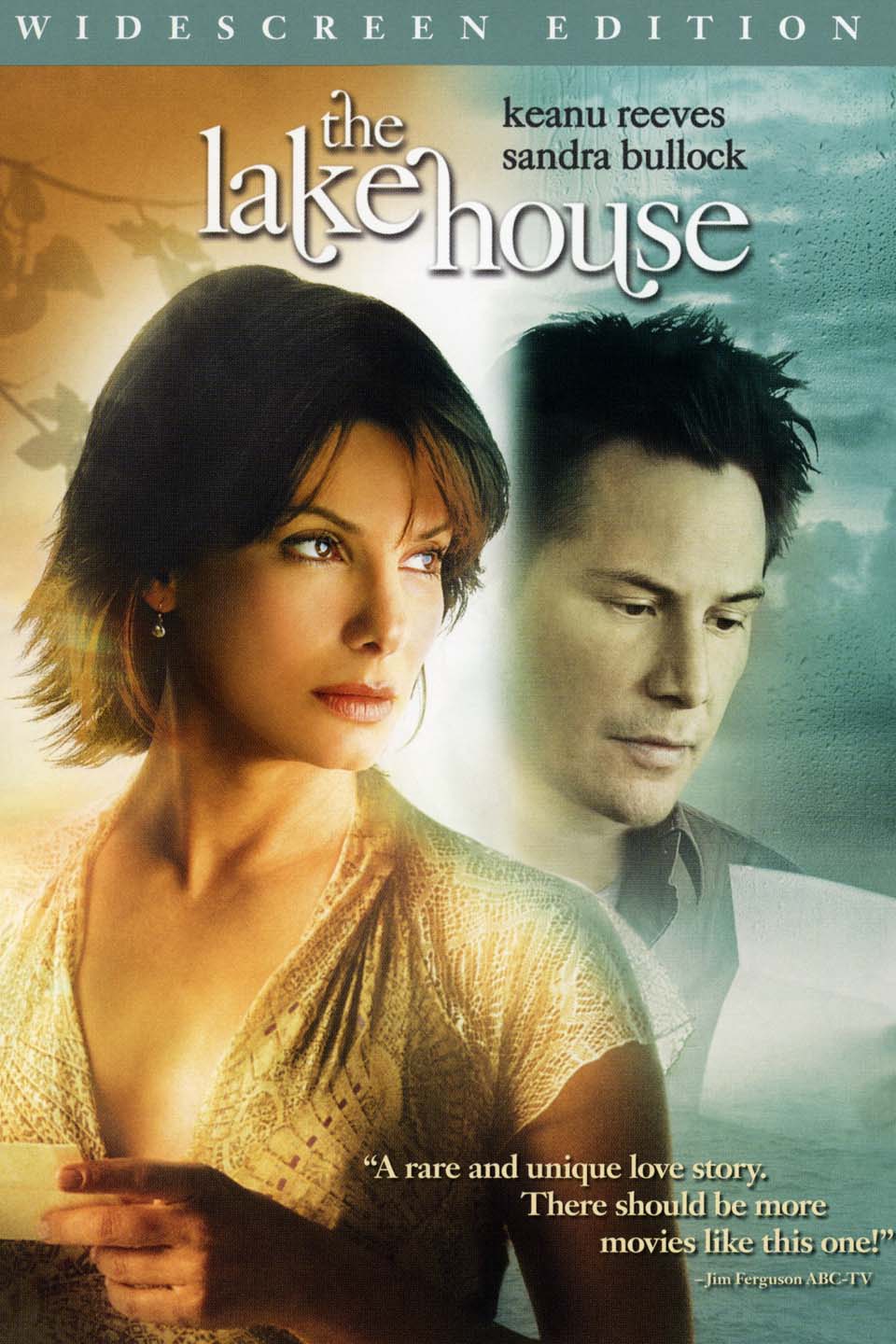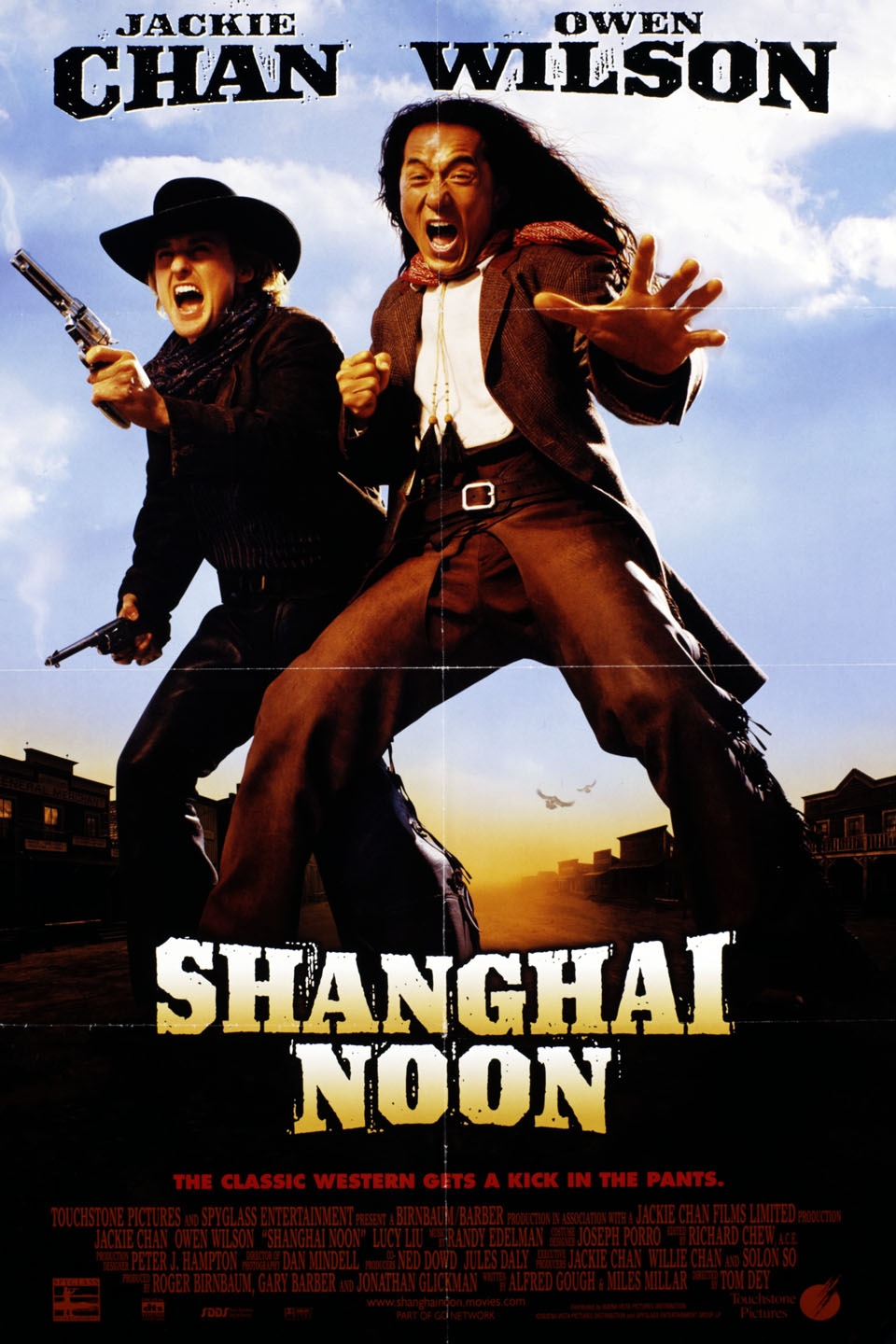 It Follows | My friend very randomly recommended this to us because we like "weird movies." Very true. We don't usually watch horror movies, but this one wasn't super scary. I actually ended up enjoying it A LOT, which was unexpected. I'm not totally sure who to recommend this too? But if the premise intrigues you, go for it.
The Lake House | I used to love this movie. I listened to an episode of How Did This Get Made? about this movie and it made me realize how absurd it is… so naturally we had to watch it ASAP. I still generally enjoy the concept of it even though there are so many inconsistencies about the whole time travel piece.
Shanghai Noon | As I've said before, Chris's family LOVES Jackie Chan. I'm trying to work through some of their favorites (since there's no way I'll ever be able to watch everything). I liked this one quite a bit and I hope we'll be watching the sequel soon.
The House | I'm disappointed there wasn't more buzz about this movie! I love Will Ferrell and Amy Poehler, so this movie was a no-brainer. We rented it last Friday night and thought it was really funny. I love absurd comedies like this so I wasn't expecting it to change my life or anything. Just a solid, funny movie.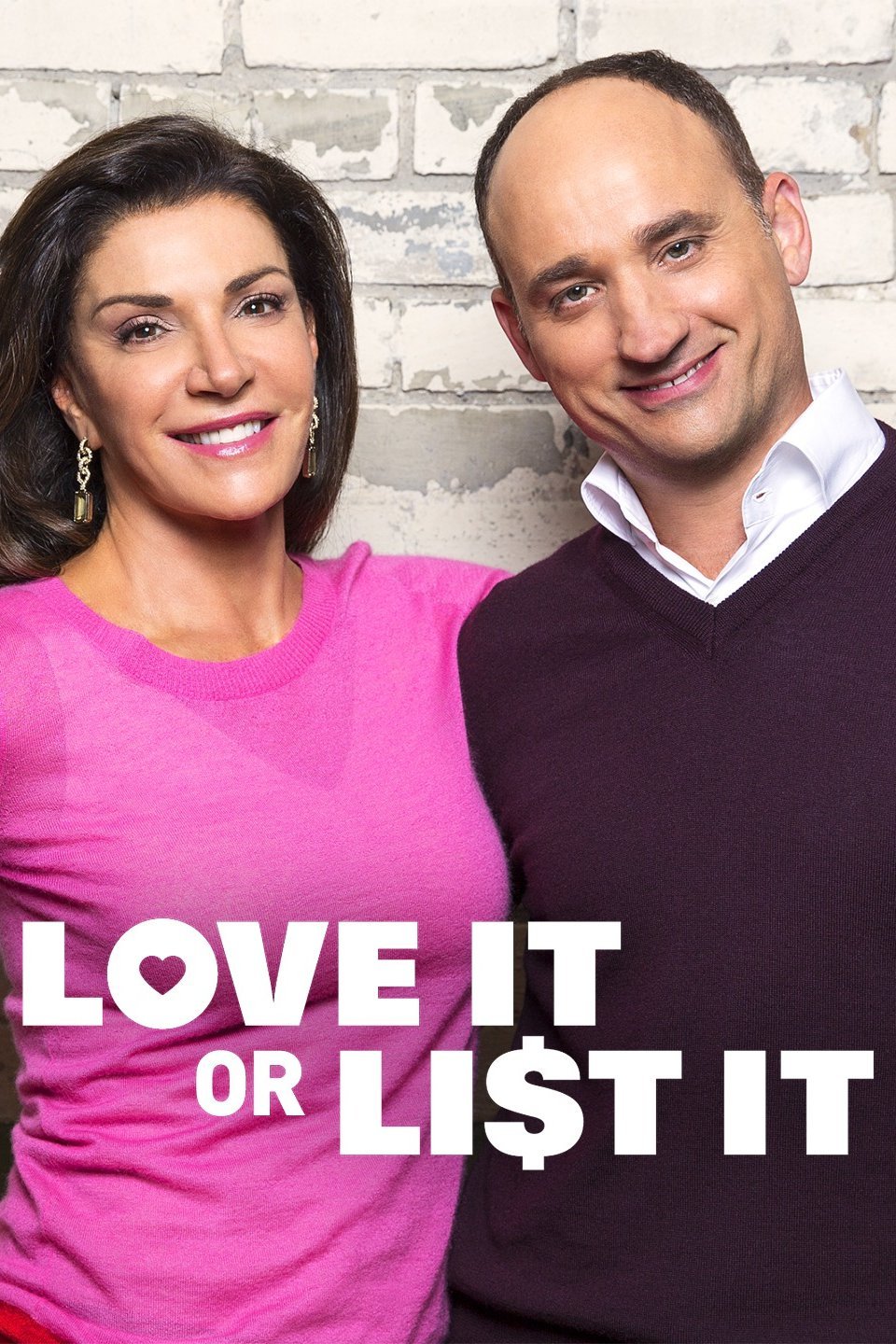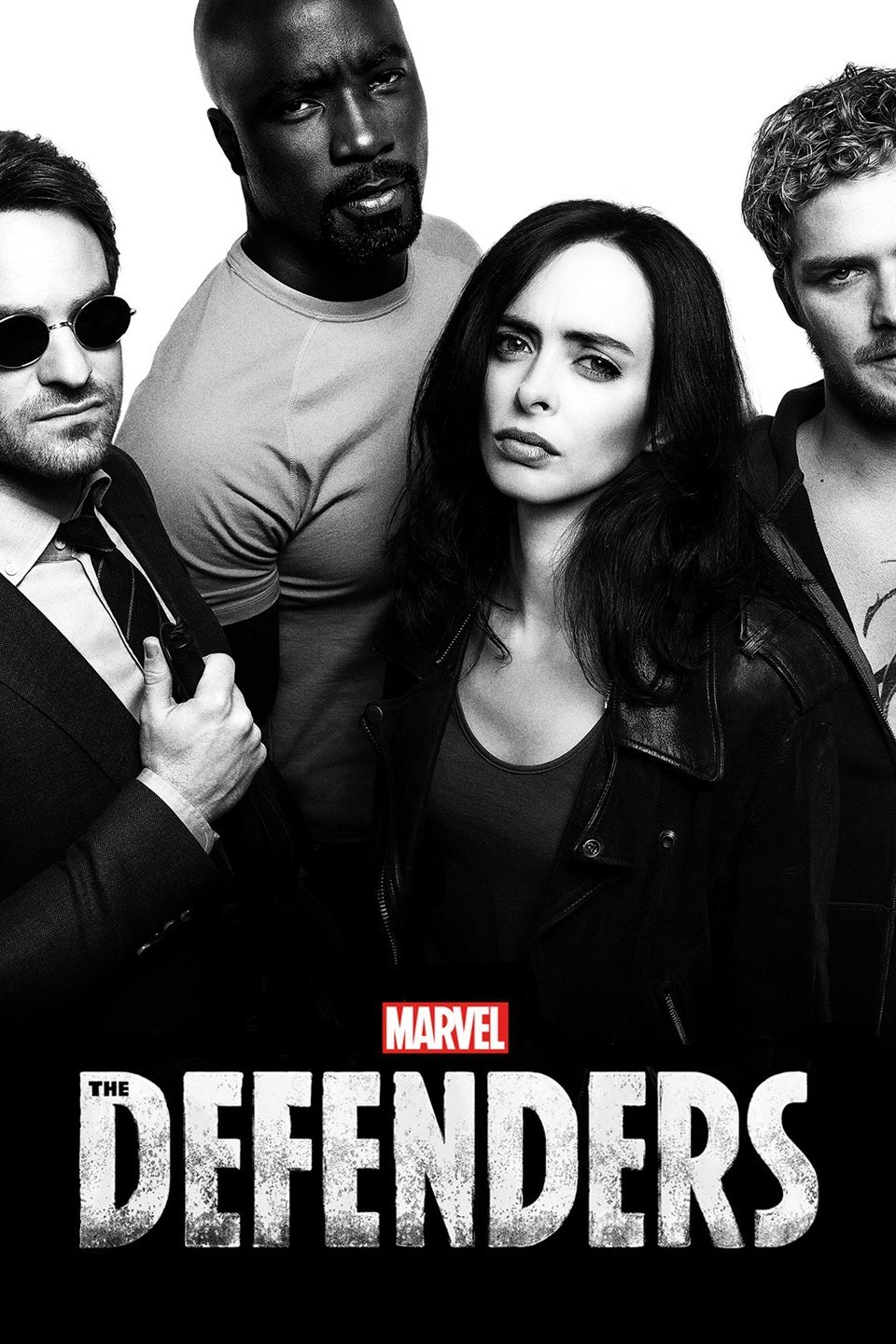 Love It or List It | Most shows like this are formulaic, but this one is the most of all time. The SAME annoying drama and conversations happen in every damn episode. Despite that fact… I love the premise of this show. It combines two GREAT home-related shows into one – you get to see a remodel of a house AND go house-shopping. Win-win. We used to watch this a lot but recently picked it up again for no reason at all.
Stranger Things Season 2 | SO FUCKING PERFECT I LOVE STEVE AND EVERYONE FOREVER. I could leave it at that, but I'll add that you should never sleep on this show, even if you don't like creepy things. This season was phenomenal and I can't wait for more. Please give us more right away.
The Defenders | Meh. I definitely lost interest in this one as the season went on. I still love most of the characters (go away Danny Rand), but the story didn't grab me too much. It probably didn't help that we binged a lot of episodes in a row and then waited two weeks to watch the final episode. We lost all of our momentum or something. I'll continue to watch Marvel shows as they come out and I did love this squad coming together, but it didn't blow my mind.
Podcasts & Music
Deadly Manners | I have been slowing up on podcasts a little bit because I'm caught up on most things. However, the one I'm REALLY loving lately is Deadly Manners. It stars Levar Burton, Kristen Bell, RuPaul, and many others. I'm loving it. It feels like one of those old school radio shows where people would tune in each night or week to catch another installment of the story, mixed in with the movie Clue. It gets more and more intriguing each week! The stories are still coming out, as of right now, and it's very binge-worthy if you're interested in checking it out. I've been in a very mystery/thriller mood lately (come back to the blog sometime next week and you'll be able to read all about that) so this was really fun to start around Halloween too.
Christmas music | It's timeeee! I usually start my holiday music on November 1st, don't @ me. I've been wanting to try some new methods of listening (like Spotify playlists) so hopefully I'll hear a good mix of things. My favorite holiday CDs will definitely be on repeat throughout the next month and a half.
---

Food & Drink
Eggplant Parm | I personally have never made homemade eggplant parm (I usually buy pre-breaded eggplant at the store and then go from there), so this was my first attempt. It was really easy! I just sliced the eggplant, did the salt thing to get the moisture out, coated them in breadcrumbs and parm, then baked it.
Thai Pumpkin Curry Soup | This is one of my favorite fall recipes. I'm always in a pumpkin mood and I love curry. Win-win. This is a super easy soup that basically involves combining some things and letting it simmer. I usually do a mashup of two different recipes, but you can follow the linked recipe and add onions. I like to cook the onions, garlic, and curry before starting the soup, and then the rest of the process is the same.
Chicken Enchilada Casserole | I love enchilada casserole or really any Mexican-inspired dish! This one was fairly easy even though it kind of took me a while to put all the layers together. Be warned though – this makes a HUGE casserole! I didn't push the layers down too much as I was working, so maybe that's why, but still… a lot of food happening here. So delicious though!
Purchases & Addictions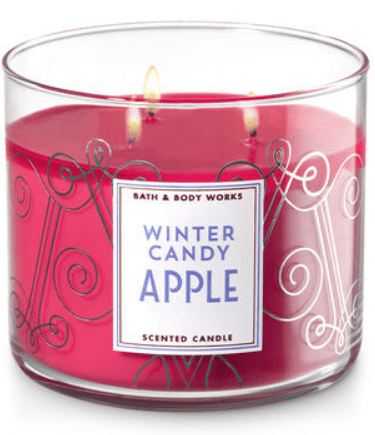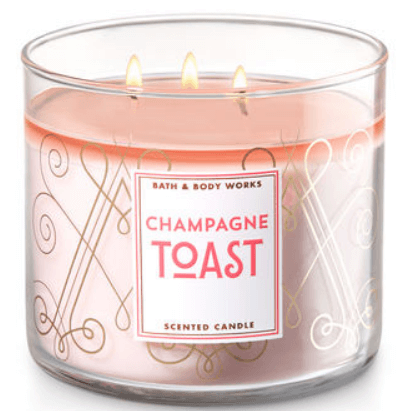 Winter candle season! | I don't always buy the three-wick Bath and Body Works candles because I'm usually pretty cheap about my candles. However, this always changes in the winter! They have my all-time favorite scents toward the end of the year. Winter Candy Apple is my favorite scent of all-time, period, and Champagne Toast is another great one. I just placed an order for 2 WCA and 1 CT. They were on sale for $12.50 and there was a coupon for $10 off.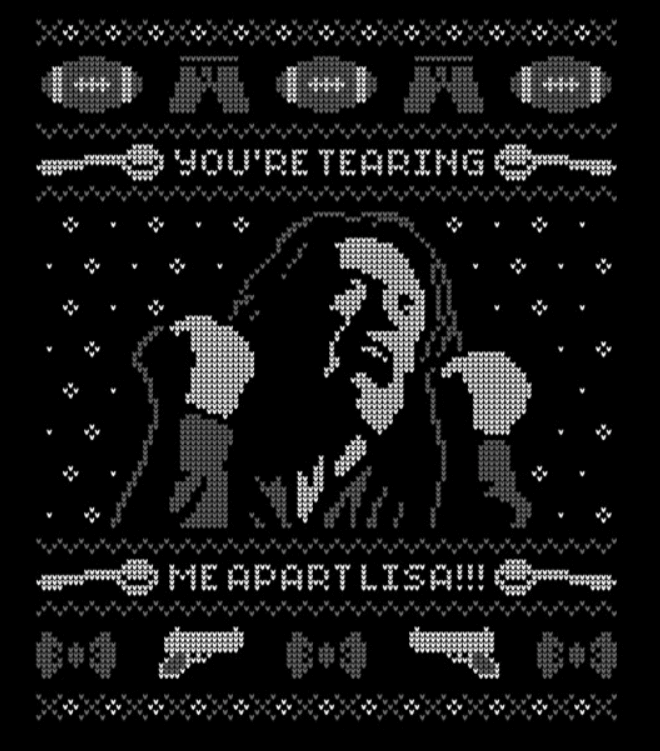 New tee shirts | I try not to buy as many clothes these days, but I couldn't resist a couple of tee shirts lately! My new favorite Panther, Christian McCaffrey, did a campaign for these RUN CMC shirts and I had to get one. I also bough a Christmas-style The Room shirt from Teefury, because DUH.
Around the Blogosphere
My Ultimate Plan to Make Winter Suck Less for Me [Perpetual Page-Turner] | I do love winter most of the time, but I loved a lot of Jamie's ideas on here! I'm a huge fan of being cozy inside and taking advantage of their being snow keeping me inside. I also bought the book about hygge from her post because I've always wanted to learn more about it.
Fave Authors' Books I Still Haven't Read [Pink Polka Dot Book Blog] | I totally feel this! I've written before about how I always hoard my favorite authors' books for some reason. It makes me feel like a fake fan sometimes.
Travel Guide: Manchester, Vermont [Southern Curls & Pearls] | I love Vermont but have only explored a couple of towns. I'm always looking for more recommendations for where to go and I loved this travel guide about Manchester. It seems like the PERFECT town for me.
Fortnight of Fright: Salem [My guest post on Book Addict's Guide] | I recently posted on B's blog about my trip to Salem for my birthday! I love their feature for each Halloween even though I don't love the holiday as much as others do. I always make sure to participate!
Mary's Minute: Fluffy Books [Mary Had a Little Book Blog] | I love this post! Fluffy books are the best. I agree with Marg here that a lot of people or authors tend to think that it's a negative term. It totally isn't! Just because we think of some books as "fluffy" doesn't mean they're superficial or overly sweet with no substance. It means something comfortable and enjoyable for us contemporary fans. Seriously, read this post.
---

Since Last Time…
1. Read physical books to bring home | PASS | I was able to return my sister's book to her, which counts. I also plan to read at least 1-2 physical books by the time we go home at the end of the month, so hopefully that helps too.

2. Explore a new town, park, trail, etc.? | PASS | Chris's boot just came off yesterday so we haven't done this in the way I originally planned. However, our day that we spent exploring Maine orchards was definitely a success. We saw a few new areas we otherwise wouldn't have.
3. Spending ban ASAP | MOSTLY PASS | I did buy some cheap books and a couple of shirts lately, but my spending has slowed. I did a good job of avoiding spending money on anything but food for a while. My bank account looks pretty dang good. I'll be keeping up with this spending ban all month.
Goals Until Next Time
1. Enjoy a nice hike | As I said before, Chris's boot is finally off! I'm hoping we find a nice, easy trail to get back into the hiking thing before the weather takes too much of a turn. Of course, as I type this, it's snowing outside…

2. Start my Christmas books early | I usually try to reserve my Christmas books for December because I try to get myself super in the spirit right before the holiday, but I hope to do at least 1-2 holiday-type books in November. This will allow for me to start posting reviews ASAP in December and not be rushing to finish.
3. Bring winter things to the apartment and reorganize | We have a lot of space in certain parts of the apartment and zero space in others. We need to find a good way to store our bikes for the winter, as well as our ski gear and other things we have laying around. I need to go through the closets and reorganize.
---
Talk to meeeee! What's new?
Related Posts