The ladies at Cuddlebuggery started up the Getting to Know You Blog Hop so that bloggers can learn a bit more about you and your blog. I decided to join up and made my post on the first day. I shared a special book series to me and offered a giveaway for one of my favorite books that I read since starting my blog. I decided to post three times about different topics so you can get to know me better! The giveaway is posted again at the bottom so you can enter if you haven't already. 🙂
11/15 – Getting to Know You: Introduction and Special Book Series (here)
11/20 – Getting to Know You: Why I Blog and Other Hobbies (here)
11/27 – Getting to Know You: Favorite Movies and Music
---

Favorite Movies
I haven't been that good with movies lately and it's always hard to pick a favorite regardless! I'll pick some favorites here based on the movie categories I like.
Favorite romantic comedy: Friends with Benefits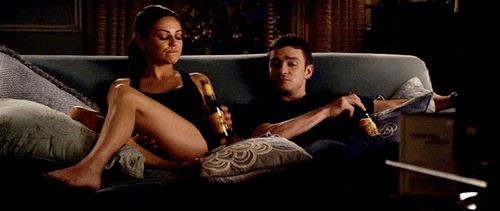 Justin Timberlake and Mila Kunis are literally my favorite celebrities. They're also two of the HOTTEST celebrities. (Zac Efron is my number three pick, in case you were curious.) Basically an entire movie that involves them having sex with each other is a win in my book. Eek.
Favorite comedy: Superbad

This is a hard category for me because I like soo many comedies; it's definitely my favorite kind of movie to watch. I chose this one because it's a serious classic and so incredibly quotable. I love a good comedy movie that can be inserted into regular conversation.
Favorite movie to cry during: PS I LoveYou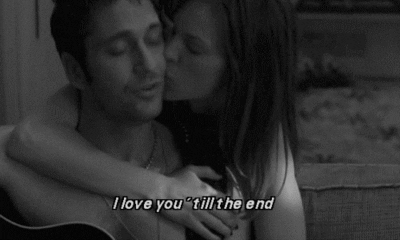 Gah I need to stop thinking about this movie. This gif is actually making me tear up. The beginning of this movie (and on and off throughout) just makes me cry like a baby. HE DIED. And wrote her letters. To help her get over him!!! GAHH
Favorite awesomely bad movie: Wet Hot American Summer
This movie is just hilarious and awful. I don't know how to explain it. It became a go-to for my friends and I, and we spend countless get-togthers just quoting this movie. Just watch it with an open mind. Take everything as a joke. Remind yourself that the events of this movie take place in one day. And then laugh more at the ridiculousness.
Favorite drama: Vicky Cristina Barcelona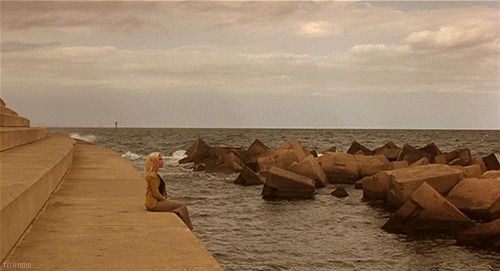 Honestly I can't put into words why I love this movie so much. I'm a huge fan of the message behind it and the cinematography. It's about finding yourself. Figuring out what you want with your life. Friendship. Love. I hate that Woody Allen made this movie because he's an awful human being, but I can't avoid how much I love this one.
Favorite book-to-movie adaptation: The Fault in Our Stars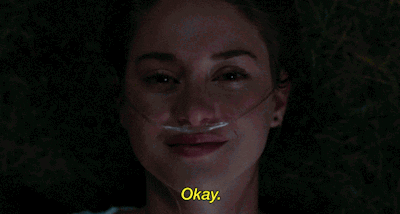 My boyfriend was confused about why I didn't put Harry Potter, but he didn't read Harry Potter. He doesn't understand. Obviously the movies are good (minus #6) but it's just too hard to capture the books completely. I was really impressed with the film version of TFIOS even though I consider myself a John Green hipster that wanted to keep him all to myself. I'd rather there not be a movie. I'm selfish like that. But as far as adaptations go, it was amazing. Perks of Being a Wallflower is a CLOSE second.
Favorite movie to watch repeatedly without getting bored of: Good Burger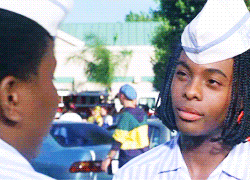 My mom and I used to watch this constantly. I have no idea why. It's another one that could be classified as awesomely bad, but I don't even care. I'll watch this movie all day every day. Kenan and Kel are so good; I was pretty upset when I found out they weren't friends anymore.
Favorite movie of all-time: The Lion King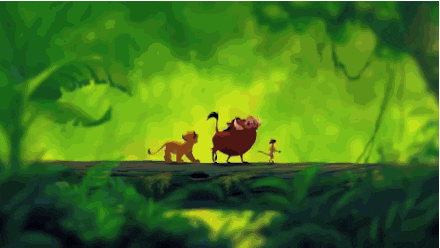 THE MOTHER OF ALL FILMS. The Lion King. I guess I should say the KING of all films, eh?? Regardless, this movie is so perfect I want to marry it. I can't say much more than that. I typically recite each line as it happens when I watch.
Favorite Music
I spend most of my time listening to audiobooks these days and am not currently into much popular music. The radio really annoys me. I prefer music made between 1960 and 2005, with the exception of 90% of music from the 1980s. I am obsessed with classic rock and 90's music of all kinds. Here are my top twenty favorite artists, because there's no way I could pick an all-time favorite. AND I made a playlist called "Ultimate Lauren" that'll give you a full picture.
Led Zeppelin – Lynyrd Skynyrd – NSYNC – Blink-182 – Death Cab for Cutie – Nirvana – ACDC – Steve Miller Band – Queen – Allman Brothers Band – Taylor Swift – John Mayer – Vampire Weekend – Atmosphere – Aerosmith – Michelle Branch – Good Charlotte – Tech N9ne – The Rolling Stones – Backstreet Boys
Here's the playlist! I recommend hitting shuffle, because there are multiple songs from each artist and unfortunately you can't sort the songs once they've been added to the playlist. If you don't like explicit lyrics/aggressive rap music at all, I suggest you skip over anything by Tech N9ne and/or DMX. Seriously. 
---
You can win one of the books from the following list. These are some of my favorite books that I read between July and October. They can be in Kindle format or physical copies if you prefer!
Catching Jordan by Miranda Kenneally
The Perfectionists by Sara Shepard
Dissonance by Erica O'Rourke
Ask Again Later by Liz Czukas
Damsel Distressed by Kelsey Macke
Trial By Fire by Josephine Angelini
Just Like Fate by Kat Patrick and Suzanne Young
Second Chance Summer by Morgan Matson
Breathe, Annie, Breathe by Miranda Kenneally
Eleanor & Park by Rainbow Rowell
Open Road Summer by Emery Lord
Twenty Boy Summer by Sarah Ockler
The Beginning of Everything by Robyn Schneider
To All the Boys I've Loved Before by Jenny Han
Dangerous Boys by Abigail Haas
Anna and the French Kiss by Stephanie Perkins
Lola and the Boy Next Door by Stephanie Perkins
Isla and the Happily Ever After by Stephanie Perkins
All Our Yesterdays by Crisin Terrill
The Distance Between Us by Kasie West
Since You've Been Gone by Morgan Matson
Aspen by Rebekah Crane
Can't Look Away by Donna Cooner
Shadowlands by Kate Brian
Before I Fall by Lauren Oliver
 Check out some of the other bloggers in the hop too!
Related Posts