Ten Books That Celebrate Diversity/Diverse Characters
(Examples: minority/religious minority, socioeconomic diversity,
disabled MC, neurotypical character, LGBTQ etc.)
Top Ten Tuesdays are hosted by The Broke and the Bookish, where we make lists of our top ten books (or something else!) based on that week's prompt. The topics are provided ahead of time and can be found here. Book links bring you to Goodreads or my review.
Like a lot of people, I want to read more diverse books! I can't lie, though – I'm not always successful and I don't always make it a priority. I honestly don't think about it too much and I'd like for that to change. I have read a decent number of books recently that fall under the general "diverse" category, but there are still quite a bit on my TBR! I'll be sharing both here.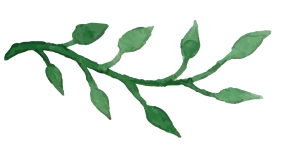 The One Thing by Marci Lyn Curtis | blind main character
Ah, I loved this book. If someone were to ask me to recommend #QuietYA, this book would be one. It comes out in September but it's definitely worth mentioning now. I've seen some great reviews, so I don't think I'm the only one who loved it! What a touching story, centered around a main character who goes blind from meningitis complications.
Eleanor & Park by Rainbow Rowell | two diverse main characters | review
Woo, lots of diversity in this one I feel like! The book takes place in the 80's and follows around – obviously – Eleanor and Park. Eleanor comes from a poor, broken family with an abusive stepfather, and Park is a half-Korean boy. The two of them make an interesting couple, according to their classmates. My girl Cristina posted an amazing discussion that delves more into the "issues" explored in this book, so check it out!
To All the Boys I've Loved Before by Jenny Han | half-Korean main character/family | review
Oh, Jenny Han, I love you so. It's no secret that TATBILB is one of my all-time favorite books (and duologies, technically if you count the sequel!). The book centers around Lara Jean and her family, who try to maintain some of the Korean traditions from her deceased mother. There was a great focus on, while also just being a solid contemporary read. (Interracial couple, FTW!)
The Lies About Truth by Courtney C. Stevens | visible injuries from an accident
The group of friends involved in the accident all suffer in different ways, and have some scars to match. Cora literally has scars all over her body and Max lost some control over his vocal chords. Cora spends a good portion of the book trying to move on and get used to the fact that she has all of these scars. One of her main goals is to wear a tank top in public and not feel uncomfortable with people seeing her. Powerful stuff and highly recommended!
Under the Lights by Dahlia Adler | female-female romance | review
OH MAN. *fans self*  This was my first F/F centered romance, and you bet your ass I need more in my life. Woo. Big fan. Okay, anyways, I highly recommend this book! I loooved the feels as the main character, Van, comes to terms with the fact that she suddenly has feelings for a girl. She's never felt that way before and has to think of how it will affect her career and family. So. many. feels.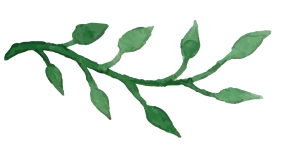 Everything Leads to You by Nina LaCour | female-female romance
Honestly this book has been on my TBR longer than I've been a book blogger. I've been obsessed with the cover for a while. Although the other book I've read by the author didn't work for me, I have high hopes for this one… especially after getting my first F/F romance from Dahlia Adler up there. It even has the same feel as Adler's series, with the Hollywood setting!
More Happy than Not by Adam Silvera | racial diversity with questioning(?) main character
The only thing I really know about this book is from what the synopsis says, and from other people's shelves on Goodreads! Lots of people have this marked with some racial diversity and QUILTBAG. I used the word "questioning" up there because it seems like the MC is trying to figure out that part of himself. Regardless, lots of great reviews for this one and I'm excited to dive in sometime.
Simon vs. the Homo Sapiens Agenda by Becky Albertalli | male-male romance 
Obviously this one had a lot of hype! I too love Oreos, so any book involving them is fine by me. Beyond that, the synopsis sounds super adorable. Simon talks with a mystery boy via email and is "not-so-openly gay."  I'll be reading this book this week actually for the Make Me Read It Read-a-Thon, so I'm very excited to say this will be crossed off my TBR list soon.
None of the Above by I.W. Gregorio | intersex main character
As of right now, the only cultural reference I've seen to being intersex is on the MTV show Faking It, where one of the main(ish) characters is intersex. She keeps it hidden for a long time and struggles a lot with her identity as a result. I'm really interested to try this book out to learn a little bit more! (Who would have thought a TV show on MTV about two girls pretending to be lesbians would actually teach me something valuable?)
Aristotle & Dante Discover the Secrets of the Universe by Benjamin Alire Saenz | male-male
This is another diverse pick but I'm basing it off of people's Goodreads shelves. The synopsis doesn't exactly spell out a M/M romance, but I can definitely gather that. It seems like this is an incredibly emotional read, so I'm a little nervous that I'll cry too much!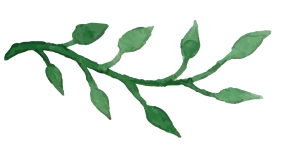 Related Posts