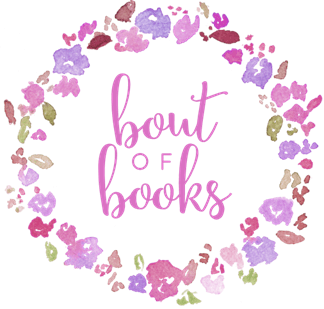 Check here for my sign-up post, TBR, and tracking of progress. I'll be updating you with the
books I'm currently reading in these challenge posts. Learn more about Bout of Books here.
Challenge: Four Seasons in Book Covers
For this challenge, you need to convey the four seasons in book covers – through color, title, cover, etc. You can be literal or take a more creative approach. Anything goes! Just show me four seasons in book covers. (From Kimberly Feye Reads) I decided to share a bunch of pictures for each season because I found too many good ones!
Summer reading: (starting top left) reading on my back porch, reading on the beach, books about summertime, swimming with a book and a smoothie, fourth of July colors, book with a beachy cover, summer books (two to read, two already read), summery book haul for Bout of Books, summer watercolors.
---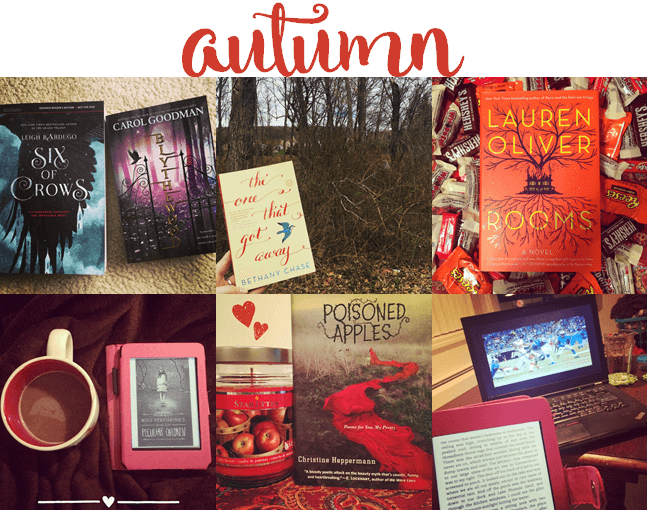 Autumn reading: (starting top left) creepy books with birds, reading on the back porch with the barren forest, creepy book with Halloween candy, another creepy book with a hot chocolate, apple candle and book, watching football while reading.
---
Winter reading: (starting top left) holiday short stories with a mug of hot chocolate, book Christmas tree, winter-themed read, holiday lights and hot chocolate, holiday book with my Charlie Brown Christmas tree, Christmas book with lights, two holiday reads, three holiday stories with the festive Starbucks cup, holiday story with a gingerbread latte.
---
Spring reading: book with flowers on the cover, springtime-colored sunset, book about softball and baseball, pastel-colored books, a pumpkin beer on the porch, spring colors.
All photos above from my Instagram, at one point or another!
Currently reading and recently finished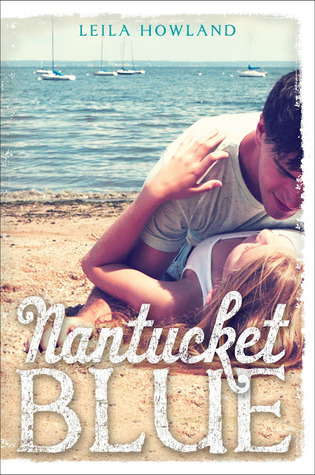 F: Nantucket Blue by Leila Howland
I really enjoyed this one! I think the main character was a bit more immature than I was hoping for, but I definitely liked it overall. I'm super eager to read the next book in the duology though! That ending definitely didn't give me enough closure at all. I loved the Nantucket setting and I'm SO glad th
at I decided to read all of the summery books for this round of Bout of Books.
S: My Life Next Door by Huntley Fitzpatrick
Oh my god, Jase Garrett is making me SO HAPPY. Sam is interesting – pretty uptight and one-dimensional as of right now – but I have a feeling that will change. The synopsis for the book hints that there's some area of drama that happens to her, but I'm about 50% of the way through now and haven't seen it yet. I'm definitely interested to see what happens next. I really enjoy Fitzpatrick's writing style, too!
---
The Bout of Books read-a-thon is organized by Amanda @ On a Book Bender and Kelly @ Reading the Paranormal. It is a week long read-a-thon that begins 12:01am Monday, August 17th and runs through Sunday, August 23rd in whatever time zone you are in. Bout of Books is low-pressure. There are challenges, giveaways, and a grand prize, but all of these are completely optional. For all Bout of Books 14 information and updates, be sure to visit the Bout of Books blog. – From the Bout of Books team
My goals, updates, tracking, and TBR is located here!
Previous Bout of Books I've participated in can be found here.
Related Posts