Backlist Books
My new Spotlight feature highlights anything within the bookish world that I feel deserves a spotlight for a few minutes – publishers (or more specifically, imprints!), new or old favorite authors, bookish people/bloggers, covers or cover trends, topics/genres within books, and anything else that should be on your radar.
One of the bigger issues with book blogging is that we all tend to chase the new pretties. We get excited for new releases, read advanced copies, and yell about them… until the next new release comes around. I do love having TTT posts to highlight books from ALL reading and blogging years, but I often notice myself reaching for the same titles on those posts too. I've tried to bring some old books to the blog with my Nostalgia Project, reread-a-thons with Cristina for books from our pasts, and Backlist Book challenges, but it doesn't feel like enough. I think now would be a great time to pull out a bunch of Spotlight posts that focus on books I read in specific ~past years~ that I loved, yelled about at the time, and have since not talked about as much. Each Friday of September will feature one year of books/releases from my blogging past, from 2014-2017.
BL Favorites from 2016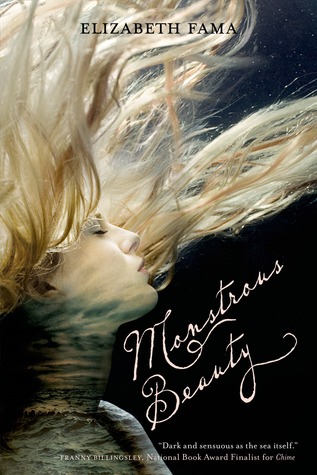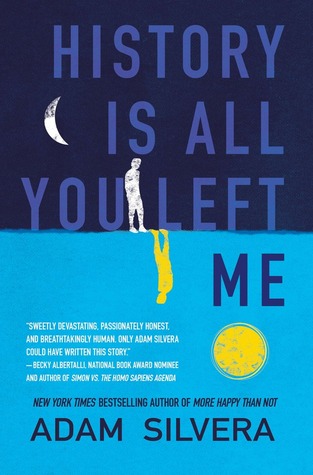 Monstrous Beauty by Elizabeth Fama | I really enjoyed this one and it was completely unexpected! It was recommended to me for a challenge prompt and I ADORED the audiobook especially. Great story!
Close Enough to Touch by Colleen Oakley | I loved this book. The main character has an allergy so other people can't touch her. This poses a problem when she starts falling for one of her library patrons.
History Is All You Left Me by Adam Silvera | I'll be honest, I don't fully remember what happens in this book but I do remember it basically broke me. That's clearly the goal of Adam Silvera, right?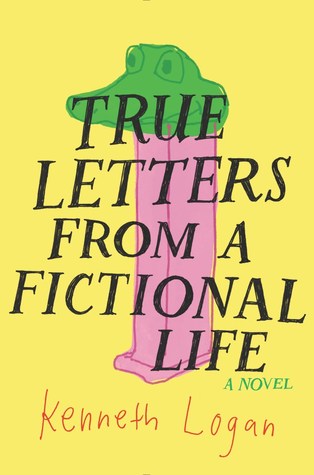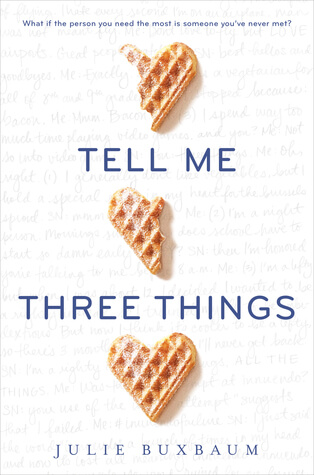 True Letters from a Fictional Life by Kenneth Logan | I remember really loving this book and I think it flew under the radar too much! Unfortunately my memory is terrible and I only remember that it was a coming-out story, but I really enjoyed it.
Winning by Lara Deloza | This is a classic mean girl kind of book that would really grab me back in the day, but there was a lot of interesting growth. This is actually a book I look back on very fondly but wish I remembered more about too!
Tell Me Three Things by Julie Buxbaum | I looooooved this book. I don't even know what to say except this was so wonderful and I forced my sister to read it ASAP after me.
After I Do by TJR | I feel like this doesn't "deserve" to be on here because of how much I talk about TJR on my blog. I don't need to explain how much I love her books – especially this one – but it felt very wrong to leave it off this list.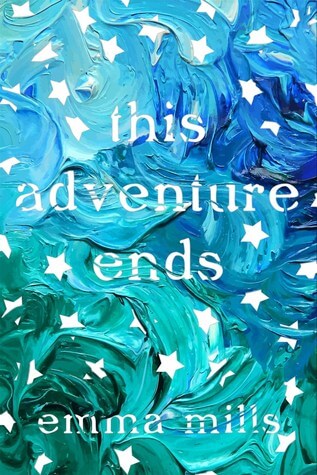 The Hating Game by Sally Thorne | I think that the overall community's love of this book seemed to wane over time, with some thinking the banter or "hate" part in hate-to-love got out of hand. I LOVED this book when I read it so I'll keep it here unless I revisit and change my mind.
The Sun is Also a Star by Nicola Yoon | I've really enjoyed Yoon's books so far and need more! This was a lovely story IMO – probably better than her first.
This Adventure Ends by Emma Mills | Emma Mills writes nearly perfect books with genuinely perfect covers. Not sure how she got so lucky and talented but needless to say, she's the ultimate auto-buy author for ya girl.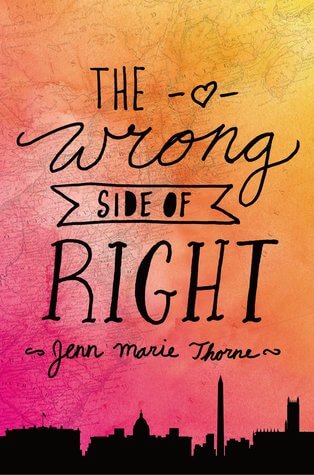 Results May Vary by Bethany Chase | This was my second book by Chase and easily my favorite. The story was just so raw and I couldn't put it down. LOVE this cover too – she's definitely blessed by the cover gods!
The Lost and Found by Katrina Leno | Speaking of covers, I'm too lazy to swap this out with the redesigned cover. I don't think this cover even made it into publication? In any case, this is a nice reminder to read the other books on my TBR by Leno. I loved the magical realism in this one and it appears that her other stories are in the same vein, even better than this according to reviews!
We Are the Ants by Shaun David Hutchinson | I keep meaning to read more by Hutchinson too! This book was super quirky and enjoyable. I loved his writing style.
The Wrong Side of Right by Jenn Marie Thorne | UGH this was so good and I'm still obsessed with the colors on this cover. If I'm not mistaken, I still need to read more books by her too…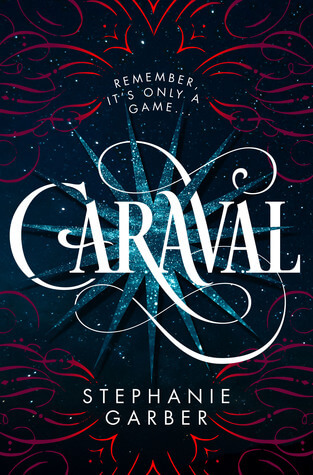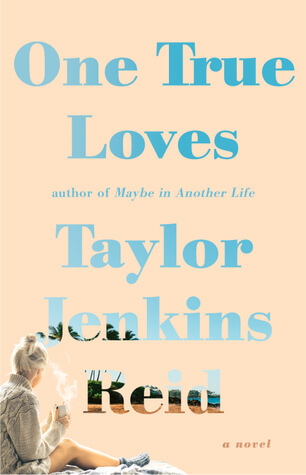 Caraval by Stephanie Garber | I read this way before the pub date because I couldn't resist. I don't reread a lot of books, but I was sure to also reread this before the second book came out!
My Lady Jane by Cynthia Hand, Brodi Ashton, and Jodi Meadows | UGH THIS WAS SO GOOD. I didn't love their follow-up quite as much as this one, but these stories are so fun. They're retellings of historical events or people, peppered with pop culture references from today.
One True Loves by Taylor Jenkins Reid | Another TJR on here so I won't say anything else! You know it already.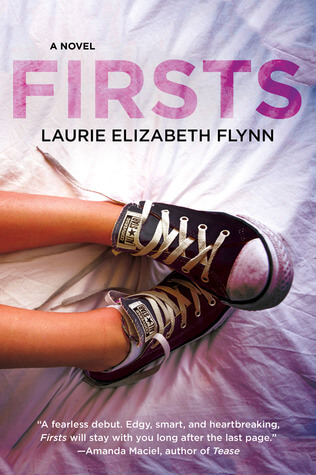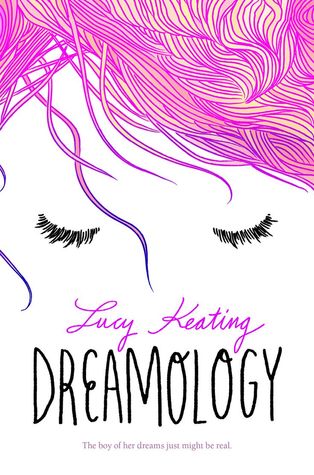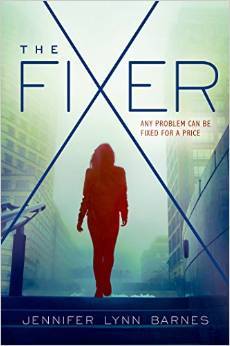 Firsts by Laurie Elizabeth Flynn | My first book of 2016 was a major winner! It had a super unique premise that surely won't be for everyone, but I loved how sex positive it was.
Dreamology by Lucy Keating | Phew, I reallyyyy desperately need another Lucy Keating book in my life. Both of hers I've read, I totally adored. She writes the most whimsical and fascinating concepts! This one was about two people who see each other in their dreams, then end up meeting in real life.
Wanderlost by Jen Malone | I enjoyed this book so much but didn't enjoy the following book by Malone. Even so, highly recommend this one. It will make you feel wanderlust-y though!
The Fixer by Jennifer Lynn Barnes | This book and its sequel are SO GOOD. Still forever bitter there isn't a book three, because I need it, but I still super recommend all of the books I've read by her. I still need to read her first series, I believe, but everything since then has been 4-5 stars from me.
Related Posts