Five on Friday displays the the top five things that have been on my mind this week! It could be book-related, but it may be music, movies, TV, personal life, food, etc.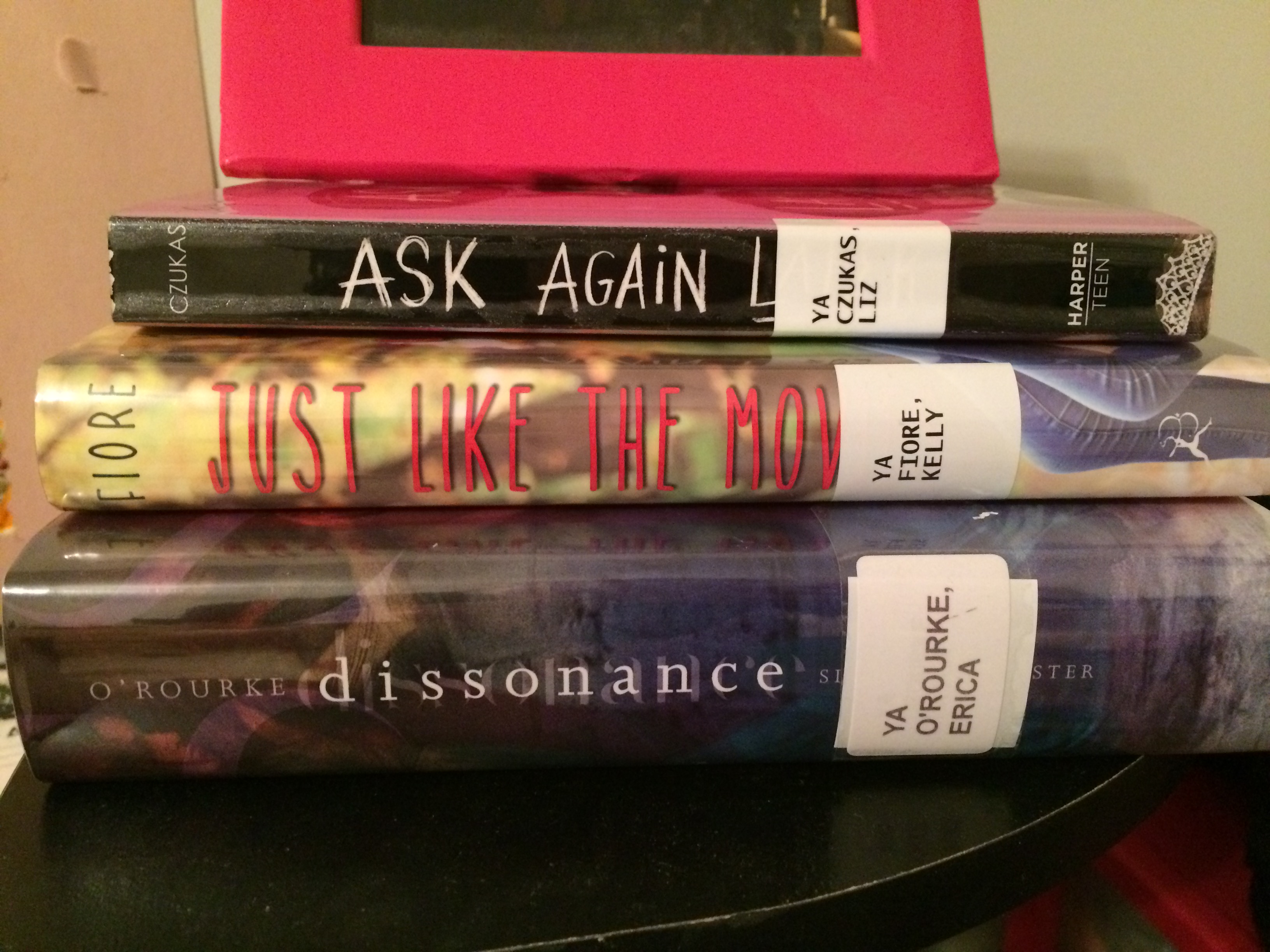 Okay I've posted QUITE a bit lately about how much I love the library, how glad I am to now have a new library card, and how everyone should run out and get one. With my love for the library comes a little annoyance. I think it's so great the amount of books you can get from the library… but the amount of AUDIObooks is frustrating. Even when the library has the audiobook you want, normally you're like 30th in line to get it. I understand that they want to keep it like they're "real" books so you have to check them out, but c'mon… it's a digital file! Just gimme it! I'm not sure if it's just my library that does this, but there has to be a better way. I had to request a CD audiobook through interlibrary loan in order to get one I wanted (and it was an older book, so that's why it was even available). I've been trying to help my boyfriend get into reading and the only time he can do it is through audiobooks at work. He listened to The Maze Runner by using his Audible credit, but it's impossible to get the second book! The eAudio wasn't available through our library and we had to also request the CD version from another one in the state. Who knows how long he'll have to wait for it to come in? I know I sound ungrateful, but I guess the library deserves a little of my criticism since I've otherwise done nothing but rave about it 😉 I'm also trying to determine if my library card works at ALL Connecticut libraries, or only a select few that use the same system. Sigh.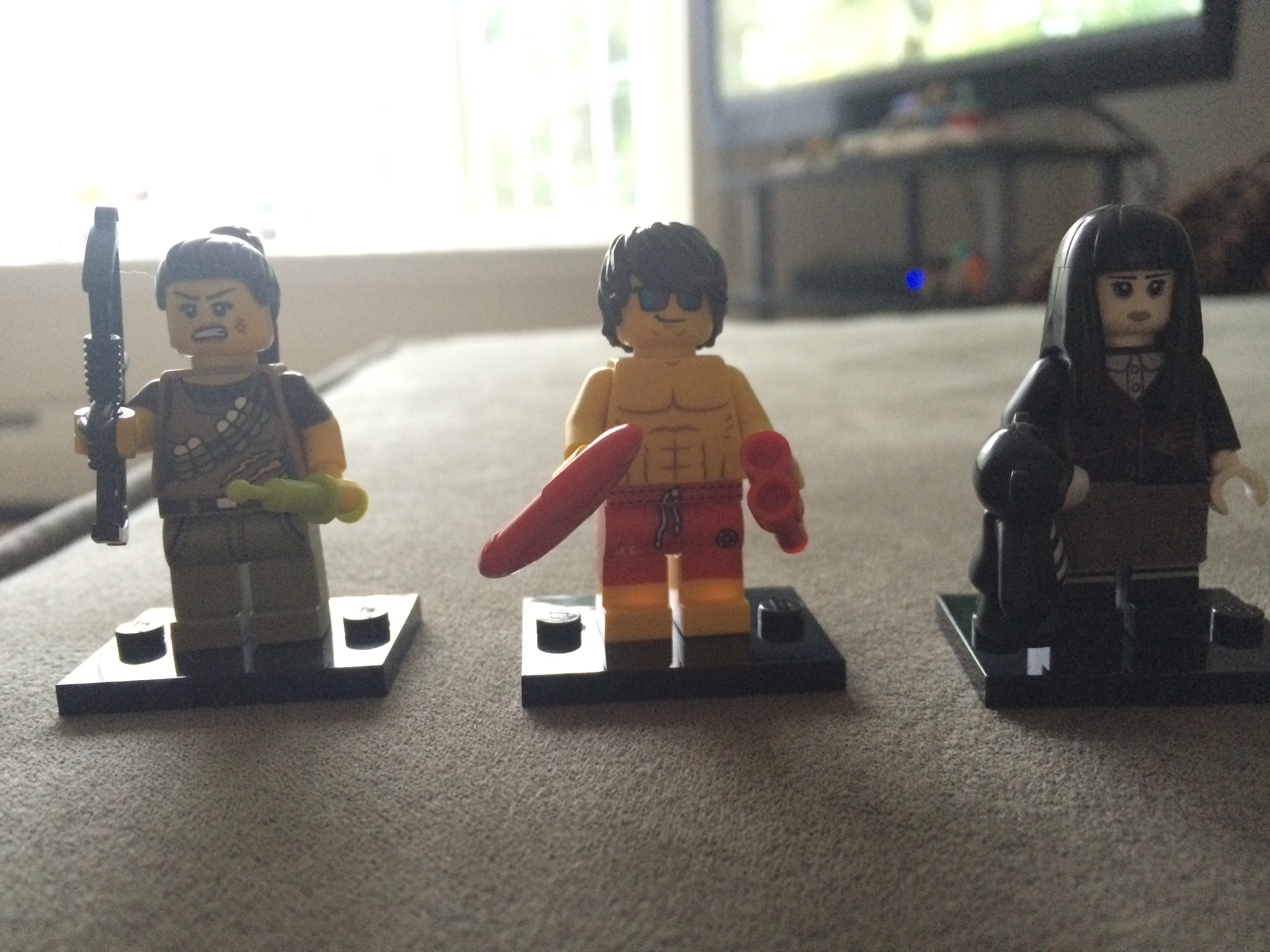 My boyfriend began his Lego craze last year when he got laid off from his job. It's slowly turned into an obsession…and now I'm hooked too. We had so many around the old apartment but ended up taking them all apart for our move. He's still buying more that we're putting together, and it doesn't help that it is now Bricktober. This basically means Toys R Us has all of these Lego specials and the Lego store has double points. We'll be spending a good amount of money on Legos this month (not to mention the new minifigures were released on the first!). I'm mentally preparing for the amount of Lego boxes that will soon litter my newly cleaned apartment….which brings me to…

We FINALLY have everything set up in our new place (except for one picture that still needs to be hung on the wall). No more boxes. No more piles of stuff on the dining room table waiting for a home. My parents got us a cute pub table to fit in the corner of the kitchen, since our other table was too big and had to fit in the dining area instead. We're all color-coordinated now and it looks so cute. My dad also dropped off their plastic adirondack chairs for our porch… Now I don't have to sit on a pillow on the concrete slab! You bet your ass I'll be out there reading until the snow falls. They normally store those chairs in the shed during the off-season, so they let us keep them for the year since our patio is covered. I'm hoping to just steal them forever though..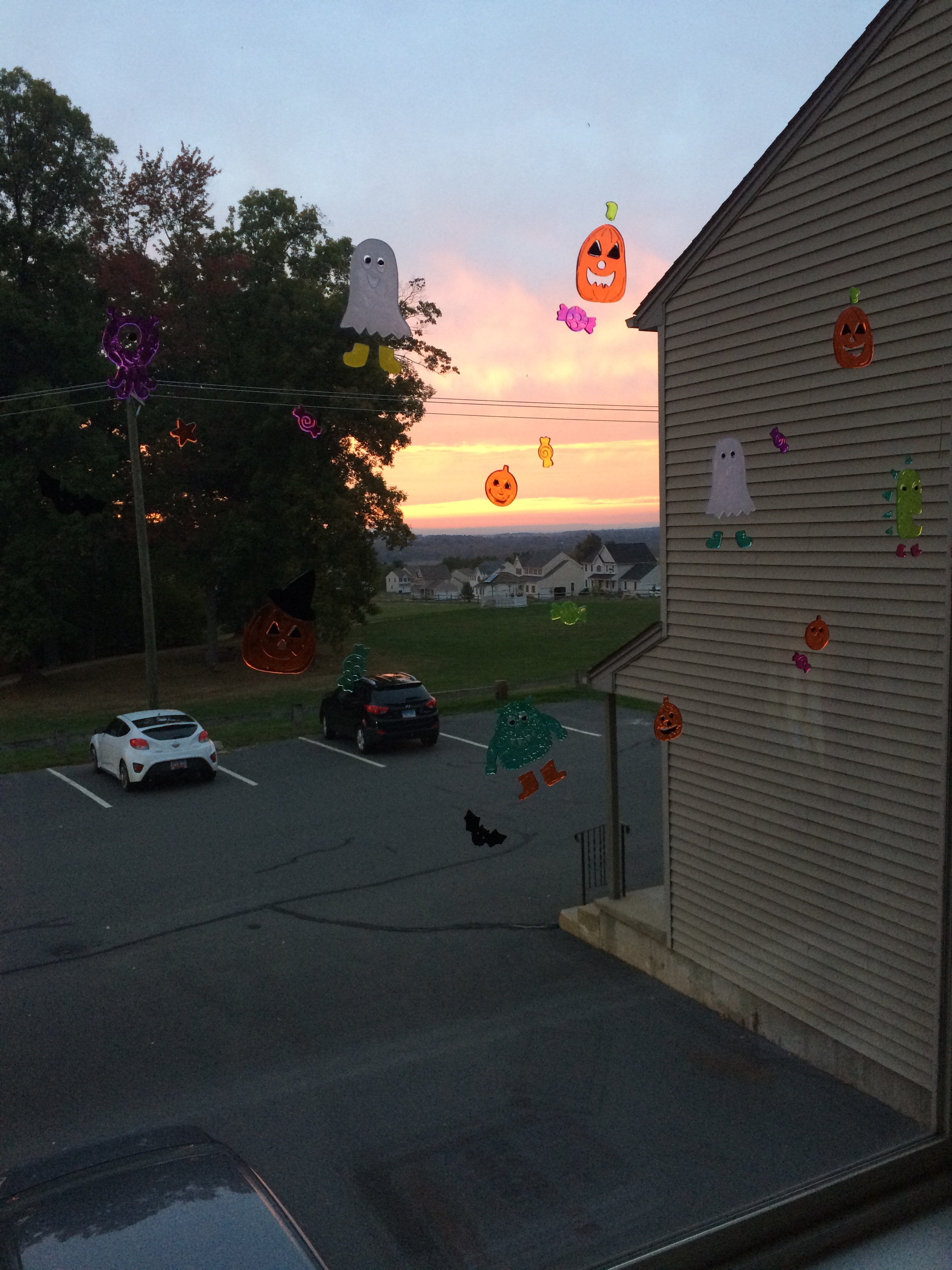 Weeee! Tis the season for the best coffee drink! I'm kind of a month late in talking about this, since I normally have my first pumpkin spice coffee on September 1st, but I thought it was worth bringing up anyways. I even bought pumpkin spice Eggo waffles and, of course, the flavored coffee creamer. Last year we were lame and didn't do any fall activities like pumpkin or apple picking or going to haunted places, so I'm determined to go this year! We didn't even do a lot of fun summer activities, so we really need to get going on our seasonal spirit! I'm hoping to head to a few little farms in our area, since we pretty much live in the middle a farm anyways. (We moved out of our hometown, which is a farming town, into the next town over, which is also a farming town… seems pretty pointless.) I can't wait to keep watching the sunset over our little apartment complex because we're right at the top of a huge hill that overlooks mountains. In the picture you can see my little gel Halloween decorations on our bay window, along with the sunset over the mountains and the gorgeous ritzy neighborhood next to us. There are trees changing everywhere and it makes me grateful that I live in New England. Someone remind me that I said that when winter comes..

We are ITCHING for a vacation. I've taken days off throughout the year but we haven't really been on a major vacation in a while. Chris is currently a temp at his job and they're going to make him the official direct hire offer within the next week, so he'll finally have vacation days. We're hoping to get up to Vermont before the leaves disappear, even if it's only for a few days! We had grand plans to go to Boston around my birthday and New York around his, but Chris ended up getting sick the weekend we planned for Boston. We will most likely go sometime really soon because we need to get to New York around his birthday (the 19th). I just want to GET OUTTT.
Related Posts