Five on Friday displays the the top five things that have been on my mind this week! It could be book-related, but it may be music, movies, TV, personal life, food, etc.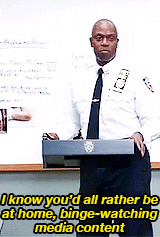 I've gotten painfully behind on my TV shows. When we moved, we lost whatever was unwatched on the DVR because we switched companies. We decided to save some money and get a cheaper package for TV at our new place because a) we wanted to be more productive instead of just putting the TV on whenever we're in the living room and b) we could use our subscriptions to Netflix, Hulu, and Amazon Prime. So far it's working okay…we just hate not having a DVR. I wrote a list of the shows we watch and when they're on, but it doesn't really help. Not to mention the fact that there are a lot of shows I watch without Chris. I can't keep track of it all!! On top of THAT I don't have any time for shows! I used to watch an episode or two in the morning but now I use that time for reading. I'll probably expand on this topic in a later post…

I'm not exactly happy at my current job. Or even with my career choice. I wanted to be an English teacher ALL through childhood until high school, but once I took a Marketing class I changed my mind. I thought it was something that came easily to me that I would be able to make good money doing. I scored a nice internship at an amazing company throughout my whole college career. That was the marketing I loved to do. Now, I work at a recruiting company where 50% of my time is supposed to spent on recruiting research and 50% should be on developing marketing programs. It's turned into 98% recruiting (the whole process) and 2% marketing. My boss is finally picking up on that fact and just gave me a great new marketing project to work on that will take a few months and a lot of time. Finally something to make me happy! I'm still second-guessing my career choice overall and will hopefully head back to school at some point for something. My future is kind of scaring me right now because I can't imagine continuing down this path OR changing it up either. EEK.

I'm officially upgraded to bookmarklit.net! I tried to figure out how to get hosted elsewhere and/or some of the other cool things people have for their blogs, but I'm going to take this one step at a time. I was hoping to use wordpress.org instead so I could get the Ultimate Book Blogger plug-in, but I ended up confusing myself. Soooo here I say on regular wordpress.com with my fancy new domain name. I'm pretty annoyed that there's not one easy solution out there and I ended up buying the same package twice like an asshole. If anyone has some tips on who hosts their site and/or if you use wordpress.org, please let me know and help me out!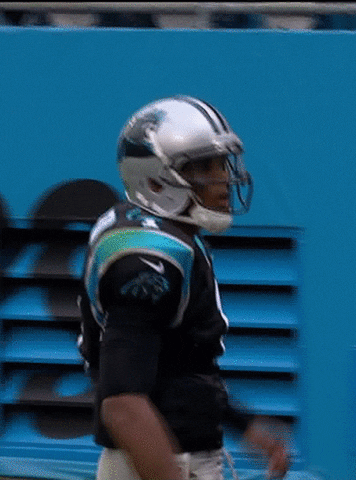 FOOTBALL is my one true love. The only thing I care about from September to February. The whole Sunday of my fall season. The reason my family has things to talk about for months on end. The Panthers have been my team since the year they came into the league and they are my reason for existence. They're stressing me the fuck out lately though. (If you don't care about or like football, stop reading now.) They made some awfulllll moves in the offseason, like letting go ALL of their accomplished/successful wide receivers (which included an 11 year veteran of the team who wanted to retire with them) and not picking up ANYONE good in free agency. Their offensive line was fucked. Not to mention our quarterback was recovering from a foot surgery and didn't play in preseason. Well, they managed to win their first two games to give me (and any other sports reporter out there) hope that  the Panthers somehow exceed everyone's expectations. Then…. they lost the next two games…. and won the following game. They're ALLL over the place and stressing me out. *deep breaths* 

I've lost contact with a lot of my friends. It's so hard to hang out with people when you have so much other shit to do each week. Some of my closest girlfriends have recently moved in with their boyfriends too, so we're all just too lazy to leave our apartments and hang out. I've had issues connecting with my other group of friends, too.. I hung out in a group with 10 boys and 2 girls throughout high school. We all were really close and hung out every weekend. Through college, we did a pretty good job of maintaining that friendship. Now that we've graduated it's so much harder! People moved away, visited other countries, are working all the time, etc. It doesn't help that the boys never text me to hang out or anything. Long story short, one of them also really hurt me about something and I haven't been able to talk to him since. It's been a struggle. I hope my motivation returns to get out there and see my friends sometime soon, because Chris and I really could use some other activities and people!
Related Posts